Small-ship Cruising Restarts
by Anne Kalosh.
SeaDream Yacht Club did embark on the first of 21 Norway-Denmark voyages June 20 as planned, and river cruises are trickling back in Europe. But small-ship cruising restarts in the United States were delayed due to the COVID-19 spike there.
France is expected to allow ocean sailings to begin in the coming days, and Ponant, for one, hopes to be operating nearly all of its ships on coastal cruises in France, in Iceland and the Arctic this summer. Meanwhile, across the globe, Paul Gauguin Cruises' Tahiti and French Polynesia voyages are imminent.
Americans have the chance to travel to French Polynesia provided, like everyone else under the requirements, they pass a COVID-19 test within 72 hours of the flight.
But while the European Union and Schengen countries are beginning to gradually open their borders to travelers from a number of nations this month, Americans are not on the list for now since the U.S. has failed to control COVID-19.
Other non-E.U. countries have similar restrictions. When it comes to Norway, a member of the E.U.'s European Economic Area, the voyages operated by SeaDream are currently open to residents of Norway, Denmark, Sweden, Finland, Iceland and Faroe Islands. SeaDream said it looks forward to welcoming travelers from the European Economic Area and Schengen Area starting July 15, provided the countries meet contagion criteria.
Norway-Denmark
SeaDream's cruises are Norway-intensive, but also visit Skagen in Denmark to satisfy cabotage requirements for foreign-flag ships (SeaDream I and II are registered in the Bahamas). Plus, Skagen is a terrific destination with its charming fishing village atmosphere, sandy beaches and fascinating history as an artists' colony.
Yet, illustrating the complications of travel in the COVID-19 era, on the first trip, SeaDream passengers were not allowed off the ship there. That's because Denmark enforced a rule that Norwegians needed to book at least a six-night stay in the country. That rule has just been dropped. However, in another Danish regulation, Swedes from most areas need to present evidence of testing negative for COVID-19 within 72 hours.
France
France is expected to allow the resumption of ocean cruises this month, though at significantly reduced capacity. That puts CroisiEurope and Ponant in good positions, since they operate small ships anyway.
CroisiEurope's new La Belle des Océans (the former Silver Discoverer) carries 128 passengers, and its Belle de l'Adriatique 197 passengers. Ponant's new Explorers series ships, like Le Dumont d'Urville, have capacity for 184, while its earlier expedition vessels, such as Le Boréal, carry up to 264 passengers.
As QuirkyCruise previously reported, Ponant aims to deploy six of its ships on five different French coastal itineraries, including one to Corsica, a route also planned by CroisiEurope for La Belle des Océans.
RELATED: Ponant's Le Jacques Cartier Caps Explorer Series.  by Anne Kalosh  
Iceland, Svalbard, Russian Arctic
As Seatrade Cruise News has just reported, Ponant hopes to go further afield this summer, too. Le Bellot, its newest Explorer ship, delivered in March, would circle Iceland on weeklong cruises. Iceland is opening to tourism and courting the return of expedition vessels. Foreign-flag expedition ships are allowed to sail in national waters continuously for up to four months in a 12-month period without violating cabotage.
Like Norway, Iceland is not an E.U. member but is integrated through the European Economic Area and Schengen. It's letting in some nationalities, but not Americans.
Ponant's Le Boréal is to operate a series of cruises between Reykjavik, Iceland, and Spitsbergen (as earlier reported, Svalbard is opening to expedition sailings with reduced capacity and numerous other precautions). That is to be followed by a Northeast Passage transit and a Russian Arctic voyage.
According to Seatrade, the bulk of Ponant's bookings are from French, Belgian and Swiss travelers.
European waterways
Besides the resumption of European river sailings by several brands, including CroisiEurope and A-Rosa, European Waterways is reportedly going to get underway this month. Cruise Critic said the barge operator will ramp up with cruises on more than half of its fleet in July with sailings in France, Italy and Ireland. These will be followed by Scotland and England cruises resuming in August.
According to Cruise Critic, European Waterways will be the first river line to welcome Britons.
French Polynesia
Across the globe, Paul Gauguin Cruises is gearing up for Tahiti and French Polynesia voyages starting this month.
French Polynesia is reopening to international tourism on July 15 and Air Tahiti Nui, part of the cruise line's regular air program, is resuming commercial flights between Los Angeles and Papeete, Tahiti.
Paul Gauguin will sail seven-night "Tahiti & the Society Islands" voyages departing July 11 and July 18 for the local French Polynesian market. These operate round-trip Papeete, with calls at Huahine and Motu Mahana (the line's private islet off the coast of Taha'a), Bora Bora (two days, with private beach access) and Moorea (two days).
Paul Gauguin Cruises will welcome all travelers on its 10-night "Society Islands & Tuamotus" voyage departing July 29 from Papeete. This includes the same destinations as the seven-night itinerary and adds Rangiroa and Fakarava in the Tuamotu Archipelago.
Then, in August, the line resumes its previously scheduled seven- to 14-night Tahiti, French Polynesia and South Pacific cruises.
U.S. rivers and coasts
If Americans are not widely welcomed abroad yet, they may be able to sail domestically this summer, though the COVID-19 spike stateside has been dashing opportunities so far.
Both American Cruise Lines and American Queen Steamboat Co. (AQSC) had hoped to be operating now.
American Cruise Lines aspired to become the first domestic operator back on the rivers with American Song's June 20 departure on the Columbia and Snake rivers. But Portland, one of its turnaround cities, didn't make it out of Phase One reopening.
American's plans are unclear.
And AQSC's American Empress, which turns around across the river from Portland, in Vancouver, Washington, had been scheduled to resume July 6.
AQSC delayed the vessel's Pacific Northwest program through Aug. 2 and postponed American Duchess's July 20 start on the Mississippi through Aug. 16. A new date for American Empress wasn't given; American Duchess is now scheduled to resume with the Aug. 17-23 Lower Mississippi voyage from New Orleans to Memphis.
As previously announced, American Countess and American Queen service is suspended through Aug. 8.
RELATED:  Cruising Restarts in Travel Bubbles on Small Ships.  by Anne Kalosh.
AQSC-Uniworld offer
Meanwhile, here's an interesting twist: AQSC is offering special pricing to Uniworld Boutique River Cruises travelers impacted by Uniworld's suspension of summer cruises.
The two companies called AQSC's itineraries a perfect match for Uniworld's culturally minded customers who are looking to take a river cruise closer to home this summer.
"We trust AQSC to take excellent care of our guests while we prepare to resume operations in the near future and look forward to sharing a special opportunity for guests of AQSC to expand their love of river cruising abroad in 2021," Uniworld President and CEO Ellen Bettridge said.
Uniworld will reciprocate with a special offer for AQSC customers to sail in Europe, Russia, China, Vietnam/Cambodia, India, Egypt or Peru in 2021.
Alaska
Seattle-based U.S.-flag operator UnCruise Adventures aims to carry travelers in Alaska starting Aug. 1.
"These initial departures represent a re-framing of what adventure travelers are increasingly looking for: small groups, inclusion and human connection," UnCruise Adventures CEO Capt. Dan Blanchard said.
UnCruise crafted a seven-night "Glacier Bay National Park Adventure Cruise," round-trip Juneau. It's focused on wilderness and nature activities like hiking, kayaking, birding and whale-watching, Apart from Juneau, there are no port calls.
Social distancing since 1996
"How we structure our recovery efforts with new health safety standards, establish partnerships and operate with a small footprint will continue to define our industry and the pristine environments we visit for decades to come," Blanchard said.
"The market is showing a growing interest in off-the-beaten-path destinations and that is what we do best. We've been social distancing since 1996."
RELATED: A QuirkyCruise Q&A with Dan Blanchard, CEO of UnCruise Adventures.
Bonus Quirky news:
Whatever happened to Flying Clipper?
Whatever happened to Star Clippers' new build, Flying Clipper, a near replica of 1913's France II, the world's largest square-rigged vessel? It was caught up in a dispute between the line and the shipyard, Brodosplit in Croatia.
According to Seatrade Cruise News, the five-masted vessel is being chartered by Brodosplit, the owner, to the U.K.-based start-up Tradewind Voyages. Renamed Golden Horizon, it's going to sail from the U.K. to Northern Europe from May to August 2021 before branching out to the Mediterranean, Asia and beyond.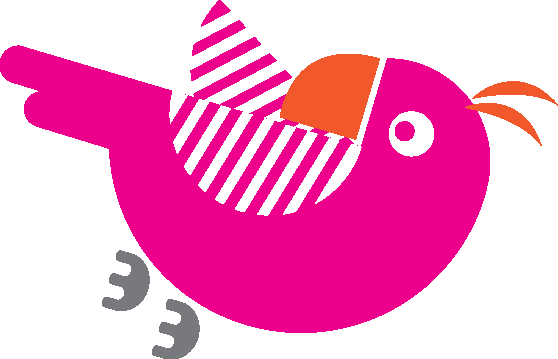 Don't miss great articles, reviews, news & tips about small-ship cruising, SUBSCRIBE to QuirkyCruise.com for updates and special offers!  
© This article is protected by copyright, no part may be reproduced by any process without written permission from the author. All Rights Reserved. QuirkyCruise.com.