SATW Lowell Thomas Travel Journalism Award
Ted and I are thrilled and grateful to have been awarded an Honorable Mention in the prestigious SATW Foundation Lowell Thomas Travel Journalism Competition, in the category of Travel Journalism Sites. And no less, in the company of National Geographic, BBC and Afar!
We thank you, our readers, and we thank our esteemed pool of contributing writers and early adopters who have helped us build QuirkyCruise into a useful resource for small ship cruise lovers around the world!
QuirkyCruise.com currently covers 90 small-ship cruise lines, with vessels under 300 passengers, that operate river, expedition, coastal, sailing and oceangoing boats and ships of many styles and dispositions. We favor the offbeat, small-scale travel experiences that feel authentic and are endlessly enriching.
SATW FOUNDATION
LOWELL THOMAS TRAVEL JOURNALISM COMPETITION
Awards for Work Published in 2018-2019
Faculty members of the Missouri School of Journalism judged the competition, with Emeritus Prof. John Fennell, Prof. Jennifer Rowe and administrative assistant Kim Townlain coordinating.
There were a total of 1,335 entries across 25 categories.
Category 120:  Travel Journalism Websites (16 entries)
Gold:   NationalGeographic.com/Travel, National Geographic Traveler, Christine Blau, Digital Director; George W. Stone, Editor-in-Chief
Silver:   BBC.com/Travel, Anne Banas, Editor
Bronze:   Afar.com, Julia Cosgrove, Editor-in-Chief
HONORABLE MENTION:   QuirkyCruise.com, Heidi Sarna and Ted Scull, editors
The Judges' Comments: QuirkyCruise.com has distinguished itself as a destination for people interested in alternatives to the corporate cruise experience. The site offers a deep dive into more than 80 cruise experiences on rivers and lakes, as well as the high seas. Warm and friendly writing invites readers into the experience.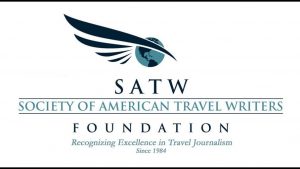 Some background on the award from the SATW Foundation:
SATW FOUNDATION
LOWELL THOMAS TRAVEL JOURNALISM COMPETITION
30+ Years of Rewarding Journalists for Outstanding Work in the Field
The SATW Foundation sponsors the annual Lowell Thomas Travel Journalism Competition. The first contest honored work done in 1984. Today the Foundation awards nearly $20,000 annually in prize money for outstanding print, online and multimedia works and for travel photography and both audio and video broadcast. It is the premier competition in North America in the field of travel journalism. It has gained its stature for several reasons, most notably:
it does not promote any particular destination or travel product,
it is open to all North American journalists, not just SATW members, and
it is judged independently by the faculty at top U.S. schools of journalism.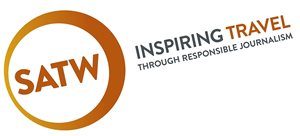 Don't miss great articles, reviews, news & tips about small-ship cruising, subscribe to QuirkyCruise.com for monthly updates!  
© This article is protected by copyright, no part may be reproduced by any process without written permission from the author. All Rights Reserved. QuirkyCruise.com.
Posted In: