Yangtze Cruising, A Quarter Century Ago
by Theodore W. Scull.
Looking out from the 27th floor of the Jinjiang Tower hotel, Shanghai's burgeoning new skyline looms over the shabby, low-rise river city I last visited in 1979. Shanghai represents new China on the move.
Happily, still remaining are the colonial-style buildings paralleling the Bund, fronting on an endless parade of green and white river steamers loaded with passengers bound for Nanjing, Wuhan and Chongqing — an eight-day upriver journey for the truly adventurous.
Victoria Cruises – The Beginning
In 1994, Victoria Cruises, a Sino-American joint venture, brought international standards to Yangtze River travel when the 154-passenger Victoria I entered service, followed a year later by Victoria II and then a third sister in September 1996.
Most tourists to China want to visit several destinations such as Beijing, Shanghai, Suzhou, Xian and Guilin, so Victoria Cruises concentrates on the Yangtze's most scenic portion, the 870 miles between Wuhan and Chongqing, a trip of four nights downstream and five nights upstream.
The major attraction is the legendary passage through the misty Three Gorges, but the river journey also offers poignant insights into timeless rural traditions, small town life and frenzied industrial development of present-day China.
We Literally Miss The Boat
On my early May cruise in 1995, most of Victoria I's passengers settled into their floating home at Wuhan, while 20 others literally missed the boat because of a much-delayed connecting flight from Shanghai. My brother and I were in a real bind.
I noticed a small group of Americans nearby, mostly women, talking to their young Chinese escort, so I walked over and asked if they were hoping to sail on a Yangtze River cruise. With the answer "yes," one member added that the guide does not know what to do. I quickly looked the group over and asked if they were from New York, and got a second "yes." After a "me too," I said I know what the next port is, and I will share it with your group, if you can convince the guide to take my brother and me. I then quickly added, "and charter a bus."
One New Yorker, who looked to be in charge, went to the Chinese guide and very soon thereafter, she approached me and said, "yes." The Chinese guide disappeared for a while and came back saying a bus will come soon. Well, in about an hour, giving us a chance to eat something, it arrived, a small airport-style transfer bus, and we started the process of packing ourselves aboard.
My brother and I said we would happy to sit at the very back, and after about a half hour, we were all seated, with everyone nursing a suitcase on their laps. We had a stack of bags to our left and right and two bags on our laps.
Chasing After the Riverboat by Bus … Overnight
We started out in the dark and soon the road devolved into a narrow bumpy partially-paved country road, with very little traffic, and when approaching a town, smoother paved sections appeared. We saw almost no one and very few lights. We made a couple of pit stops at public WCs — getting off and back on with much luggage to move was a major undertaking. However, everybody was being a good sport.
Dawn finally arrived and at about 7:30am we pulled up to a river pontoon landing in the ancient temple city of Yueyang. No boat to be seen, and I had a few moments of sheer panic. The Chinese guide spoke to a man standing on the pontoon, and he pointed out into the Yangtze and to the left. About 15 minutes later Victoria I appeared and hooted a few times announcing her arrival.
A few more line handlers arrived and the docking was complete. Almost immediately, the passengers began filing off to join a town tour, and 20 minutes later our little group boarded into an atmosphere of serenity, comfort and cleanliness.
Aboard at Last
The inviting standard-category cabins (70 of the 77 rooms) have twin beds set before a huge picture-window with sliding panels allowing the sounds of the river to waft through. Additional amenities included a writing desk, closed-circuit TV, adequate storage space for a non-dressy cruise, and a small bathroom with shower.
Most passengers on this trip hailed from North America, including many Chinese Americans. Tour groups and independent travelers are assigned a choice of two or three tables at a single seating. Breakfast was a buffet with both Chinese and Western food, whereas the buffet lunches and served dinners consist mainly of Chinese dishes, marked by excellent ingredients but, with the exception of a few tasty sauces, rather bland fare.
Beer, soft drinks and bottled water are included at meals, and the Chinese staff provides willing service in the restaurant and bar and at the reception desk.
Yangtze Cruising Lectures
During the day, two Americans gave informative lectures on Chinese history and traditions in the main observation lounge, and commentary continued on the open decks.
The Yangtze is south China's principal highway, and the intense traffic includes tugs, barges, cargo ships, ferries, passenger steamers and cruise boats — all vying for room to maneuver along the constantly shifting channel. Victoria I's pilot silently passed orders to the helmsman using a single finger and communicated with the oncoming, downstream traffic with one or two whistles. One whistle meant a request for a port to port passing and two, starboard to starboard. One whistle in return confirmed the request.
The Dam Under Construction & Consequences
At the smoky industrial town of Yichang, the boat passed through the Gezhouba Dam — China largest, rising 65 feet in a single lock — while hundreds of Chinese looked on from viewing platforms. This dam is nothing compared to the 600-foot-high Three Gorges Dam now under construction just upriver that, when completed, will alter the dramatic scenery and flood many historical sites.
If everything goes as planned — and there is some doubt about this — by 2009, a reservoir will stretch back 370 miles, submerging 1,500 towns and village and 72,000 acres of agricultural land, and forcing resettlement of 1.3 million people. The controversial and grandiose project is expected to supply 15 percent of China's electricity, control flooding, facilitate navigation by eliminating rapids, and boost China's national pride.
RELATED: A Yangtze Cruising Adventure in 2018.  By Anthony Anderton.
Three Little Gorges
During the stop at Wushan, we made our way up a lively main street of shops and food stalls to high ground overlooking the junction of the Yangtze and Daning rivers. It is difficult to imagine that this busy scene will disappear when the city is demolished and the site flooded.
At the far end of town, we boarded longboats that sputtered up through the Daning River rapids into the Three Little Gorges. When the strong currents threatened to stop our progress, two men poled mightily to maintain headway.
The steep cliffs are pockmarked with caves, some containing burial coffins, and a double line of square holes that once held wooden beams to support a plank walkway dating from the Ming Dynasty (1368-1644).
The Big Three Gorges
The main event of Yangtze cruising, the passage through the Three Gorges, extends over two days, and for the Chinese-American passengers, the gorges are the source of many legends, particularly of the Three Kingdoms.
The 47-mile Xiling Gorge once was considered the most dangerous of all. Numerous steamers came to grief in the rock-strewn rapids before a safe channel was blasted through in the 1950s. A temple, built 1500 years ago, and suggestive rock formations in the shape of a monkey, a man riding a horse, and another carrying luggage are silhouetted against the sky.
The 35-mile Wu Gorge's sheer cliffs rise to green-clad limestone peaks often enshrouded in swirling mists, with the highest, Goddess Peak, resembles a woman kneeling in front of a pillar. Qutang Gorge is short yet dramatically flanked by 4,000-foot mountains that squeeze the river into a narrow canyon, inhibiting two-way traffic. A stone path carved into the rock walls once provided a narrow walkway for hundreds of trackers who dragged sail-powered junks and sampans up through the rapids.
Farms & Life Overlooking the Yangtze
The Yangtze straightens, and the parallel slopes, radiant in the late afternoon sun, are dotted with orange and peach orchards, chestnut trees and small plots of wheat and corn. Farmers carrying produce in baskets yoked across their shoulders shared narrow paths with small herds of goats and children in school uniform returned to whitewashed, tile-roofed farmhouses.
Beyond the attractive city of Fengjie, where stone steps lead up from the river landings to Ming Dynasty gates and short stretches of original city walls, a gritty scene appeared. Beneath a line of smoking factories, hundreds of coolies were loading coal into baskets and with rapid steps filed down to ships at the water's edge, then returned uphill to repeat the process.
The Last Stop & The End
We stopped at Fengdu, known as the City of Ghosts, where a temple complex dates to the Han Dynasty (206 B.C. to 220 A.D.), much reconstructed following destruction by the Red Guards.
Disembarking at Chongqing, we found the city enveloped in fog, a natural phenomenon exacerbated by an appalling level of industrial pollution a deep valley.
A few short hours later, in a room at the Regent in Hong Kong, I looked through another huge window from a level not much higher off the water than the cabin aboard Victoria I. The harbor was as busy as the Yangtze, and the skyline over on Hong Kong Island is what Shanghai is aiming to duplicate.
A few months from now, both cities will be in competition under the same central government, following the British Crown Colony's return to China.
Note: This Yangtze cruising article originally appeared nearly a quarter century ago in Cruise Travel, a bimonthly magazine that ceased publication in 2020. Additional copy totalling 400 words was added to the article for use on QuirkyCruise.com, but it largely remains as it was written in 1995.
Contact: American-owned Victoria Cruises operates seven riverboats with daily departures mid-March to the end of November between Chongqing and Yichang, 5 days/4 nights upstream and 4 days/3 nights downstream. Less frequent sailings in December and February. The Three Gorges are the highlights. victoriacruiselines.com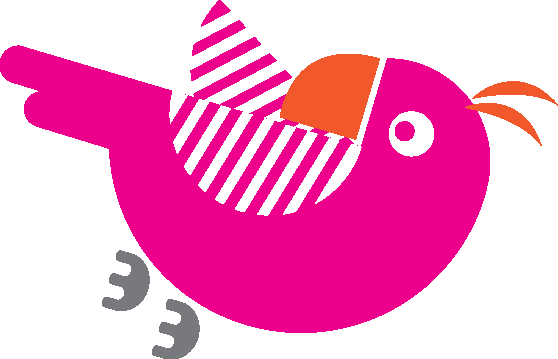 Don't miss great articles, reviews, news & tips about small-ship cruising, SUBSCRIBE to QuirkyCruise.com for updates and special offers!  
© This article is protected by copyright, no part may be reproduced by any process without written permission from the author. All Rights Reserved. QuirkyCruise.com.