G Adventures
For more than 30 years, G Adventures has been offering affordable adventure travel around the world including small-ship cruises (about 10-15% of their total annual business) on private yachts, catamarans and oceangoing expedition-style ships, with more recent offerings on riverboats. They also sell travel by rail, road and air. Their MO is providing small groups with authentic cultural experiences, through local guides, cuisine, and transport and uncontrived excursions. The target skews younger — 20s to 50s — than most other travel companies; though any age will be comfortable if they've got a young-at-heart attitude and a decent level of fitness.
A trained, local CEO, or Chief Experience Officer, guides all trips and acts as the point person to make sure things run smoothly. (On the G EXPEDITION ship, there are additional expert guides in various disciplines). The emphasis is on active exploring, using bicycles for example, and on supporting local businesses and communities (i.e. through visits to schools and charity-supported restaurants in Cambodia).
To keep rates reasonable on the various sailing trips, meals are not included, instead the skipper collects a modest amount of money from passengers who want to share a simple breakfast and lunch on board (skipper goes grocery shopping for the basics); for dinner, it's expected that passengers will want to eat dinner in port on the islands (who wouldn't want to!). A BYOB policy (bring your own booze) is in effect on board most of the Europe-based sailing and river cruises. The line matches same sex passengers to avoid single fares.
With 700 itineraries in more than 90 countries (including the new series of in-depth riverboat tours called National Geographic Journeys), G Adventures excels in offering trips geared to various ages, styles and interests — from families with young children to budget-minded "yolo's" (the 18- to 39-year-old set).  Adventures is dynamic, cutting-edge, socially minded and hip (cue the great photos and video on their website), and definitely thinks outside of the typical travel company box. Quirky cruise anyone?
The line owns the G EXPEDITION ship for trips to the Arctic and Antarctica, and does full-ship charters for its many other small-ship offerings (hence ships may vary from year to year, and listings below reflect a portion of their current fleet). Consult their 150-page encyclopedia!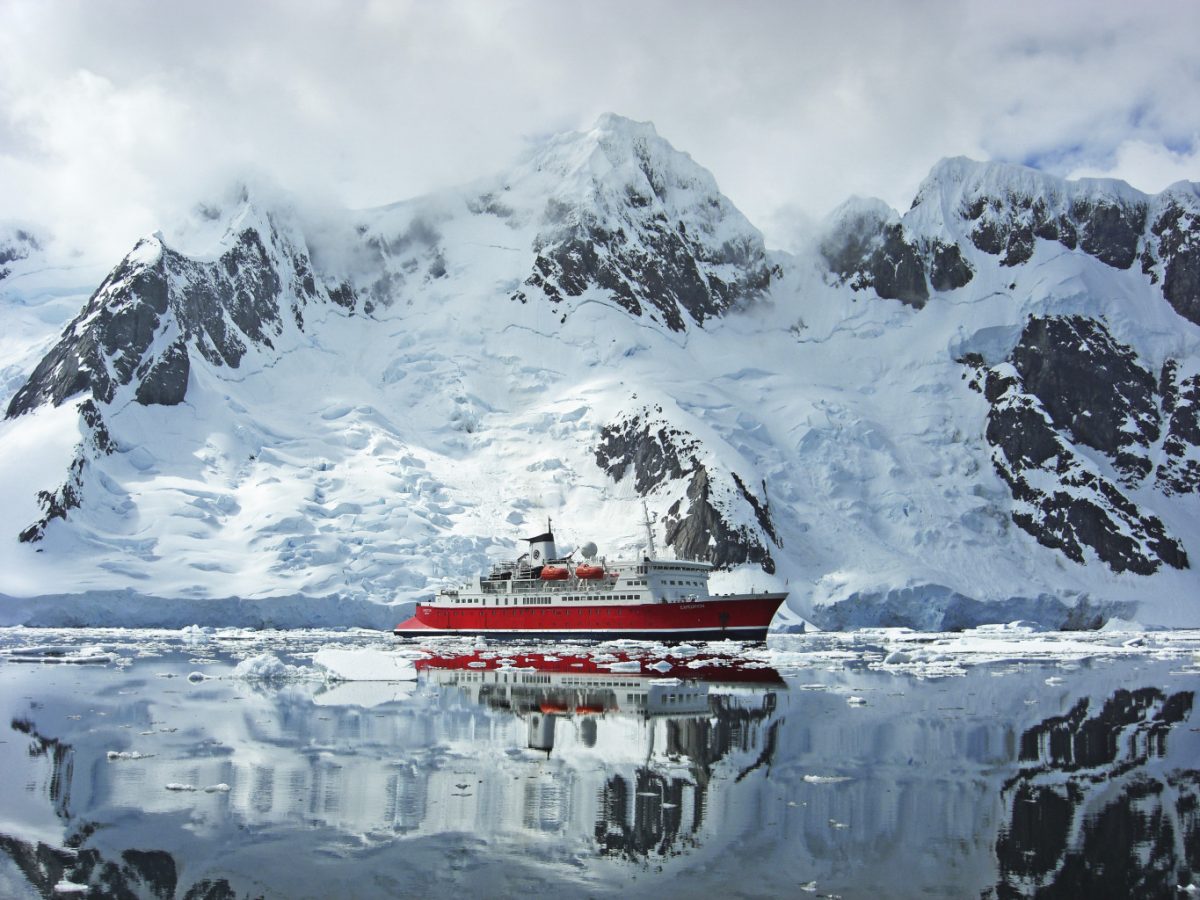 Ship, Year Delivered & Passengers
XAVIER III (built 1996, refurbished 2004; 16 passengers) – Galapagos
MONSERRAT (built 2005, refurbished 2016; 20 passengers) – Galapagos
QUEEN OF THE GALAPAGOS (built 2007; 16 passengers) – Galapagos
YOLITA (built 2007, refurbished 2016; 16 passengers) – Galapagos
ESTRELLA DEL MAR (built 1990, refurbished 2014; 16 passengers) – Galapagos
REINA SILVIA VOYAGER  (built 2020; 16 passengers) – Galapagos
EDEN  (built 2000, refurbished 2012; 16 passengers) – Galapagos
G EXPEDITION (built 1972, refurbished 2008; 134 passengers) – Arctic/Antarctica, designed to Ice Class 1B specifications
DANIELE (built 2015; 22 passengers) – Burgundy, France
TOUM TIOU II (built 2008; 28 passengers) – Mekong
VARUNA (built 2006; 24 passengers) — Ganges
AMATISTA (built 1994; 30 passengers) – Amazon
SAILING VESSELS in Europe, the Caribbean and Asia may change from year to year, but those chartered generally carry about 8 to 16 passengers.
Passenger Profile
Adventurous couples, singles, and families of all ages (though especially the under 40 set) mostly from North America, and a handful from the UK, Europe and other places. The ocean expedition cruises tend to attract largely couples, average age mid-50s, while the sailing tours draw mostly 30s singles.
Passenger Decks
2-3; no elevators.
Price
$ to $$, Moderate to Expensive
Included Features
Generally meals are included across the board except on the small sailing yachts. For Galapagos and South America coastal cruises, snorkeling gear is part of the package, while bicycles are carried on French rivers and on the Mekong. On some itineraries guided shore excursions are also included.
Itineraries
Galapagos: There are mostly 7, 10 and up to 17-day cruises either round-trip from Baltra or San Cristobal islands, packaged with a 1- or 2-night hotel stay in mainland Quito, Ecuador with the longest more elaborate stays in Ecuador. Itineraries focus mostly on the Central (including Santa Cruz Santiago), Western (Isabela and Fernandina) and Southern (Floreana and Espanola) island groups, to get up close and personal with the amazing wildlife and diverse landscape. (Note: airfare between Quito and the islands is not included in the rates as it often is with other lines).
Europe Rivers: 6-night cruises round-trip from Dijon through France's Burgundy region visit small villages and wineries, with excursions on foot and by bicycle.
India Rivers: 15-night cruises from Patna to Kolkata (Calcutta) on the Ganges River visit ancient temples, ornate palaces and sixth-century rock carvings. South, east and north coast catamaran sailing in Sri Lanka.
Southeast Asia Rivers: 7-night cruises (plus 2 hotel nights) on classic-style riverboats between Ho Chi Minh City and Siem Reap go to wet and floating markets, temples (including a sunrise visit to the legendary Angkor Wat on the longer itins), stilt villages, and Vietnam war sites (such as the Cu Chi tunnels and Reunification Palace, associated with the Fall of Saigon in 1975).
Turkey & Croatia: 9-night super casual catamaran cruises travel between Split and Dubrovnik, Croatia, and between Bodrum and Fethiye, Turkey.
Greek Isles: 7-night super casual yacht cruises sail between Santorini and Mykonos with stops at untouristy offbeat islands in the Cyclades; maybe including Folegandros, Sifnos, Ios, Antiparos, Paros and/or Naxos.
Cuba: 6-night super casual catamaran cruises sail round-trip out of Havana and visit points on the Canarreos Archipelago with a focus on snorkeling, swimming and beach-bumming.
British Virgin Islands: 6-night catamaran cruises are round-trip from Tortola and hit all the best offbeat swimming, snorkeling and beach sites.
Maldives: 6-night cruises aboard a traditional dhoni (a dhow-like fishing boat) spend a week snorkeling and diving in the gorgeous waters of the Maldives islands, and its lagoons and atolls.
Thailand: Choose from 6 nighters round-trip from Phuket and 3-night cruises between Phuket and Koh Phi Phi. Indonesia Interisland catamaran cruising from Bali to nearby islands and Lombok.
Amazon River: 7-night cruises on the Amazon depart from Iquitos, Peru; with optional pre- or post land trips to Machu Picchu.
Antarctica: 10- to 22-night cruises round-trip from Ushuaia, Argentina visit points throughout the South Shetland Islands and Antarctica Peninsula. Longest cruises add the Falklands and South Georgia..
Arctic/Norwegian Fjords: 10- to 14-night cruises between Reykjavik, Iceland, and Longyearbyen, Norway, visit ports along the coasts of Norway, Greenland, Iceland, and Svalbard.
South America: 4- to 5-week-long cruises along the west coast of South America (Chile, Peru, Ecuador and Colombia) are offered as the G EXPEDITION repositions between Antarctica and the Arctic region, with excursions to fjords, glaciers, national parks and rain forests, plus a 3-day overland trip to Machu Picchu.
When to Go?
Galapagos is year-round, Antarctica late October through mid-March; Arctic late May through mid-September, SE Asia July-April, Maldives year-round, Thailand October-April, and Europe April-October.
Cabins
G EXPEDITION (Polar) is G Adventures' owned ship for polar travel; it has five different cabin categories that range in size and layout. All have private bathrooms with showers, and a porthole or window. The two lowest categories are quads and triples with upper and lower bunk beds. All other categories have two lower beds, except for four larger suites that have a queen bed.
QUEEN OF GALAPAGOS (Galapagos) the most high-end of the company's five Galapagos ships, has 9 luxury cabins all with windows, private bathroom and air conditioning, TV and DVD players — 7 have queen or twin beds, and 1 is a suite with a sitting area.
YOLITA's (Galapagos) 8 cabins have queen or twin beds, large windows, and TVs with DVD players. All have private bathrooms and air conditioning.
XAVIER III's (Galapagos) 8 cabins are all double-occupancy with twin beds; 4 on the upper deck cabins with windows, and 4 on the deck below with portholes. All come with private bathrooms and air conditioning.
MONSERRAT's (Galapagos) 10 cabins comprise 6 double-occupancy upper deck cabins with windows and 4 on the deck below with portholes. All are equipped with private bathrooms and air conditioning.
EDEN (Galapagos) takes 16 passengers and a two wraparound decks to easily access all directions. 4 cabins are twin lowers, a double bed cabin, and  3 twin-share bunk cabins, all with private facilities and A/C.
ESTRELLA DEL MAR (Galapagos) has 8 double-occupancy cabins with bunk beds, 4 on the upper deck with windows and 4 on the deck below with portholes. All have private bathrooms and air conditioning.
DANIELE (France) is a canal barge with 12 lower deck cabins all with windows and private bathrooms, TV, radio, and air-conditioning.
TOUM TIOU II (Mekong) has 6 upper deck cabins and 8 lower deck cabins, all with windows and en-suite bathrooms.
AMATISTA (Amazon) has 15 cabins — 7 upper deck and 8 lower deck, all with windows and private bathrooms.
VARUNA (Ganges) has 12 air-conditioned cabins, all with en suite bathrooms.
CATAMARANS/SAILING YACHTS (Cuba, BVIs, Greece, Croatia, Thailand, Maldives), the vessels may vary from year to year, but generally have 4 to 8 double cabins often (but not always) with private bathrooms.
Public Rooms & Dining
All Galapagos vessels and the polar ship G EXPEDITION have an indoor observation lounge for talks by the naturalists, plus a bar, small library, outdoor observation deck with chairs for relaxing, and indoor dining area for casual and relaxed meals. The menus where possible incorporate local ingredients, such as fish.
TOUM TIOU II (Mekong River) has a main lounge with a large-screen TV for watching a limited selection of DVDs, a library, bar, and open-air dining area and indoor/outdoor lounges. DANIELE (France) has a lounge with bar, dining area, sun deck with loungers and parasols, and a hot tub.
The small catamarans and yachts in the Caribbean, Europe, Thailand and the Maldives, and the riverboat on the Amazon, all have a combination lounge and dining area indoors, plus outdoor seating for sunbathing and hanging out.
Some vessels have reliable Wi-Fi, including G EXPEDITION, but on many, connectivity is spotty.
Activities & Entertainment
In general, the entertainment is the destination and interaction with fellow passengers, sharing conversation and drinks on deck. Activities happen in port or in the water while snorkeling, diving, kayaking or zipping around in zodiacs or small skiffs. The Galapagos boats carry 2 zodiacs for expeditions and snorkeling equipment for passengers' use (wet suits are free of charge on QUEEN OF GALAPAGOS and YOLITA only). DANIELE (France) has a hot tub, and it and the Mekong riverboat carry a handful of bicycles.
Along the Same Lines
Quark,  One Ocean, Poseidon Adventures in the polar regions.
Contact
G Adventures, 19 Charlotte Street, Toronto, Ontario, M5V 2H5; 416-260-0999. US office: 179 South Street, 1st floor, Boston, MA 0211, 877 390 9050. Additionally in USA & Canada 1-888-8000-4100; UK 0344 272 2060; Australia 1300 853 325; New Zealand 0800 333 415. Consult the website for additional international telephone numbers.
— HMS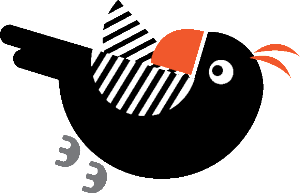 Don't miss a post, subscribe to QuirkyCruise.com for monthly updates & special offers!  
© This article is protected by copyright, no part may be reproduced by any process without written permission from the author. All Rights Reserved. QuirkyCruise.com.
Posted In: