Growing Interest in River Cruising.
by Anne Kalosh.
Ocean Cruisers Look to the Rivers
A study by Riviera River Cruises found 34 percent of past ocean cruisers are considering a river cruise instead next year. And, of those, 79 percent said they're more likely to take a river cruise than an ocean cruise in 2021.
Surging interest in river cruising has also been reported by travel advisors and lines including AmaWaterways, American Queen Steamboat Co. and American Cruise Lines.
U.K.-based Riviera, which fields 12 vessels in Europe, conducted its study as part of a new "Less Is More" campaign to promote river cruising in 2021.
The line did not tell how many people it surveyed or its methodology.
"In the past, there's been little crossover between ocean and river cruising," according to Riviera's Marilyn Conroy, executive vice president, sales and marketing North America. "Right now, however, we feel there's an opportunity to showcase the benefits of river cruising to [the ocean cruise] audience, which previously may have discounted this form of travel.
"Our intent is to highlight that river cruising shares many of the aspects of cruise travel they love with additional benefits that address some of the concerns they may have about ocean cruising when ships begin to sail again," Conroy said.
She called the rivers a "fantastic alternative."
Addressing Ocean Cruisers' Concerns
The Riviera study identified some concerns ocean cruisers may have, including the volume of passengers on board and getting stuck at sea. For example, it showed that for 84 percent, fewer fellow passengers was a key reason to prefer river cruising, while docking at a destination every day was an important consideration for more than 50 percent.
Ways that Riviera addresses these concerns include the fact that its vessels only carry between 121 and 169 passengers yet have roomy accommodations, many with balconies. Some vessels, including the new Geoffrey Chaucer, are all-suite.
River cruises are in port every day and it takes only seconds to go ashore. Often the docks are just steps from the main sights.
Riviera offers 20 itineraries on 10 rivers and waterways, including dedicated departures for solo travelers with no single supplement.
Scenic Savings
Two of the biggest sale days of the year in the United States — Black Friday and Cyber Monday — take on even greater significance as so many travelers look to 2021 to get out into the world again. Scenic is stepping up by adding a new offer on top of current promotions. Bookings from the U.S. made between Nov. 25 and Dec. 6 for any 2021 or 2022 European river cruise (except Portugal) will receive an additional $500 savings per stateroom/suite.
This may be combined with most current Scenic offers including free premium economy flights for sailings of 11 or more days, free economy flights with eight- to 10-day itineraries and business class air for only $1,995. Paying in full within 14 days of booking reduces the fare by $500 and the new "Book with Confidence" program provides additional flexibility and peace of mind with a free Deposit Protection Plan (value $125) and deposits reduced by 50 percent.
2021 features some of Scenic's most popular sailings — "Rhine Highlights" between Amsterdam and Zurich and "Gems of the Danube," starring Budapest and Nuremberg.
Culinary Cruises
2022 leads off with two new culinary itineraries, "Tastes of Southern France" on the Rhône and "Flavors of Bordeaux" on the Garonne. These culinary cruises include an on-board dinner prepared by Michelin star chef Didier Goiffon and a cooking class at three-star Michelin chef Georges Blanc's restaurant.
Travelers can learn family secrets of regional recipes with Scenic's new "Ancestry of the Kitchen" program. This includes a series of authentic cooking classes held in the homes of locals, including baking Dutch apple pie in Hoorn and Bulgarian banica (cheese pie) in Vidin and traditional bread-making in Portugal.
Mekong Offer — Expiring Soon!
Scenic's sister company, Emerald Waterways, has big savings for its 2021-2022 Mekong River program on the line's newest Star-Ship, Emerald Harmony.
But hurry! This offer is good on bookings made by Nov. 20. U.S. travelers booking any 2021-2022 Mekong cruise and tour itinerary of 13 days or longer will get their choice of $2,000 savings per couple or free, round-trip air to Asia. Additionally, they will receive a bonus $200 on-board credit, which can be used for spa and salon services, to purchase a drinks package or for special DiscoverMORE excursions.
Additionally, travelers paying in full within 14 days will receive an early payment savings of $400 per person. All bookings include a free Deposit Protection Plan (value $125).
Emerald Harmony, which completed its first season before the pandemic halted travel in early 2020, is not just the newest and most intimate ship in Emerald Waterways' fleet, it's also the greenest, built to the highest level of European emissions standards and eliminating single-use plastics.
The vessel offers four itineraries of eight to 21 days, with the longer programs adding land tours to iconic locations in Cambodia and Vietnam such as the temple complex of Angkor Wat in Siem Reap, the bustling capital city of Hanoi and the breathtaking Halong Bay.
Those looking to further explore Asia can book a four-day land extension to the ancient city of Luang Prabang in Laos or a three-day extension to remote Sa Pa, nestled in the Hoàng Liên Son Mountains of northwestern Vietnam.
RELATED: Cruising the Mekong River with Scenic.  by Heidi Sarna
AQSC's Special Edition Sailings
2021 theme cruises at American Queen Steamboat Co. feature special entertainment, exclusive events and opportunities that travelers would not experience on any other sailing. They range from a bourbon-themed cruise through the Bluegrass State to a journey delving into Civil War history to music-focused programs.
"American Music Festival" sailings offer a concert by country music singer-songwriter Lee Greenwood and several other special guests. "Big Band" sailings depart from New Orleans and Memphis, while a "Music of the '50s and '60s" cruise from Louisville to Memphis highlights rock 'n' roll.
Among the culinary and cocktail-themed sailings are the "Bourbon – An American Spirit" and "Cajun Creole Culinary Experience." The "American Culinary Experience" offers cruisers aboard the American Duchess and the new American Countess access to signature dishes from local dining venues and special presentations by experts and innovators.
"Top Chef" alumni and James Beard-nominated chef Kevin Gillespie will join several "American Culinary Experience" cruises on American Duchess to conduct cooking demonstrations, host Q&A sessions, sign cookbooks provided compliments of AQSC and create signature dishes for the dinner menu.
The line's special events sailings include the Kentucky Derby and "American River Golf Classic" with the chance to play four prestigious courses along the Lower Mississippi. Other cruises are built around holidays such as July Fourth, Thanksgiving, "Creole Christmas," "Country Christmas" and New Year's.
Travelers can help AQSC support the American Heart Association's "Life Is Why We Give" campaign on a Memphis to New Orleans cruise aboard American Duchess. A "Breast Cancer Awareness" sailing on American Countess will benefit Susan G. Komen.
Windstar Pushes Back Restart
Windstar Cruises canceled departures further out, citing rising COVID-19 outbreaks around the world. After previously canceling through 2020, the line also dropped sailings in January and February, and into March and April, depending on the itinerary.
The first yacht now planned to sail will be 148-passenger Wind Spirit on March 25 in Tahiti.
Other starting dates are March 27 for Star Breeze in the Caribbean, April 7 for Star Legend in the Mediterranean, April 13 for Wind Star in the Mediterranean, April 24 for Wind Surf in the Mediterranean and July 6 for Star Pride in Northern Europe.
RELATED: Windstar's Ship Stretching Program.  by Anne Kalosh.
Hapag-Lloyd Halts
Hapag-Lloyd Cruises is sitting out the month of November following Germany's decision to restrict travel as part of wide-ranging efforts to address a spike in COVID-19 infections.
Seeing Double In Lisbon
Mystic Cruises' second expedition ship, the 200-passenger World Voyager, was delivered by WestSea Viana do Castelo shipyard in Portugal. It follows 2019's World Explorer, and the twin vessels rendezvoused at Lisbon on Nov. 4.
Next in the series is 2021's World Navigator, which will sail for Mystic's new U.S. brand, Atlas Ocean Voyages.
Sylvia Earle On Schedule
Aurora Expeditions' second purpose-built ship, the 132-passenger Sylvia Earle, is on schedule for delivery in October 2021.
Like 2019's Greg Mortimer, Sylvia Earle sports the patented Ulstein X-BOW for better seakeeping and reduced fuel consumption.
The new ship is named for the noted marine biologist, oceanographer and explorer Dr. Sylvia Earle.
"Her" ship is under construction at China Merchants Heavy Industry as part of the Infinity series commissioned Miami-based SunStone Ships, which charters its vessels to a variety of operators.
Crystal's Unusual Corinth-Suez Cruise
The 62-passenger yacht Crystal Esprit is charting an unusual itinerary combining transits of the Corinth and Suez canals. The nine-night cruise embarks April 1 in Dubrovnik, Croatia, and sails to Aqaba, Jordan.
There will be opportunities to visit UNESCO-listed sites including Dubrovnik's Walled City, St. Catherine's Monastery from the port of Sharm El-Sheik, Luxor and the Valley of the Kings from Safaga, Egypt, and the Rose City of Petra from Aqaba (during an optional post-cruise program).
With Crystal's best available suite program, Crystal Esprit's new itinerary offers an additional $125 "As You Wish" shipboard credit, as well as reduced solo fares of 150 percent for bookings made by Jan. 6.
Fares for "Iconic Passages: Corinth & Suez" begin at $4,499 per person.
Travelers can take advantage of Crystal Confidence 2.0 and the Easy Book program which, together, give a no-money-down deposit window until Jan. 5, reduced deposits, waived administration fees and relaxed final payment schedules on select sailings through June 2021.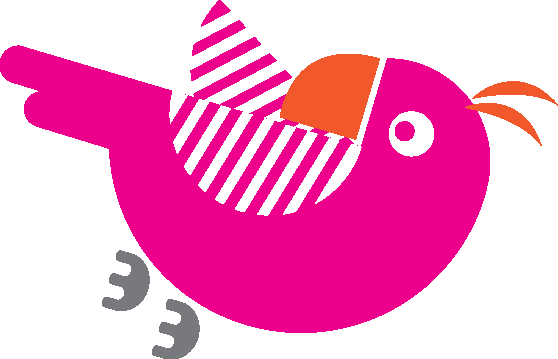 Don't miss great articles, reviews, news & tips about small-ship cruising, SUBSCRIBE to QuirkyCruise.com for updates and special offers!  
© This article is protected by copyright, no part may be reproduced by any process without written permission from the author. All Rights Reserved. QuirkyCruise.com.