Benefits of Small-Ship Cruising
By Heidi Sarna & Ted Scull.
We had an e-chat with Dan Blanchard, CEO of UnCruise Adventures, about the benefits of small-ship cruising in the COVID-19 era.
QuirkyCruise: Why did you, along with David Allen of Alaskan Dream Cruises, launch the "US Small-Boat Operators Coalition?"
Dan Blanchard: Our exchange officially started March 3, 2020, as early indicators showed COVID-19 would have a growing effect on travel and that action would be needed. It matured into a larger conversation with other small boat operators to amplify their voice in Congress, help each other through this challenge and navigate the CARES Act. This included a need to carve out enhanced definitions for U.S. flagged ships in the federal government's newly formed CARES (Coronavirus Aid, Relief, and Economic Security) Act.
There is a need for us to be defined separately and there have been many letters and conversations with Congress on our behalf that have worked in separating us from large cruise ships. Going forward we have an interest in both educating the public on the differences and getting involved in how the CARES act is being designated by the treasury.
I was the architect behind bringing the members of the coalition together. As a lifetime mariner and small-ship expedition pioneer, I'm dedicated to the ocean, adventure, and bringing meaningful travel to people from all walks of life.
The seven coalition members are:
UnCruise Adventures,
The Boat Company,
QuirkyCruise: What do you most want the traveling public to know and understand about the seven coalition members?  
Dan Blanchard: Every member of the coalition has been in the industry for some time; they are experts and dedicated to their brands. The formation of the coalition allows us to collaborate, to have more clout in governmental discussions, and to fly the flag for the small-boat operators in the U.S. The coalition members are working through an industry restart and we have more work ahead of us. But we are confident we will all be able to adapt to the changes.
QuirkyCruise: What makes small ships and boats different than the mega-ships of the mass market cruise lines?
Dan Blanchard: You won't find a giant waterslide or several restaurants onboard our vessels because our waterslide is outdoors, snorkeling, or swimming with wildlife. Our dining is tailored to create a connection with other travelers in real conversations about the day's hands-on adventure.
As a small-boat operator we are able to visit small ports, connect with local tribes and communities, provide a smaller travel footprint and provide a hands-on adventure experience that others can't. People come to us because they want off-the-beaten-track exploration in an environment where everyone, including the captain, knows your name.
QuirkyCruise: What makes small vessels a good option when the general public is ready to travel on "cruises" again?
Dan Blanchard: We don't say small is better than big, as there is a market for both. A voyage aboard one of our vessels is a very different experience than the traditional idea of cruising.
In contrast to large ships, we are able to have a lot more diversity in our itineraries. We like to say our itineraries can change on weather, whales, or whim.
We are easily accommodated in small ports and communities with an advantage of our local partnerships and we can also hunker down in our favorite secret adventure spots. We are all about wild Alaska and being with the critters.
With the new era of travel, our smaller company is able to pivot quickly in critical moments and make decisions throughout our operations that will benefit our crew and guests going forward.
When guests are ready to step back into travel, our vessels offer the ability to stay in the wilderness, which eliminates exposure to large crowds, shoppers, or virtually anyone outside the small group of 22-86 guests onboard.
Our small number of passengers and crew onboard, means we operate in a contained environment aboard and with a dedicated American crew completing high-frequency sanitation rounds.
We are utilizing real-world applications of social-spacing and are reviewing opportunities for available testing for guests and crew on the day of departure.
RELATED: UnCruise Adventures in Alaska. by Judi Cohen
QuirkyCruise: How do you aim to redefine the small boat industry?
Dan Blanchard: We understand it won't be the same market going forward and that we have an opportunity to explore new ways of doing things here. That includes educating the consumer about small-boat adventure travel.
While this will continue to be fluid, the coalition has allowed us a platform to be heard and distinctly defined. This is vital for the small-boat industry going forward to rebound and recover.
QuirkyCruise: What language do you want to see being used to describe small boats like the ones that make up the coalition? How do you want to be seen and perceived by the traveling public?
Dan Blanchard: One of the initial interests in developing the coalition was to focus on a voice for micro-ships. We also include terms such as boutique yachts and small boats. Here at UnCruise Adventures we also like to think of ourselves as a sea lodge. A place to hunker down in a quiet cove or fjord and wake up to experience our up close and personal outdoor operations.
We look to help the traveling public understand the range of different small boat categories, including specialist expeditions and adventure itineraries with naturalist guides like ours.
QuirkyCruise: Do you not want to use the word "ship" or "cruise" at all? Why?
Dan Blanchard: We have specifically steered away from the term ships to lessen the confusion of the general public who may not be familiar with boutique yachts and small-boat adventure travel.
While we do "cruise," we don't fit into the industry's current description of cruise lines and that has become more obvious during these times of COVID-19.
Instead of focusing on the negative we highlight the positives and during this time more travelers are finding us because of the media negativity around large ships, and have come to us looking for education on new travel options. This opens up the opportunity for new discussions and alternatives for travelers.
RELATED: An UnCruise Expedition in Hawaii.  by John Roberts
QuirkyCruise: The CDC's no-sail cruise moratorium applies to passenger vessels 250 passengers and above, why did you voluntarily cease operations when the big lines did?
Dan Blanchard: For UnCruise, the decision to temporarily suspend operations included direct conversations with local officials, postponed bookings and mandatory quarantines affecting sail dates.
QuirkyCruise: When do you realistically see the 7 members operating itineraries of any kind?
Dan Blanchard: I'm sure we are all hopeful for the 2020 Alaska season, but are looking at things realistically and assessing them daily. The coalition members are not currently operating on coordinated departures, but each will gauge their departure viability individually.
UnCruise Adventures is currently scheduling to resume operations mid-July in line with current state and governmental mandates. This continues to be reviewed daily, and we will continue to update our guests with changes. Alaska is one of our most popular itineraries during the summer months to capture the pristine beauty of remote places and wildlife. We look forward to being out there again.
QuirkyCruise: What protocols will be in place?
Dan Blanchard: Many onboard protocols involving sanitation, cleaning, food service and taking temperatures will be implemented for all guests and crew. In addition, PPE gear for certain activities such as boarding kayaks and skiffs, will be added to ensure safety.
QuirkyCruise: When cruise operations resume and booked passengers are allowed to enter the US and other countries (for instance, Mexico, Latin America/Ecuador) to board your vessels, how will you know if they have been vetted for communicable diseases? What would the hypothetical procedure be?
Dan Blanchard: This is a more multifaceted question and answer than it seems on the surface and one we are vetting with our partners in each of our destinations. This may in part be determined by local legislation and protocols for foreign passengers. We are looking at availability of rapid testing prior to boarding.
QuirkyCruise: What information do you think will be needed before they board at certain ports?
Dan Blanchard: This again will be determined more locally in addition to our advanced priority measures internally and across our fleet.
QuirkyCruise: Obviously, you have had to deal with passengers who become ill aboard your vessels for a whole host of reasons, but will you need to do anything different for potential COVID-19 incidences?
Dan Blanchard: We have protocols in place for illness and emergencies and will continue to look at rapid testing, and what will continue to evolve with pre-vaccine and post-vaccine modifications.
UnCruise Adventures has a talented team of captains, crew members and onboard EMTs, along with a highly experienced executive and operations team to support potential challenges. And in contrast to other adventure operators, we sail in the wilderness with no exposure to outsiders during most voyages themselves. [QC Note: Most sailings are round-trip from Juneau or between Juneau and Sitka, where there of course are other people.]
QuirkyCruise: Do you want to have some testing kits aboard that your trained first-aid crewmember can use if some symptoms are manifested?
Dan Blanchard: We are looking at all options for availability of approved testing for our guests and crew and have had recent discussions with Alaska's representatives on rapid COVID-19 testing priority for U.S.-flagged small boat operators.
QuirkyCruise: If the result is positive, what will be your action if the vessel is in Glacier Bay or Mexico's Sea of Cortes?
Dan Blanchard: These would be in line with our emergency protocols already in place including emergency evacuation if needed. We have isolation cabins set aside, and a guest or crew would be isolated in this situation. Anyone running a temperature, for any reason, would be isolated and if deemed a concern would be tested. Evacuation depends on the level of severity.
Of course, guests will be expected to be traveling in good health and will be asked to comply with our pre-embarkation procedures and onboard sanitization and safety measures.
QuirkyCruise: If it's the common flu, or specifically COVID-19, what steps will be taken on board that vessel?
Dan Blanchard: We've always taken health and safety onboard all of our vessels seriously. As with the common flu or any infectious disease, we have isolation protocols for anyone who shows signs of possibly having an illness. This will be heightened for COVID-19.
Additionally, we sail with sufficient PPE gear to accommodate all guests and crewmembers if this situation arises. We will introduce additional advanced sanitization, new physical distancing guidelines and a thorough 360-degree cleaning approach to provide our guests with a comfortable experience every step of the way.
QuirkyCruise: Let's say the ill passenger upon reaching the hospital is tested positive for a communicable disease, do you (HQ and the ship) automatically get a report?
Dan Blanchard: We are in constant contact with our Seattle HQ regarding any information around a guest's needs from our vessels. Communication and decision making are immediately coordinated across teams. We have daily vessel reports as a common practice along with emergency and contingency protocols.  
QuirkyCruise: Will you add any new information on your website for passengers who may have medical questions before they decide to book or not?
Dan Blanchard: This information will be updated to our website as new information arises and will address the top FAQ's. We already spend a decent amount of time working with guests prior to any departure to learn about their trip motivation, endurance/agility/energy levels, and needs of each experience seeker individually.
Additional measures will include required information and questionnaires on personal health, and we are continually looking at approved testing availability to include in our protocols.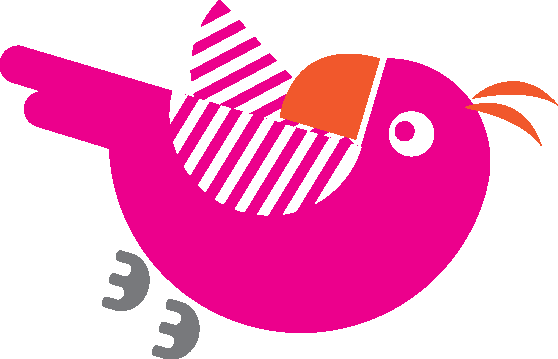 More about Captain Dan Blanchard from UnCruise.com
"We've all heard a tall tale or two, but when it comes to Captain Dan Blanchard — well, he's the real thing. Growing up in Washington State, he has always been around boats. Even as a kid, Dan worked restoring the family's wooden tug. And the reward of all that hard work paid off in a big way — he has spent a lifetime exploring winding waterways, beachcombing, skin diving, and sailing the world in search of incredible wildlife and cultural encounters.
Dan is a natural storyteller (2012 winner of Seattle's annual "Stories of the Sea" contest), and who better to tell stories than an enthusiastic skier, cyclist, hiker, sailor, and world-explorer of off-the-chart places? One who fell in love with nature and the wilds of Alaska and beyond. In 2013, he was adopted into a native Alaskan Tlingit tribe, whom we still visit on UnCruise itineraries to this day.
Dan's unassailable career began early. He was a Sea Scout, earned honors as Regional and National Boatswain when he was 16, and received his Master's Ships License at 18. He owned Blanchard Marine; captained sightseeing vessels at Glacier Bay Lodge in Alaska; and grew through the ranks from captain to director of marine operations to VP of operations at Cruise West.
In 1999, he joined American Safari Cruises. Dan acquired the company in 2008 and as CEO, launched InnerSea Discoveries, now known as UnCruise Adventures with a new style of small-boat expeditions specializing in active adventures on the water. He's living the dream and wouldn't have it any other way. As a lifetime mariner, it can't get much sweeter for Dan with both of his kids working in the business beside him — it's safe to say it's in their genes too."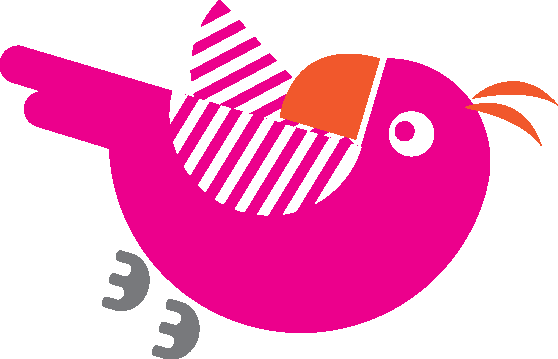 Don't miss great articles, reviews, news & tips about small-ship cruising, SUBSCRIBE to QuirkyCruise.com for updates and special offers!  
© This article is protected by copyright, no part may be reproduced by any process without written permission from the author. All Rights Reserved. QuirkyCruise.com.