Expedition Cruise Expert Steve Wellmeier — Part 2
Quirky's Ted Scull continues his Q&A with polar expedition expert Steve Wellmeier, managing director for Poseidon Expeditions.
QuirkyCruise: Any personal relationships enter the picture, and, if so, how did they change your life?
Steve W: I was still single when I moved to New York City in 1988 at the age of 36. Worked for TravLtips, got passionate about cycling and long weekend rides up to Nyack or Cold Spring, French classes at the Alliance Francaise and hanging out with friends.
In the early '90s, I met Anne Bergeron, who was dating one of my cycling buddies and she, in fact, was one of the usual weekend cyclists. We started dating and got married in 1995. As you know, she was, like you, a graduate of Trinity College.
We remained in New York for a couple of years, and then I received a call from Paul Duynhouwer to rejoin him in St. Louis at INTRAV and Clipper, which by that time had merged into one company and became a publicly-traded firm. Anne was happy to escape from New York at the time, so we headed west.
As VP of Marketing, my first task was to bring together two rather disparate marketing cultures into one cohesive unit. Everything was done in-house: copywriting – now called "content creation" – graphics, purchasing, database manipulation, etc. Millions of direct mail brochures were sent to past travelers, prospects, travel agents, etc. Some people complain about direct mail, but it worked!
We stayed in St. Louis until 2000, when INTRAV was sold to Kuoni UK and we moved back to New York. Anne received a fantastic offer from the Guggenheim Museum, and I was happy to return as well, as we both had many friends.
I didn't have a job lined up, but the travel industry was still relatively strong and I was able to line up some freelance consulting work, including with Far & Wide, which was a new "roll-up" that had purchased more than a dozen existing tour operations.
 RELATED: Read Part of 1 a QuirkyCruise Q&A with Expedition Cruise Expert Steve Wellmeier. 
QuirkyCruise: What then?
Steve W: The management team of Far & Wide were meeting on the morning of September 11, 2001 in Miami, and I was on the agenda as a possible marketing hire. Needless to say, the management team never got to my name that day. Just as well, as Far & Wide floundered just a few years later.
Anne's job was secure, but I needed something to do and there wasn't going to be anyone looking for a travel marketing guy for a while. So, I remember talking with you a few days after 9/11 and asking about your friend Marianne Ann's role with FEMA, and if the agency might be looking for some temporary assistance with the World Trade Center Recovery Effort.
So, you connected me with her and I was taken on as a "local hire" in the public affairs group. We worked for several months in the cruise ship terminals on the Hudson River before moving to the old post office and then, finally, the Federal Building.
Initially, I was one of nearly 100 public affairs specialists actively working on the FEMA recovery effort, but by the time we moved to the Federal Building, probably late 2002 or early 2003, I was one of just a handful still working in public affairs. Shortly thereafter, I transferred to the Empire State Development Corporation, where I was a program manager for a grant program that distributed federal money to businesses that committed to staying in their premises south of Canal Street.
Well, my time at FEMA was an amazing experience, but that's another whole story that would take some time to relay…
QuirkyCruise: Describe Elegant Cruises.
Steve W: In 2004, I heard that a small, family-owned cruise operator out in Port Washington was looking for some help with sales and marketing of their new Andrea, a vessel that was converted for expedition-style cruising from its original incarnation as Hurtigruten's Harald Jarl.
She had been nicely outfitted, and joined Elegant's other ship, the 60-passenger Monet, which operated week-long cruises in the Adriatic from Venice. The Monet was a successful, popular little ship that helped to establish the company.
I had some experience with polar expedition cruising, as I was brought back to Clipper just as they were purchasing and converting the Clipper Adventurer (now the Ocean Adventurer for Quark) in 1997. She had been the Russian research vessel Alla Tarasova. So, I was able to parlay some of that into helping Elegant market the Andrea.
The company was not without its challenges, as the renovation costs considerably surpassed the estimates, and getting on top of those initial capital costs was something the company had difficulties with. It all caught up with Elegant when the recession hit in 2009 and the company went out of business soon thereafter. But, the ship operated six successful seasons in Antarctica.
But, by that time (2008) I had been hired as the new executive director of IAATO, the International Association of Antarctic Tour Operators. Again, my polar experience paid off, although much of IAATO's work related to developing best field practices, marine advice, assessment of the members' field staffs, lobbying at Antarctic Treaty Consultative Meetings and so on.
I brought some organization and financial management to the association and learned a lot about the various member operations: traditional expedition operators like Lindblad, Quark, A&K as well as cruise-only operators (Holland America, Princess) and a number of yacht operators.
I held the position until 2013, when my wife decided to take a job in Dallas with the Dallas Art Museum. So, I resigned!
QuirkyCruise: What is IAATO, its importance and your job there and challenges?
Steve W: As the Antarctic segment of the cruise industry has grown, so has the importance of IAATO. It is a member organization that includes all of the Antarctic tour operators, both ship-based and land-based (yes, there are a few of these).
IAATO manages a vital database called the Ship Scheduler, which allows for a reasonable distribution of ships vis-à-vis landing sites on a daily basis. In other words, it provides a mechanism by which the expedition ships are not all trying to be at the same place at the same time, providing a more wilderness experience for the guests.
IAATO also keeps extremely accurate statistics on visitation — numbers, nationalities, which landing sites are visited, activities, etc. — and this data is invaluable in its efforts to lobby effectively within the Antarctic Treaty System, an international treaty-based organization that is responsible for tourism management.
Further, IAATO also regularly publishes best practices for expedition ships, expedition leaders and guides, and guidelines for specific landing sites. All of this is designed to insure there is a minimal or even non-existent footprint from tourism in Antarctica.
Until recently, the challenges for IAATO were related to growth, with many more expedition ships expected to get into the marketplace in the next few years. The consequence of this, naturally, is more "boots on the ground" and the associated questions as to whether the increased visitors can continue to be managed in a way that results in no discernable impact — as has been the case historically with IAATO-managed tourism. IAATO has studied this issue extensively and planned accordingly, with multiple meetings, action plans and operational tactics, all designed to better manage the potential growth.
Of course, this has all now been put on the shelf with the advent and continuing saga of COVID-19. Currently, IAATO has marshalled a COVID-19 Task Force to study all of the ramifications of this issue as to how it might affect Antarctic tourism during the upcoming 2020-21 season; look for more on this as we move into the summer months.
Currently, I serve as the chair of the IAATO Finance Committee and the chair of the Bylaws Committee.
QuirkyCruise: What reactions did you have when you first arrived in Antarctica?
Steve W: Why, the absolute majesty of the place! I had the same feeling decades ago when I first drove into the Rocky Mountains. This was a similar breathtaking experience, but on a ship, with water lapping at the edges of the mountains.
The "midnight sun" makes it all the more enticing; you become mesmerized standing on the deck as you approach a strait or an inlet or island off the coast and realize the mountains are 60 miles away. A dark smudge on the snow becomes a penguin colony as you come closer and then you see the non-stop activity of the penguins marching up and down the hills, building their nests, fighting with each other and so forth. Other-worldly.
RELATED: A Comparison of Antarctic vs Arctic Expeditions.  by Ted Scull.
QuirkyCruise: Do you think there are too many ships landing passengers in Antarctica or are they well spread out?
Steve W: I think I've addressed this earlier in talking about the IAATO Ship Scheduler. This database has now been in place about 15 years, and it works wonderfully well. IAATO is now working on a next-generation Ship Scheduler, which will work in real-time and which should have additional built-in features that will help ensure that landing sites that have traditionally been popular don't become "overly" popular.
In other words, it will continue to do what it is supposed to do — spread out the ships and their guests to ensure that tourism has a very limited or even non-existent impact on the natural environment.
From a marketing perspective, of course, an increased number of ships creates more competition and more choice for the consumer. It draws more attention to the destination which — as a seller of travel experiences — is a good thing, as long as it can properly be managed on the ground.
QuirkyCruise: Many of the first ships to make expedition cruises tended to be built for other cruise markets, and others for entirely different purposes such as research, ice breaking, even spying. What do you think of them today vs all the new purpose-built expedition ships, and some of them super luxurious? Is a segment of expedition cruising getting too fancy and maybe losing the plot?
Steve W:  This is an interesting question, and the answer is complicated. Initially, there were a few purpose-built ships — Lindblad Explorer, World Discoverer, Frontier Spirit — that were enough for the relatively limited market and demand. As the market picked up in the late '80s and early '90s, helped along by a pretty good economy overall, tour operators where hankering to get into the business. So, with the fall of the Soviet Union, there was suddenly an inventory of usable ice-class tonnage that could be fitted out for polar tourism.
RELATED: An Antarctica Expedition on a Russian Research Vessel.  by Judi Cohen.
Other ships, too, were drawn into the market, many with lesser ice class capability, but still with the basic requirements to offer limited polar cruises to the Antarctic Peninsula, South Georgia, etc.
What changed things considerably were two events: the sinking of the Explorer in November 2007 and the recession and stock market crash that happened shortly thereafter. The sinking chased a lot of ships out of the market for various reasons, mostly having to do with new requirements that no heavy or intermediate fuel oil be burned in Antarctic waters; no open lifeboats; and a few other issues that got a lot of publicity and push back from Antarctic Treaty Parties.
The recession probably had a bigger impact, because suddenly money was very tight. A few companies went out of business, and no one wanted to invest in a ship for which no one was yet certain what the IMO requirements would be (as per the Polar Code, which was being revised during this time).
RELATED: Deciphering the Polar Code with expert Atle Ellefsen of the DNV. 
The only company that continued to build ships was Ponant. As the recession started to lift, the market improved, and new ships were announced. Let's face it: there was a stretch of 5-7 years when no ships were being built and the Russian fleet was getting older and older, less desirable by the younger generation that wanted better accommodations, and weren't likely to comply with the new Polar Code anyway.
The other factor was that traditional cruise and riverboat operators —Crystal, Seabourn, Silversea, Scenic, Viking — made a business decision that they didn't want to NOT be in the game, losing their good, loyal customers to expedition operators like Lindblad, Quark, A&K and others. So, they all started making investments into the market as well.
Is the market getting too fancy? Well, some customers want that, especially if they are used to the level of service and treatment they get from Silversea, Seabourn, Scenic, Crystal, etc. Nothing wrong with being comfortable. But I have a hunch that that segment of the market may not hold up with the prices that they want.
There will continue to be demand in the middle ground, for good ice-class ships of a good size (less than 200) that are comfortable, fit and up-to-date, but not necessarily putting all of their resources into luxury features. Not everyone wants or needs it.
PS from TWS: …  or wants to pay for it or can't pay for it.
RELATED: An Antarctica Expedition with Ponant & Abercrombie and Kent.  by John Roberts.
QuirkyCruise: Tell us about your current job, and how did it come about?
Steve W:  After leaving my position with IAATO in 2013, I started Navilogue, a consultancy to assist ship operators, particularly expedition ship operators, with market issues. This evolved into more and more time spent on my Poseidon Expeditions account, helping them apply for Operator status with IAATO, press releases, marketing strategies and other communications issues.
Once the company chartered the Sea Spirit in the spring of 2015, they wanted a larger US presence and I offered to open and manage a US office for Poseidon. It all worked out, and our sales growth has been steady since Day 1.
So, currently I manage the US office, Poseidon Expeditions USA. We essentially serve as a sales and reservations office for US travel partners and direct customers. I also get involved in a bit of marketing, public relations and other communications issues for the company.
QuirkyCruise: What are some of the best and/or most unusual itineraries?
Steve W: There are two that really stand out — our trip to the North Pole aboard the nuclear-powered 50 Years of Victory, and our Franz Josef Land expedition cruise aboard the Sea Spirit.
Anyone can go to Franz Josef Land, but we have the unique ability to go there directly from Longyearbyen, which saves about two days of sea cruising overall. None of our competitors offer this advantage, although more and more of them have announced trips to Franz Josef Land in the past couple of years.
QuirkyCruise: You had a terrifying encounter during a business trip to South Africa?
Steve W: Yes, this happened in late April 2019, while I was just getting ready to attend the IAATO Annual Meeting, in downtown Cape Town. I was staying at a different hotel from the conference hotel, just a block away, and after some preliminary meetings I ran back to my hotel to drop off my laptop, change clothes, etc. before coming back to the preliminary icebreaker or cocktail party.
The street wasn't particularly empty or particularly dark — it was about 6:30 pm — but a guy walking in the opposite direction on the sidewalk suddenly veered toward me and attacked me with a knife. It was very quick and I didn't know what hit me, but thought it was a blunt object at first. It struck me on the left side of my face, halfway between my ear and eye. I saw stars, but didn't fall down, and I think he was probably counting on this; a robbery attempt. I yelled at him, and I think this threw him off his game, so he took off.
I was lucky to be just 40 yards or so from the front door of the conference hotel, so I managed to walk quickly over there. The guys at the front door, the bellmen, van drivers, security guards, etc., were certainly surprised and didn't quite know what to do. I kept repeating to go get some of my friends at the cocktail party on the 18th floor, and to call an ambulance. Not sure that registered!
But a young American backpacker happened to be at the right place at the right time, and with his nurse's training, was able to get me to sit down on the pavement and get the bleeding stopped. The ambulance never did show up, so some of my IAATO colleagues commandeered a hotel shuttle van and I was taken to Christiaan Barnard Hospital emergency room, which was fortunately close by.
As it turns out, the knife not only fractured my cheekbone, nicked my esophagus and fractured my topmost vertebrae, it also nicked my carotid artery and created an aneurysm. This was the big problem, and I had emergency surgery the next morning at the University of Cape Town Private Academic Hospital. I had a couple of miracle surgeons who fished a couple of stents up through the artery in my groin, and I recovered in ICU for a few days.
Some facial nerve damage has continued, but that's diminished over time. While I got out of the hospital in about a week's time, I had to stay another week before the physicians would allow me to fly home. I must add that I could never have gone through this without my wife Anne and her brother-in-law Butch flying over to tend to me and mind my recovery. They were both fantastic.
It's helped to talk about this with practically anyone willing to listen, and I haven't had any lingering nightmares or mental trauma. I was very lucky and had a great support network throughout.
Lessons learned: don't walk alone on Cape Town streets; the more in your group the better, or take a hotel shuttle or taxi. Second lesson: make sure you have adequate emergency medical, evacuation and repatriation insurance — this paid for nearly all of my wife's expenses, including business class airfare and all her hotel and meal costs, as well as mine.
QuirkyCruise: Thank you for sharing you story with our QuirkyCruise readers. You have had an amazing full working life and most of it associated with small ships.
Steve W: Thanks for this opportunity to talk about myself and my very enjoyable career in the small and expeditionary segment of the cruise industry. I feel very privileged to deal in a market that caters to people's travel dreams and discretionary spending interests.
 RELATED: Read Part of 1 a QuirkyCruise Q&A with Steve Wellmeier.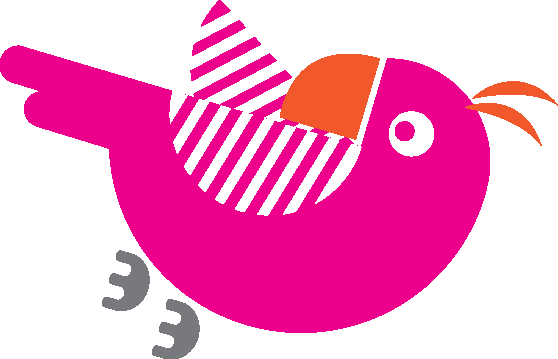 Don't miss great articles, reviews, news & tips about small-ship cruising, SUBSCRIBE to QuirkyCruise.com for updates and special offers!  
© This article is protected by copyright, no part may be reproduced by any process without written permission from the author. All Rights Reserved. QuirkyCruise.com.