Packing Tips: Some like it Hard
By Elise Lentz.
Hard-sided luggage that is.
Being travel directors, the #1 question we get asked all the time is, "What is your favorite destination?"
The #2 question is, "What packing advice do you have?"
During one of our cruises, a guest mentioned that we should do a lecture on travel packing tips. So we did.
During a sea day, we hosted an impromptu lecture aptly titled Travel Tips 101 — Lessons Learned from a Life on the Road.
Our props were easy. We just loaded the contents of our cabin into our suitcases, rolled them into the lounge and started to talk about the items we use. As it turned out, this lecture packed the room.
The guests took notes, snapped pictures of our "junk" and mobbed us with comments and suggestions following the talk. Now I know how a celebrity must feel. (OK – maybe not.)
This article is the first of a series that will offer a few suggestions for you to consider the next time you pack to head out. With that said, there is no right or wrong way to pack (or travel). That's what makes travel so great. The entire process of the journey allows you the freedom to experience the adventure the way you want.
Back to my title…
Some Like it Hard
I have to admit, at first it started out soft. Our very first contracts on cruise ships saw us embark with four soft-sided rolling duffel bags. We knew crew quarters were compact and stowing four large suitcases would be a challenge. We figured we could find some area to shove four collapsible duffels and still manage room to sleep.
For a while, these soft-side bags worked for us. Then we were exposed to numerous horror stories and what follows is just a sampling… These incidents happened both personally and vicariously through other guests. The olive oil incident was followed by the Venice Canal drenching, and after numerous other tragic sagas, the coup de grâce was the red wine tasting.
Enjoy!
The Olive Oil Incident
Many people tell me that they purchase a new clothing item for their trip. I can envision the scenario. You carefully pack your new frock, full of anticipation that when you get to your destination you will "strut your stuff' in your new outfit. And then it happens.
Your luggage comes off the plane and as it rides carefree along the baggage carousel, you notice a strange discoloration on your bag. You think to yourself, "I didn't know it was raining outside." And then, as you retrieve your bag from the belt, your nose catches a whiff of the sweet smell of garlic and spice. One of your fellow passengers on that flight was bringing home a souvenir bottle of infused olive oil, from that adorable little hillside village.
As fate would have it, the baggage handlers, ever so gently, placed that leaking bag next to yours. The contents of their cold-pressed treasure oozed its oily goodness through your bag infusing its stench all over your new outfit.
Quiz time. 10 points for the correct answer — Was this bag: (A) Soft-sided or (B) Hard-sided?
The Venice Canal Drenching
Even if you have never been to Venice, you may still know that it is referred to as the "City of Canals."
The canals are the highways of the city and used to transport everything, from food, supplies, garbage, and the mail, to the sick, the dead and yes…luggage.
Guests on a group tour were leaving a Venetian hotel to embark on a cruise ship. The group's luggage was being transported to the ship via a delivery barge. The bags were precariously perched on top of one another forming an unstable mountain of luggage. Can you see where this story is going???
A "rouge wave" caused the barge to bounce, sending a shockwave through Mount Luggage, thus propelling one of the bags off the barge and into the canal. Said bag was fished out of the canal and returned to the barge — but the contents inside were soaked and left with the lingering scent of "Acqua di Canal."
Quiz time. 10 points for the correct answer — Was this bag: (A) Soft-sided or (B) Hard-sided?
The Red Wine Tasting
Following one of our Mediterranean assignments, we were anxious to return home and sleep. We spotted one of our suitcases on the baggage carousel that happened to be riding behind a bag with a steady stream of dark liquid leaking from it. Hmmm …  Merlot, Shiraz, Cabernet?
Since the flight was coming from Rome, Chianti seemed more like the logical answer. Oblivious to the liquid flowing from his bag, the owner pulls it off the belt and proceeds to leave a beautiful garnet trail across the floor as he exits the airport. Recovering our bag, there was enough evidence on the outside to confirm it was indeed Chianti.
Quiz time. Bonus question: 20 points for the correct answer — Was our bag:  (A) Soft-sided or (B) Hard-sided?
What's Your Luggage Horror Story?
We were recently reminded of this story when we ran into one of our recent IGA (International Guide Academy) students working in Alaska. She confessed to us, that because of these stories, she purchased hard-sided luggage for her assignments. Then she laughed, as she recanted personally witnessing her own "Red Wine Tasting" at the airport.
In the deep recesses of your travel memories, you probably have your own luggage horror story (and we'd love to hear them, share below!). And if not — consider yourself lucky.
But remember, just like every good horror movie (cue spooky music), eventually, your luck may run out.
Come back for future postings where we will share with you what we look for when purchasing luggage and travel accessories we have fallen in love with.  We will also include tips on increasing your odds of getting your luggage returned to you when the airlines decide to send it on an itinerary that is different than yours!
____________________
Elise & Tim Lentz have worked on ships big and small as cruise directors, shore excursion managers, tour directors and event managers for more than 15 years. The married globetrotters are based in Florida when they're not aboard ships, mostly small ones these days, running the small ship division for a US-based tour operator and now for their own company Global Tour Management. Depending on specific assignment(s), they may be on the high seas for a few weeks to a month or more at a time. Their life has been anything but boring and each day offers a new adventure.  
Below, read more of Elise's fun and quirky take of a life working at sea!
Read Elise & Tim Behind the Scenes at Sea — Hitting the Road  (Part 1)
Read Elise & Tim Behind the Scenes at Sea — The Voyage Begins (Part 2)
Read Elise & Tim Behind the Scenes at Sea — Sleeping Around (Part 3)
Read Elise & Tim Behind the Scenes at Sea — Shook Me All Night Long (Part 4)
Read Elise & Tim Behind the Scenes at Sea — Say Cheese (Part 5)
Read Elise & Tim Behind the Scenes at Sea — Good Cruises Gone Bad (Part 6)
Read Elise & Tim Behind the Scenes at Sea — Whatever the Client Wants (Part 7)
Read Elise & Tim Behind the Scenes at Sea — Crazy Cruise Charters (Part 8)
Read Elise & Tim Behind the Scenes at Sea — Yoko Ono Encounter (Part 9)
Read Elise & Tim Behind the Scenes at Sea — Losing a Friend at Sea (Part 10)
Read Elise & Tim Behind the Scenes at Sea — Surreal Tour Guide Spiels (Part 11)
Read Elise & Tim Behind the Scenes at Sea — The Effects of Too Much Mango (Part 12)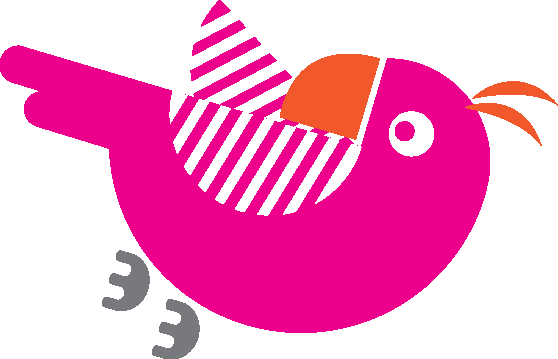 Don't miss a post, subscribe to QuirkyCruise.com for monthly updates!  
© This article is protected by copyright, no part may be reproduced by any process without written permission from the author. All Rights Reserved. QuirkyCruise.com.