Hawaii Cruise Expedition
By John Roberts.
Hawaii is a destination that invites and instills a spirt of playfulness, wonder and awe. And I'm convinced that a small-ship expedition is one of the best ways to experience this tropical paradise.
So this is how I spent my summer vacation. Sailing in Hawai'i with UnCruise Adventures. Carefree, barefoot, bare-chested and bold.
This voyage was especially reinvigorating, full of opportunities to cut loose.
We spent our days playing in the water without a care in the world as the 36-passenger Safari Explorer moved from island to island during the weeklong cruise — transporting us to a new place each day to play in our vibrant giant aquarium with sea turtles, reef sharks, octopuses and colorful fish.
For a person who loves the water and outdoors, there is no better place than Hawai'i.
It has ideal weather throughout the year and offers an infinite number of activities to please foodies, nature lovers, sporty types, and history and culture enthusiasts.
UnCruise Adventures blends all of these passions in its jam-packed itinerary, sailing from Molokai and visiting the Big Island (Hawaii), Maui and Lanai.
SUBSCRIBE to QuirkyCruise.com for small-ship cruise updates & special offers.
Hawaii Cruise: The Staff
"I feel that the staff was amazing," said Sharon Navre, who is from New York and was sailing on her first UnCruise voyage with husband Jeff to celebrate their 35th anniversary.
"We were kept busy, and we like that side of things. We are impressed with how they can take care of everybody, including dietary needs. I would definitely do an UnCruise again."
The expedition line has been in Hawai'i for more than a decade, and during this time, UnCruise has developed special relationships with members of the island communities. This gives travelers an opportunity to immerse themselves in an experience more representative of authentic "Old Hawai'i" than they would find elsewhere.
Hawaii Cruise: Connected to the Past
Since 2019, UnCruise now sails all year in Hawai'i, offering weeklong one-way expeditions between Molokai and the Big Island (Hawai'i). UnCruise decided it made a lot of sense to keep Safari Explorer running in Hawai'i all year to maximize the number of trips it could offer to this beloved destination.
We joined Safari Explorer for one of the last voyages of the summer — the end of UnCruise's first season cruising Hawai'i during the summer months (the ship used to spend summers in Alaska).
Though summer is outside of whale-watching season (which is September until June), there is still plenty to do and see.
Hawaii Cruise: Molokai
Our cruise started and ended in Molokai, an island the big ships can't get to. In fact, UnCruise Adventures is the lone cruise line making regularly scheduled visits to Molokai.
This island is just 38 miles long and 10 miles wide, and is the place most connected to Hawai'i's ancient roots. A large proportion of the 7,000-plus residents are of native ancestry who proudly live a simple and rural lifestyle aiming to preserve their culture and history.
At the eastern tip of Molokai is the Halawa Valley, a lush place home to the island chain's oldest continuously inhabited spot; the first Polynesian people arrived from the Marquesas, Tahitian and other neighboring islands around 650 AD. More than 1,300 years later, you can meet with Anakala Pilipo Soltario and his family who welcome visitors to their land and home.
Hawaii Cruise: Family Heritage
Anakala (or Uncle) Pilipo is the last resident of the valley who was born there, and when we arrive, we are greeted by him, his son Greg and two teenaged grandsons. The two teens lead a short hike around the property and up to the home.
Each member of the family wears a red kihei, a cape-like cloth that is knotted at the shoulder and draped around the torso. Uncle Pilipo and Greg then have us gather in a small grassy area to show us the traditional "welcome ceremony," demonstrating how visitors from one village would seek permission to enter another village, perhaps to discuss trade.
Greg stands at the head of our group and blows into a conch (pu), awaiting a return call from his father. We may approach only when Uncle Pilipo returns the sound on the pu.
We then all line up for a "Hawai'ian handshake," the traditional greeting called honi. This intimate custom requires the participants to press together their foreheads and noses while looking into each other's eyes and inhaling deeply, sharing a breath.
The entire group did it with all of our hosts and one another before moving to a set of picnic tables to hear Greg and Anakala Pilipo speak passionately about the customs and culture they are seeking to preserve. When Hawai'i became a U.S. state in 1959, the process of "Westernization" — which had begun decades earlier after the U.S. annexed the islands — became accelerated.
During this culture talk, we learn the traditional term for a Hawai'ian feast is pa'ina and not luau, which is actually a leaf of the sacred taro plant. Greg gathers a large board and a set of stone tools he uses to pound fresh poi from taro roots. These are family implements that have lasted six generations and are meticulously cared for. He pounds the poi and tells us how the food is a staple of the native Hawai'ian diet. He mixes a bit of salted fish into the sticky lump of poi, and we all eagerly grab a serving from the mound, many getting seconds as the fresh delicacy is passed around on a large taro leaf.
Hawaii Cruise: Natural Disasters
Anakala Pilipo recounts the days of his youth and the small schoolhouse he attended that once sat on the property — a cornerstone still visible under a tall palm tree. There were thousands of residents in Halawa Valley up until the late 1950s. A massive tsunami flooded the valley in 1946, when Anakala Solatorio was six years old. He recalls seeing a wall of water approaching as his family joined villagers retreating higher into the hills to avoid devastating flooding that killed more 100 people.
After another tsunami in 1957 wiped out the taro fields, most residents left the valley, leaving few remaining families.
Greg gives the culture talks and also leads hikes to a majestic waterfall for visitors (heavy rains left the trails unsafe for hiking during our time in the valley). He says preserving this lifestyle is his passion. The role his father had long held has been passed to him.
"Our culture is sacred, not secret," Greg says. "When we don't share our culture, will be the moment our culture dies."
Whether you start or end your trip at Molokai, you should consider spending an extra day or two there to further explore places like the Kalaupapa National Historical Park, a former leper colony — or just relax in the soothing serenity.
The lone resort on the island is Hotel Molokai, a lovely spot right on the waterfront.
This also serves as the hospitality site for UnCruise Adventures' passengers beginning or ending their voyages in Molokai.
Below is a video tour of Hotel Molokai.
Hawaii Cruise: Quirky Ship Built for Island Adventures
Safari Explorer is a rugged yacht that carries up to 36 passengers in 18 staterooms spread over the ship's three decks. There are two Commodore Suites and three Admiral cabins that offer between 200 and 275 square feet as well as amenities like a bathtub and hot tubs. So, you get a bit more space than the other accommodations, which all feature simple layouts, small marine-style bathrooms (with the toilet and shower in the same little space), comfy beds, and TVs with DVD players (DVD library in the lounge).
We stayed in a standard cabin, and our room was a tight fit for couples. The layout meant we had to take turns getting into the bed, which is fit into a tight corner area. There is no wi-fi or cable TV. But for this trip, you only really need a place to store your clothes and lay your head in comfort at night, and the cabins fit the bill just fine.
The captain welcomes passengers onto the open bridge to see how the navigation happens or to get a good look at the wildlife at play in the waters.
The top sun deck is a wide-open space that we used for a morning stretch and workout with a complement of free weights and yoga mats available. (Note: UnCruise did away with its wellness program, so no yoga or stretch classes led by staff.)
Safari Explorer's main lounge is the heartbeat of life onboard, with a bar area and adjacent dining room serving as the prime gathering spots for cold drinks, hearty meals, snacks and lively conversation.
Two expedition guides (Lauren and Sophy) conducted enrichment talks in this space, discussing marine life, with a focus on turtles, fish and reef systems. There is a small library and game room with a piano and guitar for any musically inclined passengers.
Hawaii Cruise: Food Department
While the ship offers an efficient way to travel around the islands in comfort, the special formula that makes the UnCruise Adventures experience in Hawai'i so memorable is the activities, crew and food.
For a ship with such a small kitchen, it is amazing the array of fantastic locally-sourced fresh food that we were treated to.
Everyone on the ship during our sailing frequently rotated to create new groups at the tables for six, enjoying plated meals for breakfast, lunch and dinner.
We loved that the portions were moderately sized, so there was very little waste. Many of the offerings were so tempting that we often ordered half portions of two selections (always one meat, one fish and one vegetarian).
Check out some of the specialties that the kitchen created:
Thai basil red snapper, chicken curry, Hungarian mushroom soup with paprika oil, Kona coffee-rubbed beef tenderloin, pork belly, corn fritters, seared scallops, marinated rack of lamb, ahi tuna, chickpea tarts and venison loco moco.
Desserts included meringue fruits pavlova (below), ginger lemongrass ice cream and a daily afternoon assortment of fresh-baked cookies.
(I drooled just typing that paragraph.)
Check out John's video tour of the ship below!
Hawaii Cruise: Four Islands & Endless Fun
Aside from Molokai, UnCruise Safari Explorer expeditions in Hawai'i feature stops at three other islands —  Maui, Lanai and the Big Island.
Colleen and I sailed with 18 other adventure-oriented travelers. Onboard was a foursome of friends from Seattle and a pair of best buds from San Fran, with all of these youngsters in their 30s or younger. There was a family of four from California with two college-age kids; couples from Virginia, New York and Florida; and a mom and daughter from Australia.
The group quickly grew tight over the course of the week as we jumped into our exploration.
After departing Molokai, the next morning offered the first of many water activities. We snorkeled in secluded Honolua Bay and spotted green sea turtles as well as an array of tropical fish. In summer, the activities are focused on getting into the water for Zodiac rides, paddling, swimming and snorkeling.
(In other parts of the year, these sailings will utilize more time for wonderful whale-watching outings.)
The sun was out every day, and the hot temps made the time in the water all the more inviting. So, we all took advantage.
Our expedition leader Lauren and expedition guide Sophy briefed us each night after dinner about the next day's plans.
An UnCruise Adventures itinerary lays out a rough schedule for where the ship will sail, but is always considered an outline and a plan from which we could deviate because of weather or special wildlife activity that the team learns about and is eager to have us experience.
In fact, we depart the Big Island a day early to avoid rough weather that would make it tougher to cross the Alenuihaha Channel and back to Maui.
During the week, we mix time on the ship with time ashore. We snorkel at a green sea turtle "cleaning station" off the coast of Maui (the Olowalu "turtle reef") and see the turtles as well as numerous white tip reef sharks, a mating pair of octopuses and harlequin shrimp.
Hawaii Cruise: Lanai
At anchor just off Lanai, we set out in kayaks at sunrise and get back in time for breakfast and a late-morning snorkel. After lunch, we got the chance to head ashore to explore historic Lanai City and take a hike to Sweetheart Rock.
Lanai is home to just 3,000 people, one of the pristine and isolated places that you visit on this expedition — far away from the crowds, making the overall experience that much more blissful as you can enjoy the natural beauty in its raw form.
Sailing from Lanai, we encounter dolphins eager to swim on the bow of the Safari Explorer. Multiple pods join through the rest of the afternoon as we make our way toward Kona on the Big Island.
I'm pretty sure that we saw dolphins nearly every day.
Kona is a bigger city, bustling with tourists and resorts along its pretty beaches. Colleen and I go for a run, managing just a couple miles in the heat before we settle on a gentle stroll back to town, taking some pics along the way. We have a set time to join fellow cruisers Chris, Kevin and Garad to try our hands at paddling the traditional wooden canoe, called a wa'a.
We have fun paddling in sync around the coastal waters and into the lagoon off Kona, taking some time to rest our arms and jump into the warm waters for a swim as well. The wa'a is an important boat in Hawai'ian culture. Long ago, these single- and double-hulled canoes with an outrigger were the sole means of transport around the islands. They are carved by hand from a tree, and the process of building one is quite sacred.
Today, Hawai'ians young and old use them for exercise and recreation and for racing competitions.
Our time at the Big Island included a diverse array of activities, indeed. That evening we went for a night snorkel in the hopes of seeing giant manta rays. We came up empty (frowny face) but were enthralled by the spooky illuminated waters filled with plankton and thousands of feeding fish. Some in our group even saw a rare Hawai'ian monk seal darting through the gauzy depths.
The next morning, we set out for a sunrise kayak along black lava cliff sides until we reached the "Blue Lagoon," an area where black crabs crawled on the lava formations and turtles enjoying the calm waters and quiet shoreline where they rest and mate.
Those who chose a skiff tour instead of kayaking were met by a curious pod of dolphins for an up-close interaction.
In the afternoon, it was more snorkeling and a skiff ride along the shore where we witnessed thrashing waves shoot through lava tubes in a stunning display of the ocean's force.
Hawaii Cruise: A Bit of Chop
With a storm approaching, Capt. Tyler Manning guided the ship back to Maui, navigating some fairly choppy waters. Colleen and I enjoy being rocked to sleep, while many other passengers were a bit worried about how they might handle rougher seas.
We all emerged the next morning, most of us looking quite chipper despite being tossed around a bit. Back in calm waters off the coast of Maui, we took advantage of the chance to snorkel, swim and jump into the water off the back marina and the second-deck platform, which offers an exhilarating 20-foot drop.
We were anchored off Lahaina Town, and most of us took the opportunity to go into town for some beach time and a refreshing shave ice.
Safari Explorer stayed at anchor well into the night, and the crew put on a wonderful top-deck cocktail hour and dance party. It was Day 6 of our cruise, and by now, we all were getting along like a big festive family.
Jessica, our bartender mixed cocktails. Jose, our hotel manager and the rest of the crew handed out cold beers, wines and tapas. And most of us danced around the deck while the beautiful sun set.
We didn't want the cruise to end. That always happens on these small ships, especially when you travel with people who love to stay active and share a passion for adventure.
Here's John's video recap of his UnCruise Adventures expedition in Hawai'i.
Alas, the last day brought as back to Molokai to explore more. That night, we had a farewell pa'ina feast and music and storytelling from a hula master at the Molokai Museum and Cultural Center. A duo played ukulele and guitar music while singing folkloric songs. A hula dancer swayed to the tunes. We dined on pulled pork, seafood and pickled veggies.
Our souls were filled with the true aloha spirit of Hawai'i.
For booking info, contact UnCruise Adventures.
The 7-night Hawaii cruises start at $5,200 per person and include all excursions and alcoholic drinks.
SPECIAL OFFER FROM UNCRUISE: In celebration of its first year of year-round Hawaii sailings, save $700 per couple on weeklong Hawaii cruises departing between March 7 – September 5, 2020.  Mention code 700HI20.
Enjoy John's video recap of his UnCruise Adventures expedition in Hawai'i.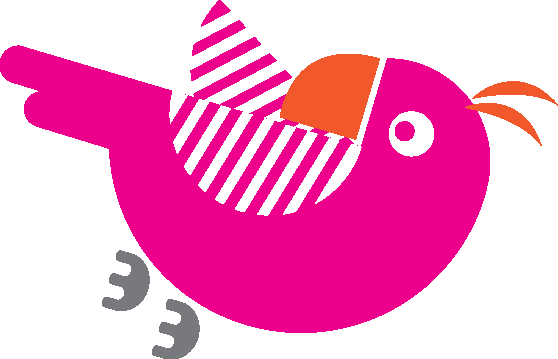 Don't miss great articles, reviews, news & tips about small-ship cruising, SUBSCRIBE to QuirkyCruise.com for updates and special offers! 
© This article is protected by copyright, no part may be reproduced by any process without written permission from the author. All Rights Reserved. QuirkyCruise.com.