Canary Islands and Morocco on Sea Cloud II
By Gene Sloan.
I am standing near the front of Sea Cloud II, along the teak-lined walkway that wraps around its bridge, watching a scene straight out of the 19th century.
Moving quickly to the captain's orders, nearly a dozen deck hands are scrambling up the ladder-like "shrouds" along the sailing ship's masts to unfurl its sails.
Ascending high into the rigging, they shimmy along the horizontal "yards" that cross the masts with the confidence of trapeze artists, undoing the ties, known as gaskets, that hold up the giant sheets of sailcloth. They then scurry back down to the deck below and begin heaving on the many thick ropes that are used to pull the sails into position.
Soon the massive Sea Cloud Cruises' vessel — four decks high and 384 feet long — catches the wind and surges forward. We are underway, sailing under the power of the wind alone.
Even for a seen-it-all traveler like me, the setting by hand of the many sails of Sea Cloud II — there are 23 in all — is an exhilarating sight. It's also a rare one. In the (small) world of large sailing ships that can be booked for multi-day cruises, there only are a handful of vessels where the sails still are set the old-fashioned way with crew climbing into the rigging. Most large sailing ships that offer multi-day trips, such as those operated by Windstar and Star Clippers, have automated sails.
Related: Star Clippers in Thailand.
This is where the allure of Sea Cloud II begins. It is an old-style tall ship that, above all, is about an authentic sailing experience. But its allure doesn't end there. As I saw recently on a nine-night voyage from Malaga, Spain, to Morocco and the Canary Islands, Sea Cloud II also is an elegant vessel with an intimate and upscale on-board experience.
For more great QuirkyCruise features delivered to your inbox, sign up for our monthly newsletter.
A THROWBACK TO A BYGONE ERA
Carrying just 94 passengers, Sea Cloud II is a three-masted barque of the sort that hasn't been common on the world's oceans for more than a century. Still, it's no relic of the grand age of sail. While it's modeled on classic sailing vessels of old, it was built just 18 years ago and features such modern comforts as spacious cabins with marble-lined bathrooms, an upscale restaurant and spa services.
One of just two ships in the Sea Cloud fleet, Sea Cloud II was designed to offer a taste of what crossing the world's oceans was like before the arrival of modern motor vessels without the hardships that were common for travelers of that era. Unveiled in 2001, it is a bigger, more modern sister to the 64-passenger Sea Cloud, a legendary sailing ship that dates to the 1930s and has operated as a cruise vessel since the 1980s.
Unlike Sea Cloud, which was created as a private yacht for Postum Cereals heiress Marjorie Merriweather Post (and was, at one time, the largest private yacht in the world), Sea Cloud II doesn't have a storied history. But among large sailing ships that can be booked for multi-day cruises, it still ranks among the loveliest.
THE EXPERIENCE OF BEING AT SEA
If you're the sort of cruiser who doesn't think a ship is complete without a smorgasbord of gee-whiz amusements on its top deck — you know, go-kart tracks, zip lines and the like — Sea Cloud II is definitely not the vessel for you. Its top deck, known as the Lido Deck, doesn't even have a pool or a hot tub.
In contrast to what you'll find on so many recently built cruise vessels, the experience on Sea Cloud II isn't about being amused at sea. It's about just being at sea.
The idea is to soak in a true sailing experience. The Lido Deck is sprinkled with those classic teak lounge chairs of the type that once were de rigueur on ocean liners, and the big deck-top activity is to lounge in one of them and gaze up at the billowing sails or out over the ocean. That or just drift off to sleep to the sway of the waves. During a succession of sea days as we traveled south and west along the coast of Morocco to the Canary Islands, I saw many passengers do just that.
Walking around Sea Cloud II's graciously curved teak deck, with its endless coils of rope and winches and other gear needed to operate a giant tall ship, you'll also find crew members only too happy to explain how it all works. You even can stop in the bridge to talk sailing with the officers of the watch. Sea Cloud II operates under an open-bridge policy in which visitors are almost always welcome.
One of the things that they'll explain to you is that, like most modern sailing vessels, Sea Cloud II has engines and a propeller for propulsion as well as sails. Under motor power alone, it can run at speeds of up to 12 knots. But it's tradition at the line to have Sea Cloud II operate under wind power alone whenever possible. With the sails up, it can do at least seven or eight knots.
ONE NOTABLE QUIRK 
For an American traveler, there is one small quirk to sailing on Sea Cloud II. Okay, maybe a big quirk. The vessel's operator, Sea Cloud Cruises, is a German company, and often a large percentage of the passengers on board are German.
The company markets internationally, and the on-board program, officially, is bi-lingual. Announcements are made in both German and English, and the crew easily switches between the two languages. But on sailings where only a few native English speakers are on board (as was the case with my voyage), an American can feel just a tad out of place.
CABINS AND PUBLIC AREAS    
Sea Cloud II's cabins are notably roomy for a sailing vessel, with all but three measuring more than 200 square feet. They also are relatively well-appointed with such modern amenities as televisions with built-in DVD players (a selection of movies on DVD are available at the front desk), miniature refrigerators stocked with sodas, and personal safes. On the downside, storage space is somewhat limited, at least in the smaller-size cabins.
There are 47 cabins in all, including two large Owner's Suites on the Lido Deck and 16 slightly smaller Junior Suites that fill most of the deck below, which is known as the Promenade Deck. All feature décor that draws its inspiration from the 1930s design of Sea Cloud, with classical motifs, wood paneling and, in suites, decorative fireplaces. Cabin bathrooms are heavy with marble and feature gold-plated fixtures.
As is typical with sailing vessels, none of the cabins have balconies. Twenty-seven cabins located on the lowest passenger deck (appropriately called the Cabin Deck) have either two or three portholes a piece looking out onto the ocean.
Cabins on the Lido and Promenade decks have bigger windows with ocean views. It should be noted, though, that these windows look out to the ocean across promenade or deck areas that can be accessed by other passengers. If you book one of these rooms, you may find yourself keeping your drapes closed much of the time for privacy.
Interior public areas on Sea Cloud II include a clubby lounge on the Lido Deck with brown leather chairs, an ornate ceiling and a decorative fireplace. Called, simply, the Lounge, it is the site of daily lectures and port talks as well as a venue for evening cocktails.
The Lido Deck also is home to a covered outdoor bar area that, on all but the worst weather days, is the much-preferred hub for pre-dinner drinks. Located at the back of the vessel, it has a flat canvas roof as well as canvas siding that can be folded down on colder or rainy days.
At the time of my sailing earlier this month, Sea Cloud II also had a cozy library at the front of its top deck with panoramic views. But it was a space in flux. A short overhaul this month will see it transformed into a new fitness center (replacing the current fitness center on the Cabin Deck).
While I'm a big fan of better fitness centers on ships, this is one change that I am sad to see. That said, the moving of the fitness center eventually will make way for an improved spa area on the ship.
The current spa situation is a bit convoluted, with a sauna that only can be accessed through the ship's treatment room. This means the sauna must close when treatments are scheduled.
ONE MAIN EATERY
As is typical for small vessels, there is just one eatery on Sea Cloud II, the 96-seat Restaurant. Located at the back of the ship on the Promenade Deck, the room offers open seating for breakfast, lunch and dinner with a mix of tables for two, four, six and eight.
Note there are just two tables for two. If you're a couple looking for privacy, you'll want to arrive promptly when the Restaurant opens to get one.
Breakfast and lunch in the Restaurant are mostly buffet style, albeit with high-end touches such as fresh berries at breakfast and hand-carved meats at lunch. At breakfast, in addition to such staples as scrambled eggs, sausage, bacon, cheeses, fruit, cereals and pastries along a buffet, there are made-to-order items such as pancakes, omelets, fried eggs and porridge available from servers. Lunch brings about a dozen hot and cold dishes plus a soup, a sweet dessert, fruit and a cheese selection.
Dinner in the Restaurant is a table-served affair with changing four-course menus. Each night brings a single starter, a single soup, a choice of three main courses, and a single dessert. The three main courses always include a vegetarian option as well as a fish dish and meat dish, and the cuisine generally is Continental. Often the side elements of the three main courses are the same. One night of our voyage brought a choice of pork fillet, roasted gilthead or stuffed zucchini, each served with the same stirred polenta and green asparagus.
In addition, an "also available" section of the menu at dinner always offers a classic Caesar salad as a starter and a steak or spaghetti (with alternating sauces) as main courses. There are two also-available desserts, usually a cheese plate and a fruit plate.
In a charming Sea Cloud tradition, the start of both lunch and dinner are announced by a crew member walking through the ship ringing a bell.
While breakfast and dinner always are served in the Restaurant, the ship's staff will move lunch up to the open-air Lido Deck as often as the weather allows. The dishes of the day are served buffet-style along a long table temporarily set up in front of the Lido Bar.
The Lido Bar also is where early risers will find coffee and tea. Late risers will find coffee, tea, juices, pastries and fruit either at the Lido Bar or in a corner of the Lounge. There's also a "tea time" spread of coffee, tea, sweets and sandwiches that appears on the Lido Bar each afternoon.
ONE WAY FROM MOROCCO TO THE CANARY ISLANDS
As noted above, I experienced Sea Cloud II on a nine-night sailing from Malaga, Spain, to Morocco and the Canary Islands. The ship operates this itinerary or something similar every fall as it works its way from Europe to the Caribbean for the winter. Typically, the route includes a couple stops in Morocco and visits to multiple islands in the Canaries.
On my trip, Sea Cloud II was sailing in tandem with sister Sea Cloud, as it often does in the fall as the latter ship, too, begins a journey to the Caribbean for winter.
Here, a day-by-day look at the itinerary:
DAY 1: MALAGA, SPAIN
It's not all that common for a cruise to begin in Malaga, the southerly Spanish city known as the gateway to the sun-kissed Costa del Sol.
But it's a fitting place for the start of a voyage to North Africa. For nearly eight centuries, Malaga was ruled by the Moors, invaders from North Africa, and the history of Malaga and North Africa are inexorably linked.
Sea Cloud doesn't offer a pre-departure tour program in Malaga. But if, like me, you arrive in the city the night before the voyage, you'll have plenty of time to hit the highlights on your own. They include the Alcazaba, an imposing, 11th-century Moorish fortress that was the seat of Moorish power; the colorful Mercado de Atarazanas, with its original Moorish archway; and the Roman-built Teatro Romano.
My pre-departure wanderings include all the above plus the soaring Catedral de la Encarnacion. Begun in 1528, it offers an electric mix of Renaissance, Baroque and Neoclassical architecture — the result of an extended construction period that ran well into the 1700s.
Boarding for Sea Cloud II is at 4 p.m., with passengers expected to arrive promptly for a 6 p.m. departure. With just 71 people on this sailing, it doesn't take long to get everyone checked in, and within an hour we have assembled up top for a safety briefing and introductory port talk.
It is at this moment that I discover that I am in a distinct minority. A very distinct minority.
The ship's bi-lingual lecturer, Constantin, asks how many of us are English speakers. Typically, around a quarter to a third of passengers on any given Sea Cloud sailing are Americans or Brits. But I am the only one to raise my hand. In what the crew says is a bit of a fluke, every other passenger on board — all 70 of them — is a German speaker.
"You have nine days to learn German," the man sitting next to me quips in a distinct German accent.
As we prepare to pull out of Malaga for the Moroccan port of Casablanca, a single phrase pops into my mind: This could be a very quirky cruise, indeed.
As it turns out, the language barrier proves less daunting than I first imagine. At dinner, I pick a table for two in a corner, resigned to nine nights of language-induced isolation. But within a few minutes, the hotel manager, Rene, stops by with a surprise: A retired engineer from Munich who speaks perfect English. He's only too happy to be my dinner companion. Like me, he is traveling solo.
Over the next few days, I will find quite a few more passengers willing to spend some time practicing their (invariably impeccable) English with a seemingly misplaced American.
DAY 2: SAILING IN TANDEM WITH SEA CLOUD
Today is a day for playing pirate on the top deck.
We had left Malaga with our sails tied up, operating on motor power alone. For safety reasons, large sailing ships must transit the busy Strait of Gibraltar on motor power. But shortly after breakfast, with the Strait behind us, the order goes out for the crew to "hit the rig" — begin climbing into the rigging to unfurl the sails.
As we watch the spectacle that is the setting of the sails, our eyes are drawn to a marvel of another sort: Sea Cloud II's nearly century-old sister ship, the majestic Sea Cloud, approaching over the horizon. Like Sea Cloud II, it is unfurling its sails, preparing to travel in tandem with us for the day.
Like a scene out of Pirates of the Caribbean, Sea Cloud II and Sea Cloud spend the rest of the day racing side-by-side, sails up, engines off, about 1,000 yards apart, in what is a rare and marvelous sight. Pacing the top deck, I imagine myself as Jack Sparrow on the Black Pearl, chasing down my enemies. Or maybe I am the Russell Crowe character in Master and Commander. Hey, why not!
This is a seafaring experiencing of a type that you don't get with a traditional cruise ship, even a small one. As is typical with sailing ships, the top deck of Sea Cloud II is close to the water line, allowing for an unusually intimate connection to the sea. Without engines running, you hear every whoosh of the waves against the vessel and every creak and groan of the ship's wooden decks and ropes.
Speaking of the waves, a gentle (and sometimes not so gentle) sway is definitely part of the Sea Cloud II experience. Indeed, for days after entering the Atlantic, we are rolled significantly from side to side by large swells, sometimes sharply enough to send items tumbling from tables. Unlike more traditional cruise ships, Sea Cloud II doesn't have stabilizers that dampen its movement from side to side. That said, the sails themselves act as a bit of a stabilizer, calming the motion of the ship in the waves.
The Atlantic, of course, can be rougher than the Caribbean, where Sea Cloud II often is based — something to consider if you book at itinerary such as this one with long open sails in Atlantic waters. (The view from my cabin porthole below!)
https://www.youtube.com/watch?v=QMEgmi3GeLs
DAY 3-4: CASABLANCA, MOROCCO AND AT SEA
After a day-and-a-half of traveling down the coast of North Africa with Sea Cloud, we finally pull into our first port, Casablanca, around breakfast time on the third day of the trip. Sea Cloud is right behind us. Both the vessels will remain here into the evening before setting off on another day-and-a-half-long journey southward to Agadir, Morocco.
Many first-time visitors to Casablanca arrive expecting something exotic. Thanks to Casablanca, the classic 1942 film that portrays the coastal city as a murky backwater with an "anything goes" vibe, its name alone evokes an air of intrigue and mystery. But most seasoned travelers will tell you that Casablanca is best viewed as a jumping off point for more alluring places in the region.
Along with about 20 other passengers, I sign up for an all-day, Sea Cloud-organized tour to Rabat, the lovely capital city about an hour's drive to the north. As tidy as Casablanca is gritty, with large, landscaped boulevards and well-preserved historical sites, Rabat sits at the point where Morocco's Bou Regreg River meets the Atlantic. It has been a significant settlement since Roman times.
Sea Cloud normally offers its tours in both English and German. But with so few English speakers on this sailing, the Rabat tour is being run in German only. Not that I am completely in the dark as a German-speaking guide leads us around Rabat. In a thoughtful accommodation, the ship's lecturer, Constantin, has been sent along to whisper English translations into my ear.
Our main destination during the tour is Rabat's Kasbah des Oudaias, the lived-in walled fortress on a hill that dominates the historic center of the city. We spend about a half hour wandering its narrow streets, which are lined with white-and-blue-painted houses with iron-studded doors.
We also stop at Rabat's exquisitely carved, 12th-century Hassan Tower, which was begun as a minaret for a mosque by a powerful sultan but never finished. A forest of marble columns that was to be the backbone of the mosque is nearby.
In addition, the site now is home to the spectacular, marble-and-tile-lined mausoleum of Morocco's two most recent kings, Mohammad V and Hassan II. It's guarded — selfie alert! — by mounted soldiers in wonderfully over-the-top red uniforms.
Rabat is far more charming than Casablanca, Morocco's largest and most commercial city with a population of more than three million people. But Casablanca does have one standout attraction, which we visit briefly on our way back to Sea Cloud II: The giant Grand Hassan II Mosque. With a single minaret that soars 689 feet high, it is Morocco's tallest structure and can hold more than 20,000 people. Only the main mosque in Mecca is bigger.
After a stroll around the towering structure, which overlooks the Atlantic, and a quick photo stop at a nearby replica of the Rick's Café seen in Casablanca the movie (you knew someone would have thought of this), we soon are back on board Sea Cloud II just in time for a special dinner prepared by a Michelin-starred chef, Wahabi Nouri. In a typical upscale Sea Cloud touch, the Moroccan-born, Hamburg, Germany-based culinary whiz is sailing on this voyage as a guest chef.
DAY 5-6: AGADIR, MOROCCO AND AT SEA
We are still traveling with Sea Cloud as we arrive in Agadir, a city of 422,000 people known for its wide crescent beach, golf courses and seaside promenade.
While the ships are offering shuttles to the beach, I join a significant percentage of passengers on an-all-day tour inland to Taroudant, an ancient capital of the region that is completely encircled by marvelous, 12th-century crenelated walls (and — good news! — I'm now on an English-speaking tour, merged into a group of more than a dozen English speakers sailing on Sea Cloud).
Unlike Agadir, which lost most of its historic sites during a devastating earthquake in 1960, Taroudant offers a taste of old-timey Morocco with its labyrinth-like souks filled with spices, carpets, handicrafts, jewelry and more. Horse-drawn carriages, known as caleches, and hand-pulled carts still are a common mode of transportation in the low-slung town's narrow alleys. Many locals still wear traditional dress.
Alas, we don't have nearly enough time to wander in Taroudant. Much of the day is taken up with long drives to and from the city (at least 90 minutes each way) and an extended lunch at a resort-like hotel hidden just inside its walls. Still, it's a worthwhile experience.
After returning to Agadir in the late afternoon, we have just 90 minutes to prepare for a Moroccan experience of a decidedly different sort: An evening at a made-for-tourists, Moroccan-themed entertainment and dinner venue called Chems Ayour.
Joining passengers from Sea Cloud, we ride in buses to the site, which is about 15 miles away, and are immediately greeted by a cacophony of traditional Moroccan music from elaborately costumed drummers and trumpeters; white-robed horsemen; bedazzled maidens tossing rose petals; and other characters seemingly ripped from the Disney version of Aladdin. There also is a faux square with a snake charmer, women in traditional dress hand-grinding olive oil, a tea vendor and other Moroccan-themed vignettes.
Later, after feasting on classic Moroccan dishes in adjacent tents, we are treated to a display of Moroccan horsemanship and a short acrobatic show.
It's all a bit over-the-top, for sure, and obviously touristy, but a surprisingly good time.
We return late in the evening to Sea Cloud II, which along with Sea Cloud immediately departs for another long sail. For the next 36 hours, we will be traveling almost due west to the Canary Islands.
DAY 7-8: LANZAROTE AND FUERTEVENTURA, CANARY ISLANDS
It is a bit of an adventure getting to the Canary Islands, as Sea Cloud II pitches and rolls significantly at times due to continued large swells from the north. But we finally make it to the safe harbor of Arrecife, the principal port of the easternmost Canary island, Lanzarote.
Listed as a UNESCO biosphere reserve, Lanzarote is known for its rain-starved, lunar-like landscape created by more than 100 volcanoes — the highest concentration outside of the Hawaiian Islands. But it also is celebrated as the home of the late Cesar Manrique, an iconic Spanish artist, sculptor and architect of the 20th century who left a deep imprint on the island.
Along with about half of the ship's passengers, I get a taste of both allures on a tour of "Cesar Manrique's Lanzarote" that consumes much of our short stay at the island (just four-and-a-half hours). Traveling by bus through the island's desolate landscape of volcanic hills and lava fields, we marvel at its unusual vineyards. Each vine is set into its own little crater of rich volcanic soil, protected from wind and excessive sun by a semi-circle of lava rock. The volcanic landscape also is the backdrop for postcard-perfect villages of all-white, flat-roofed homes. But the main attractions on the outing are three marvelous structures designed by Manrique.
The first of the structures, a huge grotto built into a cooled lava tube called Jameos del Aqua, is the island's crown jewel, dazzling with its semi-underground restaurant and cafe overlooking a natural pool filled with rare colorless crayfish. The structure, notably, includes a built-into-the lava concert hall.
The other stops, a built-into-a-cliff overlook known as Mirador del Rio and a built-into-a-volcanic-cone home called Lagomar, are nearly as intoxicating. The latter, famously, was owned for just a single day by film legend Omar Sharif. He lost it in a card game.
After a short concert at Lagomar that perfectly rounds out the morning, we return to Sea Cloud II for lunch — and a tad of bad news. Heavy winds at the western Canary island of La Gomera, where we are due tomorrow, will make it impossible to visit. Instead, we will spend the night safely ensconced with Sea Cloud in the nearby harbor of Rosario on the island of Fuerteventura.
Despite windy conditions, an already-planned deck-top barbecue — another Sea Cloud tradition — goes on as scheduled in the evening under the Lido tent. Culinary highlights include carvings from a roasted whole pig and a fresh-caught tuna cooked on deck.
The next morning, still in the harbor of Rosario, we are offered the chance to tour the nearby Sea Cloud. Nearby everybody jumps at the opportunity for a glimpse of the historic, wood-paneled lounge and dining room where Marjorie Merriweather Post once entertained some of the world's wealthiest and most powerful people. We also peek into one of the vessel's original, 1930s-era cabins.
Later in the day, after departing for our final stop, Tenerife, we get yet one more unusual touring opportunity: A trip down to the Sea Cloud II's engine room.
DAY 9: TENERIFE, CANARY ISLANDS
The big outing that Sea Cloud has planned for Tenerife is a tour to the volcanic crater at its center, Teide, which soars more than 10,000 feet. Protected as a national park and a UNESCO World Heritage site, it is the highest spot in Spain. Another tour heads to a winery for a tasting.
But after heavy touring during our other port stops, I am ready for something lower key. Striking out on my own from Sea Cloud II, which is roped up along the waterfront of Tenerife's capital, Santa Cruz, I ramble into the center of the city of 206,000 with nothing much on the agenda except to see its iconic Santiago Calatrava-designed Auditorio de Tenerife, and maybe grab a coffee.
Opened in 2003 and resembling a giant white wave, or maybe the wing of a bird, the Auditorio is nearly two miles down the waterfront from where the ship is docked, well past the city's main Plaza de Espana. I admit, I waver a bit about continuing my wander all the way there. But I'm so glad I do. It's a stunning structure.
Rounding out my architecture appreciation day, I also make a stop at the relatively new Herzog & de Meuron-designed art and photography exhibition building, the Tenerife Espacio de las Artes.
The two contemporary buildings are, no doubt, the highlights of Santa Cruz, which lacks the historic charm of some other Spanish cities of its size.
I return to Sea Cloud II just before dinnertime, as a celebratory "captain's farewell cocktail" is just getting underway. After a final sail overnight to Las Palmas on the island of Gran Canaria, it is, sadly, time to say goodbye to this cozy barque. Or, as the Germans say, auf wiedersehen.
Until we meet again.
A FINAL WORD ON SAILING WITH GERMAN SPEAKERS 
If you've read this far, you're probably at least mildly interested in the idea of booking a voyage on Sea Cloud II. But, assuming you're an English speaker, you may still be iffy about the prospect of spending a week or more on a vessel where, more than likely, most passengers will be German speakers. Will you feel out of place? Will you have trouble mixing and mingling and making friends?
The answer depends in part on your personality. But I will say that almost from the start of my voyage, I felt like I fit right in on Sea Cloud II, and I was experiencing the most extreme possible situation in that there wasn't even one other native English-speaking passenger on board. Keep in mind that many sailings have quite a few more.
As noted above, the German-speaking passengers that I encountered for the most part spoke almost flawless English (kudos to the German school system, which clearly is way ahead of ours when it comes to languages), and they were a very friendly and welcoming crowd. Quite a few passengers, seeing me wandering alone on the top deck or standing by myself at the Lido Bar, came over and struck up a conversation. I had no problem finding new friends to sit with at dinner.
The crew also was super welcoming — and toggled seamlessly between German and English. There was one very gracious server in the dining room who would always seek me out to ensure I had the proper English menu (even though I found it a fun game to decipher the German version).
Note that while a good number of the dining and bar staff are German, there are some Filipino servers, too, for whom English is a more familiar language than German. They seemed thrilled to strike up a conversation with "the lone American." In addition, the working language of the bridge officers and deck crew, who come from a number of countries, is English.
IF YOU GO …
Sea Cloud II traditionally spends summers in Europe and winters in the Caribbean with itineraries varying widely from month-to-month. For 2020, the ship's Europe season will include a range of four- to 14-night sailings out of a dozen ports including Copenhagen, Denmark; Dublin, Ireland; Naples, Italy; and Valencia, Spain. Caribbean sailings will range in length from seven to 14 nights and depart from such ports as Bridgetown, Barbados, and Philipsburg, St. Maarten. One voyage will include a transit of the Panama Canal and stops along the Pacific side of Costa Rica and Panama.
Sea Cloud II's 2020 schedule includes a sailing similar to this year's Morocco and Canary Islands voyage that begins on Nov. 4. Departing from Casablanca instead of Malaga, the 10-night trip includes calls at Agadir, Morocco, and six of the seven Canary Islands. Fares start at $5,975 per person, based on double occupancy.
Unlike this year's Morocco and Canary Islands voyage, the 2020 version of the trip will not include tandem sailing with Sea Cloud. That experience has been moved to the preceding Sea Cloud II sailing, a seven-night voyage from Valencia, Spain to Casablanca that starts on Oct. 28. It'll include several days of tandem sailing with Sea Cloud as well as a visit to the ship. Fares start at $4,695 per person, based on double occupancy.
Sea Cloud and Sea Cloud II also will sail in tandem in the Caribbean in March.
Rates for all Sea Cloud Cruises itineraries include accommodations; meals; wine, beer and sodas with lunch and dinner; gratuities; and laundry service for top cabins. Excursions are extra.
Information; +49-(0)40-30 95 92-50.
In a Nutshell, Gene Says ….
Why Go?
For a taste of what traveling the world's oceans was like during the golden age of sailing ships
For a cruise experience that revolves heavily around the simple joys of being at sea
For an intimate, upscale cruise experience
Caveats?
There sometimes can be few English speakers on board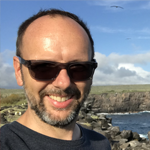 Gene Sloan has written about cruising for more than 25 years and for many years oversaw USA TODAY's award-winning cruise site, USA TODAY Cruises. He's sailed on nearly 150 ships.
READ more of Gene Sloan's fab QuirkyCruise articles:
>>Ukraine River Cruising on Viking Sineus
>>The New Double-Wide AmaMagna.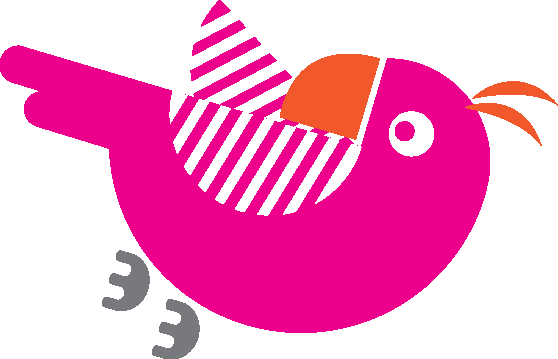 Don't miss great articles, reviews, news & tips about small-ship cruising, subscribe to QuirkyCruise.com for monthly updates! 
© This article is protected by copyright, no part may be reproduced by any process without written permission from the author.  All Rights Reserved. QuirkyCruise.com.