Best Small-Ship Cruises for Bicycling
By John Roberts.
Cycling offers a unique sense of freedom when exploring a destination.
Sitting high in a bike seat and pedaling through European countryside and historic villages and cities lets you see these places in a different way. Few experiences are quite as exhilarating as hopping onto your bike to work up a bit of a sweat and get your heart pumping during a day in port on your cruise.
Whether you are an avid cyclist looking to pile up big mileage on a daily ride or just an active traveler who loves a good ride to get away from the crowds and cover more ground in a new and interesting place, cruise lines are offering more options every year for travelers to love.
I love to include fitness into my travel and have been on dozens of small-ship cruises and racked up hundreds of miles in the bike seat to visit cities, villages and the countryside. It's always a thrilling experience.
Check out our roundup of the top cruises for cyclists based on the 88 small-ship lines (and counting!) that we cover on QuirkyCruise.com.
Most of the small-ship biking opportunities are available in Europe, but you can also find some lines that can get you pedaling in places like New Zealand, India, Thailand, Vietnam and Cambodia, as well.
The river cruise line has led the way for years when it comes to active travel. All AmaWaterways' ships in Europe carry bikes onboard that passengers can use at their leisure or as part of active shore excursions that are offered in certain ports.
AmaWaterways also has a revolutionary partnership with Backroads to offer specific sailings for avid cyclists. On these partial-ship charters, Backroads guides lead groups of up to 30 cyclists or more on daily rides along the Danube, Douro or Seine Rivers, for examples.
I took a Backroads cycling cruise on the Danube, and we piled up about 150 miles over the course of the weeklong voyage. This meant that I didn't feel guilty at all about all that food and beer that I also enjoyed.
Here's Ama Waterways website for more details.
Click the photo below 👇🏼to see John's video about Ama Waterways' cycling chops!
Scenic also carries bikes onboard its ships in Europe for independent passenger use and for guided tours on designated group excursions. These are e-bikes, which means you can add a little boost of electric power to assist you over the hills, if needed. This makes the activity more accessible for all ages and fitness levels and allows you to enjoy glorious days pedaling amid vineyards or along river paths.
Scenic also partners with Trek Travel, a biking company that offers group cycling charters on Scenic ships on the Danube and Rhine Rivers. I did one of the Danube bike tours, and this was easily the most physically challenging cruise I have been on to date.
Here's Scenic's website for more details.
Click the photo below 👇🏼for John's video about Scenic's bicycling options! 
The French cruise line has a new fleet of luxury expedition yachts and makes good use of the 184-passenger vessels through its partnership with Backroads, a well-established active tour company that runs biking cruises on select Ponant cruises. The partial charter groups come onboard to explore exotic destinations and undertake challenging bike rides in places like New Zealand, Denmark, Sweden and Russia.
I rode with my Backroads group of 24 riders in New Zealand on routes that went up to 24 miles along stunning coastlines and through quiet farmlands. The mid-ride meals and wine tasting at the vineyards were, needless to say (!), a great way to refuel. Read John's article! 
Here's Ponant's website for more info.
Click the photo below 👇🏼for selfie stick-wielding John's video about his Ponant-Backroads adventure!
Tauck's fleet of European river ships features bikes, as well as regular guided biking excursions at its port stops. We enjoyed our outings pedaling with an intimate group of riders during our Tauck cruise on the Rhone River in France, taking rides in Lyon, Arles and Avignon.
Passengers can also experience scenic cycling amid the windmills in Kinderdijk in the Netherlands or take a spin around Antwerp or Ghent in Belgium.
Here's Tauck's website for more details.
➢Check out John's video about his Tauck river cruise along France's Rhone River.
Avalon Waterways offers 10 bikes that are free for passengers to use on each of its ships in Europe. The line also offers "Active" optional bike tours (for a fee) that let cyclists explore a region that offers especially good riding routes in a more thrilling way. These outings are led by certified, expert guides.
Check out Avalon's website for more info.
The river line carries 20 bikes onboard its ships for passenger use, and guided cycling tours are offered in several locations on Europe itineraries. The line features at least one "active" shore excursion per cruise, such as the popular Melk-to-Durnstein route in Austria on Danube voyages, which I have ridden several times.
Here's the Emerald website for more details.
Another river cruise line that features a fleet of bikes onboard, Uniworld has a partnership with Butterfield and Robinson, a travel company focused on active touring. Butterfield and Robinson charter space on certain Uniworld sailings for special cycling-themed cruises, offering a luxury experience as you cycle along routes that highlight Europe's Old World heritage.
Check out the UniWorld website for more info.
CroisiEurope's offerings include its "Cruise 'n Bike" voyages along five waterways in Europe. These sailings are designed specifically for cycling enthusiasts who want to explore the idyllic landscapes under pedal power along the Danube, Rhine, Rhone, Loire and Gironde Rivers.
You can bike in Bratislava and Budapest or amid the forests, pastures and orchards that inspired artists in Bordeaux and Burgundy.
Go to CroisiEurope's website for more details.
This company is not a small-ship cruise line, but a well-respected bicycle tour company operating in Asia since 2004.
Grasshopper Adventures has started getting into small-ship cruise and bicycling combos they call "Bike & Boat Tours."
They've chartered three charming and intimate colonial-style river boats for upcoming week-long cruises on the Mekong River in Cambodia and Vietnam; Thailand's River Kwai; and India's Brahmaputra River — the boats are your base and each day you'll spend time exploring on shore via guided bike excursions.
Here's a video from Grasshopper that provides a great overview.
Most days schedule a total of 30 to 50 kilometers of pedaling for morning and afternoon cycling jaunts — choose to do both or just one ride a day, it's up to you. There will be non-biking excursions offered as well if you want a break or if your spouse or traveling partner has no interest in biking. Everyone's happy!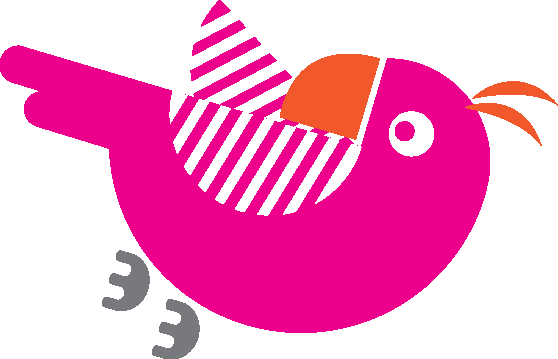 Don't miss a post, subscribe to QuirkyCruise.com for monthly updates!  
© This article is protected by copyright, no part may be reproduced by any process without written permission from the author. All Rights Reserved. QuirkyCruise.com.
Posted In: