Scotland Cruise
by Robin McKelvie.
Scottish travel writer and the author of National Geographic's guide to Scotland, Robin McKelvie has been cruising his country's waters ever since he was a wee laddie sailing with his dad.
While Scotland's famous Hebrides are the islands that traditionally get all the attention on the wildly beautiful west coast, I've always had a soft spot for the Firth of Clyde. These comparatively sheltered waters offer up a rich bounty of wildlife, superb seafood and spectacular scenery, infused with a romance that dates from the "doon tha watter" (down the water) years when Glaswegians flocked here for their holidays.
Today the legacy lives on as a family-run small cruise operator plies these waters.
Rebirth of an Old Dame
Argyll Cruising harks back to the glory days of Clyde cruising before the advent of cheap jet travel ended the popularity of the estuary from the 1960s onwards, when holiday seekers started heading for the sun in places like Spain.
Owner and skipper of the 8-passenger Splendour, Iain Duncan, has resurrected a 60-year-old 20m-long (66 foot) former North Sea fishing trawler to fulfil a long cherished dream, a dream of sailing his own wee cruise ship in his beloved Firth of Clyde.
Iain grew up in these parts on the shores of Loch Fyne, Scotland's longest sea loch and a wild, sinewy loch famous for its oysters and big skies. Joining him on the bridge as we cruise out of their mountain fringed base at Holy Loch (once home to a British and US submarine base), I quickly realise no one knows the Clyde better than Iain.
"I learned to row in these waters just as soon as I could walk," he smiles as the late afternoon sun reflects off his cobalt eyes and his waft of white hair breaks like a wave over his welcoming smile.
Sailing Through the Mountains
As the classic Gardner diesel engine chugs us out of Holy Loch the slender finger of the sea loch that splits the rugged mountains lends it more the air of the Norwegian fjords rather than an estuary just a stone's throw from Scotland's largest city of Glasgow. The mightiest of the mountains we encounter on our adventure soars over 1,000m (some 330 feet) skywards. That is all the more impressive when you get to see the mountains emerge all the way from sea level, through a thick cloak of emerald forest and swirling mists, up towards often snow-capped peaks.
You won't forget the Argyll Alps and the Arran Hills. This is the epic land, after all, that gave Scottish-born John Muir a love of mountains that saw him go on to becoming instrumental in founding the US national park network. Muir actually left Scotland in 1849 as a boy by ship for good from Helensburgh, which we cruise near as we spill out into the Firth of Clyde proper.
The Unique Firth of Clyde
Iain's own enthusiasm for the spectacular Scottish estuary is instantly infectious.
"You just cannae (can't) beat the Firth of Clyde," he expands. "The Clyde is sheltered, with little swell and alive with wildlife from dolphins to orcas, castles and a country house (Mount Stuart) built by the world's richest man [Marquess of Bute]. Then there are the old resort towns, beaches and superb walks."
It is indeed a varied corner of Scotland. I'm on one of their short three-night cruises, but we cover a massive amount. All at a suitably leisurely pace, though, with plenty of time for lazing around on the ample outside space, including the sturdy solid wood table Iain had built fore during a refit for the 2019 season.
That same refit saw upgraded cabins so the Splendour now sleeps eight in en suite comfort.
The Firth of Clyde islands
We spend the first night at a tranquil mooring in the famed Kyles of Bute. It is easy to see why legendary film director Lord Richard Attenborough bought a house here — it is instantly cinematic.
The mainland and the Isle of Bute ease towards sinewy narrows (kyle means narrows in Scottish Gaelic) as we sneak through safe in Iain's experienced hands.
I used to sail these waterways with my late father in his yacht and I remember all the isles that to me engendered such a sense of romance — Arran, Bute, the two Cumbraes and the quasi-mystical rock stac of Ailsa Craig.
As we sail between Arran and Ailsa Craig, Iain sums it up neatly as I enjoy a wee dram of Arran single malt: "For me there is no finer place in Scotland to sail. There is such diversity of scenery and wildlife. You won't find an island more dramatic than Ailsa Craig nor more beautiful than Arran."
We make landfall on Ailsa Craig, the towering uninhabited granite isle that lies halfway between Glasgow and Belfast, earning it the moniker of "Paddy's Milestone" (as in St. Patrick). I manage to scramble up the rough ground to the 338m (1,110 foot) peak. From here all the Clyde isles unfurl below and the hills of Antrim beckon beyond the unmistakable peninsula of Kintyre. Remember the romance of Paul McCartney's mystical "Mull of Kintyre?"
This is the Splendour's glorious playground.
Epic Wildlife and Delicious Food
The Firth of Clyde may once have launched many of the world's ships, but today it is more a haven for wildlife. The waters brim with life, from porpoises and dolphins, through to hulking basking sharks and even various whale species. On the (at least) daily trips ashore you can seek out red deer and red squirrels, while seabirds from puffins and gannets fill the skies. Iain stresses you're always welcome on the characterful old-style bridge — it's ideal for wildlife spotting.
"We recently had a pod of orcas in the Clyde and I've had minke whales cutting right under us and humpbacks breaching just ahead," beams Iain with pride.
Our third night is spent in the wee resort of Millport (our second had been at anchor off Arran), one of the holiday hubs during the "doon tha watter" heyday along with Dunoon and Rothesay.
After a wee trip ashore to a traditional pub to enjoy an ale from a brewery on Loch Fyne, it's back aboard for another superb dinner.
The meals onboard are memorable, served in the cosy interior or out at that chunky outside table.
Our chef (who also doubles as the bosun) bustles away, working wonders with delicious fresh local produce such as scallops landed in Oban, lobster from Tarbert on Loch Fyne and smoked fish from Argyll Smokery in Dunoon, washed down with coffee roasted in the Kyles of Bute.
Waving a Fond Farewell
Easing out on the deck I share a final dram, this time from Campbelltown, where the Firth of Clyde enjoys a dramatic dalliance with the Irish Sea, in the company of a colony of seals.
As the sun burns down over the brooding Arran Hills there is nothing to break the waters, the calm silence broken only by the call of an oystercatcher, which just adds to the sense of peace.
As my "doon tha watter" Scotland cruise draws to an end I raise a glass in toast with another traditional Scottish phrase — "Haste ye back!"
The Practical Stuff
Itineraries/Fares
A three-night "Kyles and the Isles" cruise on the Splendour round-trip from the Holy Loch Marina in Donoon starts from around US$1,200 per person with all meals, wine with dinner and excursions inclusive. The vessel is also available for private hire — contact Iain's son Jamie for details, at the email below. Argyll Cruising offers 9 itinearies from 3 to 13 nights.
Getting There
These days there are a number of direct flights from North America to Scotland. Depending on your airline, many flights connect through London (and some Dublin). You can choose to arrive in the Scottish capital of Edinburgh or Glasgow, with the latter an hour's drive closer to the marina in Argyll.  Or you can train it from Glasgow Central to Gourock and pick up a ferry to Dunoon, where you'd need a taxi to get to the marina.
Tips
If you've been to the Firth of Clyde already, or are just keener to check out the Hebrides, Argyll Cruising now also offer trips out beyond Kintyre. (The Hebrides are defined as the islands that lie beyond Kintyre.)
Weather
Scotland is this green with a reason as it can rain whenever you visit. The cruising season runs from spring in April through to autumn in October. May and September are good choices as they tend to be drier, prices are a little cheaper and there is less chance of having to contend with the baleful midge, a harmless but annoying small insect. August is the warmest month, but can also be very wet.
Money Matters
The British Pound is the official currency, with Scottish banks printing their own notes that are legal tender throughout the UK. Credit cards and cash widely accepted.
For More Info
Contact Argyll Cruising www.argyllcruising.com; +44 (0) 7917 858 545; info@argyllcruising.com.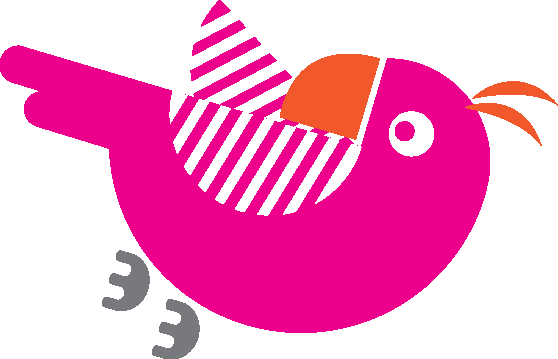 Don't miss great articles, reviews, news & tips about small-ship cruising, SUBSCRIBE to QuirkyCruise.com for updates and special offers!  
© This article is protected by copyright, no part may be reproduced by any process without written permission from the author. All Rights Reserved. QuirkyCruise.com.
Posted In: