Articles About American Cruise Lines
Reader Reviews of American Cruise Lines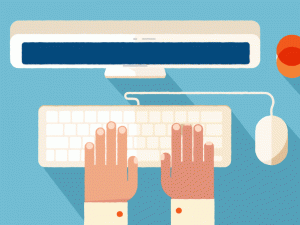 REVIEWER Allison Karel from USA. CRUISE LINE American Cruise Lines. SHIP Constellation. DESTINATION San Juan Islands. # OF NIGHTS 7 ...
Read More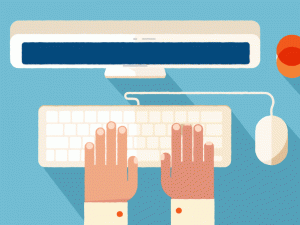 Reviewer Susan Wilson from the USA Cruise Line American Cruise Lines (ACL) Ship American Constellation Destination: New England # of ...
Read More
Submit Your Own Review
QuirkyCruise Review of American Cruise Lines
An American-flag coastal and inland river company manned by an all-American crew, the line operates ten vessels (passenger capacities 100-185) offering a high level of comfort while undertaking a varied menu of itineraries along the U.S. East Coast from Florida to New England, the Mississippi River system, Columbia and Snake rivers in the Pacific Northwest, and North to Alaska and cruises within S.E. Alaska.
American Cruise Lines has built all its vessels (except the acquired QUEEN OF THE WEST) in its Chesapeake Bay yard, hence there are many similarities between ships. Sister brand, Pearl Seas Cruises, operates the Pearl Mist on the Great Lakes, Eastern Canada & USA East Coast itineraries.
The fastest growing cruise line under the U.S Flag also offers the largest cabins, many with balconies, and dedicated single cabins and operates along the Mississippi River system, U.S. East Coast, Pacific Northwest and Alaska.
RELATED: Click here for a QuirkyCruise feature article about American Cruise Lines.
Ships, Years Delivered & Passengers
AMERICAN SPIRIT (2005); AMERICAN STAR (2007); INDEPENDENCE (2010); QUEEN OF THE MISSISSIPPI (2012); AMERICAN EAGLE (2015); AMERICA; and acquired ship QUEEN OF THE WEST (1994). Note: QUEEN OF THE MISSISSIPPI became  AMERICAN PRIDE and repositioned to the Pacific Northwest in spring 2016.
Note: A new and larger coastal ship, AMERICAN CONSTELLATION, arrived in spring May 2017 with 350-square-foot cabins for 175 passengers and Zodiacs and kayaks for exploring off the ship  in the Pacific Northwest and Alaska. A sister, AMERICAN CONSTITUTION (175p) followed in 2018 to cruise the U.S. East Coast.
Also in 2018, a new style of riverboat appeared, more akin to the European models, rather than Mississippi sternwheelers. Four decks high, they will take less than 200 passengers who will occupy roomy cabins with hotel-size baths and larger and deeper balconies. A bow ramp will give access to more landings and obviate the need to build expensive docking facilities.
This new fleet is being built at the company-owned Chesapeake Shipbuilding. AMERICAN SONG (184 passengers) went into service in the second half of 2018, AMERICAN HARMONY (190 passengers) followed in August 2019, and sister AMERICAN JAZZ in summer 2020. These last two riverboats have six decks, and the JAZZ features wraparound balconies with the Grand Suites.
American Cruise Lines Passenger Profile
Mostly Americans, 55 and up, and a high rate of repeaters. Some British, mostly in groups, and a few Australians.
Passenger Decks
4 – 6. Elevators connect all decks, except not highest deck on American Constellation/Constitution
| | | | | | | |
| --- | --- | --- | --- | --- | --- | --- |
| Ships Built | Year Built | Passengers | Passenger Decks | Cabins | With Verandahs | Singles |
| America | 2016 | 185 | 5 | 99 | 96 | 14 |
| American Constellation | 2017 | 175 | 6 | 89 | 78 | 5 |
| American Constitution | 2018 | 175 | 6 |  90 |  78 |  6 |
| American Harmony | 2019 | 190 | 6 | 98 | 98 | 9 |
| American Jazz | 2020 | 196 | 6 | 99 | 99 | 8 |
| American Song | 2018 | 184 | 5 | 94 | 94 | 7 |
| American Star | 2007 | 100 | 4 | 47 | 27 | 2 |
| American Spirit | 2005 | 100 | 4 | 47 | 26 | 2 |
| Independence | 2010 | 100 | 4 | 51 | 40 | 6 |
| American Pride | 2012 | 150 | 5 | 78 | 66 | 12 |
| Queen of the Mississippi | 2015 | 149 | 5 | 78 | 72 | 19 |
| Queen of the West | 1994 | 100 | 4 | 70 | 41 | 13 |
Price
$$$  Super Pricey
What's Included
Beer and wine at lunch & dinner, and a nightly pre-dinner cocktail hour with hors d'oeuvres; Internet; shore excursions are an extra charge, except in Alaska. Many itineraries will begin with an included hotel stay; check the specific itinerary.
American Cruise Lines Itineraries
Many cruises last 7 nights/8 days and some up to 14 nights/15 days.
East Coast: 8 days up the Hudson River Valley from New York in the fall foliage season; 11 days Chesapeake Bay, Eastern & Western Shores between Baltimore and Norfolk; 8 days Historic South & Islands between Charleston and Jacksonville; 8 days Great Florida Rivers from Jacksonville/Amelia Island; 11 days Grand New England from Boston as far south as Newport RI and north to Bar Harbor, ME. 8 days New England Islands from Providence, RI; and 8 days Maine Coast from Portland, ME. One-way East Coast itineraries: 8 days Baltimore and Charleston, SC; 8 days Charleston, SC and Jacksonville; and the granddaddy of them all 15 days Baltimore and Jacksonville.
Midwestern Rivers: Mississippi (Upper & Lower), Ohio and Cumberland rivers from 5, 8 to 11 days. The complete Mississippi from New Orleans to St. Paul is the longest at 15 or 22 days.
Pacific Northwest & Alaska: 5 and 8 days along on the Columbia and Snake Rivers; 8 & 11 days for the Puget Sound and San Juan Islands; 15 days along Alaska's Inside Passage between Seattle & Juneau; and 8 and 11 days in Southeast Alaska.
Some cruises offer special themes such as the Civil War, Lewis & Clark, Mark Twain, Nashville country & blues, Columbia Valley wines. Walking tours from the ship are a common offering in many East Coast ports, while buses are used at others and jet-boats ride the Snake River rapids. Two sternwheelers are now positioned here. Most cruises are 7 nights/8 days while a few are 5 and 10, operating from early April to early November.
Why Go?
East Coast America begs to be seen from a small ship whether it's exploring Maine's indented shore line, lovely New England islands, the beauty of the Hudson River in autumn, land of pleasant living in the Chesapeake Bay, charms of the Deep South, and the Intracoastal Waterway that ties it all together.
The mighty Mississippi and its tributaries take you to America's heartland of small towns and large river cities. A passage up the Columbia and Snake rivers offer more variety of landscapes and shore-side attractions than any stretch of river in North America. Cruise the Inside Passage up the British Columbia coast to Alaskan wonders and for an indelible slice of American history and wonderment.
When to Go?
The itineraries are scheduled for the best times of the year in most regions. However, the Mississippi and Columbia/Snake river valleys can be beastly hot in the summer months.
Cabins
There is no question that the cabins are amongst the largest in the small ship fleets with the vast majority 200 square feet and larger, and expanding up to 600 sq. ft. on the brand-new AMERICAN EAGLE. Amenities on all vessels include windows that slide open, many cabins with narrow balconies furnished with two chairs and a small table, good-size bathroom, free Wi-Fi, satellite TV and DVD player, writing desk, roomy closet and drawer storage.
All ships have dedicated single cabins, from just 2 to 19. Additionally, tw0 ships, AMERICA and AMERICAN PRIDE offer in-cabin coffee machines and internal phone for ordering room service, including a balcony breakfast, ideal for those who are not particularly chatty in the morning.
Public Rooms
The fleet shares similar layouts with the main observation lounge furnished with comfy upholstered living room-style armchairs and settees. Additionally, there are a couple of cozy mid-ship lounges (doubling occasionally as embarkation accesses) and a library.
The single dining room is invariably on the lowest deck and aft over the engines, which depending on the speed of the ship may generate some noise. The highest deck offers shelter and open lounge and deck chair seating.
Dining
The entire fleet can accommodate all passengers at one seating, mostly at communal tables of four to eight. Tables for two are not normally part of the lively social scene. Breakfast offers a window of time for getting your day started, while lunch and dinner are at set times, occasionally depending on the port schedules.
The food is very good American fare with high quality ingredients and special regional offerings such as steamed lobster, and lobster included in many dishes in New England, plus Chesapeake blue crabs, Georgia shrimp, Florida oysters, Iowa pork chops, Wisconsin artisan cheeses, and fresh salmon and sturgeon in the Northwest. Fresh produce is often bought locally, and the food preparation is uniformly very good to excellent.
Passengers choose their lunch and dinner options at breakfast to give the galley a rough idea of what to prepare. Changing one's mind later is no problem. The young American college and post-college-age staff (sometimes seen as temporary grandchildren to some passengers) provides friendly and efficient, if not always polished service. Dress is always casual.
Activities & Entertainment
An historian, naturalist or scientist accompanies all cruises with special interest speakers in some ports. Entertainers and musicians also come on in some ports.
Special Notes
All ships have a small number of dedicated single cabins. Suggested tipping is high at $120 per person for a week's cruise.
Along the Same Lines
Pearl Seas Cruises (sister company); Blount Small Ship Adventures (on U.S. East Coast and at a lower cost); American Queen Steamboat Company on the Mississippi River system and the Columbia/Snake rivers.
American Cruise Lines Contact Info
American Cruise Lines, 741 Boston Post Road, Suite 200, Guilford, CT 06437; Americancruiselines.com; 800-814-6880.
— TWS
Don't miss great articles, reviews, news & tips about small-ship cruising, subscribe to QuirkyCruise.com for monthly updates & special offers!  
© This article is protected by copyright, no part may be reproduced by any process without written permission from the author. All Rights Reserved. QuirkyCruise.com.
Posted In: