Marine Link Tours
There is nothing else quite like the tiny, 135-foot AURORA EXPLORER for an off-beat British Columbia coastal cruise that operates out of a port on Vancouver Island for just 12 passengers and a crew of 6. The vessel is basically of landing craft design with a ramp to take on freight and vehicles stored on an open forward deck while crew and passengers are housed an aft three-deck superstructure.
The surrounding scenery is majestic British Columbia with a heavily indented coastline on one side and Vancouver Island on the other, plus lots of small islands dotted about the gulf. The route and time ashore is contingent on the cargo requirements. Picnics and barbecues are often arranged off the ship. The crew is friendly, and the other passengers are self-selecting for a truly — dare we say — quirky cruise.
The limited accommodation fills up fast, so book a year ahead if you can. For a short voyage summary taken in August 2016, please find it at the end of the main review.
Ship, Year Delivered & Passengers
AURORA EXPLORER (most recently updated 2012-13; 12 passengers)
Passenger Profile
Adventurous free-thinkers from North America and the UK mostly.
Passenger Decks
3
Price
$$
Included Features
Meals and wine with dinner.
Itineraries
The vessel operates late March through the end of October from a base at Menzies Bay, Vancouver Island, located about 10 miles north of Campbell River into the Gulf of Georgia and deep into the long inlets off Johnstone-Queen Charlotte Straits largely serving locations that have no road access. Two different routings are offered.
The departure point — Menzies Bay, 7990 North Island Highway — is 165 miles north of Victoria, B.C. on Vancouver Island. The drive takes 3.5 hours, and regular bus service from Victoria operates to Campbell River as does daily air access from Vancouver. Use a taxi from there for the last 10 miles to the landing.
Why go?
Sailing aboard a tiny freight ship, a lifeline for many road-less communities, with just a handful of passengers and a very friendly crew makes an unusual experience.
When to Go?
The cruises operate weekly and last five days. The maritime weather will vary considerably but expect some fog, perhaps rain and lots of snow seen atop the higher peaks, except in midsummer.
Cabins
Accommodations are five outside twin-bedded cabins and one outside with upper and lower berths. Passengers share four washrooms with toilet and two shower stalls. A washer/dryer is also available.
Public Rooms
Two lounges, a dining room, and a small library collection (mostly BC coastal subjects) make up the public spaces, plus two outside levels of observation decks. WiFi and cell phone access depend on the vessel's position but expect it to be very limited.
Dining
Some food will be freshly caught from the ship with lines cast for salmon, halibut and groundfish. Prawns are also on the menu, caught from the bow, while crab comes from the ship's own trap. Otherwise, you can expect straightforward Canadian meals. Wine is served with dinner; there is no bar, so BYO. BBQ on back deck or a beach.
Activities & Entertainment
Besides watching the cargo handling that often includes heavy equipment bound for remote camps, there is a chance to meet local people, see whales, seals, sea lions, porpoises and other wildlife, and learn about the history of the region. Passengers are welcomed in the pilothouse to have a chat about what is on your mind.
Gordon Turner, a past passenger has this to share, "While I was aboard AURORA EXPLORER, heading up Bute Inlet, I saw an eagle overhead, a bear walking close to the shore and a large sea creature (possibly a seal) almost alongside the vessel. And the three sightings were simultaneous."
"Also, I recall that when the open cargo deck was a bit muddy, the captain put AURORA EXPLORER under a 90-degree cliff whose waterfall cleaned off the decks in a matter of moments. That's something you do not see with, for instance, OASIS OF THE SEAS."
Along the Same Lines
Too quirky for much competition!
Special Notes
The engine noise and vibration affect some passengers, especially for the first night or two, plus be advised about the commotion associated with daytime cargo handling. After all, this is primarily a working freight boat.
Click here for a Reader Review of Marine Link Tours. 
Contact
Marine Link Tours, Box 451, Campbell River B.C. V9W 5C1 Canada; www.marinelinktours.com, 250-286-3347.
—TWS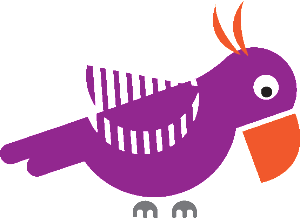 Don't miss great articles, reviews, news & tips about small-ship cruising, subscribe to QuirkyCruise.com for monthly updates!  
© This article is protected by copyright, no part may be reproduced by any process without written permission from the author. All Rights Reserved. QuirkyCruise.com.
Posted In: