The Majestic Line
COVID-19 UPDATE 
The Majestic Line resumed cruising in September 2020. Be sure to check the line's website for up-to-date news.
The Majestic Line specializes in small-boat cruises in Argyll, Western Scotland and the Hebridean Isles, using two converted fishing boats and two custom-designed steel-hulled gentleman's motor yachts. The latter have stabilizers so are used for longer trips to more remote places.
While there is an outlined itinerary for every departure, the exact coastal and island calls and their sequence are dependent on the fickle Scottish weather. As the boats carry 11 and 12 passengers only, a cruise is very much a shared experience in close quarters. Every cruise has two single cabins offered and the booking chart on Majestic's website shows availability.
If you ever wanted to explore Scotland's coastline and the highly varied Hebridean Islands without fussing over ferry schedules for your rented car or resorting to a confining bus tour with too many others, here's your answer, a local firm with a quartet of wee ships.
All four vessels are available for charter, with rates discounted by 10%.
Fleet
Glen Massan (built 1975 & 11 passengers) – Hebridean Islands, Caledonian Canal & Loch Ness
Glen Tarsan (b. 1975 & 11 p) – Hebridean Islands, Argyll, Caledonian Canal & Loch Ness
Glen Etive (b. 2016 & 12 p) – Hebridean Islands, Outer Hebridean Islands, Argyll, Skye & Northwest Coast
Glen Shiel (b. 2019 & 12 p) – Hebridean Islands; Skye; Orkney; the Outer Hebridean Islands & St. Kilda; Northwest Coast
Passenger Profile
Primarily from Great Britain, ages 50 and up. Children under 12 not accepted unless part of a charter.
Price
$$$ Very pricey
Included Features
On board meals
Good selected wines at dinner
Tender excursions for exploring
RELATED: Cruising Majestic Line's Glen Shiel.  by Robin McKelvie.
Itineraries
All four boats offer short-break 3-night and longer 6-night cruises, while Glen Etive and Glen Shiel also do 10-night cruises from Western Scotland to lochs and town landings in Argyll and trips out to the Inner and Outer Hebrides. In all, 19 different itineraries are offered with departures from April to October.
Nearly all embark and disembark in Oban, a port with ScotRail connections to the rest of Britain. Exceptions are one-way trips between Oban and Inverness and the first cruise of the season leaving from Holy Loch, Dunoon, Majestic Line's base of operations.
The vessels usually anchor by dinnertime in a secluded setting, and get underway after breakfast. If the next stop is a bit further on, then the boat may depart before breakfast.
Sample Itinerary
The 6-night "Isles of the Clyde and the Southern Hebrides" embarks at Oban, sailing through the Firth of Clyde to the Arran Islands, Kyles of Bute and Campbeltown, rounding the Mull of Kintyre to the southern Hebridean Islands, the Firth of Lorn in North Argyll, past the isles of Gigha, Islay and Jura, and ending at Holy Loch on the Firth of Clyde.
Why Go?
Scotland is beautiful when the weather cooperates and is noted for its dramatic seascape scenery in many different lighting conditions, deep lochs to explore (similar to Norway's fjords), a multitude of varied islands, castles and proud Scottish clans.
Wildlife is seen in the air, on the sea and on land during walks. Circumnavigate the Isle of Skye, cross Scotland via the Caledonian Canal and Loch Ness, and cruise out into the Atlantic to see the world's largest gannetry hosting 60,000 pairs living and breading on isolated island of St. Kilda.
When to Go?
With Scotland's reputation for unpredictable and constantly varying weather, there is no best time. Be prepared for chilly and windy conditions at any time of the year as well as long days of sunlight in May and into August.
Sustainability Initiatives
At every chance, The Majestic Line sources ingredients for meals from local sources, working closely with local communities with respect to culture and wilderness.
Activities & Entertainment
On board, activities are board games, puzzles, and videos or relaxing and reading from the library selections. Traditional shore excursions do not exist. With maps and guidance from the crew, passengers go ashore independently to visit towns and take walks.
The tender takes passengers ashore to land on a beach or to a dock with sightseeing aids for creating short walks or longer hikes of one to two hours. Occasionally a one-way hike starts with a drop-off at the start and a pickup in an altogether different spot. Passengers may also fish, mostly for mackerel, or help lower and raise the lobster pots, and most likely the catch will be crabs.
At times, the wheelhouse is open to visitors, and the crew is happy to share knowledge of navigation and geography. You might even have a hand at the wheel. — Ted Scull
Dining
Communal table seats all. Typical meal times are: breakfast 8-9am; lunch 1pm; afternoon tea at 4pm; and dinner 7:30pm. Wine is included with dinner.
Main courses feature local fish and shellfish (crabs and sometime lobsters), beef, lamb and venison all sourced locally. With so few to cook for, meals are a craft and a treat. An outside table may also be available when the weather is conducive.
The West coast of Scotland is famed for its shellfish, so it's little surprise that each cruise features a delicious seafood buffet including mussels, langoustines, scallops and oysters. Venison and beef also appear on menus, locally sourced from the hills of Argyll. And the nightly cheese board is always a highlight with its local Scottish cheeses and preserves.
SHIPS
Glen Massan
Glen Tarsan
The original Majestic Line boats, these two wooden-hulled, former fishing vessels were converted by the line into bespoke cruise ships. Each has three decks (no elevator).
The deck saloon is the main gathering place for meals, relaxing moments with views and sometimes programs on the large-screen TV.
Drinks, including a wide choice of malt whiskies, are served al fresco on the sheltered aft deck, which is accessed by French doors. If weather allows, meals can be served here, too.
A library stocks books on local attractions and games. Passengers are welcome to chat with the skipper and crew in the wheelhouse. The top deck is ideal for warming in the sun and watching wildlife.
Cabins
The vessels are small hence the cabins are compact with either twin or double-bed configurations. Two singles are available on every cruise with no supplement. All cabins are outside and feature en suite showers, toilets and washbasins.
Glen Etive
Glen Shiel
Majestic Line's first purpose-built, steel-hulled cruise ships, Glen Etive and Glen Shiel each have three decks (with no elevator).
There's a dining saloon where all meals are served in informal style, and a warm and inviting forward saloon with great views and socializing with crew and other guests. Drinks and canapés are sometimes served on the outdoor aft deck. There's a bar in the forward deck with a good selection of malt whiskies available at all times.
The library stocks books and games, while in the lounge/bar they will screen the occasional local documentary or film. The wheelhouse is often open to passengers and there's also a sun deck with sun loungers.
Cabins
Glen Etive and Glen Shiel have larger cabins than Glen Massan and Glen Tarsan. All cabins are outside and feature en suite showers, toilets and washbasins.
Special Notes
Glen Etive and Glen Shiel(2019) have stabilizers and are used for longer trips that might encounter some choppy seas such as to the Outer Hebrides and to remote St. Kilda truly out in the Atlantic.
Along the Same Lines
Hebridean Island Cruises' 49-passenger Hebridean Princess also cruises in Scotland's Western Isles, as does Lord of  the Glen, recently purchased by Hebridean Island Cruises from the Magna Carta Steamship Company.
Also check out the small pair operating for Hebrides Cruises; as well as Argyll Cruising and St Hilda Sea Adventures, a pair of wonderful companies with charming vessels cruising Scotland.
Contact
The Majestic Line, UK-based
info@themajesticline.co.uk; +44 (0) 1369 707 951
— TWS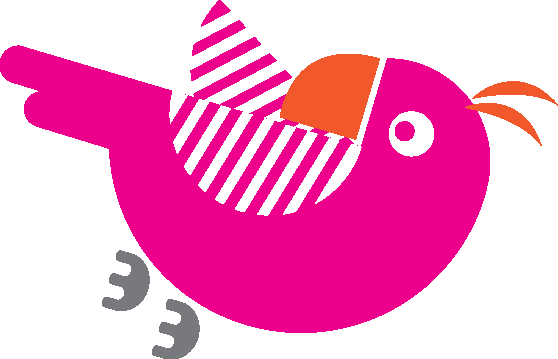 Don't miss a post, subscribe to QuirkyCruise.com for monthly updates!  
© This article is protected by copyright, no part may be reproduced by any process without written permission from the author. All Rights Reserved. QuirkyCruise.com.
Posted In: