The Hebrides by Hot Tub
by Robin McKelvie.
I've long been a fan of Hebrides Cruises, whose sturdy wee Elizabeth G has spirited me out to the ultra-remote St Kilda archipelago and also on another adventure along the remarkable Caledonian Canal. Her sister, the 10-passenger Emma Jane, who joined her in 2017, is more luxurious and spacious with plush furnishings and fittings, a large owner's suite and an outdoor hot tub!
(The Emma Jane was formerly called the Proud Seahorse and sported a red hull, before she was renovated, painted navy blue and renamed Emma Jane during the winter of 2017/2018. Read more about that at the end of this article.)
Over the years I've been lucky to head out on cruises through the Hebrides over a dozen times and have never been disappointed. How could you be when this vast island-studded oasis is awash with epic mountains, shimmering white sand beaches and stunning sunsets?
It's also an oasis bursting with all manner of wildlife, from red squirrels to red deer on land, through to porpoises, dolphins and even whales in the sea. Then both golden eagles and sea eagles soar through the skies.
Emma Jane makes the most of all this and I greatly enjoyed sampling the 6-night "Skye and the Small Isles" voyage.
RELATED:  Cruising Scotland's Western Isles.   by Ted Scull.
A perfect Hebridean cruiser
Emma Jane is the ideal vessel for a comfortable cruise around the Hebrides. She only takes a maximum of 10 passengers and she earns her owner's description as a "luxury mini-cruise ship." It is worth splashing out on the master cabin suite with its separate sleeping and lounge areas.
On my most recent cruise aboard Emma Jane, I boarded in Oban and had soon bonded with my fellow passengers as we pushed out of Oban Bay bound for the Sound of Mull, gateway to the Hebrides.
At the helm we could not have been in better hands as our captain was James Fairbairns, a veteran of years of cruising with the Mull Sea Life Surveys and an authority on the local marine mammals. This knowledge has been accumulated over two decades working in Hebridean waters.
We also had on board an excellent young chef, plus an ever-helpful bosun and an onboard wildlife and walking guide for trips ashore.
An overnight in Tobermory on the Isle of Mull allowed us a relaxed walk along the coast through thick forests to the Aros Centre, before it was time to push on to our targets on this 6-night "Skye and the Small Isles" adventure.
We eased around Ardnamurchan Point (the most westerly part of the UK mainland) and managed to make the Isle of Eigg for the night.
Eigg – a star of the Hebrides
All four of the Small Isles boast their own charms, but Eigg may just be my favourite. It's a dynamic wee place where the locals celebrated 20 years of community ownership in 2017. Eigg was on form offering up a glorious sunset before a large pod of common dolphins skipped by during breakfast the following morning.
We managed two walks on Eigg, punctuated with a gorgeous bowl of steaming mussels at the Galmisdale Bay restaurant.
The first hike was to the baleful Massacre Cave, where the Macleods of Skye notoriously murdered almost the entire population of Eigg in 1577. They blocked the entrance to the cave where around 400 men, women and children were hiding and lit a fire.
Our second walk broke away from human tragedy to enjoy the natural wonder of An Sgurr. This 393m high volcanic plug is one of the most eye-catching mountains in Scotland and looks impossible to tackle from the Eigg quayside. It isn't. As long as you have the right outdoor gear, plus a map and compass. After a hearty ramble around its back we scrambled up the rocks to the summit and enjoyed breathtaking views out over the other Small Isles of Rum, Muck and Canna.
From the summit of An Sgurr, Skye loomed large and the largest of the Inner Hebrides was our next stop. We anchored in Loch Scavaig, which let us ramble up to Loch Coruisk for a four-hour bash around this deeply dramatic natural amphitheatre on foot. As we eked our way around the crystal-clear waters, the mighty peaks of the Black Cuillin mountains soared like rock sentinels above.
Sailing off to Canna
Back aboard, our by now nightly hot tub session benefited from the epic backdrop of the Cuillin as we cruised away from Skye by the wee island of Soay bound for the natural harbor of Canna.
We got ashore at Canna the next day, but not before more superb cooking. Our young chef grew up near Oban and learned his chef skills locally so he handily knew where to source all the best of the fresh local produce around Oban. Every meal was a delight — my favourite dish was the filet of perfectly pan-fried salmon laced with cream and spiced with chorizo.
The rest of the passengers made it ashore on Canna after a hearty breakfast. I'd chatted to the captain who was kind enough to tender me ashore on to the neighbouring island of Sanday — the crew are always very helpful in getting guests ashore when it's possible. This enabled me to hike along the cliffs checking out the puffin colonies on Sanday's rock stacks.
I joined the rest of the passengers to explore Canna's coast before another wee solo hike up to Compass Hill. This brought great views and the company of a nosy golden eagle.
Onwards to Rum
Our last island was Rum, where we managed to get ashore again. By far the largest and most mountainous of the Small Isles is a brutal beauty.
Rather than tackle her daunting mountains (they offer no "easy walk"), on this trip I opted to stay with the group as our guide ushered us up around to the wee settlement and to the grandiose country house of Kinloch. In the Village Hall's café, we met some engaging friendly locals, a feature of every island we landed on. They wanted to know all about us and our ship outside lying at anchor in the bay.
We were blessed with our weather aboard the Emma Jane. We enjoyed low winds, blue skies and lots of sunshine.
For four days in a row we enjoyed glorious views of Skye's omnipresent Cuillin ridge. Fittingly as we closed back in on the Sound of Mull the wind kicked up to make seeking sanctuary in Tobermory appealing.
On my last night I took advantage of the Emma Jane being moored alongside and nipped into my favourite pub on Mull, the Mishnish. Over a wee dram I gazed out towards Emma Jane. Already I missed the great company, the stellar cooking, the epic scenery and wildlife of those very special isles, and, yes, of course, that hot tub with a view!
QUICK FACTS
Itineraries/Fares
Emma Jane has an 8-night "Skye and the Small Isles" mentioned here on July 17, 2021, from $3,650 per person including all meals, wine with dinner and excursions.
The vessel is also available for private charters, which currently account for about 15-20% of all bookings.
Note, people often book cabins well in advance, often two years ahead, with much of the summer 2021 season already booked out, so do look to the 2022 season to avoid disappointment.
Getting There
These days there are a number of direct flights from North America to Scotland. Depending on your airline, many flights connect through London. You can choose to arrive in the Scottish capital of Edinburgh or Glasgow. Trains run from Glasgow direct to Oban.
Tips
Emma Jane's sister Elizabeth G is not as luxurious and spacious, though she is still comfortable, and her rates are lower so she is a better option if you are watching your budget.
After a refit a couple of years ago, Elizabeth G comfortably accommodates a maximum of 10 passengers (8 for individual bookings in four en-suite cabins, and 10 for full charters). She is smaller than her more luxurious sister, but Elizabeth G is a wee charmer, a sleek former Norwegian rescue ship that cuts through the Hebridean seas with ease.
She's a trusty steed and one who has steered me out to ultra-remote St Kilda. For that reason alone she is a favourite of mine. Read more about them both here.
Weather
Scotland is this green with a reason as it can rain whenever you visit. The cruising season runs from spring in April through to autumn in October.
May and September are good choices as they tend to be drier, prices are a little cheaper and there is less chance of having to contend with the baleful midge, a harmless but annoying small insect. August is the warmest month, but can also be very wet.
Money Matters
The British Pound is the official currency, with Scottish banks printing their own notes that are legal tender throughout the UK. Credit cards and cash widely accepted.
Emma Jane Backstory
Proud Seahorse was launched with Hebrides Cruises in May 2017. She was bought from an Orkney family, who were pleased she would be owned by another seafaring family. The vessel was built in 1978 as an ocean going stern trawler with twin Detroit 8v71 engines and Alison gearboxes, typical of Norwegian rescue ships.
She was then commissioned for survey work in the Gulf of Suez and the Mediterranean Sea. In the 1980's she was contracted by the British Royal Navy for 18 years, doing survey work around the coast of Britain and the surrounding waters. She was then bought by the Reid family in Orkney and fully converted into a luxury yacht, remaining in their ownership until sold to Hebrides Cruises in 2017.
During the winter of 2017/18 the vessel was resprayed to match Hebrides Cruises' Elizabeth G and renamed Emma Jane (Emma is the daughter of Rob Barlow, Hebrides Cruises owner and skipper, and works for the company.)
For more information on cruising the Hebrides with Hebrides Cruises check out https://www.hebridescruises.co.uk/.
RELATED:  Back Doon Tha Watter. by Robin McKelvie.
RELATED:  Capturing the Spirit of Scotland on the Caledonian Canal.  by Robin McKelvie.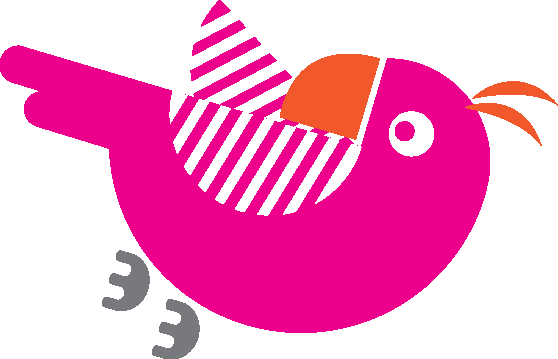 Don't miss great articles, reviews, news & tips about small-ship cruising, SUBSCRIBE to QuirkyCruise.com for updates and special offers!  
© This article is protected by copyright, no part may be reproduced by any process without written permission from the author. All Rights Reserved. QuirkyCruise.com.
Posted In: