Mekong River Cruise with Scenic.
By Heidi Sarna.
My first Mekong River cruise a decade ago was with Pandaw, a pioneer of Southeast Asia river cruising and one of my favorite small-ship cruise lines.
They offer a casual old-world experience aboard traditionally-designed boats built with lots of teak and open decks to resemble classic Scottish-built Irrawaddy River paddle steamers from a century ago.
In recent years, more river boats — many of them quite luxurious — have entered the waters of Southeast Asia. One of the companies is Scenic.
Last October, I cruised the Mekong River from Cambodia into Vietnam with Scenic aboard the all-suite 68-passenger Scenic Spirit — by far my poshest Mekong River experience — complete with an onboard spa and mini swimming pool.
My friend Sheila and I thoroughly enjoyed our 10 days of pampering and adventure. Scenic smartly combines its 7-night Mekong cruises with a 3-night hotel/tour pre- or post-cruise package in Siem Reap to see the temples of Angkor Wat.
Thinking about taking a high-end Mekong River cruise?
Here are 15 reasons to choose Scenic!
The Immersive Excursions
The whole point of a Southeast Asia river cruise is to learn something, see something, and feel something. Scenic's daily excursions, usually one in the morning and another after lunch (often with multiple choices), range from temple and monastery visits to walks through rural villages.
There are strolls through eye-opening, nostril-shocking open-air markets selling fresh everything; jaunts on motorized wooden sampans to soak up life on the river; and adventurous rides in tuk-tuk cycle rickshaws.
The Angkor Wat Temple Complex 
One of the world's most coveted travel sites, parts of the world-famous temple complex in Siem Reap, Cambodia, date back more than 1,000 years. With its intricate carvings, jungle setting and hauntingly beautiful ruinous visage, the temples of Angkor Wat inspire awe, wonder and gratitude for anyone fortunate enough to visit. Three days in Siem Reap, based in a luxury hotel, is part of the package.
The Pagodas
A Mekong River cruise in Cambodia and Vietnam is a journey rich in gilded Buddhist sanctuaries, alternatively called temples, shrines and pagodas. Some are grand and topped with massive roofs and ornate glittering interiors covered with intricate murals. Others are humbler, with aging wood, faded paint and crumbling stupas; they're part of the everyday village tableau, complete with sleeping dogs and playing children.
The Sampan Rides
Most days, excursions involved transferring from the Scenic Spirit, whether anchored mid-river or tied up to a tree along the river banks, to a local motorized sampan. Some were wooden, and all had the requisite evil eye painted on the bow to ward off danger. Zipping up and down the river in these boats afforded us close up views of the river banks, to see women washing clothes at the water's edge and children splashing and waving. We saw lone figures in conical hats fishing from small skiffs and families living aboard squat cargo barges, laundry flapping across the stern, motoring past with loads of sand, gravel, rice and watermelons.
The Sunsets
It seemed we were treated to soul-stirring sunsets nearly every day of the cruise, and some morning sunrises were equally as jaw-dropping. With our suite's huge windows that could be opened with the touch of a button, we could take amazing photos and videos with very little effort! Or if we felt more ambitious, Scenic Spirit's expansive top deck was an excellent perch to soak up a fiery sunset melting into the Mekong.
AND, our days at Angkor Wat included a sunrise visit, which turned out to be a mind-blowing pinky-purply stunner. We stood in awe watching the morphing color, thanking our lucky stars for the opportunity to witness such a spectacular natural wonder.
The All-Inclusive Fares
An impressive repertoire of excursions, from walking, speedboat and motor-coach tours, to Scenic's special "Enrich" happenings — experiential events such as high-tea at Raffles in Phnom Penh — are part of the fare. Also priced into the package are free-flow drinks, with an excellent complimentary wine list with multiple choices each day. Room service, transfers to and from airport, wifi (though spotty), and gratuities (however many leave additional tips) are also part of the fares.
The Suites
Southeast is Asia hot year-round, not to mention quite culture-shocky, so your cabin is an important retreat for relaxing and recharging. The Scenic Spirit's 34 outside suites impress with floor-to-ceiling windows that open top to bottom with the touch of a button, for fresh air and photo taking. Most are 344-square-foot Deluxe Suites with walk-in wardrobes, mini-bars, sitting area, and flat-screen TVs for movies and music.
The Spa
The Scenic Spirit's lovely little spa, a dark-wood paneled retreat, was my happy place. Each excellent treatment begins with a ceremonial foot bath in a copper bowl. Making a great thing even better is the price — an hour-long massage is just $30 USD. I had two of them with the sweet and skilled therapist Rotana! There's also a gym with three cardio machines, a sauna and steam room, and even a decent-sized outdoor pool up on deck.
The Guides
The group of excellent local Scenic guides that accompany passengers for the entire 10-day cruise-tour are the glue that keeps the itinerary running smoothly. They lead all excursions and share not only facts about the region's rich culture and heritage, but fascinating personal anecdotes as well about about marriage, education and tragic stories of family members who perished during the Khmer Rouge genocide.
The Service
Attentive, approachable, friendly and exceedingly professional, the service level is high-end on board, in Siem Reap and during excursions. From the multiple excellent local guides who travel with the cohort to the restaurant servers, massage therapists and front desk staff, it really is "your wish is my command."
The Dining
As most passengers want to try the local fare, at least at some meals, and the Scenic Spirit did a great job offering both Asian and western dishes in its lovely windowed restaurant. Lunch was my favorite meal of the day — highlights included Cambodian and Vietnamese "street food" buffets. Festive stations offered prawn sugarcane skewers, Khmer crepes, dim sum, Vietnamese pho noodle soup, fried insects, and exotic fruits like hairy red rambutans. At all meals, there were always western favorites as well.
The Entertainment
The entertainment in Siem Reap was excellent, from the dazzling Phare Cambodian Circus, a campy and skillful acrobatic extravaganza, to the magical dinner and Apsara dance performance in the shadows of a beautiful 10th-century temple. Onboard the Scenic Spirit, entertainment revolved around after-dinner drinks with new friends, plus a few featured events — a colorful and clanging dragon dance by a local troupe, a lively trivia contest and a dance party on deck under the stars with the crew.
The Other Passengers
A big part of the fun is cruising with an intimate group of like-minded others, folks who are as inspired and eager to travel in Southeast Asia as you are. The majority of Scenic river cruise passengers are Australian, with a sprinkling of other nationalities, including North Americans, New Zealanders, Britishers, Europeans, and others. Mingling was easy and we enjoyed hanging out with new friends.
The Convenience
Southeast Asia is an amazing travel destination, but it can be challenging at times for even the heartiest adventurer, thanks to the heat (it's hot year-round, sticking to the 80s and 90s F) and crazy traffic. A luxurious river cruise mitigates much of the hassle and lets you focus on the cultural treasures. Unpack once; largely avoid road travel; enjoy plush air-conditioned suites, spa and dining; and soak up the fascinating life on the river and along its banks. 
The Family Vibe
I've noticed that family-run companies like Scenic seem to thrive on the pride and passion that come from building and owning a business. Scenic was started by Australian Glen Moroney in 1986 and has grown into the thriving high-quality luxury cruise and travel company it is today.
Fares start at $4,395 USD per person for the 10-night Luxury Mekong and Temple Discovery Cruise package (7-night Scenic Spirit cruise + 3-night Siem Reap hotel stay). Fares include drinks, meals, excursions and a handful of special enrichment experiences. Visit the Scenic site for booking info.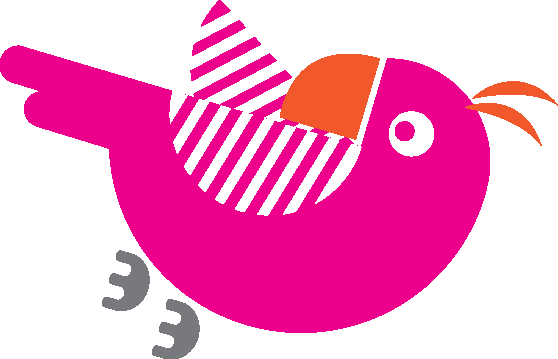 Don't miss a post, subscribe to QuirkyCruise.com for monthly updates!  
© This article is protected by copyright, no part may be reproduced by any process without written permission from the author. All Rights Reserved. QuirkyCruise.com.
Posted In: