by Ted Scull & Heidi Sarna.
A small-ship cruise, like any cruise, includes a lot of the basics in the fare — your cabin, meals and often guides/lecturers — but not everything. Because small-ship cruises are interesting and offbeat by their very nature, there are typically a few more details to factor into your budgeting than if you were off on a no-brainer Caribbean mega-ship cruise out of Miami. To eliminate any surprises, here are 12 tips to help you determine what's included in the fare, what's not, and what optional extras you might spring for to enhance your experience.
 1. Airfare. Usually it is NOT included. To distant locales like Antarctica, Galapagos, Australia or French Polynesia, airfare is a major factor even in economy class. Occasionally, lines will include airfare, especially for European riverboat trips that are not selling well or when there may be a charter flight thrown in (e.g. for Galapagos cruises, between mainland Ecuador and the Islands). The airfare, when included, will be economy, possibly not the most direct routing and usually not upgradable. If you want a specific airline or a better itinerary, the line may charge a fee to customize your requests. High-end lines occasionally offer discounted business class.
2. Shore excursions. MAY or MAY NOT be included in the fare. While they may be included on many river cruises or on expedition voyages in the Galapagos, Arctic or Antarctica, shore excursions will often not be included on oceangoing small-ship cruises in Europe and many other places. A basic walking tour or similar might be included, but hot-air balloon rides or sightseeing by helicopter costing hundreds of dollars extra will not be.
3. Sporty activities. They ARE typically included. The use of equipment that's carried on board the ship — from bicycles to water sports paraphernalia like paddle boards and snorkeling stuff — will typically be included in the fare, while scuba diving (gear and guiding) will not be. Kayaking may be included in locales other than the Arctic and Antarctica where closer supervision is required.
4. Alcoholic drinks. Usually are NOT included. With the exception of some of the higher-end lines and increasingly some of the river lines, wine, beer, and spirits are typically not included in the fares, or may be only included at lunch and dinner, or just at dinner. Typically across the board, coffee, tea and bottled water are included in the fares; and usually sodas, but not always.
5. Cabins. Pricing is based on DOUBLE OCCUPANCY. Most of the time, small-ship cruise fares, like the big ships, are based on two people sharing a cabin. So, theoretically if solo travelers occupy cabins by themselves, they may have to the pay the price of two people (referred to as the "single supplement"), i.e. buying the whole cabin.
6. Solo travelers. There MAY or MAY NOT be special rates for you. The ship may have some single cabins, usually not many, and they sell out fast. Or, the line may offer discounted single supplements for occupying a double cabin such as 150% of the fare; 125%; or even waive the charge entirely, again usually if bookings are soft. Click here for an article about solo small-ship cruising.
7. Cabin sharing. If offered, it WILL save you money. A few lines will help solo travelers find a share with another passenger of the same sex. If you sign up for this and a share is not found, you may well get lucky and end up having the cabin to yourself for the per person double occupancy rate. Read the individual lines' brochure/websites to see if this is an option.
8. Cabins for 3 to 4 passengers. Extra berths WILL save you money. Some ships' double cabins may have a sofa bed or a fold out lower berth and/or fold down upper berth. It is quite a bit cheaper for additional passengers to share the same cabin than to buy a separate one. This arrangement is highly popular with families or young people on a budget.
9. Tips. They are usually NOT included. While not mandatory, in most cases they are customary, so do factor in gratuities for onboard staff and local guides/drivers ashore, which depending on your generosity and length of cruise, can add up to a few hundred dollars.
10. Special gear. It may NOT be included. For many expedition cruises in places like Antarctica, Arctic or Alaska, you'll need special clothing such as raincoats, waterproof pants, boots and/or parkas. In some cases, these accessories may be included, but you still might want to supplement with some of your own.
11. Hotel stays. Usually are NOT included. In some instances, for example the Galapagos and throughout Asia, you'll have to stay a night or two in a hotel before and after the cruise due to the timings of flights. However, some lines create cruise tour packages where the ship portion is bracketed by included hotel stays such as Prague at the beginning and Budapest at the end of a Danube River cruise or a Cambodian hotel and sightseeing and the same in Vietnam for a Mekong River cruise. When hotel stays and sightseeing are bundled into one price, then transfers between hotels and ship will be included.
12. Additional extras to consider. Massage and salon services, extra tariff dining and transfers between the airport, rail station or hotel and the ship via taxi, bus or train. Wi-Fi may or may not be included, and when it is, Internet speed is usually much slower than on land, and there may be gaps in coverage. Gradually, Internet accessibility is improving.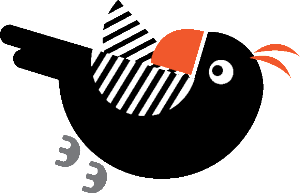 Posted In: