Barge Lady Cruises
Barge Lady Cruises, the inland waterways operator of roughly 50 luxury small-ship hotel barges, has been around for more than three decades expanding its reach throughout western Europe, the UK and Ireland, almost wherever their shallow craft can navigate. Europe is blessed with natural waterways and a rich heritage of canal building that goes back several hundred years to when shallow-draft boats called barges were vital in transporting goods between the major ports of Europe.
Today, commercial traffic still exists on some rivers and canals, though private yachting, barge travel, and on the larger canals and rivers, riverboats, dominate.
When we're talking barge cruising, most are owner operated by passionate folks who enjoy offering a boutique hotel experience on these sturdy, charming and wonderfully quirky conveyances. Moving at just about four miles an hour, the point is to soak up the lovely scenery along the way while enjoying great food and wine.
Barge cruising may be the slowest form of cruising (a walking pace), hence sightseers are rewarded with an up-close and highly personal take on the region chosen.
RELATED: Barge cruise newbie? These first timer tips will help!
Ship, Year Delivered & Passengers
The fleet numbers 50 moored all over Western Europe — some conversions from cargo barges and others newly-built specifically for the pleasures of canal cruising. Berth capacities range from 2 to 22.
The smaller capacity barges are perfect for private charters by families, good friends and affinity groups.
Against the backdrop of their longtime relationships within what is a small industry, Barge Lady Cruises will curate itineraries based on specific requests such as vineyard visits, historic destinations, birding, cycling, golfing, hiking, walking and so on. Otherwise the vessels operate as hotel barges where you book your cabin or cabins and share the experience with (hopefully) like-minded others. Though do keep in mind, if you don't take a fancy to the other passengers on an intimate 6- or 8-passenger canal barge, you're stuck. Definitely consider booking the whole boat with friends or relatives.
In 2018, the firm opened a Canadian office for barge cruising along the scenic waterways of Ontario.
Passenger Decks
Two or three decks; cabins, indoor public spaces and possibly a third open deck. Naturally, no elevators.
Passenger Profile
Anyone who wants to leisurely see a specific region, comfortably and close up without the hassle of having to cope with driving, trains, and dealing with an unfamiliar foreign tongue. Language on board is English, though the crew will speak the local language too.
Price
$$ to $$$ — entirely dependent on the star classifications. See explanation under cabins.
Itineraries
All cruises last six nights/seven days and cover about 50 miles.
Barge Lady vessels cruise virtually every region of France where canal and rivers exist;
Holland (especially in the bulb season) and some venture into Belgium's dense network of waterways;
Germany along the Mosel to Luxemburg City and Trier (canal locks);
Italy following the Po River and Bianco Canal from Venice to Mantua;
England along the busy Thames lined with attractive villages and historic riverside pubs, all just west of London;
Scotland's cross-country Caledonian Canal that links four lochs (including Ness);
Ireland's eternally-green landscapes bordering the Shannon River.
Included Features
A dedicated crew including a chef and a tour guide; pre-arranged pickups and drop offs include nearby railways stations, hotels or rental car offices; open bar and paired wines with lunch and dinner; daily escorted sightseeing and entrance fees; daily maid service; and use of onboard amenities such as bicycles, hot tubs, and WiFi. Suggested tipping is 5-10% of the fare.
Why Go?
Barging is leisurely cruising par excellence. Travel on waterways at the pace of a fast walk, a bit faster by following the towpath on a bicycle, and dead stop in the evenings. You are amidst beautiful landscapes when under way, and when tied up, close to lovely villages for after-dinner strolls.
Daily excursions with no more than 20 people, often less, take you to beautiful spots, vineyards, chateaux, artisan workshops, and local produce and craft markets.
When to Go?
While the barge cruising season runs from April to October, there are seasonal plusses and minuses. Early and late in the season will see fewer tourists at the most popular sights and fewer private craft on the waterways. However, it may be too cool to remain on deck when underway and in the evenings when tied up.
The beauty of barging is that you're mainly cruising in the countryside, which substantially lessens being beset by teeming crowds.
Cabins
The cabin sizes generally dictate the star rating, with 3-stars at roughly 100 sq. ft.; 4-stars at 125-200 sq. ft.; 5-stars at 200 sq. ft. with hot tub; and 6-stars at 250 sq. ft. with hot tub. Because barge cabins are located at the waterline, they have portholes or small windows, not big picture windows as with riverboats.
Public Rooms
Barges have a lounge, possibly a second semi-partitioned seating area; dining area; forward outdoor seating on the same deck; and perhaps additional open and/or covered seating above the public spaces. Small book collections will reflect the cruising regions, often along with reading left behind by past passengers.
RELATED: Cruising the canals of France aboard the Esperance.  by Elysa Leonard
Dining
Food is most definitely a major attraction and will reflect the country and region. Breakfast and lunch will be buffet and dinner served with paired wines. Cooking and presentation will be of a high standard, and catering is for a few not hundreds or thousands as on ocean-going cruise ships. Often the chef will introduce the evening meal. A cocktail hour with canapés precedes dinner.
Activities & Entertainment
The cruising day may start with an excursion, then return for lunch, cruise in the afternoon, and tie up at night or cruise in the morning with lunch aboard and an afternoon excursion. There may be evening musical entertainment and often a chance to visit the town on foot from the landing. Leisure time is spent viewing the scenery at four mph from the comfort of the deck, joining the captain in his wheelhouse, watching chef in his open kitchen, relaxing in a hot tub, tasting wine and spirits from the onboard cellar, socializing on deck, and of course good old fashioned reading and scenery gazing.
Special Note
If barging is of interest and you are a neophyte, compare how barge cruising is different or similar to riverboat cruising to determine if it fits your travel style.
Along the Same Lines
There are many barge companies and others will be added. Abercrombie & Kent gets a brief mention on QuirkyCruise as they charter some of Barge Lady's vessels.
Contact
Barge Lady Cruises, 101 West Grand Avenue #200, Chicago IL 60654; 800-880-0071; bargeladycruises.com.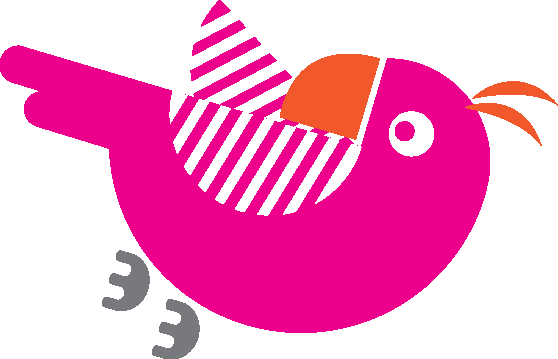 Don't miss great articles, reviews, news & tips about small-ship cruising, SUBSCRIBE to QuirkyCruise.com for updates and special offers!  
© This article is protected by copyright, no part may be reproduced by any process without written permission from the author. All Rights Reserved. QuirkyCruise.com.
Posted In: