Lindblad's Return to Service
By Anne Kalosh.
Like all other cruise operators, Lindblad Expeditions' ships are laid up to wait out the worst of the COVID-19 pandemic. The company was fortunate to have no reported cases among passengers or crew. And, while two of its ships were stuck off the Falkland Islands for a week or so, charter flights got people home so the desperate situations that affected some other lines were avoided.
Now, during the global suspension of cruise operations, Lindblad is lining up coronavirus tests and working with a team of outside experts to bolster its health protocols.
Small-ship Advantage
"We firmly believe that the smaller size of our ships, our advanced cleaning systems and robust operating protocols, along with the remote geographies we visit, and the profile of our guests, ideally situates us to be able to resume operations safely and effectively once travel restrictions have been lifted," the company said in reporting first quarter earnings.
CEO Sven Lindblad singled out its most notable advantage as the "size of our vessels, which range from 48 to 148 passengers, allowing for a highly controlled environment that includes stringent cleaning protocols. The small nature of our ships should also allow us to efficiently and effectively test our guests and crew prior to boarding."
He estimated it will only take a few thousand tests a month to ensure all guests and crew across the entire fleet are tested.
"Additionally, the majority of our expeditions take place in remote locations where human interactions are limited, so there is less opportunity for external influence," Lindblad continued.
"Lastly, our guests are explorers by nature, eager to travel and have historically been very resilient following periods of uncertainty."
Testing is Key
The ability to regularly test crew and, as a condition for embarking, all guests is essential to restart operations, Lindblad stressed. He indicated the company expects access to reliable tests in the near future.
It's also vital to offer a "verifiable" safe environment on board, to win the crew's understanding and cooperation concerning new protocols and to have customers' confidence.
On the latter, Lindblad reported receiving "many messages" about their eagerness to travel. While the company's age group is older, making them more vulnerable to COVID-19, "They want to live their lives. They won't be held back," he said.
RELATED: Lindblad Announces "Self-Disinfecting Fleet."  by Anne Kalosh
RELATED: Lindblad Expeditions Goes Carbon Neutral.  by Anne Kalosh
Wild & Remote Places
Since Lindblad focuses on wild and remote places, it's possible to operate without the vast infrastructure the mainstream cruise industry requires. Docks and motor coaches aren't needed.
"We drop anchor and launch Zodiacs and kayaks to explore … We control the logistics," Lindblad explained. "We need very little shoreside support so we can keep self-isolated."
In Alaska, for example, cruises sail between Juneau and Sitka with little other port content, "basically, one other place with human community. We will reduce that so there's less exposure to communities," he added.
Currently, anyone arriving to Alaska has to self-isolate for 14 days. "By July, I think [communities] will have a completely different view. By June, I don't think that will be the case," Lindblad said.
However, ports and borders need to open. For ships to explore the Norwegian Arctic, "Norway needs to invite us to come." Iceland, Greenland and the Galápagos are also key to expedition programs.
The line is making plans to activate some third quarter voyages should authorities permit, and has already sorted out the charter air arrangements to get people to and from the ships.
Returned U.S. Aid
Lindblad qualified for the Paycheck Protection Program under the United States' coronavirus relief bill, the CARES Act, but returned the money after the brouhaha over the funding of public companies. Sven Lindblad said the money was given back in the hope it will go to smaller entities like travel advisors, and he called on the U.S. to create additional support programs.
Meanwhile, for canceled voyages, most Lindblad customers are accepting future cruise credits instead of seeking refunds.
Bookings are coming in for 2020, 2021 and 2022, including more than $15 million since March 1.
To keep the business going, the company has acted to shore up its liquidity and cut expenses. Like other cruise lines, Lindblad is taking advantage of COVID-19 debt holidays (loan payment deferrals) offered by export credit agencies that guarantee loans to build ships in their countries.
A Look Inside National Geographic Endurance
Polar new build National Geographic Endurance was delivered in March by Norway's Ulstein Shipyard. If not for the pandemic, the vessel would have been welcoming passengers aboard inaugural Arctic voyages now.
A video preview shows National Geographic Endurance's X-Bow, a design patented by Ulstein for a smoother ride and better seakeeping.
The bridge is spacious enough to hold all 126 passengers, according to Capt. Aaron Wood — not that that would ever happen, but Lindblad is one of the few companies with an open-bridge policy. At water level the "Base Camp" houses two sheltered areas to board the Zodiacs.
Endurance interiors have a sleek, modern Nordic look. And artist Zaria Forman curated a permanent polar art exhibit for the ship.
The Ice Lounge provides 39 flat-screen televisions for presentations. Restaurant 270º is named for its panoramic views, with floor-to ceiling windows. Meanwhile, the Sanctuary wellness center offers a yoga studio and infinity Jacuzzis. The very cool-looking transparent twin igloos afford panoramic views and seating on fur-covered daybeds.
Accommodations include 13 extra-large balcony suites — each named for a famous polar explorer. Of the 56 standard cabins, 40 (among them, 12 solo cabins) have balconies.
A sister ship, National Geographic Resolution, is under construction at Ulstein and still targeted for fourth-quarter 2021 delivery.
Hopefully, by then, the world will have awakened from the COVID-19 nightmare and small-ship expedition travel will be thriving again.
RELATED:  Peter Knego's Adventure Aboard the Nat Geo Venture in Baja California.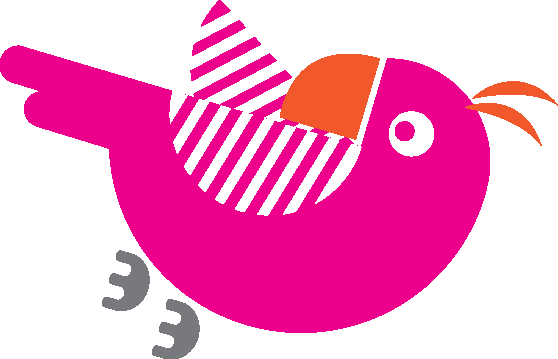 Don't miss great articles, reviews, news & tips about small-ship cruising, SUBSCRIBE to QuirkyCruise.com for updates and special offers!  
© This article is protected by copyright, no part may be reproduced by any process without written permission from the author. All Rights Reserved. QuirkyCruise.com.
Posted In: