Lindblad's New National Geographic Venture
By Peter Knego.
My Lindblad Expeditions "Among The Great Whales" adventure aboard the brand-new 100-passenger National Geographic Venture began at San Jose del Cabo at the tip of Mexico's Baja California peninsula. It was a three-hour drive up the Pacific Coast and across rugged desert terrain to the CostaBaja Resort overlooking the Bay of La Paz in the Sea of Cortez.
A nice buffet dinner under the stars provided an ideal way to unwind and meet fellow shipmates, about 100 well-traveled Americans and a scattered few from other countries.
Nearly everyone on board the 7-night cruise was there to see and get up close to the wildlife, sea lions, birds and especially the whales. Many guests were avid photo takers who appreciated the official photographer's tips with techniques.
On Board
The next afternoon, we crossed to the Pacific Coast to join the brand-new National Geographic Venture; aka NG Venture.
Introduced in early 2019, the 238-foot, 2,380-gt NG Venture is a sparkling, state-of-the-art expedition ship with a fleet of eight zodiacs and 24 kayaks. The US-flag ship is fitted with stabilizers that would come in handy in open ocean conditions.
The ship has four decks connected by a lift and two stair towers. The layout includes a lounge, dining room, shop, gym, an open bow observation platform, an open bridge (conditions permitting), a sheltered stern terrace and a platform for boarding kayaks and zodiacs.
Due to an approaching storm, instead of overnighting for a morning bird-watching excursion in Bahia Magdalena, we sailed off to Laguna San Ignacio, a protected whale feeding ground about 100 miles up the coast. It is a site made famous by the likes of John Steinbeck and Jacques Cousteau.
The Cabin Accommodations
My Category 3 cabin had a comfy queen-size bed, two picture windows, a writing desk, plenty of storage space, and bathroom with shower. Being the most forward cabin, it was a bit bumpy that first night as it took the brunt of the pounding waves and succumbed to some serious "corkscrewing" — that dreaded combination of pitching and rolling.
Thankfully, for those like me with motion sickness issues, the ship provided an abundant supply of delicious ginger chews and meclizine tablets. Both were effective.
As for the Venture's other accommodations, the top-grade Category 1's have large picture windows that look out to a narrow promenade, a sitting area and an expanded bathroom. Category 2's are slightly smaller but come with a private balcony.
Categories 4 and 5 are the most economical, and thus smaller and lower in the ship, which can actually be a good thing when the seas get rough.
The lack of televisions provided a chance to fully disengage from the chaos of the outside world.
 First Excursion Ashore
It was gray and cooler than expected when we finally reached the shelter of Laguna San Ignacio the next afternoon. That first Zodiac ride in the chilling wind and rough surf would add to the sense of adventure and ultimately pay off in spades.
Strangely, this entire week in the Baja region would be about ten degrees cooler than in California where I live, so I was glad to have brought a sweatshirt and waterproof windbreaker along.
No matter what the weather conditions are, you can never go wrong with layers!
After a beach landing, we transferred from the ship's Zodiacs to locally operated pangas that buzzed us deep into the gray whales' turf. All around us, the giant cetaceans were "spy hopping," or projecting their massive bodies vertically out of the sea to get a peek above the surface and then falling back with a giant splash.
Our guides explained that this gravitational shifting also helps them digest the little crustaceans and other tiny creatures they had come to gorge on.
As our panga returned to the beach, a "friendly" (a baby gray calf) surfaced alongside just long enough for us to pat its barnacle-encrusted skin before it vanished back into the bubbly realm.
Click below: When a whale breaches within touching distance, it is called a "friendly".
Sunsets & Sunrises
Back aboard the National Geographic Venture, dinner was slightly delayed so that we could gather on the bow for a startlingly beautiful sunset. For that lingering transition from day into night, our slice of the world was bathed in an almost fluorescent orange and magenta glow.
The next morning, it was all about Zodiacs and pangas and the pursuit of more whales.  The seas were not only teeming with majestic grays, but provided a side show of dancing dolphins, the occasional leaping manta and scores of sea turtles.
With the sun beaming on the jagged purple peaks of the Sierras De La Gigantes in the backdrop, it couldn't have been more exhilarating. Although there were no more close encounters of the "friendly" kind.
Racing Ahead to Avoid a Storm
For the next 36 hours, the National Geographic Venture made a mad south-by-southeasterly dash for Cabo, where the Pacific meets the Sea of Cortez.  For a delightful interlude on that first afternoon, dolphins frolicked in our bow wave.
Click above to view dolphins escorting the National Geographic Venture on her southbound journey.
Thankfully, as the Venture kept ahead of the storm, it would be a relatively smooth ride. I enjoyed the ship, dining, enrichment lectures and fellow guests, free of the trance-inducing effects of meclizine.
Dawn of a New Day
Day six began with the night sky morphing from ink blue into a lovely shade of pre-dawn purple-essence.
With coffee in one hand and camera in the other, I worked my way up to the bow platform to join fellow guests as the rising sun cast its first rays on Friar's Rocks. The iconic formation at the tip of Cabo San Lucas is also known as Los Arcos.
Scores of tiny craft were heading out of Cabo's small harbor to join us in welcoming the new day and the National Geographic Venture's transition from the open Pacific to the Gulf of California, or as it is more commonly called, the Sea of Cortez.
After breakfast, the Venture motored to the outskirts of another small marina, that of San Jose Del Cabo, where we boarded zodiacs for a short ride ashore. I opted for the combined bird-watching walk in the estuary and time to wander the old town, with its historic mission, shops and galleries.
Whales Whales & More Whales
Back aboard in time for lunch, we felt the gentle rumble of the Venture's diesels propelling us into deeper water for an afternoon spent chasing humpback whales. With each breach and fluke, there were gasps, the frenzied clicking of camera shutters, and the occasional groan of someone who just missed capturing the action in pixels.
Another spectacular sunset serenaded us as we gathered on the stern terrace, where the al fresco bar was opened up for the first time during our trip.
On most nights, one of the naturalists would give an excellent presentation on the marine life, history and lore of the region.
Highlights were lecturer Marylou Blakeslee's readings from John Steinbeck's and Ed Rickett's "The Log From The Sea Of Cortez," describing their pioneering visit to the Baja Peninsula. I also greatly enjoyed expedition leader Bette Lu Krause's tales of being a young female mariner in a male-dominated sea.
Day seven began with an early morning blue whale sighting as the Venture neared Isla San Francisco. I signed up for the morning kayak ride in the relatively sheltered bay, seizing the opportunity to not only get up close to a rocky outcrop of pelicans but to snap some nice, up-close views of our ship.
Click above to experience the National Geographic Venture from a kayak's perspective.
After returning the kayak, I joined a guided walk into the tide pools on the other side of the narrow strip of land linking the two halves of the islet. Expedition team members pointed out numerous starfish species, urchins, crabs, sea cucumbers and other saline fauna.
Snorkeling
Lunch on the ship was followed by a snorkeling expedition. Lindblad provided the gear, including wet suits, as the sea temperature was in the mid-60s.
My adventurous Australian snorkeling partner Haney and I encountered some pretty exciting sea life, including a rare zebra eel, schools of positively fluorescent fish and some adorable yellow puffers.
Another zodiac ride to/from the ship allowed us to change gear for an afternoon hike that unfortunately had to be aborted midway due to severe winds.
As we kayaked, snorkeled and hiked, our expedition leaders pieced together an exciting last segment of the voyage. Taking advantage of the extra day gained by skipping Bahia Magdalena we would head to Puerto Escondido.
Sightseeing Alternative
Here, the next morning, local drivers took us on a ride back to Bahia Magdalena on the Pacific Coast to board pangas for another chance to enjoy an all-day expedition amongst the whales.
Those, like myself, who opted for the alternate choice, would be driven up into the Sierras de la Giganta for a visit to the historic Mission San Javier.
Then it was off to nearby Loreto, a charming Sea of Cortez resort town, where we could savor a Mexican lunch with time to explore on our own.
Last Full Day
Our last full day would be spent in the Espiritu Santo archipelago where the first morning excursion included a swim amongst sea lions followed by zodiac-ing into their feeding ground, where the rock formations resembled the creatures we had come to witness.
Click below for a leaping sea lion snippet.
Late that afternoon, we anchored off Los Islotes where the crew prepared a beach barbecue while many of us headed off on hosted hiking expeditions in search of wildlife and the unique flora of the Baja Sur region.
As the final sunset extinguished itself, we returned to the ship for a slide show recap of the week's adventure, then ultimately back to our cabins to pack and prepare for our homeward journeys the following morning. 🐋
Click here for a gander at QuirkyCruise's John Roberts' photo essay on the Nat Geo Venture.
Weather
This particular itinerary with both Pacific and Sea of Cortez ports operates between January and March.
Weather is typically moderate but it can get very windy in the Sea of Cortez and the Pacific swells can be rough at times, especially for a small ship.
What's Included
Drinks and tips are not included, but excursions are included in each port. In certain spots, weather conditions permitting, there will be a choice of activities from snorkeling and kayaking to hikes of various length and endurance.
Lindblad provides gear for snorkeling (masks, fins, snorkels and wetsuits), but guests must bring hiking boots and shoes that can withstand "wet landings" in the zodiacs. Layers of light clothing are highly recommended.
Rates for  the 7-night "Among the Great Whales" itinerary start at $5,990 USD per person based on double occupancy in a Category 1 cabin.
All images, text and video copyright Peter Knego 2019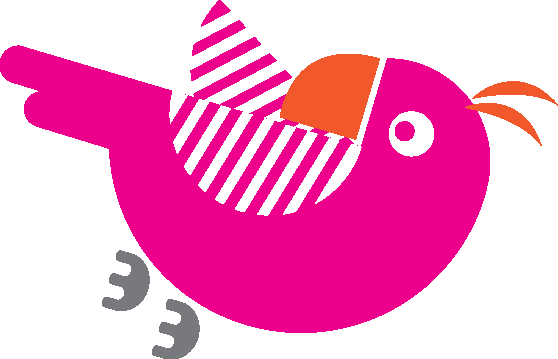 Don't miss a post, subscribe to QuirkyCruise.com for monthly updates!  
© This article is protected by copyright, no part may be reproduced by any process without written permission from the author. All Rights Reserved. QuirkyCruise.com.
Posted In: