Responsible Travel Trends
By Anne Kalosh.
Promising news in this era of coronavirus fears: Lindblad Expeditions is implementing "Premium Purity," a system that fosters a cleaner, healthier ship while drastically reducing environmental impact.
Photocatalytic Process
ACT CleanCoat is a photocatalytic process — that is, it's activated by light. This antibacterial spray breaks down bacteria, viruses, mold and airborne allergens. It can be applied to all surfaces to make them self-disinfecting.
A transparent and odorless spray, it protects a room like an invisible insulation while purifying and deodorizing the air for up to one year.
ACT.Global A/S, a Copenhagen-based company specialized in sustainable disinfection, said its ACT CleanCoat has been validated as effective against bacteria and viruses such as coronavirus, hepatitis, salmonella and E. coli.
Surfaces still need daily cleaning to remove dust and grease.
Here's a video that explains more.
Chemical-free & Harmless
So the other component of Premium Purity is the ACT ECA water system. ECA stands for "electro-chemically activated." This is a process in which salt molecules are split to create hypochlorous acid and sodium hydroxide, also known as lye and caustic soda.
In short, ACT.Global explained, the system turns water and salt into a liquid cleaning agent by destabilizing and elevating the electrical charge of the water. This has been proven an effective disinfectant.
Chemical-free and completely harmless to passengers, crew and the environment, the ACT ECA water can be used to clean rooms instead of toxic chemicals. Gloves, masks and other protective gear aren't needed, and the water doesn't need to be rinsed off.
"As the oldest and most experienced expedition travel company in the world, we go to some of the most pristine places on the planet. We are very conscious of the waste we produce, and how the cleanliness of our ship and protection of our guests on board is vital to a healthy environment," said Bruce Tschampel, vice president of hotel operations for Lindblad Expeditions.
"Premium Purity is unlike anything we have seen out there," he continued. "Our ships are truly pristine and healthy, and we already have measurable results to prove it from our initial pilot program on one ship."
RELATED: Lindblad Elminates Single-Use Plastic Fleetwide.
Guest-reported Illness Down 50 Percent
Following a yearlong trial aboard National Geographic Explorer, the system is going fleet-wide. Tschampel said guest-reported illness has declined by 50 percent, more than 1,000 plastic bottles of cleaning products were eliminated, and water usage was dramatically reduced by 1.1 million gallons per year.
"The crew is raving about how much healthier the ship is and how effective it is to use this solution," he added.
The fleet-wide rollout is another step in what Lindblad called its commitment to defining travel industry standards for sustainability and environmentally responsible operations.
Other Sustainability Initiatives
In 2019, the line went carbon neutral, offsetting 100 percent of emissions from its ships, all land-based operations, employee travel, offices in New York and Seattle and other contributors. Guest-facing, single-use plastics were eliminated fleet-wide in 2018. And Lindblad has operated a sustainable seafood program for many years.
Other initiatives include building ships that increase efficiency to reduce emissions, mandating supply chain solutions to eliminate plastic, sourcing and serving local, organic produce and making crew uniforms from recycled plastic.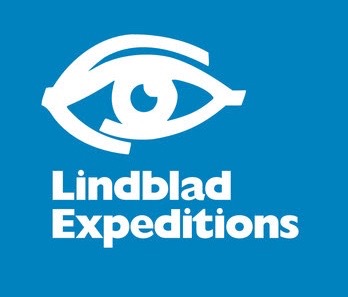 Don't miss great articles, reviews, news & tips about small-ship cruising, SUBSCRIBE to QuirkyCruise.com for updates and special offers!  
© This article is protected by copyright, no part may be reproduced by any process without written permission from the author. All Rights Reserved. QuirkyCruise.com.
Posted In: