By Anne Kalosh.
Attention, U.S. history buffs! American Cruise Lines' new "American Revolution" themed cruise itinerary will chart the most historically significant ports along Chesapeake Bay including a trio of new stops — Alexandria and Mount Vernon, Virginia, and Chestertown, Maryland.
The 11-day cruise will operate round-trip from Baltimore on the line's newest ship, AMERICAN CONSTITUTION, scheduled to debut in spring 2018.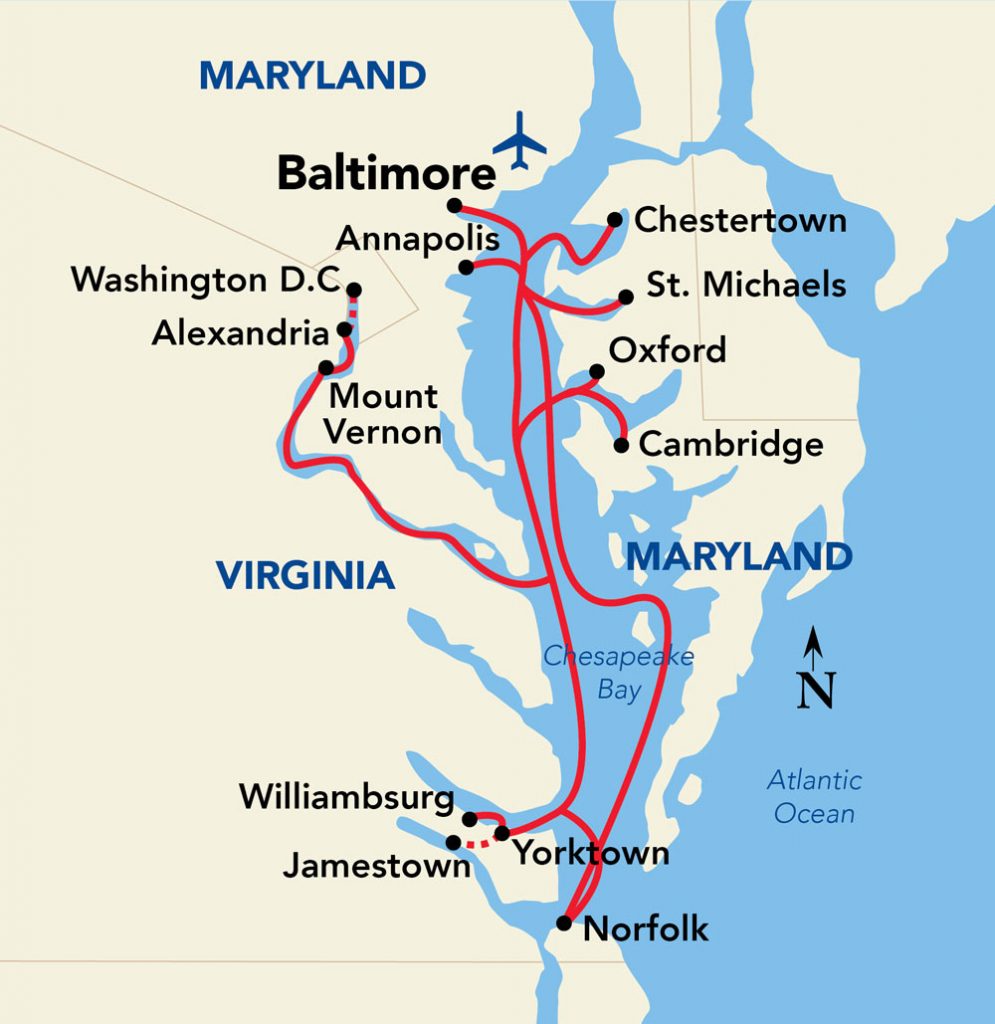 From Alexandria, passengers can explore Washington, D.C., participating in a guided tour of the National Mall or visiting the Smithsonian Museums on their own. In Chestertown, they can explore Schooner SULTANA, a replica of the Royal Naval Frigate SULTANA that served in the British Navy from 1768 to 1772. At Mount Vernon, American Cruise Lines' experts will guide visitors through George Washington's estate.
Among other highlights, the cruise will also take travelers to the last battlefield of the Revolutionary War in Yorktown and the first English settlement in Jamestown.
Dr. Harold Cones, professor emeritus of biology at Christopher Newport University in Newport News, Virginia, will serve as shipboard expert for the program. He is a naturalist, consultant and nature writer who develops, arranges and leads outdoor tours as a study leader for The Mariners' Museum in Newport News.
Sailing dates for the American Revolution cruise are April 28, May 8, Oct. 29 and Nov. 8, 2018.
The 175-passenger AMERICAN CONSTITUTION is under construction at Chesapeake Shipbuilding in Salisbury, Maryland.
© This article is protected by copyright, no part may be reproduced by any process without written permission from the author. All Rights Reserved. QuirkyCruise.com.
Posted In: