Vietnam's Red River (Pandaw) by Rachael
REVIEWER
Rachael from the US.
CRUISE LINE
SHIP
Angkor Pandaw.
DESTINATION
Halong Bay and Red River, Vietnam.
# OF NIGHTS
10.
DEPARTURE DATE & PORTS
May 2018, from Halong Bay, Vietnam.
OVERALL RATING
5 out of 5 stars (5=excellent, 4=very good, 3=good, 2=poor, 1=terrible)
-Food Rating: 5
-Cabin Rating: 5
-Service/Crew Rating: 5
-Itinerary Rating: 4
HAVE YOU BEEN ON A SMALL SHIP CRUISE BEFORE?
I've been on 1 small ship cruise.
REVIEW
I truly enjoyed all aspects of this cruise.  The first few days centered on the picturesque Halong Bay, weaving through the massive limestone rock formations. Sunrise was a particularly beautiful and calming time of day. From there, the trip was more about the day excursions than the river sites. We had the opportunity to see villages and interact with people locally. We could learn about the different customs, village life, and more intimate gatherings in these areas. I loved that this trip was not about shopping at all.
My only frustration is that we were often being shuffled back onto the boat when I wanted to stay in the town. I didn't really understand the rush when the travel distance on the river was never extensive.
The food on the ship was delicious, it was a good mix of authentic Vietnamese food and more western options too. And the chef graciously provided me all the recipes of dishes that I particularly loved.
Overall a wonderful trip that I would highly recommend.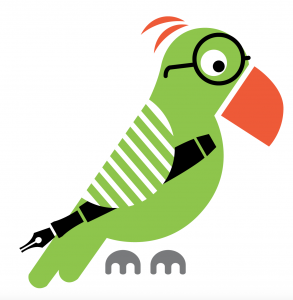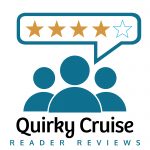 Contribute to our pool of honest reviews by real passengers. QuirkyCruise wants to hear about your latest small ship cruise for our Reader Reviews, a growing reservoir of opinions by small ship cruise lovers around the world. We don't edit or sugarcoat, we just present QuirkyCruise reader reviews straight from travelers to you.
Click here to fill out a QuirkyCruise Reader Review FORM.
And here's an INDEX of ALL our Reader Reviews. Have a look at what fellow travelers have to say and see what floats your boat.
Subscribe to QuirkyCruise HERE to receive a monthly update!
© This article is protected by copyright, no part may be reproduced by any process without written permission from the author. All Rights Reserved. QuirkyCruise.com.
Posted In: