Reader Review: Lindblad in Alaska's Inside Passage.
REVIEWER
Elizabeth Moss from the USA.
CRUISE LINE
SHIP
National Geographic Venture.
DESTINATION
Alaska Inside Passage.
# OF NIGHTS
7.
DEPARTURE DATE & PORTS
July 2019, from Juneau, Alaska.
OVERALL RATING
5 out of 5 stars (5=excellent, 4=very good, 3=good, 2=poor, 1=terrible)
-Food Rating: 4
-Cabin Rating: 5
-Service/Crew Rating: 5
-Itinerary Rating: 4
HAVE YOU BEEN ON A SMALL SHIP CRUISE BEFORE?
I've been on 1 small ship cruise.
REVIEW
We'll never forget the zodiac cruise rides to see icebergs and glaciers! Our 9 year old twins were particularly impressed by the "vikings" who surprised us with hot chocolate during one of the rides. This was our first ever cruise, so we have no comparison, but we loved this way of seeing Alaska. The views were amazing and the ship's captain would stop if there was interesting sea life or wildlife spotted.
Food was great, cabins were comfortable and roomy, the crew was friendly and helpful. We really enjoyed the naturalists and  programs, though didn't attend all that was offered as it would have been more than we wanted. Some days were a little slow for the kids, but they managed as there were a few other children on board.
The atmosphere was relaxed and casual and we had a lot of fun meeting our 92 fellow passengers, who seemed to enjoy the same type of vacation experience as we did.
Highly recommended.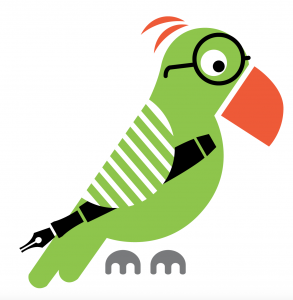 Here's the Lindblad Expeditions site.
And check out some of Elizabeth's photos from her cruise: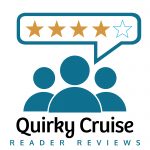 Contribute to our pool of honest reviews by real passengers. QuirkyCruise wants to hear about your latest small ship cruise for our Reader Reviews, a growing reservoir of opinions by small ship cruise lovers around the world. We don't edit or sugarcoat, we just present QuirkyCruise reader reviews straight from travelers to you.
Click here to fill out a QuirkyCruise Reader Review FORM.
And here's an INDEX of ALL our Reader Reviews. Have a look at what fellow travelers have to say and see what floats your boat.
Don't miss a post, subscribe to QuirkyCruise.com for monthly updates!  
© This article is protected by copyright, no part may be reproduced by any process without written permission from the author. All Rights Reserved. QuirkyCruise.com.
Posted In: