French America Line
NOTE: The riverboat LOUISIANE is currently not operating and is laid up.  The last notice from the line's website was posted on February 4, 2018 (See below). We will continue to monitor the status. As of late November 2018, there has been no further update to what is written below in bold type and now out of date. The line's website appears to have been taken down.*

Thank you for your interest in French America Line.

As some of you may have heard, our flagship, the Louisiane, has been chosen to assist with hurricane relief efforts in the Caribbean and we are proud and gratified to play a small part in the recovery efforts in Puerto Rico. While much progress has been made, a great deal remains to be done and we are gratified that we can assist, even in a small way, by chartering our riverboat to accommodate relief workers as well as those who are still homeless.

The Louisiane will be refreshed and return to passenger service in late summer 2018, with new itineraries and new destinations including some rivers not previously offered. Look for significant on board enhancements and a stylish array of pre- and post-cruise options. To obtain special advance notice of 2018 schedules and offers, please click here to be added to our priority list.

*Disregard everything that follows below, for now.
Following a few years of little activity on the once busy Mississippi River System, the waterways are becoming busier than ever. Now we have the arrival of the French America Line, seemingly springing up from nowhere with a remodeled riverboat that offers quite a distinctively different flavor than the others. Behind it are some well-known cruise industry veterans bringing wide experience with riverboats, coastal ships, oceangoing liners and cruise ships and even passenger railroads.
The riverboat, originally outfitted in the year 2000 for the Delta Queen Steamboat Company, sailed the Columbia and Snake rivers in the Pacific Northwest. While not propelled by a sternwheel, the vessel, now renamed LOUISIANE, has many of the traits of a classic river steamer — lovely period interiors, lots of outdoor spaces to enjoy the passing scene and spacious up-to-date stateroom amenities. Instead of being solely an American experience, the owners have injected a generous dose of Cajun culture and French influence that created New Orleans and the French territories known as the Louisiana Purchase. You will experience it in the menus, cabin amenities, décor and historical presentations. Bon Voyage.
Ship, Year Delivered & Passengers: LOUISIANE (built in 2000, refitted 2016 & 150 passengers)
Passenger Profile: Initially most will be Americans, plus an expected small initial percentage of Canadians, British, Europeans and Australians. 64 crew will be Americans.
Passenger Decks: One elevator serves all four decks.
Price: $$ to $$$
Itineraries: Based in New Orleans, Memphis, St. Louis, Louisville, Pittsburgh, St. Paul, and Nashville, the cruises cover the entire navigable length of the Mississippi, Ohio and Tennessee rivers plus portions of the Cumberland and Red rivers. All cruise tours include an overnight stay in the embarkation port often at the city's most classic hotel, including breakfast and transfer. The list includes the Monteleone in New Orleans, Peabody in Memphis, Doubletree at Union Station in St. Louis, Seelbach in Louisville, and the William Penn in Pittsburgh. One embarkation begins with an overnight in Chicago and a luxury private train ride to St. Louis for embarkation. After a short winter layup, the second season begins June 17, 2017 through to January 6, 2018 with a program of 48 5- to 14-day cruises  adding the Illinois and Arkansas rivers, exciting prospects for river collectors. Most will include a pre-cruise hotel stay.
Included features: Lots. Pre-cruise hotel with breakfast and transfer to the LOUISIANE; all selected spirits, beers, and wines, plus soft drinks, bottled water, teas and coffee; shore excursions in every port; use of bicycles and helmets; iPads in every stateroom; WiFi (reception varies according to location); and 24-hour room service.
Why Go? To see America at a leisurely pace recalling steamboat travel before the railroad and automobile era. The Mississippi River System gives access to the Deep South, Cajun country, Middle America and the Nordic North calling at big cities and on down to small towns that all were founded on river trade. See places where Mark Twain lived and wrote about, Civil War battlefields, varied Main Street architecture, Ante-Bellum mansions, the site of the largest earthquake ever to hit North America, birthplaces and homes of famous Americans, and natural beauty along the banks created by farms, high bluffs and autumn foliage that is every bit as varied as in New England.
When to Go? Every season has its pluses, and the itineraries reflect the best times to visit, early winter and spring in the South and the summer and fall in the North.
Cabins: 75 staterooms begin at 140 sq. ft. and enlarge on up to 220 sq. ft., while two Richelieu Suites measure 239 to 267 sq. ft. Some staterooms have French balconies (with doors that open to an outside railing), others private verandas or direct access to spacious side promenades. The lowest category are inside rooms without a window. Beds may be configured as twins or queen-size, and all are equipped with TVs, direct dial phones, bathrobes, slippers, WiFi, French bath amenities, and French pillow chocolates. Room service from a menu is 24/7.
Public Rooms: The embarkation deck leads into the Great River Lounge, reception and library. One deck above the French Quarter Lounge looks over the bow for reading, drinks and light entertainment, and the intimate Bar Royale is a stopping place before dinner in The Crescent Room.
Dining: The two restaurants are The Crescent Room, a spacious double-height venue for fine dining with a French, New Orleans-inspired and Southern menu. It is open seating, and after the evening meal, the main cabaret entertainment takes place here. On the highest deck facing aft, dine in the informal Veranda restaurant while looking out through an arc of windows that will open to the outside in good weather. The menus are planned and overseen by Regina Charboneau, a renowned chef who studied in Paris and opened well-respected restaurants and a bed and breakfast at several locations in the States.
The breakfast may offer Beignet, fried pastry with a variety of ingredients, and an omelet crepe with bacon and one of several cheeses, while lunch might start with French onion soup, then continue to free-range chicken in a mustard sauce, and finish up with pecan pie. At dinner, enjoy roasted oysters, Black Angus beef and finish up with chocolate mousse floating in an orange sauce.
Activities & Entertainment: Every day sees a river port call with a warm local greeting at smaller town landings, an included excursion as well as an optional premium one for an extra charge. Bicycles, plus helmets, carried aboard are available for exploring; illuminators share history and cultural information. The LOUISIANE provides plenty of places to sit watching the passing river traffic and activities ashore, a library to pick up a book or play games, film showings, evening entertainment before and after dinner, and a spa for treatments and hair salon.
Special Notes:  Ted Scull sailed in this ship as the COLUMBIA QUEEN under two previous owners and found her passenger spaces well laid out and built with high quality materials.
Along the Same Lines: American Cruise Lines & American Queen Steamboat Company
Contact: French America Line, 700 Churchill Parkway, Avondale, LA 70094; 888-387-1140 or frenchamericaline.com.
— TWS
© This article is protected by copyright, no part may be reproduced by any process without written permission from the author. All Rights Reserved. QuirkyCruise.com.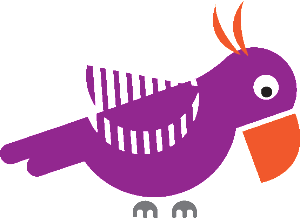 Posted In: