By Brian Major.
Slipping silently along a fast-moving current while gazing at green hills, stately castles and quaint countryside villages, it's not hard to understand the thrill felt by passengers sailing the legendary Danube River. The winsomely picturesque river has been an iconic waterway for generations, serving as an enduring inspiration for legendary European artists from Johann Strauss to Jules Verne.
It's difficult to imagine a river more intimately woven into the life and history of its homelands. Known to antiquity as one of the original borders of the extended Roman Empire, the Danube passes through or borders 10 separate European countries. The river is mentioned in Bulgaria's national anthem as well as in Lithuanian folk songs; it served as the inspiration for Germany's Danube school of landscape painting, developed in the river valley during the 16th century. Today the river's popularity continues with European and international travelers, who have made the Danube route between Hungary and Germany the single most popular river cruise in Europe.
The 164-passenger AMACERTO is the most advanced riverboat ever to join the AmaWaterways fleet, and features a variety of innovative facilities and amenities designed to enhance the experience for its well-traveled clientele.
AMACERTO is further distinguished by friendly and attentive service staff, whose members are always prepared to offer guests additional information on the ship, its services and ports of call. The ship's concierge excels at fulfilling special requests for arranging personal off-ship excursions and activities.
Onboard, AMACERTO features a heated swimming pool with a 'swim-up' bar on the uppermost Sun Deck. There is also a high-tech fitness center with a treadmill recessed into the floor, a private massage room, and a hair salon. Complimentary WiFi is available throughout, all staterooms are equipped with flat-screen LCD televisions and entertainment systems offering complimentary first-run movies, classic films, and various computing options.
The Erlebnis Chef's Table Restaurant is an intimate eatery with sweeping floor-to-ceiling views over the stern and features a glass-enclosed demonstration kitchen. The elegant room doubles as a sunny daytime lounge serving coffees and light fare.
AMACERTO is a decidedly upscale ship with the flavor of a smartly tailored European boutique hotel. Furnishings and decorative accessories feature a cutting-edge contemporary flair, and the large, floor­-to-ceiling windows in the ship's staterooms and public spaces flood the vessels with light, brilliantly highlighting the smooth marble floors, rich dark woods and exotic floral arrangements.
Every AMACERTO itinerary offers a selection of ground tours at ports of call, with excursions led by experienced, talented local guides who provide intensive immersion into the culture and heritage of each region the ship visits. Tours are available both for "gentle walkers," who prefer to explore at a leisurely pace, and for "active walkers" who desire to cover more ground. There's even a "late starter" group for guests who prefer to sleep in.
Accommodations
AMACERTO has nine separate stateroom categories. Suites located on the Violin Deck measure 350 sq. ft. and feature the company's "twin" balcony concept, with French and outside balconies installed in the same room. Suites come with sitting areas and mini-bars. Bathrooms offer a bathtub and shower. Categories AA+, AA and AB rooms also include twin balconies, measure between 250 and 235 sq. ft. and do not have bathtubs.
Violin-deck category BA and BB staterooms total 210 sq. ft. while category C staterooms measure 170 and offer French balconies. Categories D and E are 160 sq. ft. and include picture windows. All accommodations also offer in-room safes, hair dryers, full-length mirrors, closets and direct-dial telephones.
Public Spaces
AMACERTO main restaurant is located on the lowest Cello Deck and combines small tables for two with larger four- and six-seat family tables plus several cozy banquettes, a touch appreciated by American passengers. The restaurant also has two Wine Bars, anterooms positioned adjacent to the main dining room well-suited for parties of up to eight and intimate private dinners.
The Violin deck contains the ship's primary activity areas, including the marble-floored reception area and library. There's also an elegant main lounge that doubles as an observation area and all-around daytime gathering spot, plus a small gift ship. The main lounge also features the Strauss Bar and an al fresco bistro serving coffee and tea drinks. Located at the Violin Deck's aft section are the spa, hair salon and fitness room, and the Erlebnis Chef's Table restaurant.
The top-level Sun Deck is the location for the pool and whirlpool, a jogging track and sunning area with lounge chairs and unimpeded panoramic views.
Dining
Breakfast, lunch and dinner are served in the main restaurant. The ship features gourmet dining with cuisine produced under the auspices of Chaine des Rotisseurs, the international gastronomic society founded in Paris in 1950. The Chef's Table restaurant has a dedicated chef, and on good-weather days passengers enjoy lunch outdoors on the Sun Deck.
Entertainment
Evening entertainment normally features small groups, ranging from string quartets to classical pianists, who perform in the main lounge. The musicians are often residents of cities and towns along the route and perform classical compositions for which this region of Europe is world-famous. A fleet of bicycles sees use on several excursions and are available for those who want to explore riverside paths.
AMACERTO sails the Danube and Rhine rivers on a variety of itineraries, some combined with hotel stays in Munich, Prague and Budapest. AmaWaterways offer an upscale vacation experience along the world's signature waterways, while the onboard service is highly professional, and the food amongst the best on the river.
Click here for more info on AmaWaterways.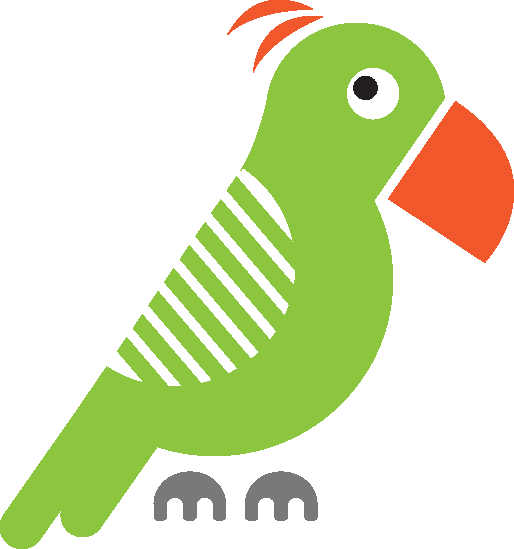 Posted In: