The Seychelles with Variety Cruises.
REVIEWER
Donald Robertson from the UK.
CRUISE LINE
SHIP
Pegasos.
DESTINATION
Seychelles Islands.
# OF NIGHTS
7.
DEPARTURE DATE & PORTS
December 2018, fromVictoria, Mahe Island, Seychelles.
OVERALL RATING
4 out of 5 stars (5=excellent, 4=very good, 3=good, 2=poor, 1=terrible)
-Food Rating: 4
-Cabin Rating: 3
-Service/Crew Rating: 5
-Itinerary Rating: 4
HAVE YOU BEEN ON A SMALL SHIP CRUISE BEFORE?
I've been on 11 small ship cruise.
REVIEW
A small vessel which only carries 44 passengers. On our cruise there were only 18. Have a feeling that it might feel a little crowded if the full number of passengers were embarked. The crew service is excellent, personal and friendly, food is good too. There are plenty of opportunities for swimming and snorkelling. Kayaking is also available. There are daily excursions of one kind or another but most only last a couple of hours. The focus is really on beaches and water activities. If you do not like these activities you might find this cruise disappointing.
Most of the excursions are included in the price however two are not. One is an excursion to Vallee de Mai Nature Reserve at Baie St Anne, Praslin. This is worth the extra charge. However on our trip there were insufficient numbers for the trip to be organised with the ships guide. The onboard guide did on request organise a taxi to take a few of us who were interested. At the reserve the official nature reserve guides joined us with another tour party and we had a properly guided tour.
The other optional excursion is on La Digue, am not sure if that is worth the money, you could probably do it yourself. The vessel itself is not in the first flush of youth and it shows in some areas, but it is very clean. In general the Seychelles are a fairly expensive place, not surprising really as probably everything has to be imported. The Seychelles people are very friendly and courteous. The islands themselves are simply stunning.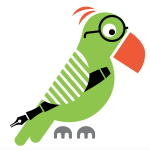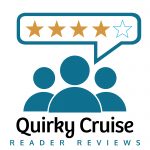 Contribute to our pool of honest reviews by real passengers. QuirkyCruise wants to hear about your latest small ship cruise for our Reader Reviews, a growing reservoir of opinions by small ship cruise lovers around the world. We don't edit or sugarcoat, we just present QuirkyCruise reader reviews straight from travelers to you.
Click here to fill out a QuirkyCruise Reader Review FORM.
And here's an INDEX of ALL our Reader Reviews. Have a look at what fellow travelers have to say and see what floats your boat.
Subscribe to QuirkyCruise HERE to receive a monthly update!
© This article is protected by copyright, no part may be reproduced by any process without written permission from the author. All Rights Reserved. QuirkyCruise.com.
Please follow and like us:
Posted In: