Variety Cruises (formerly known as Zeus Casual Cruises) is one of the world's largest small-ship cruise companies. Founded in 1968, it's still going strong with a fleet of 12 fully owned yachts carrying between 8 and 72 passengers on intimate voyages in warm-weather regions around the world. They often stay late in a given port if the nightlife and restaurant scene is worth exploring.
The fleet comprises eight motor yachts and sail-assisted motor sailers (34 to 72 passengers a piece), and four private yachts (with 5 or 6 cabins a piece). The entire Variety fleet is popular with private charter groups, including college alumni groups and travel companies that charter the vessels for photography, birdwatchers, wine, history, archeology and other themed cruises. (The four private yachts are only sold as full-ship charters with a crew, while the eight larger vessels also operate scheduled cruises.)
Ship, Year Delivered & Passengers
Divided into two groups: Private yachts — OBSESSION (built 2002, 5 cabins), MONTE CARLO (b. 2000, 5 cabins), ABSOLUTE KING (b. 2002, 5 cabins), and S/Y CHRISTIANA VIII (b. 2005, 6 cabins); and Mini cruise ships (motor yachts/motor sailers) — VARIETY VOYAGER (built 2012, 72 passengers), HARMONY V (b. 2003 & rebuilt 2009, 49 p), HARMONY G (b. 2001, 44 p), CALLISTO (b. 2000, 34 p), PANORAMA (b. 1993 & rebuilt 2001, 46 p), PANORAMA II (b. 2004, 49 p), GALILEO (b. 1992 & rebuilt 2007, 49 p), and PEGASUS (b. 1990 & rebuilt 1997, 44 p).
Passenger Decks
3 – 4 (no elevators)
Price
$ – $$  Moderate to Expensive
Included Features
Drinking water, coffee and tea.
Itineraries
At any given time there are about a dozen cruise itineraries to choose from, mostly seven nights, including:
Year-round, 3-, 4- and 7-night Seychelles cruises aboard PEGASOS from Mahe or Praslin
Summers April – Nov, various 7-night Greek Isles cruises round-trip from Athens, and between Athens and Istanbul (including some with an expert lecturers, generally offered on PANORAMA II or GALILEO, speaking about the archaeology and history of the islands)
Winters Dec – March, 7 nights Costa Rica cruises between Colon, Panama and Puntarenas Port, Costa Rica
Winters Dec – April, 7 nights Cuba cruises round-trip from Havana NO CUBA CRUISES LISTED ON THE LINE'S WEBSITE FOR LATE FALL  INTO WINTER & SPRING 2019/2020
Winters Dec – March, 7 nights Canary Islands between Las Palmas and Tenerife
Winters Nov, 7 nights Cape Verde (south of Canary Islands) round-trip from Praia, Sao Tiago
Why Go
To feel like you own the ship and aren't bound by rigid schedules or bogged down by big crowds.
When to Go?
Variety positions its fleet in the regions at the best time to be there.
Cabins
Across the fleet, each cabin has a window or porthole, twin or a queen bed, and private bathrooms with branded toiletries and showers — some top suites have marble clad bathrooms. All rooms have flat screen TVs, DVD players, mini fridges, individually controlled A/C, safes and Wi-Fi (for a fee). VARIETY VOYAGER also has robes for passengers' use.
Public Rooms
The interior spaces are sleek in elegant wood paneling and buttery leather upholstery. All the vessels have an indoor lounge, bar and dining area. Some of the larger vessels also have outdoor dining space and a second bar, mini spa, and a small library. The sundeck on each has loungers and/or sun beds and a swimming platform at the stern provides easy access for watersports. Each boat carries aboard kayaks, and VARIETY VOYAGER and PANORAMA II also have stand-up paddle boards.
Dining
All offer one, open seating in an indoor dining room for all meals; some ships also have outdoor seating. Breakfasts are buffet style, and lunch and/or dinners are a combination of buffet and a la carte services, with BBQs offered on deck and on shore from time to time. Meals with an international appeal might include cream of asparagus soup and an endive and radicchio salad followed by a main course such as a smoked salmon fillet or roast veal, ending with something delicious and decadent like vanilla profiteroles drizzled with hot chocolate fudge. Various dietary needs are happily accommodated.
Activities & Entertainment
There are typically multiple swim stops throughout the week when passengers can hop into the water right from the vessels when at anchor in calm seas. Free snorkeling equipment is supplied on each boat. The ships stop at a port once per day, sometimes twice, and each carries one or two zodiacs for quick trips to shore. Except for complimentary walking tours in the Seychelles, shore excursions are optional (for a fee) and the greatest number are offered on itineraries in Costa Rica, Cuba and Canary Islands, with fewer options in the Greek Isles where many passengers want to explore on their own. Picnics on picturesque beaches are scheduled where possible.
When at sea, it's all about cool drinks and sunbathing on deck, and on the largest ships (including VOYAGER, HARMONY V and PEGASOS), working in a visit to the mini spa or massage room. There are a handful of theme cruises throughout the year usually in the Greek Isles with an archaeologist on board to lecture about various cultural and historical aspects of the destination. On the Costa Rica and Panama cruises, a naturalist sails with the group and presents talks. Otherwise, all scheduled cruises have a cruise director on board to assist passengers with the optional excursions and to share port information, and sometimes there's an additional lecturer as well.
Along the Same Lines
In Costa Rica and in Cuba, Pearl Seas Cruises; in Greece and the Adriatic there's no real competition.
Contact
Variety Cruises House, 214-216 Syngrou Ave, 17672, Athens Greece; www.varietycruises.com, +30 210 6919191
­— HMS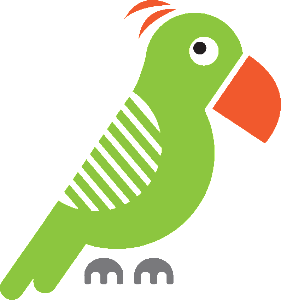 Don't miss a post, subscribe to QuirkyCruise.com for monthly updates!  
© This article is protected by copyright, no part may be reproduced by any process without written permission from the author. All Rights Reserved. QuirkyCruise.com.
Posted In: