Articles About Star Clippers
Submit Your Own Review
Reader Reviews of Star Clippers
QuirkyCruise Review of Star Clippers
Star Clippers offers the perfect marriage of adventure, romance and comfort, not to mention the thrill of sailing on a gorgeous replica of a 19th-century Clipper Ship. The company's trio of swashbucklers feels like they belong in the Caribbean,  Mediterranean and Far East, bucking through the surf and wind like ships are meant to. Watching sunsets melt behind the rigging or a port come into focus from a front row perch at the rails, a Star Clippers cruise is best spent on deck — that is whenever you're not relaxing in the cozy nautical cabins or having a tasty meal in the dining room.
Owner and company founder Mikael Krafft, a Swedish-born industrialist and real estate developer, spared no detail or expense to design and build his fleet of three square-rigged clippers in the likeness of their speedy predecessors — Krafft and his team referred to the original drawings and specifications of Scottish-born Donald McKay, a leading naval architect of 19th-century clipper-ship technology.
The newest and largest of the three (until the new 300-passenger FLYING CLIPPER launches), the 227-passenger five-masted ROYAL CLIPPER, was modeled on the famed Preussen, a 1902-built German clipper. She is the largest square-rigged in service with 5,202 square meters of sail, hence she holds the honorary title Queen of the Seas. All three sport towering masts, sails, rigging, wooden decks and chunky ventilators. Facing forward on the top deck, if you didn't hear the murmur of the engines much of the time (and could ignore the small pool and all those people in 21st century clothes), it's not a leap to imagine being a crew member cranking winches on a three-month run to England with a cargo of tea and opium from China.
The Star Clippers' ships typically rely on sails alone about 25% to 50% of the time; otherwise, the sails are used with the engines to maintain speeds of about 9 to 14 knots for the comfort of passengers — though occasionally in strong winds they clock speeds in the neighborhood of 15 knots. Hold on!
Of course the beauty of a Star Clippers cruise is you feel like you're on a real working ship without having to doing any work. While you can help pull in the sails a few times throughout the week or climb the masts (with a harness) at designated times, most passengers choose to be voyeurs, gazing out at the sea and distant landscape through the lens of the ships' masts and lines. Sunrise and sunset through the sails, lines and masts are magical.
Fans were thrilled to learn that Star Clippers would be building a fourth ship, the FLYING CLIPPER, a much anticipated and complex construction project that has been an ongoing saga due to two years of shipyard delays. Now completed there is a dispute between Star Clippers and the shipyard, and it is unclear what will transpire. The FLYING CLIPPER's details are 300 passengers and measures 8,770 tons. It is powered by more than 6,350 square meters of sails.  Technically a five-masted, square-rigged barque, it's a near-replica of the FRANCE II, commissioned in 1911 and the largest square rigger ever built.
Just as the original FRANCE II eclipsed PREUSSEN (which the line's ROYAL CLIPPER is modeled on) more than a century ago as the world's largest square rigger, the newbuild will replace the ROYAL CLIPPER, as the largest ship of its kind afloat today. The vessel has have generous deck space, three pools, and a watersports platform in the stern. One restaurant will accommodate all guests and cabin choices include 34 suites with balconies and four luxurious owner's suites. Like those of the Star Clippers' fleet, there will also be a library and an al fresco Tropical Bar. The ship will likely start out sailing in the Mediterranean and the Caribbean. Stayed tuned to when all this begins to happen!
Ship, Year Delivered & Passenger Count 
STAR FLYER (built 1991 & 172 passengers); STAR CLIPPER (b. 1992 & 172 p); ROYAL CLIPPER (b. 2000 & 227 p); and FLYING CLIPPER (2019 & 300p)
Star Clippers Passenger Profile
A mix of mostly Europeans, British and Americans in their 50s on up, plus a fair number of families with children aboard in summer and holiday weeks. In our opinion, it's best for children to be at least 10 years old. Many passengers own their boats and just love to sail, with a huge number of repeat passengers who keep coming back for more. Repeaters get a 3% discount, not a lot yet a nod to their loyalty. Some passengers would never consider a standard cruise ship. Note: Announcements are made in English, German, and French.
Passenger Decks
4: No elevators.
Price
$$  Expensive
Included Features
Watersports, weather and conditions permitting.
Star Clippers Itineraries
Generally, all three ships  (only two in 2019)  summer in the Mediterranean between late April and October doing mostly one-week itineraries, plus a handful of longer 10- and 11-night sailings. ROYAL CLIPPER is based in the Western Mediterranean calling at ports in Spain, France and Italy and the islands: Corsica, Sardinia, Sicily and the Balearics. STAR FLYER undertakes some cruises in the Western Medit. to then position in the Adriatic along the Croatian coast, Greek islands and the Turkish coast but not Istanbul, for mostly 7 nights but a few 10 and 11. To reposition between the Mediterranean and the Caribbean in the spring and fall, longer trans-oceanic positioning voyages are the target for those who wants days under sail between ports with perhaps calls in the Canaries or Azores, and of course, one may begin or finish the voyage  with a string of Western Mediterranean ports calls. These voyages may be as short as 15 nights or as long as 28.
Two ships winter in Caribbean on mostly 7-night sailings (November-March), ROYAL CLIPPER offers varied 7-night itineraries from Barbados, longer 14-nighters through the islands and along the coast of Colombia to Panama including a canal transit.  STAR FLYER makes 7-night cruises from St. Maarten and longer 14-nighters along the coast and amongst the island to Panama including canal transit.
Through 2019, the STAR CLIPPER is in Asia spending half the year doing Andaman Sea mostly 7-night cruises off the coast of southwestern Thailand (October-April) and 7-, 10- & 11-night itineraries in the Indonesian archipelago the other half of the year. New 10- and 11-night itineraries will sail from Singapore to ports along the Malaysian coast and to the island of Borneo, including Kota Kinabalu and Brunei.
Why Go?
For the great mix of adventure and comfort, you can feel like an old salt soaking in the sailing scene without giving up the luxury of nice cabins, good dining and even massages.
When to Go?
Two generally winter in the Caribbean and Central America and this pair then spends the summer in various parts of the Mediterranean with spring and fall transats to connect the two seasons.. The third is based in Southeast Asia and the Indonesian islands for the foreseeable future.
Star Clippers Cabins
Cabins are nautical, with wood-paneling, navy blue fabrics and brass details. The ROYAL CLIPPER's standard cabins measure 148 square feet, while the CLIPPER's and FLYER's are a bit smaller at 120 to 130 square feet. The vast majority of cabins on all three ships are outside rooms with portholes (some with a pull down third birth); a handful is smaller inside cabins without portholes.
Each of the trio has a handful of suites, including six on the CLIPPER and FLYER, plus one large oddly configured owners' suite. The 14 Deluxe Suites on ROYAL CLIPPER's Main Deck measure 255 square feet and have private balconies, sitting areas, minibars, whirlpool tubs and 24-hour butler service; the two Owner's Suites measure 355 square feet and have two marble bathrooms, though no balcony.
All cabins have TVs with DVD players, private bathrooms with showers, hair dryers, small vanity table with stool, and surprisingly ample storage space unless you're a major clothes horse.
Consider that the lowest deck cabins near the stern will be close to the rumbling engines, and the cabins bordering the entrance to the dining room get residual noise and traffic and meal time.
Star Clippers Public Rooms
On all three ships, the open air Tropical Bar is the hub of activity. Passengers gather around the chunky wooden bar for drinks and daily afternoon canapés are served there, and sometimes special theme lunch bunches as well. It's the spot for evening entertainment (local talent that often comes aboard while the ship is at anchor) and informal briefings about the day's schedules.
Adjacent is an indoor wood-paneled Edwardian-style library and card room, and also an indoor piano lounge mainly used for people who want a quiet place to read during the day. Each of the trio has one restaurant; the ROYAL CLIPPER's fussier and multi-level. The ROYAL CLIPPER also has a small gym and spa and health club on a lower deck below the waterline with portholes to look out into the deep.
Star Clippers Dining
Each ship has one restaurant with open seating and tables for mostly six or eight, encouraging passengers to meet and mingle. The dress code is casual, though some guests enjoy wearing jackets on the captain's gala night. Breakfast and lunch are served buffet-style, with made-to-order omelet and pasta stations, respectively, while dinner is served a la carte. The FLYER and CLIPPER's restaurant is one story, while the frillier dining room on the ROYAL CLIPPER is multi-level with a vaguely 19th-century Mississippi steamboat look.
The continental cuisine is simple and delicately spiced, with several options for dinner entrees, plus soup, salad and appetisers. To please the mainly European clientele, there are plenty of cheeses and marinated meats and fish at breakfast and lunch, and at dinner there are always pasta and fish dishes, plus choices like eggplant Parmesan and broiled lobster.
The staff is happy to accommodate special orders and second helpings, and several theme nights per cruise see them donning Italian garb or other fun costumes. A 24-hour coffee and tea station is set up on the bar, and each afternoon a complimentary snack is offered at the Tropical Bar, from waffles with chocolate sauce to fried plantains and salsa. About 11:30pm each night, a cheese board, fruit, or another snack is set out by the piano bar for late-night noshing.
Star Clippers Activities & Entertainment
There is rarely more than one sea day on a Star Clippers cruise, though the ships are usually on the move before dinner and early mornings so guests get plenty of time to enjoy the ships at sea. When weather conditions cooperate, the sails are put up and the engines are turned off; otherwise engines power the ship as well as a few sails up for show. The cruise director or captain does at least one talk a day about the ships or the destination, and passengers are welcome to crawl into the bowsprit netting at the front of the ships for an exciting stint sunbathing above the crashing surf.
When in port several times per cruise, you can climb a mast in a harness and stand on the crow's next 55 feet up for sweeping views. Passengers are free to stroll into the chart house to chat with the captain or officer on duty, and occasionally there are engine room tours, excursions via tender to photograph the ships under sail, and exercise classes on deck. The ROYAL CLIPPER has a small gym and "spa," while STAR CLIPPER and FLYER offer massages from a tent-like room up on deck within earshot of the crashing surf.
In port, if you don't go off on a guided excursion or a walkabout on your own, there is free watersports equipment including paddle boards, windsurfers and snorkeling gear which are hauled to a nearby beach (passengers are shuttled back and forth on one of the ships' pair of zodiac boats, which also offer water skiing) or used right next to the ship if anchored in an appropriate spot, inviting passengers to hop right into the sea. Some itineraries offer scuba diving opportunities for certified divers, including equipment (for an extra charge).
Evenings, it's drinks before and after dinner at the Tropical Bar, when a key board player is often on had to serenade passengers with evergreens. After dinner, there's an hour or so of entertainment offered, from a local folk dance troupe when in port late (ie steel drummers in the Caribbean to whirling dervishes in Turkey) to a crew talent show, trivia contest or dress-up dance party. Once in a while a movie may be shown on deck, projected onto a sail. Things rarely howl on too late.
Along the Same Lines
Windstar's sailing ships are the closest, and Sea Cloud and Sea Cloud II are in the ballpark too.
Star Clippers Contact Info
Star Clipper Palace, 4, rue de la Turbie, 98000 Monaco; www.starclippers.com; (377) 97-97-84-00.    
— HMS/TWS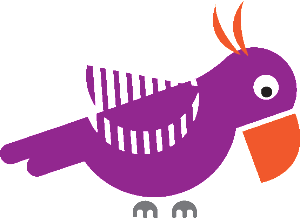 Don't miss a post, subscribe to QuirkyCruise.com for monthly updates!  
© This article is protected by copyright, no part may be reproduced by any process without written permission from the author. All Rights Reserved. QuirkyCruise.com.
Posted In: