By Ted Scull.
Arriving at the dock adjacent to Seattle's Lake Union Canal, I prepared to board a smart-looking coastal vessel that was just two hours away from initiating a brand-new career for locally-based company UnCruise Adventures.
The 192-foot-long SS Legacy has the classic look of a diminutive turn-of-the-20th– century American steamboat with a black hull and white upper works, tall black and gold stack, straight stem and gentle curves enveloping the accommodations for just 88 passengers. Many cabins open onto the covered side decks rather than into a central corridor. Three masts — one at the bow, one at the stern and one ahead of the funnel — added to the stately appearance. We were about to head North to Alaska for a shortened first season.
For the 2017 and 2018 season, the vessel operates out of Portland, Oregon from April through November on the Columbia and Snake rivers, highlighting history and wine themes. In my experience of three such voyages, the 465 miles between Astoria, Oregon at the mouth of the Columbia River and Clarkston, Washington, offer a decidedly more varied experience than any other North American waterway of similar length. In 2018, the SS Legacy returns to Alaska with an April 12-day Inside Passage cruise from Seattle to Juneau and an end of season return south in August. There are very few small ships that cover this highly scenic passage between the Lower 48 and the Alaska Panhandle, a favorite from person experience.  Then during the Alaska season from May to August 2018, the ship makes 7-day cruises between Juneau and Sitka, embarking in one port and disembarking in the other.
The Columbia River
Heading upriver, the Columbia slices through the dramatic Columbia River Gorge, a deep cut between the mountains of Washington and Oregon. At the Bonneville Dam, one of eight locks (some with higher lifts than those along the Panama Canal), visits are arranged to the hydroelectric facility and two fish ladders to watch salmon work their way upstream during migrating seasons. At the head of navigation on the Washington-Idaho border, passengers transfer to speed boats to run the rapids run up the Snake into Hells Canyon, ancestral home of the Nez Perce people. Often spotted along the vertical cliffs are big horn sheep, golden eagles, and 7,000-year-old petroglyphs.
The downriver return includes a stop at Walla Walla's historic fort, a well-reputed Columbia Valley winery, the quirky and rather isolated Maryhill Museum housing an amazing collection of Indian artifacts, European paintings and personal effects from Queen Marie of Romania. During a stop at the Columbia River Gorge Discovery Center, passengers learn about the geological origins of the amazing landscapes, the trailblazing Lewis and Clark Expedition, and the tenuous lives of early missionaries.
Astoria, just in from the Pacific Ocean breakers, provides a museum of Columbia River maritime history emphasizing river travel and shipwrecks; Fort Clatsop where Lewis and Clark spent a miserable wet winter in 1805-1806; and a recommended climb to the top of town's 125-foot column, decorated with artworks, for sweeping 360-degree views of mountains, ocean and river.
Actors in costume roam the decks engaging passengers in conversation about their roles as explorers, fur trappers, and their encounters with Indians, wildlife and the untamed West. In the evenings, they bring the past alive through monologues and skits and films.
In these contexts, the SS Legacy provides the perfect stage both inside and out. Her classic steamboat style and period interiors are ideal for her heritage adventures while sailing through spectacular scenery.
Dan Blanchard, UnCruise Adventures owner and CEO, has spent his entire life in Alaska and the Pacific Northwest, and he knows that with the SS Legacy he has a gem on his hands. The 2013 drydocking brought the vessel back to tiptop condition, giving her a new lease on life.
In her current guise, the hull at the main deck is black with a thick gold stripe above that. The black funnel has a narrow gold top and is embossed with a gold star. Her three masts are black with gold at the forepeak. One of the few noticeable external features that has changed over the years sees the top open deck's canopy moved from a central location aft, with the option to enclose it in inclement weather. Also, the two large original lifeboats were removed some years back, when the emergency evacuation vessels changed to life rafts.
Inside, quite a lot has been made over with a concerted effort to make her even more retro. Both the Grand Salon and the Klondike Dining room have had old-style patterned tin ceilings enhancing the Victorian period feel of both spaces. Wooden panels in a lighter shade have replaced the Grand Salon's vertical mirrors on the square wooden columns, and the wooden dance floor is again uncovered.
The salon's wooden bar with its elaborately wood-framed mirrored glass backdrop is particularly inviting, whether taking to one of the five stools or standing at either end to chat up the bartender and fellow passengers. The lounge, seating all passengers at one time, is furnished with formal wood-framed chairs with vertically striped seatbacks surrounding small marble-topped tables, and by the windows, plush fabric-covered armchairs and settees. The deep blue carpet is studded with symmetrically arranged stylized stars. Views to the outside encompass a 270-degree arc.
In the Klondike Dining Room one deck below and aft, the banquettes have lowered seatbacks opening the sightlines from the center of room's round tables for six to the large port and starboard windows. The structural columns have been enhanced with polished orange-tone wood panels with totem pole motifs that match the tone of the wood frames on the dining chairs. Solid color tablecloths nicely contrast with the busily patterned maroon carpet and pale floral motifs of the banquette seat backs. A handsome dark-wood serving buffet with a mirrored backdrop is framed by fluted wooden pilasters. Frosted circular glass light fixtures hang from the ceiling and give off a warm glow to the windowed space.
All meals are now wait-served as part of the passenger upgrading with ample seating for all passengers to dine at once. Depending on the daily itinerary, breakfast service starts at 7:30 or 8:00 a.m., while lunchtime is between noon and 1:00 p.m., and dinner at 6:30 or 7:00 p.m. The friendly American staff provides good service, and the food is varied and very well prepared with a good choice of a meat, fish and vegetarian entree for dinner.
Dinner starts with a chef's amuse, something creative and tangy, then may move onto a black bean soup, smoked salmon chowder or melon with prosciutto chips. The main course (a choice of three entrees) might be seared jumbo prawns, poached arctic char, rack of lamb chops, veal saltimbocca, and for vegetarians, goat cheese and spinach lasagna, linguini with mushrooms, or a saffron vegetable risotto.
Freshly made desserts include peach and blueberry Napoleon and citrus cheese cake. Complimentary local beers and red and white wines, featuring the Columbia River Valley, accompany lunch and dinner.
Breakfast service has a daily changing special and the always available eggs of any kind, bacon, sausages, toast, cereal, yoghurt, fresh fruit and juices.An early-riser breakfast, served on the Grand Salon's buffet, includes a couple of daily changing hot dishes. Many passengers start their breakfast here and then descend to the dining room for the multi-course affair.
Fresh fruit is available all day, with just-baked baked cookies in the afternoon, and a generous selection of changing hors d'oeuvres before dinner. Complimentary wine, beer, cocktails, soft drinks, coffee, and tea are and available throughout the day.
Western-style swinging doors lead aft from the dining room into the Pesky Barnacle Saloon, formerly a little used lounge, with windows wrapping around the stern. The new ceiling is of corrugated iron and the floor is wooden. The centerpiece is a large round poker table, complete with cards and betting chips for impromptu games often hosted by the captain. A whiskey bar and micro beers on tap are available free of charge. Additionally, there is a chess table, spaces for other board games and occasional chairs for a quiet read. Historic black and white photographers here and in the corridors recall Alaskan and Gold Rush history while the cabins have colorful prints also reflecting the past.
The 45 cabins on three decks are all outside, and range from 100 to 297 square feet, with those on Lounge and Upper decks having doors that open onto the side decks. Cabins on Main Deck have portholes, and a large 600-square-foot, two-room Owner's Suite sits in splendor atop the Sun Deck aft of the bridge with all sorts of amenities such as a stocked wet bar, private DVD collection, two TVs and a small library.
Bed arrangements are fixed twins, double beds or queen-size. Two forward cabins sleep up to three and the Owner's Suite up to four. All cabins come with individual temperature control, flat screen TV/DVD and iPod docking station. All have a vanity-cum-desk, chair, adequate drawer and closet space, and small bathroom with showers.
Décor details include antique-style mirrors attached to the bathroom doors, wood-framed padded headboards, frosted Victorian reading lamps, and brass window trim. Cabins have individual temperature controls, and the top window panes drop, allowing in fresh air.
An elevator connects three of the four passenger decks. Forward viewing areas, connected by stairs, are on the Lounge Deck, Upper, and Bridge decks. The Upper Deck promenade provides a circular constitutional walk with 14.4 circuits equaling a mile. Additional amenities are a sauna on the Upper Deck, and a popular destination on my voyage, two hot tubs on Bridge Deck, plus exercise cycles aft and under cover on the same deck. Yoga classes are conducted here and massages, one free a voyage, take place in one of the former cabins.
The bridge is roomy and open to passengers with closures when the ship is maneuvering in tight spaces. Both the captain and the first mate were very welcoming, and they often had company. The large wooden wheel and handsome twin brass telegraphs are impressive among all the modern equipment needed to navigate the vessel in open and constricted coastal waters.
The SS Legacy has her own relatively complex history dating back to May 1985. She was ordered as the Pilgrim Belle by the newly formed Coastwise Cruise Lines, a spinoff of a company that operated passenger ferries and excursion boats based at Hyannis on Cape Cod.
A 1985-built product of Bender Shipbuilding & Repair, Mobile, Alabama with John W. Gilbert of Boston the marine architect, the original Victorian interiors came from Interior Design International of Seattle. Twin Caterpillar diesels drive her at up to 15 knots, a generous speed for a small coastal passenger vessel. At 192 feet in length, she carried up to 88 passengers and an All-American crew of 33.
After a grounding few months into her career, she was sold to Exploration Cruise Lines of Seattle, and renamed Colonial Explorer, allowing that company to expand to the East Coast. Sadly, Exploration Cruise Lines went bankrupt in November 1988, and the Colonial Explorer moved north to Ontario, Canada to operate for the family-owned Canadian firm St. Lawrence Cruise Lines as the Victorian Empress. A staircase was added forward to connect the bow's observation area with the deck above.
Apparently, the Canadian Coast Guard did not like the fact that a U.S. flag vessel was sailing almost exclusively in Canadian waters, and complex rules and regulations put such a strain on the company that the boat was sold to Cruise West of Seattle.
She became the Spirit of '98, a name in keeping with the region she most often cruised – the Inside Passage to Skagway – the port from where prospectors rushed inland, beginning in 1898, to the recently discovered gold fields in the Yukon Territory's Klondike.
Cruise West, founded in 1973, suddenly suspended its operations on September 18, 2010. The Spirit of '98 was laid up and remained that way for three years until American Safari Cruises, predecessor to Un-Cruise Adventures, took her on as the Safari Legacy. When she resumed service, she took the name SS Legacy for UnCruise Adventures banner.
My own interest in this steamboat-style cruiser began when I first saw her arriving at the U.S. Merchant Marine Academy at Kings Point, Long Island, New York in May 1985. What a beauty she was! I have since pursued her through all her incarnations, maintaining my own personal watch of her progress and her ability to survive with dignity the financial woes that befell her various owners.
Now I feel she is in good hands, and if the past reaction is an indication, passengers will soon catch on that they are sailing aboard a very special conveyance. That should bode well for her future, and with proper maintenance, she should continue on for many more years benefitting from her original well-founded, life-extending design.
Click here for more info on UnCruise Adventures.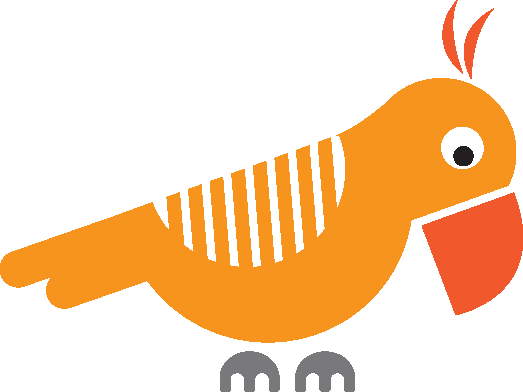 © This article is protected by copyright, no part may be reproduced by any process without written permission from the author.  All Rights Reserved. QuirkyCruise.com.
Please follow and like us:
Posted In: