NAT GEO VENTURE in Alaska.
REVIEWER
Laura Virkler  from the USA.
CRUISE LINE
SHIP
National Geographic Venture.
DESTINATION
Southeast Alaska.
# OF NIGHTS
7.
DEPARTURE DATE & PORTS
July 2019, from Sitka, Alaska.
OVERALL RATING
5 out of 5 stars (5=excellent, 4=very good, 3=good, 2=poor, 1=terrible)
-Food Rating: 3
-Cabin Rating: 5
-Service/Crew Rating: 5
-Itinerary Rating: 4
HAVE YOU BEEN ON A SMALL SHIP CRUISE BEFORE?
I've been on 1 small ship cruise.
REVIEW
We took our three children (ages 16, 14 and 12) on this trip and everyone loved it for different reasons. Our oldest was able to talk with so many of the naturalists on the ship and really used her love of bones and history, and she loved the crew. Our middle son isn't very social, but the crew on the bridge let him come and hang out and learn how the ship worked and he was fascinated with all of it. Our youngest met many other kids his age and loved being able to explore the ship on his own. All three kids loved the freedom they had on the ship.
My husband and I thought the cabins were very nice and so comfortable and had everything we needed. The staff was amazingly friendly and helpful. Meals were nice but became tedious after 7 days, but everything was very good. The excursions were interesting and the sights amazing — glaciers and icebergs and bears and seals and so on. Our one complaint would probably be that outings were a little slow-paced and a lot of time was spent on education, which is awesome, but a little slow sometimes.
All of us loved the experience and the ship and its crew!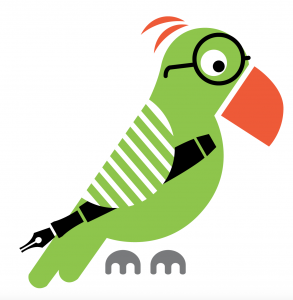 Here's the Lindblad Expeditions site.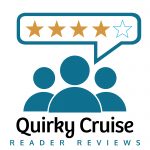 Contribute to our pool of honest reviews by real passengers. QuirkyCruise wants to hear about your latest small ship cruise for our Reader Reviews, a growing reservoir of opinions by small ship cruise lovers around the world. We don't edit or sugarcoat, we just present QuirkyCruise reader reviews straight from travelers to you.
Click here to fill out a QuirkyCruise Reader Review FORM.
And here's an INDEX of ALL our Reader Reviews. Have a look at what fellow travelers have to say and see what floats your boat.
Don't miss a post, subscribe to QuirkyCruise.com for monthly updates!  
© This article is protected by copyright, no part may be reproduced by any process without written permission from the author. All Rights Reserved. QuirkyCruise.com.
Posted In: