Danube River Cruise on the New AmaMagna.
By Gene Sloan.
Like other passengers who have traveled before on European river ships, I am stunned when I first walk onto AmaMagna.
The lobby of the new AmaWaterways vessel on the Danube seems to go on forever, and it's not the only space that is improbably large.
As a steward leads me and my wife, Nicole, up the main stairway toward our room, we encounter a cabin hallway so ridiculously wide that it almost seems like a deliberate poke at the competition: Look at what we can do.
The hallway is just the appetizer. When the steward swings open the door to our room, the true magnitude of AmaMagna's differences with other river ships becomes evident. At 355 square feet, the cabin is as spacious and inviting as any you'll see at a fine hotel on land. It boasts a sumptuous queen-size bed, large seating area, oodles of storage space and a full step-out balcony.
This is not a one-off suite, mind you. I am staying in an Outside Balcony, the most common category of cabin on the vessel. More than half of AmaMagna's 96 cabins are as big or bigger.
At 72 feet, AmaMagna is nearly twice as wide as most other European river vessels.
Its size allows for far bigger cabins than is typical on European river ships, far more dining venues (there are four in all), more lounge areas, a larger gym and spa zone, an enormous sun deck, and such unusual-for-a-river-ship amenities as a cinema that doubles as a gaming room.
In short, AmaMagna is all about abundance, including — and this is key — an abundance of total space per person. While it is far bigger than most river ships in Europe, AmaMagna doesn't sail with all that many more people.
Aimed at an upscale crowd, it's designed to carry just 196 passengers at the most. That's just six more than Viking Cruises puts on river vessels half its size.
The result: A space-to-passenger ratio so high that AmaMagna is now an instant outlier among the river ships of Europe.
As far as European river cruising goes, it is, indeed, a quirky vessel.
Aiming at the Small-Ship Ocean Cruiser 
With its bigger cabins and multiple eateries and lounges, AmaMagna feels more like one of the small, upscale ocean ships operated by the likes of Windstar Cruises or Ponant than a traditional river ship, and that's by design. AmaWaterways co-founder Rudi Schreiner is hoping to lure more small-ship ocean cruisers to river cruising with the vessel.
In doing so, he is making a bold bet. There's a reason few river lines have deployed a ship this wide and spacious in Europe (only Crystal Cruises has operated a similarly sized vessel in recent years, but it will be leaving the line's fleet later this year).
AmaMagna is so thick at its middle that it can't fit through many of the locks on Europe's main waterways, some of which measure just 12 meters wide — about 39.4 feet.
That means its range of travel is greatly limited.
AmaMagna essentially is forever trapped on the Danube below Vilshofen, Germany. Because of its size, it never will be able to transit the Main-Danube Canal to the Main, Rhine and Moselle rivers as many smaller river ships do. Extended voyages that take in parts of the Netherlands, Belgium, France, Switzerland and the north of Germany are beyond its capabilities.
On the flipside, it is now the undisputed new Queen of the Danube. Under development for nearly a decade, it offers an elegance and spaciousness that is unique on the rivers of Europe.
A Boutique Hotel-Like Feel  
Walking into my room (cabin 313), I am struck by its enormous depth. Just inside the doorway, there is a front hall-like entryway that connects to two separate bathrooms: One with a large, walk-in shower and double sinks; the other with a toilet. It's the sort of space-gobbling indulgence you generally only see at a boutique hotel on land.
From the entry and bathroom area, you walk through closable doors into the heart of the room, which alone would be bigger than many river-ship cabins. The room is filled with high-tech (and presumably expensive) touches, some more useful than others. I love the USB ports next to the bed and the large, flat-screen television that offers free on-demand movies.
But the iPad on the desk that is configured to serve as a remote control for the room's lights and air conditioning system seems a little superfluous. I'm also a little puzzled by the super-low bed-side tables (Nicole literally fell out of bed one night reaching for her iPhone on one of them).
The Main Lounge with its centrally located bar and plush seating serves as a central meeting point for daily briefings, a nightly "Sip & Sail" happy hour where cocktails and other drinks are available at no extra charge, and evening entertainment from an on-board piano player. But there also are two smaller lounge rooms just a few steps away, with the ship's cinema in between them.
At the back of the vessel, a "Zen Wellness Studio" includes a relaxing, glass-walled lounge with a bar where you'll find a fruit-spiked "detox water of the day" as well as fresh juices. Its primary function is as a waiting area for the two massage rooms, located just behind a partition.
The Zen Wellness Studio is also home to the fitness room, which has two running machines, two sit-down bikes, a rowing machine, free weights and — just outside on the balcony — four spinning machines. This is quite a respectable spread for a river ship in Europe, where fitness rooms often are afterthoughts (the biggest river cruise operator, Viking, doesn't even have fitness rooms on its ships).
No Shortage of Eateries
Just below the Main Lounge, the 140-seat Main Restaurant is the primary venue for meals. Breakfast and lunch are buffet-style with additional a la carte items available from servers (made-to-order breakfast options include Eggs Benedict, poached eggs and waffles; lunch brings burgers and specialty pizza).
Dinner in the Main Restaurant is a sit-down affair with changing four-course menus. Diners have a choice of three entrees each night, mostly Continental dishes such as pan-fried Atlantic sea bream with a prawn caviar sauce, baby spinach and quinoa; or slow-roasted beef "Rossini" with duck pate, truffle jus, glazed vegetables and pumpkin mash.
One deck down from the Main Restaurant is The Chef's Table, an intimate, 36 seater open for dinner only that offers an elegant, seven-course tasting menu that chefs partially prepare in front of patrons. With unchanging dishes, it's meant to be done once per cruise.
The Chef's Table sits side-by-side with Jimmy's Wine Bar & Restaurant, a 60-seat, dinner-only eatery that serves the same dishes as the Main Restaurant each night but in a casual, family-style format. It features large, communal tables where each course is delivered on large platters for everyone to share.
Rounding out the options is Al Fresco, a casual venue at the front of the vessel that offers some of the best views on board. With just two dozen seats at six tables, it offers an extended light breakfast each day for early and late risers, a light lunch service, afternoon tapas, and a reservation-only dinner with a six-course tasting menu.
In general, the food on AmaMagna is at its best when it ties to the Bavarian and Austrian regions where the ship is based. Our favorite meal during a week on board was one of the simplest: A feast-like "Bavarian Lunch" in the Main Restaurant on the day we crossed into Germany that offered up all the classics of the region including Bavarian bratwurst, sausage, spaetzle and sauerkraut.
A Classic Itinerary  
While it's capable of sailing all the way down river to Romania, AmaMagna this year is sticking to the most popular stretch of the Danube between Vilshofen and Budapest, Hungary. As is typical for river ships in this segment of the waterway, it's offering one-way, seven-night sailings between the two destinations that include stops in Germany, Austria, Slovakia and Hungary.
Come next year, AmaMagna also will operate occasional seven-night trips on the lower part of the Danube between Budapest and Giurgiu, Romania — a segment of the river that sees far fewer vessels. The trips will include stops in Croatia, Serbia, Romania and Bulgaria.
In broad strokes, the itineraries are like those offered by other lines on the Danube. But every line does the river a little differently.
Here, a day-by-day look at what we experienced on our AmaMagna sailing, a westbound "Melodies of the Danube" voyage starting in Budapest:
DAYS 1 & 2: BUDAPEST, HUNGARY 
With its double-wide size, AmaMagna is easy to spot among the rows of river ships docked along the waterfront of Budapest. "Just look for the big one," I tell the driver of the taxi taking us to the vessel from the city's bus station, and he finds it straightaway. Since we already have been in Europe for several days, we are arriving on our own. But for the many passengers landing in Budapest on flights booked through AmaWaterways, a transfer from the airport is included in the package, making things easy.
As is typical for the many Danube cruises departing out of Budapest, check-in for the vessel is at 3:00pm. But AmaMagna staff graciously welcome early arrivals like us on board for coffee, tea or even a light lunch in the ship's forward-facing Al Fresco eatery while we wait for our rooms to be ready. They also happily pull out some of the ship's dozens of bikes for a group of particularly adventurous early arrivers who want to get their touring started with a cycle into town.
Often called one of the most beautiful cities in Europe, with a riverfront lined with grand palaces, churches and other historic structures, Budapest is one of the highlights of any Danube cruise, and vessels such as AmaMagna usually spend at least a full night and a day in the city, with a significant amount of included-in-the-fare touring on the agenda.
Our sightseeing begins even before the initial welcome dinner with a nearly hour-long cruise through the heart of the former co-capital of the Austro-Hungarian Empire. Nearly everyone on board flocks to AmaMagna's open-air Sundeck to take in such magnificent sites as the 117-year-old Hungarian Parliament Building — a 691-room, neo-Gothic confection that dominates the waterfront of the city — and the massive Baroque palace of the Hungarian kings known as Buda Castle. All the while, the vessel's enthusiastic cruise manager, Maddy Caldaruse, offers commentary.
The touring continues the next morning with guided outings. As is typical for AmaWaterways sailings, passengers have several choices for exploring, including a standard half-day city tour by bus that includes a brief stroll on foot and an all-on-foot "hike" through the city that hits many of its main site.
Eager for a bit of exercise, we choose the latter and are not disappointed, although we find its description as a hike a bit of a stretch. Call it a long walk — one that, no doubt, would be strenuous for some travelers. Our pedometers tally a bit over four miles in total as we wander around the Parliament area of Budapest (where AmaMagna is docked) before crossing the city's iconic Chain Bridge over the Danube to Buda Castle, Matthias Church and Fisherman's Bastion.
Reaching the latter sites requires an uphill climb of more than 500 feet, but it's well worth it for the views. High-atop-a-hill Buda Castle is the definitive place to snap the perfect Budapest selfie with the winding Danube, Chain Bridge and Parliament in the background.
By the time we are back on board, we are exhausted. But in a scene that will repeat itself many times over the coming days, we soon are up in the Main Lounge enjoying the included "Sip & Sail" pre-dinner cocktails, making and mingling with new friends in advance of a multi-course dinner.
DAY 3: BRATISLAVA, SLOVAKIA
Reading through the schedule for this day, we had grand plans to wake early for a bit of top-side exercise. AmaWaterways has developed an extensive wellness program over the past two years, and the wellness host on AmaMagna, the ever-energetic Tiago, is offering two morning spinning classes, a Pilates class and an introduction to yoga — all before 8:00am.
Alas, our healthful ambitions are no match for the luscious comfort of our AmaMagna cabin bed, and we end up rising just minutes before we pull into Bratislava around breakfast time.
That said, we are sure to be ready in time for the morning tours of the small Slovakian capital, which lies along a pastoral stretch of the Danube just a few miles from the Austrian border. Sandwiched between the two most iconic destinations on the river (Budapest and Vienna), lesser-known Bratislava is a little gem of a town with a medieval and Gothic center that is not to be missed.
If it's your first time in Bratislava, you'll want to sign up for the walking tour that AmaWaterways (and every other river line that visits here) offers through the city's pedestrian-only core.
In just an hour or two, you'll ramble past all the main attractions including St. Martin's Cathedral (where the kings of Hungary were crowned for centuries), onion-dome-topped Michael's Gate and the Old Town Hall.
For a bit more adventure, AmaWaterways also offers a hike up to Bratislava Castle, which towers above the city on a riverfront hill. But since we have explored the town center and the castle quite a bit on past trips, we sign up for the third of three touring options: A three-hour "Taste of Slovakia" walking tour.
Billed as a chance to experience Bratislava's growing craft beer scene, this latter outing is, alas, a bit of a disappointment. In just the last few years, Bratislava has emerged as a significant destination for craft beer fans with more than a dozen start-up breweries and brewpubs, and numerous craft beer-serving bars. But we get little of this history during what essentially is a standard walking tour with just a rushed few minutes of tasting at a single brewpub thrown in at the end.
If you're serious about your craft beer tasting, I'd say skip the guided tour and just go off on your own. Within a few streets of the main square, you'll find plenty of craft beer-selling outlets, including my favorite Bratislava brewpub — Bratislava Mestiansky Pivovar. It's a good place to try some traditional Slovakian bar snacks, too, including bryndza (a type of sheep's cheese).
READ Gene's "Exploring Bratislava's Booming Brewpub Scene" article about the 3 days he spent there before the cruise soaking up the suds!
Bratislava also is a great place to take out one of the bikes that AmaMagna carries on its top deck. You'll find a biking trail lining the Danube that's perfect for a scenic ride. If you're super ambitious, you might even attempt the 7.5-mile ride to Devin Castle, a substantial ruin that commands a high cliff overlooking the point where the Morava river spills into the Danube.
Just be sure to be back at AmaMagna in time for sailaway to Vienna (usually around noon). AmaMagna sails early from Bratislava so it can reach the grand Austrian capital during dinnertime. This allows for an after-dinner outing into the city, which is exactly what we do with some friends on board. We order up an Uber on a whim to take us to a nearby bar (yes, you'll find Uber in Vienna and Bratislava, too — but not in Budapest).
DAY 4: VIENNA, AUSTRIA
After our late-night foray into one of Vienna's drinking districts, we decide to sleep in today, skipping the morning tours of the city the line has scheduled. For those who do go, there are two options, both lasting about three hours: A traditional bus tour (with some walking) to such iconic sites as St. Stephen's Cathedral and The Hofburg, and a more active biking tour through the city center.
We're not the only ones playing hooky from the morning tours. Like many other lines operating on the Danube, AmaWaterways includes daily guided tours of the places its ships visit in its fares. But passengers are under no obligation to stick with the group. On any given day, you're free to stay on board (where you'll sometimes find additional activities) or go off on your own.
We skip the morning touring in part because we have signed up for a big afternoon outing: An optional, guided trip to Schönbrunn Palace, the spectacular summer residence of the Habsburg Monarchy that is just outside Vienna's city center. At 56 euro, this is one of just two extra-charge tours on this cruise (the other an evening Mozart and Strauss concert). In our opinion, it's well worth the extra cost.
With 1,441 rooms, Schönbrunn Palace is a stunning testament to the one-time wealth and power of the Habsburgs, who once ruled large chunks of Europe including Austria, Hungary, Croatia, Bohemia, Transylvania and the Austrian Netherlands. We marvel at its opulent, gold leaf-covered Great Gallery — a masterpiece of European Rococo décor — and its soaring, painting-lined Hall of Ceremonies. Smaller spaces such as the blue-and-white Porcelain Room and rosewood-covered Millions Room are equally jaw-dropping (you'll have to trust us, as photos within the palace's interior are forbidden).
The formal gardens surrounding Schönbrunn Palace are just as over-the-top. We skip an optional visit with our guide to the palace's carriage museum to wander alone through the maze-like grounds, discovering hidden fountains, statue-lined corridors and even a pigeon-filled aviary. Strolling down the broad avenue of its perfectly symmetrical, flower-filled Great Parterre, we imagine ourselves courtiers to that legendary Habsburg queen, Maria Theresa, accompanying her on a long walk to the colonnaded Gloriette that serves as a focal point. On a sunny summer day, it is a dreamy experience.
Back on board just in time for dinner, I sneak away to the Sundeck for a moment to watch as AmaMagna departs Vienna for Pochlarn, Austria, in the picturesque Wachau Valley. Arriving up top, I find that all the Sundeck's taller structures including a bike-storage pavilion, dividers around the pool and lounge-area shades have been folded down for what turns out to be a very tight squeeze under several of Vienna's bridges.
This sort of top-deck disassembly for bridges is a common site on European river ships, but it never ceases to amaze me. I am allowed to stay up top only after promising to remain safely seated while we quietly glide under the bridges with just feet to spare.
DAY 5: WACHAU VALLEY, AUSTRIA
I have been on quite a few Danube cruises over the years, and I always look forward to the day the ship reaches the Wachau Valley. Located about 50 miles west of Vienna, it's a postcard-perfect, UNESCO World Heritage Site-designated region filled with vineyard-covered hills, apricot orchards, storybook villages, castles and monasteries.
If you're like me, the problem you'll have on this day is choosing which one of the included tours to do. AmaWaterways offers four options and, having tried all of them in some form over the years on various Danube trips, I can say there isn't a bad one in the bunch.
If this is your first time to the area, you'll probably want to sign on for the visit to Melk Abbey — a magnificent, hill-top Baroque structure that is the crown jewel of the Wachau area. You won't be alone, as about two-thirds of AmaMagna passengers choose this tour.
For the adventurous, AmaWaterways also offers a 15-mile biking trip through the valley along a path that winds along the Danube and through adjacent towns and vineyards. If you're going to bike at all on your Danube cruise, this is the place to do it. The scenery is spectacular, and the riding easy. I've biked this stretch twice before and loved it both times.
If, like Nicole, you've had enough of Baroque architecture by this point in your trip, and you're not a biking fan, you can chose one of the two more-low-key tours that AmaWaterways offers to the delightful little town of Durnstein.
One takes you on a hike up to its fortress-like castle; the other on a walking tour of the town and a wine tasting. Along with just nine other passengers, we chose the latter and have a blast trying out three local wines in the private tasting room of small local vintner Leopold Böhmer (whose grandson, also named Leopold Böhmer, led our tasting).
During a few minutes of free time in Durnstein, we also stop in the bakery next door to the tasting room for pastries made with fresh-picked apricots (a local specialty).
Returning to the ship just before lunch, we get a treat of another sort: The chance to watch AmaMagna make a daylight passage through one of the 12 giant locks that it must navigate during this trip. Pretty much everyone on board heads to the Sundeck to watch the vessel's captain and his assistants ever-so-carefully maneuver the extra-wide vessel into the narrow chamber. It barely fits.
DAY 6: LINZ, AUSTRIA
Today is the day that our river cruise turns into a bus tour.
The main reason that river ships stop in Linz, which isn't particularly charming, is that it's near Salzburg, Austria — a bucket-list destination for many visitors to this region. Alas, "near" is a relative term. AmaWaterways offers two tours from the ship to Salzburg on this day, one slightly shorter than the other, that each involve four or more hours of busing. There's also a third tour from Linz to the Austrian Lake District near Salzburg that involves more than five hours of sitting on a bus.
Wary of so much time in a bus, Nicole and I opt for a fourth option that only involves three hours on the road: A trip to Cesky Krumlov in the nearby Czech Republic. We're quickly thrilled with our choice.
With commentary from a wonderful Austrian guide who recounts the "Iron Curtain" days when it was difficult to travel the winding, mountainous route to the town, the 85-minute time in transit passes quickly. We particularly enjoy the views of the still-relatively-undeveloped, forested borderland between the two countries.
The town itself is a charmer. Led by our guide, we amble through its medieval, cobblestone-lined core, which is nearly encircled by the bubbling waters of the Moldau River, on the way to its towering castle complex.
The visit also includes a stop to see Maria Theresa, the bear that lives in the dry moat protecting the castle. It's a tradition that dates to the 1500s.
Afterwards, Nicole and I head off on our own in search of a trdelink, the warm and sugary pastry often filled with chocolate (yum!) that is a local specialty. We're also on the lookout for a local Czech beer. Finding one, we get it to go and sit by the banks of the Moldau across from the castle, toasting a day that has turned into one of the best of the entire cruise.
DAY 7: PASSAU, GERMANY
It's pouring rain as the final day of the trip begins, which is a problem. We have signed up for a 14-mile-long guided biking tour along the banks of the Danube, and we haven't packed any rain gear.
The good news is the bike trip is just one of three tour options this morning, and at least one of the others — a guided walk through the cozy Bavarian town where we are docked, Passau — seems somewhat doable in the rain even without gear, thanks to the large blue umbrellas that come as standard amenities in our cabin.
We make a last-minute switch and soon are hopping puddles with a guide on the way to Passau's 14th-century Gothic Town Hall and Italian-designed St. Stephen's Cathedral (which, as our guide Chris is eager to point out, has the biggest cathedral organ in the world).
Just over the border with Austria, Passau sits on a strategic but very flood-prone spit of land at the confluence of the Danube, Inn and Ilz rivers. Chris the guide pauses several times — maybe one too many — to show off flood markers that are well up the sides of the town's buildings.
I've always found Passau adorable. But it's not nearly as adorable on a wet and chilly day. The Danube-facing cafe in front of town hall with views of the centuries-old castle across the river doesn't even bother to open. Its outdoor tables and chairs are soaked. Nor is there much of a buzz at the Saturday market on the main square. After barely an hour out-and-about, we retreat to the ship.
Thankfully, the rain lets up by the afternoon, when we are off on one last adventure: An "Oktoberfest" celebration. Manufactured just for it us, it takes place in a tent at a Benedictine abbey up the river in Vilshofen and features local beer, an "oompah band" (as our cruise director calls it), and a demonstration of Bavarian dancing.
It is during the latter event that I make the biggest mistake of the cruise. I stand to take a picture of the band for this story just as a cheery German woman in traditional dress is calling for volunteers.
Apparently, it appears to all that I am volunteering, and suddenly I find myself shunted into a line with two other passengers, tasked with mimicking a lederhosen-wearing instructor's knee slaps and foot kicks in tune with the music.
Let's just say it doesn't go well.
The trip itself, on the other hand, is a resounding success.
What It Costs
Seven-night "Melodies of the Danube" sailings on AmaMagna from Budapest to Vilshofen start at $2,549 per person, based on double occupancy. Similar seven-night "Romantic Danube" sailings in the opposite direction, from Vilshofen to Budapest, start at $2,449 per person, based on double occupancy. In addition to a room, fares include all meals, tours during every port stop, beer and wine with dinner, and cocktails during "Sip & Sail" happy hours.
The "Melodies of the Danube" itinerary can be extended with a two-night pre-cruise stay in Budapest and three-night post-cruise stay in Prague, Czech Republic, that is sold as a package for $1,360 per person. Passengers on a "Romantic Danube" sailing can extend the trip with either a two-night pre-cruise stay in Munich or three-night pre-cruise stay in Prague. The two extensions cost $740 and $840 per person, respectively.
Gene Sloan has written about cruising for more than 25 years and for many years oversaw USA TODAY's award-winning cruise site, USA TODAY Cruises. He's sailed on nearly 150 ships.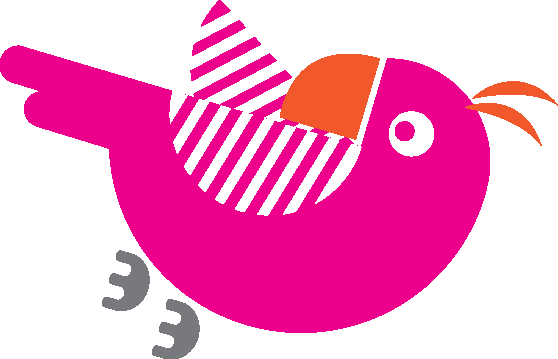 Don't miss a post, subscribe to QuirkyCruise.com for monthly updates! 
© This article is protected by copyright, no part may be reproduced by any process without written permission from the author. All Rights Reserved. QuirkyCruise.com.
Posted In: