Orion in Antarctica (Lindblad).
REVIEWER
Anisha  from the USA.
CRUISE LINE
SHIP
National Geographic Orion.
DESTINATION
Antarctica.
# OF NIGHTS
10.
DEPARTURE DATE & PORTS
January 2019, from Ushuaia, Argentina.
OVERALL RATING
5 out of 5 stars (5=excellent, 4=very good, 3=good, 2=poor, 1=terrible)
-Food Rating: 5
-Cabin Rating: 5
-Service/Crew Rating: 5
-Itinerary Rating: 4
HAVE YOU BEEN ON A SMALL SHIP CRUISE BEFORE?
I've been on 1 small ship cruise.
REVIEW
Overall we really enjoyed the cruise; the staff, food, and destination were all superb!!  The other passengers on the ship were all very nice and from all walks of life. Antarctica is a very special place to visit, you really feel like you are on a movie set or a postcard. To be in a place with so much natural, uninhabited beauty is truly once in a lifetime.
The only comment I have is that it takes awhile to actually get to/from Antarctica on the ship, so the activity level is a bit light overall. However, once you are near land there are opportunities to kayak, walk/hike on the ice, and get up close to wildlife (seals, penguins, and whales).
Thank you Heidi for providing info about various trips and igniting the travel bug in all of us adventurers!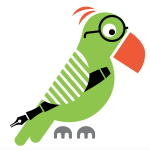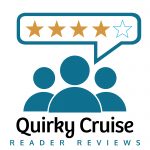 Contribute to our pool of honest reviews by real passengers. QuirkyCruise wants to hear about your latest small ship cruise for our Reader Reviews, a growing reservoir of opinions by small ship cruise lovers around the world. We don't edit or sugarcoat, we just present QuirkyCruise reader reviews straight from travelers to you.
Click here to fill out a QuirkyCruise Reader Review FORM.
And here's an INDEX of ALL our Reader Reviews. Have a look at what fellow travelers have to say and see what floats your boat.
Subscribe to QuirkyCruise HERE to receive a monthly update!
© This article is protected by copyright, no part may be reproduced by any process without written permission from the author. All Rights Reserved. QuirkyCruise.com.
Posted In: