Alaska Expedition Style
By Cele & Lynn Seldon.
We have cruised in Alaska quite a bit over the years, but we had never done it expedition-style, on a small ship with few passengers, exploring the nooks and crannies of Alaska's Inside Passage. So, we decided to pursue just that last summer and chose to take it one step further by sailing with Alaskan Dream Cruises—an Alaska Native owned and operated line—to immerse ourselves completely in the Last Frontier.
Offering both "Signature" and "Adventure" itineraries, we decided to channel our inner explorer and chose the new seven-night "Last Frontier Adventure" from Juneau to Sitka.
It offered more wilderness and a higher level of activity than many of their other itineraries,
We were attracted to the idea of hiking in rainforests, kayaking amongst the glaciers and exploring the glacial fjords of Alaska's more remote locations—places the larger ships don't go—instead of simply watching from the ship.
And, we weren't disappointed.
Our trip started with an overnight in Juneau to adjust to the time change and the light change. Yep, it's true what they say about close to 20 hours of daylight in the summer.
After a good night's sleep (with the blackout curtains tightly closed), we dropped off our luggage at the Alaskan Dream Cruises (ADC) hospitality desk in our hotel. Then we had the rest of the morning free to explore Juneau's compact and very walkable downtown, as well as enjoy a cup 'o joe and some breakfast at Juneau's own Heritage Coffee Roasting Company's Glacier Café.
We met back at the hotel at noon for an ADC-hosted tour of the Alaska State Museum featuring world-class exhibits on the history, art and culture of the diverse people of Alaska's varied regions. One of the highlights for us was the more than 15,000 Alaska native objects that depicted daily life, as well as ceremonial events. Alaska's Russian heritage was also well represented with varied objects from the Russian colonial era including one of only two bronze double-headed eagle emblems in the world, a medallion presented to Alexander Baranov by Catherine the Great, and much more from the period. We also enjoyed the extensive Alaskan fine art collection featuring paintings, drawings, photographs and sculptures.
Afterward, we boarded a bus and headed 12 miles out of town to what would be the first of many glaciers to come, Mendenhall Glacier. With plenty of time to explore the glacier and take a hike, we knew we were off to a good start when we (and lots of other people) stumbled upon a mother black bear and two cubs off the boardwalk at Steep Creek Trail.
https://www.youtube.com/watch?v=GQApYMTFzVU
For more great QuirkyCruise features delivered to your inbox, sign up for our monthly newsletter.
The Cozy Admiralty Dream
Back on the bus, we drove the rest of the short distance to Auke Bay, the location of the 54-passenger Admiralty Dream, our home away from home for the next week. At 143 feet in length and with 27 cabins, the ship is the second largest in ADC's five-ship fleet. And, with just 32 passengers onboard for this sailing, it was going to feel even more spacious.
We were escorted to our cabin on the Upper Deck (there are three decks in total) and given a brief introduction to the few amenities. At 95 square feet, it wasn't the smallest cabin we had experienced, but it was cozy. With two fixed twin beds along two of the walls, the third long wall consisted of a "shoilet" (a combined toilet and shower unit), a sink and vanity, and a closet. There was a small window next to the door that opened to let the fresh Alaskan air in and to watch the scenery sail by.
Although there was plenty of storage on shelves above the beds, underneath the beds and in the closet, there wasn't a lot of room to move about. So we chose to let one person dress at a time while the other waited patiently on the bed or headed to the lounge for a cup of coffee. Perhaps next time, we'll consider a larger cabin option or even a suite.
There weren't any amenities found on most larger cruise ships (like television and copious electrical and USB outlets), but the beds were comfortable, and we slept like babies in our snug abode.
We then headed to the lounge for our passenger welcome which, with such a small ship, wasn't hard to find. Our expedition leader, also an Alaska native, did the introductions of the entire staff, explained the ship layout and details, gave us a brief rundown of the itinerary and performed a brief safety drill.
The lounge was a utilitarian space, with a well-stocked bar, plenty of seating, a 24-hour beverage station, fresh fruit and granola bars stashed on the bar and games, books, reference materials and a real-time radar map at the bow. The bulletin board leading into the lounge housed the weekly itinerary, staff bios, daily activities and any updates that would need to be disseminated.
Related: Ted's Alaska Small Ship Primer
Related: Big Ships vs Small Ships to Alaska
Mingling & Mealtime
Once we set sail, we enjoyed the first of nightly happy hours, along with featured hors d'oeuvres. It gave us an opportunity to size up the rest of the passengers, most of whom were fit and active 50- to 70-year olds, although there was a smattering of mid-30-year olds looking for a bit of adventure.
We were looking forward to a unique evening, in that the ship was making its first stop at the company-owned Orca Lodge for dinner. Located about 10 miles from Juneau, it is a private retreat along Stephens Passage that hosts a seafood feast for almost all ADC sailings. Since our itinerary was traveling from Juneau to Sitka, it was a wonderful way to kick off the cruise. Housed in a purpose-built resort setting with all the modern conveniences, amidst the idyllic wilderness of Colt Island and the sweeping snow-capped mountain views of Admiralty Island, it was a perfect spot to stop for the evening.
Featuring an open and bright dining room, gift shop, touch tank, deck with picnic tables, lawn games like cornhole, a simmering campfire and a beach for strolling in the near perfect weather, it had the makings of a quintessential Alaska evening. It was a great way to get to know our fellow passengers, enjoy a cocktail (the ship operates on a cash bar system, settled at the end of the cruise by cash or credit card), play a round of cornhole or listen to the Native interpreter tell Tlingit stories around the campfire.
When the dinner bell rang, it was a feast of Alaskan King Crab legs, salmon, prime rib, salad, sides and blueberry cobbler and chocolate fondue for dessert.
For an authentic touch, they even had the fixings for s'mores over the open fire. Once back on board, we settled in for our first night's sleep aboard Admiralty Dream as we set sail towards Glacier Bay.
Related: QuirkyCruise contributor Judi Cohen's UnCruise Alaska Adventure
Alaska — Day 1
Mornings on ADC offer an early riser continental breakfast in the lounge or open seating breakfast with a full menu, including a daily special, in the dining room a bit later.
In the wee hours, we had stopped at Glacier Bay National Park and Preserve where a park ranger and Tlingit culturalist had boarded the ship. So, during breakfast, we enjoyed a birding lesson of what we'd be seeing in Glacier Bay over our eggs and salmon hash. Shortly afterwards, we spotted dozens of nesting tufted puffins, horned puffins, pigeon guillemots, cormorants and more on South Marble Island. There were also seals, sea lions, otters and even a humpback whale welcoming us to Glacier Bay.
This video from ADC highlights the wildlife you're likely to see in Alaska.
As we continued sailing into 65-mile long Glacier Bay, we spent time chatting with the first mate in the open bridge, listening to a history lesson of Glacier Bay National Park in the lounge, and bird (and mountain goat) watching at Gloomy Knob.
We arrived at Reid Glacier just about noon and enjoyed the view over lunch in the dining room, featuring a daily choice of soup, two sandwiches, a salad or a burger (including a unique and tasty black bean option).
After lunch, we donned our ADC-provided rain jackets, pants, boots and lifejackets and broke into three groups for a Demaree Inflatable Boat (DIB) ride to the gravel mouth of the glacier and a hike along the silt bed up to the mass itself. We were able to touch it and some even climbed its craggy face.
After a DIB ride back to the ship, we spent the rest of the day reading, chatting with other guests and quizzing the ranger about the history of Glacier Bay National Park. We asked him why some glaciers look blue (with little internal air or reflective surfaces, the frozen water is free of contaminants and the absorbed sun is transmitted through the ice and returns as blue) and about the mating habits of tufted puffins.
Happy hour featured smoked salmon with tomatoes, red onion and capers on crackers, while dinner was a three-course regional cuisine affair with a nightly choice of two salads, one soup, two entrees and dessert. Baked salmon and roasted chicken breast were available every night as ADC classics. One free beer or glass of wine is served with dinner, but you are on your own after that. As we enjoyed our meal, the increase of icebergs floating by let us know we were getting close to the epicenter of Glacier Bay.
Over dessert, we came into view of the crown jewels—Glacier Bay, Marjorie Glacier and Grand Pacific Glacier—and anchored for the night.
One of the biggest selling points of ADC ships is their ability to navigate and anchor in some of the most spectacular places within the Inside Passage due to their vessels' small size.
The rest of the evening was spent viewing these majestic glaciers on the bow and in the lounge, along with commentary by the park ranger. Although it was nighttime, it was still light enough to ooh and aah over the brilliant blue ice and occasional calving.
Alaska — Day 2
After a hearty Alaskan breakfast (think smoked salmon and blueberry pancakes), we donned our rain gear and went wildlife viewing in Geikie Inlet, where we spotted otters and bald eagles.
As we pulled up the anchor to head to Bartlett Cove, we enjoyed lunch and a cultural session—complete with stories, music and regalia—with Mami, our onboard Huna Tlingit cultural heritage ambassador. She shared stories of her ancestors, sang native Tlingit songs and described what it was like to grow up in rural Alaska.
We spent the afternoon exploring Glacier Bay Lodge in Bartlett Cove. The only commercial property within Glacier Bay National Park, the lodge features two Glacier Bay Visitor Centers, lodging, a restaurant, gift shop and Glacier Bay exhibits.
There are also hiking trails, kayak rentals, boat tours, a Tlingit totem pole and a Tlingit Tribal house with an on-site storyteller sharing history of the Huna people and their relationship with Glacier Bay. The evening was spent over cocktails, dinner and an evening presentation on plankton with the onboard naturalist.
Alaska — Day 3
Probably our favorite day of the cruise was spent surrounded by the waterfalls and icebergs of Tracy Arm-Fords Terror Wilderness, a very steep, narrow fjord carved out by glacial ice within Endicott Arm. With sign-ups for kayaking and DIB trips, all guests could take advantage of both throughout the day.
We opted to be one of the first groups to kayak in the morning, in case we wanted to go out again in the afternoon. After a brief safety lesson, we boarded our tandem kayaks and were free to explore the massive waterfalls and stunning blue icebergs up close and personal.
After a late-morning DIB ride deeper into Fords Terror, we enjoyed a second kayak paddle that afternoon and literally had the waterfalls and icebergs to ourselves.
Warm cookies and hot chocolate were waiting back on the ship (as they were every afternoon), along with happy hour, dinner and communal whale watching from the lounge, bow or bridge as we set sail for our next destination.
Related: Ted's Alaska Adventures Over the Years
Alaska — Day 4
Hump day was spent in our only true port-of-call, the town of Wrangell (population 2,400). Groups boarded small buses for a morning tour, including a tour of the well-done Wrangell Museum. We paid a visit to the Native American natural rock carvings that depicted whales, salmon, native symbols and faces of the community at Petroglyph Beach State Historic Site and we also did a mile-high hike up to Rainbow Falls.
Afterwards, we enjoyed a fish chowder lunch on our own at Hungry Beaver Pizza & Marine Bar (they only serve their scratch pizzas after 4pm) and explored the charming Northern Exposure-esque town.
Alaska — Day 5
Back in natural Alaska, we spent the morning hiking up to Cascade Falls in Thomas Bay—divided into three groups: active, intermediate and leisurely. With a short DIB ride to the shore, each group took off deep into the rainforest for a moist hike following along the pounding waters coming off the mountain. The active group made it all the way to Falls Lake, while the other two groups enjoyed shorter versions and lots of Alaska flora and fauna.
The plan after lunch was to take a DIB ride to Baird Glacier, but after a failed attempt by the first group—due to low tides—everyone spent the afternoon reading, napping, watching for wildlife or playing games in the lounge. Happy hour and dinner were pleasant affairs and the evening was spent with a Q&A about plankton with the naturalist and a bedtime story about the discovery of Alaska and how it impacts us today by the expedition leader.
Alaska — Day 6
The sun came out on our final day and we enjoyed an unseasonably warm hike through an old growth rainforest to Lake Eva on Baranof Island. Once back on board, a polar plunge was arranged off the stern of the ship for those interested. A hot bowl of smoked salmon chowder or spot prawn boil waited for lunch afterward.
Naturally the testosterone-leaning member of Team Seldon participated and he found himself questioning his manhood afterwards.
Another DIB ride to Basket Beach and a short walk for those interested was the afternoon activity.
After happy hour, everyone enjoyed the captain's reception in the dining room, with the entire staff in attendance, the captain holding court and a celebratory dinner of Beef Wellington or butter braised halibut. The evening continued back in the lounge with a decadent dessert display and a slideshow recap of our wild week.
And, in fitting fashion, we were escorted by a group of frolicking orcas as we literally sailed into the sunset towards our port of disembarkation in Sitka.
For booking info, visit Alaskan Dream Cruises.
Read more about cruising Alaska on a small ship.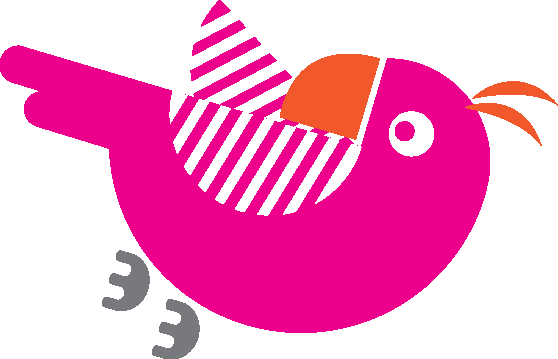 Don't miss great articles, reviews, news & tips about small-ship cruising, subscribe to QuirkyCruise.com for monthly updates!  
© This article is protected by copyright, no part may be reproduced by any process without written permission from the author. All Rights Reserved. QuirkyCruise.com.
Posted In: