Inspired by the traditional Indonesian phinisi cargo ships that once plied the spice trading routes between China and India in search of nutmeg, pepper, sandalwood and textiles centuries ago, Silolona Sojourns' pair of phinisi schooners are luxurious versions of these classic sailing vessels, motorized and built to German Lloyd's safety standards.
Owner Patti Seery, an American expat who has spent 35 years in Indonesia, supervised their construction in Sulawesi, an Indonesian island known for its master boat builders. Made by hand with tropical hardwoods, the 164-foot SILOLONA and the 131-foot SIDATU BUA, have the big dark-colored gaff rigged sails of the traditional phinisi and the fore and aft sails used by classic European-built sailing ships.
Seery charters the boats to wealthy individuals who want to travel with their families, friends or colleagues to the remote islands of eastern Indonesia (and other places) on custom-designed cruises to scuba dive and snorkel — an expedition leader and a PADI instructor are aboard every sailing — and to enjoy the good life with excellent meals, massages and lots of R & R.
Ship, Year Delivered & Passengers
SILOLONA (built 2004, 10 passengers), SIDATU BUA (built 2012, 6 passengers)
Passengers Profile
Families and groups of friends from Europe, Asia, North America and other parts of the world looking for luxury and adventure.
Passenger Decks
2, with no elevators.
Price
$$$ Expensive
Included Features
Excursions, diving for certified passengers, snorkeling and water sports equipment, and soft drinks.
Itineraries
One- to two-week cruises are scheduled in the region according to the four regional monsoon seasons for smooth sailing, but the exact itinerary and focus (whether diving or cultural experiences) is custom-designed according to what passengers are looking for. As each ship only has a handful of cabins, most cruises are chartered by families or small groups, though a few per year are sold to individuals.
April – August: Itineraries focus on the eastern half of the Indonesia archipelago, from Komodo, famous for its "dragons" and Flores to the islands of the Savu Sea for local culture and spectacular scenery.
September – November: The focus is on the islands of Banda, the Spice islands, the stunning Raja Ampat archipelago for excellent diving and snorkeling, and West Papua, known for the fascinating customs and culture of its tribal people.
December – March: Possible itineraries include Raja Ampat and Papua's Cenderawasih Bay; the archipelago of Langkawi, off the northwestern coast of Malaysia, and the islands off the western coast of Thailand — both areas are known for their gorgeous limestone rock formations and slivers of gorgeous beach; the Mergui archipelago off the coast of southern Myanmar (N.B. not currently a destination) known for their exotic birds, wildlife, sea creatures, beaches and the culture of the local "Moken" people; and cruises around the Andaman Islands, belonging to India, located in the eastern Bay of Bengal and known for excellent diving and snorkeling.
Why Go?
To see remote parts of Indonesia in the lap of luxury in intimate surroundings with your family or friends.
When to Go?
The line schedules its cruises to avoid the prevailing monsoons in the various parts of Southeast Asia.
Cabins
SILOLONA's five suites and SIDATU BUA's three suites are predominantly wood paneled and tastefully incorporate Indonesian textiles, woodcarvings and handicrafts. They're all air-conditioned, have portholes, and queen beds or twins beds. Amenities include robes, toiletries, hairdryers and safe.
Public Rooms
Each has an inside dining area and a lounge with a bar, plus outdoor seating including sun beds and small aft and forward lounging areas as well. Though the cabins are lovely, you'll want to spend as much time up on deck as possible.
Dining
Meals are served at one or two tables and are a combination of Indonesian and western flavors, with local seafood, veggies and spices worked into the menu. From fresh sushi and prawns to flakey croissants and pancetta-wrapped sea scallops, mealtime is a highpoint.
Activities & Entertainment
The ships are certified PADI dive centers with a dive master, and you can get certified on board for an extra cost. Besides diving equipment, the ships also carry snorkeling gear, kayaks, water skis, wake boards, and fishing gear, along with several inflatable tender boats to zip passengers to remote spots to do all this stuff. On out-of-the-way beaches, wood and canvas umbrellas are stuck into the sand and the crew lays out rattan beach mats, towels and fancy picnic lunches.
For pampeirng on board, one or two crew members are certified massage therapists in addition to performing other duties. Requests like yoga classes and full-time massage therapists can also be accommodated, as this is a "your-wish-is-my-command" sort of cruise. There's a music system on board and a TV in the lounge, and the musical crew invariably brings out their guitars and sings for passengers a few evenings a week.
Otherwise, it's drinks, conversation and soaking up gorgeous sunsets through the rigging while reveling in the romance of being on such an exotic ship in such exotic places.
Along the Same Lines
Sea Safari Cruises and ships offered for charter including the Dunia Baru.
Contact
Silolona Sojourns, www.silolona.com
— HMS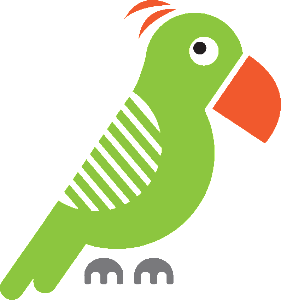 Don't miss a post, subscribe to QuirkyCruise.com for monthly updates!  
© This article is protected by copyright, no part may be reproduced by any process without written permission from the author. All Rights Reserved. QuirkyCruise.com.
Posted In: