Introducing Emerald Azzurra
By Anne Kalosh
Scenic, the luxury tour operator that made a big splash with the super-yacht Scenic Eclipse in 2019, is at it again. This time the company plans a yacht for its newly formed Emerald Yacht Cruises.
The 100-passenger Emerald Azzurra is to debut in July 2021.
The brand will be part of the Emerald Cruises portfolio, which includes the Emerald Waterways river fleet.
"Emerald Waterways has been operating award-winning river cruises in Europe since 2014," said Glen Moroney, owner and chairman of the Scenic Group. "The launch of Emerald Yacht Cruises and the stunning new Emerald Azzurra are a logical extension of the Emerald Cruises portfolio, adding intimate yacht cruising in the Mediterranean to the existing Emerald Waterways river cruise offerings."
RELATED: QC Contributor Reviews the New Scenic Eclipse … by Peter Knego
RELATED: Active European River Cruises with Emerald Waterways … by John Roberts
Adriatic, Med and Red Sea
While Emerald Azzurra will be certified for unrestricted passenger ship operations in all oceans except polar, the 360-foot/110-meter super-yacht was custom-designed to cruise the Adriatic coast, the Mediterranean and the Red Sea.
Emerald Azzurra will frequent destinations in Greece, Italy, Croatia, Montenegro, France, Turkey, Cyprus, Malta, Spain, Israel, Jordan and Egypt. As well as exploring the major highlights in these regions, the yacht will be able to access smaller ports and harbors, giving travelers the chance to discover smaller towns and villages.
Most cruises stretch eight days.
SUBSCRIBE to QuirkyCruise.com for small-ship cruise updates & special offers!
Sample Itineraries
The scheduled inaugural sailing is an eight-day Aegean itinerary featuring Cyprus, Turkey and Greece. Emerald Azzurra will depart from Limassol, Cyprus, for Paphos (also in Cyprus); Fethiye, Bodrum and Kusadasi in Turkey; and Mykonos and Santorini, before arriving at Piraeus (Athens), Greece. Fares start at $3,385.
Another eight-day itinerary highlights the French and Italian rivieras, plus Corsica. This cruise departs from Civitavecchia (Rome) and visits Porto Ercole, Portoferraio and Portofino in Italy; Bonifacio and Calvi, Corsica; and Menton and Nice, France. Fares start at $3,338.
A 12-day "Ancient World Wonders" voyage embarks in Limassol and calls at Haifa (Tel Aviv) and Ashdod (Jerusalem) in Israel; Alexandria, Port Said and Sharm el-Sheik, Egypt; and Aqaba, Jordan. $5,188 is the lead-in price.
What's Included
Emerald features inclusive pricing, so sommelier-paired wine, beer and soft drinks are complimentary with lunch and dinner. Also included: all on-board gratuities, Wi-Fi, transfers to and from the airport, port charges and all taxes. Included ashore are EmeraldPLUS cultural experiences and a range of EmeraldACTIVE excursions. DiscoverMORE excursions cost extra.
The six-deck Emerald Azzurra has 50 cabins and suites designed with a modern feel and upscale amenities. Eighty-eight percent of the accommodations have balconies.
Six ocean-view rooms measure 182 square feet to 204 square feet. There are 22 standard balcony staterooms that range from 285 square feet to 306 square feet. The two deluxe balcony staterooms range from 382 square feet to 403 square feet.
The pair of terrace suites are 648 square feet to 669 square feet, while the two yacht suites measure 700 square feet to 721 square feet.
And the two top-of-the line owners suites, with their separate bedroom and large lounge area and a spacious terrace, are 1,162 square feet to 1,192 square feet.
In super-yacht style, Emerald Azzurra sports a marina platform as the launch point for water sports like paddle boarding and snorkeling. There are three tenders and two Zodiacs for shore landings.
High atop the yacht on the Sky Deck are outdoor lounging space, a bar and a spa pool. One deck below, the Pool Deck has a fabulous-looking infinity pool, a shaded lounge area and a pool café.
Deck 5 holds the forward-facing Observation Lounge.
On Deck 3, the Horizon Bar and Lounge form the heart of the yacht, with Reflections Restaurant on the same level and The Terrace, an outside dining area, aft of that. Dining will feature fresh, local ingredients.
Deck 2, the Wellness Deck, offers a wellness center complete with gym, spa and salon.
The first steel was cut for Emerald Azzurra in December at Ha Long Shipbuilding Co. in Ha Long City, Vietnam, so construction has begun!
For more information: Emerald Yacht Cruises.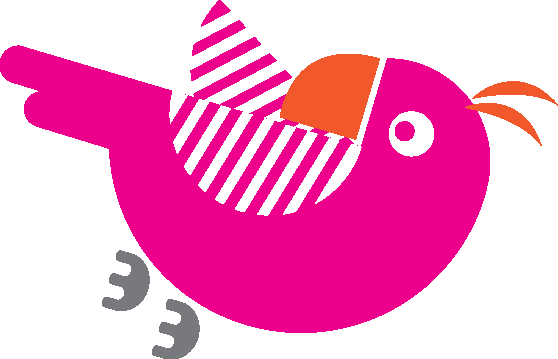 Don't miss great articles, reviews, news & tips about small-ship cruising, SUBSCRIBE to QuirkyCruise.com for updates and special offers!  
© This article is protected by copyright, no part may be reproduced by any process without written permission from the author. All Rights Reserved. QuirkyCruise.com.
Posted In: