Indonesian Archipelago Cruising
By Heidi Sarna.
Indonesian archipelago cruising is a great way to get away from it all. Literally. I've been to Bali and Borobudur, but the rest of Indonesia was largely a mystery to me until I discovered a small off-the-radar outfit called Seatrek Sailing Adventure  who has been quietly tootling around the far-corners of the Indonesian archipelago for 25 years. The two-ship company focuses mostly on the eastern islands, but in April, an old school friend and I signed up for a weeklong trip on a new exploratory route along the northern coasts of Java and Sumatra. The 16-passenger 108-foot Katharina, built in the style of an old Indonesian "Phinisi (or Bugis) Schooner," was home base for our adventure. Though our one-off voyage is not on the schedule going forward, it was a good taste of the unconventional SeaTreak experience.
Go With the Flow
Though most Seatrek journeys start in the Indonesian islands of Bali, Flores, Maluku, Sulawesi or West Papua, ours began in the industrial port of Semarang, Java, next to a loud flourmill. Our charming old-timey schooner looked like a prop in a pirate film, though Kartharina is only 15 years old and Jack Sparrow was nowhere in sight. A helpful crew of Indonesian sailors were on hand to help us take a big step over the chunky railing and steady ourselves on the dramatically sheered (curved) ironwood deck. A thick wooden dining table protected from the sun and rain by a tarp was positioned between the two masts and it would be our eating and hang out spot all week. The compact cabins, with bunk beds, a slim armoire and a bathroom with a shower nozzle above the toilet, were down a steep set of steps and meant for sleeping and not much else. The life of a ship like Katharina, after all, is up top on the open decks, where, for one thing, lectures were held.
In the past few years, Seatrek has started offering a handful of expert-led cruises every year, including the popular "Wallace Cruise" through Indonesia's eastern Raja Ampat Islands. Led by Dr. Tony Whitten, a Cambridge educated conservationist, author and Indonesia expert, the route follows in the footsteps of the great British naturalist, Alfred Russell Wallace and it was recently named one of National Geographic Traveler magazine's "50 Tours of a Lifetime."
My April voyage offered a humbler version of the Wallace cruise, with National Geographic magazine writer and guest expert Simon Worrall speaking about the ancient Maritime Silk Route. Worrall spoke with the flair of a thespian, at times putting on accents and asking us to close our eyes, to help us imagine what it might have been like sailing on an Arab dhow in these waters 1,000 years ago carrying cargo between China and the Middle East. He focused his talks on the famous ninth-century Belitung shipwreck discovered some 15 years ago close to where we were sailing with most of its Tang Dynasty ceramic, gold and silver cargo in tact. The Singapore government now owns the collection.
Down Time
A Seatrek cruise is hardly an all-cerebral affair, though, mostly it's a lot of hanging out, soaking up the passing scenery and jumping over board. Two bouts of snorkeling in the middle of nowhere had us climbing into Katharina's two small skiffs to zip over to a coral reef to snorkel above schools of neon-bright topical fish, moray eels, sea turtles, and crazy clusters of brain, lettuce and elkhorn coral.
When we weren't off the boat snorkeling or exploring on shore, we were left to entertain ourselves in ways that didn't involve electronic devices (Katharina has no TVs and often no satellite signal for phones and the Internet). One spry English grandmother shared her watercolor supplies and led impromptu sunset painting sessions. Another passenger set up a slideshow of the photos he had taken so far, while others napped, read and sipped cans of the local Indonesian Bintang beer. One afternoon at anchor with no land in sight some of us dove off the rails and swam around the ship reveling in our freedom. We watched storm clouds on the horizon transform the sky into an inky canvas of brooding blues and grey and I confess to spending a moment or two admiring the sinewy physique of one of the sailors as he pottered around the ship.
Sunsets were always the high point of the day and we'd all swoon over the fading burnt orange sky against the silhouette of the ship's masts and lines. We snapped endless photos and downed glasses of Jacobs Creek chardonnay (the top shelf of the ship's little bar), intoxicated by that "life is good" feeling. After dinner one evening several crewmembers brought out their guitars and sang local songs for us around the dining table and it wasn't long before the liveliest of our group got inspired. I, along with an elegant sarong-wearing divorcee from England with a wickedly good sense of humor and a fun-loving American couple and their arty 40-something daughter who promised to make me earrings from Bintang beer bottle caps, got up to dance around the open decks as our funky wooden ship pushed through the waves somewhere off the coast of Sumatra.
Land Ho
As much as a voyage on Katharina is about being on the ship and at sea, the ports of call were a big part of the reason we were there. When the lines were pulled up and we left the clanking flourmill behind, we headed west on engine power (the sails are used only occasionally when the wind is cooperating), riding swells large enough to make a few passengers queasy. A few of us popped seasickness pills just in case, but Seatrek tends to attract experienced sailors who feel fine on a rocking ship.
The next day we made landfall in Pekalongan, Java, to visit the town's batik museum and make a piece of real batik fabric with hot wax and traditional copper stamps. Later we shopped for batik, with our group buying dozens of sarongs and shirts. The day after we spent the morning at the palace of the local sultan in Cirebon, Java, where we were greeted with royal fanfare. We were served jasmine tea and local sweets while being treated to a classic Indonesian dance performance by a young man artfully imitating the movements of a bird. The friendly sultan, a portly Buddha-like fellow in royal headgear and traditional sarong, then invited us to dance and again we found ourselves in a circle twirling and laughing without a care in the world as the gamelan ensemble played on. We enjoyed ourselves enough that day to forget that our group's mini-bus had been inexplicably held up for an hour by bureaucrats when we first came ashore in Cirebon.
At times like these our clever guest speaker Simon was fond of sharing helpful little morale boosters. Paraphrasing from the great travel writer Jan Morris, "travel without a few hiccups is no fun at all," he told us with a smile.
April through early September Seatrek does 7- and 9-night itineraries among the Bali, Komodo and Flores islands to see the famous Komodo lizards, trek along volcanic mountain trails and snorkel in vibrant reefs. Then the ships venture further east on longer, more remote itineraries in the Banda and Halmahera Islands, where waterfalls and white sand beaches are the backdrop to exotic wildlife like the elusive Red Bird of Paradise. Some itineraries visit Papau New Guinea to have a peak at the strange customs of the tribal people. Fares ($$) include all meals, soft drinks and excursions. Beer, wine and cocktails are extra.
Click here for more information on Seatrek Sailing Adventures.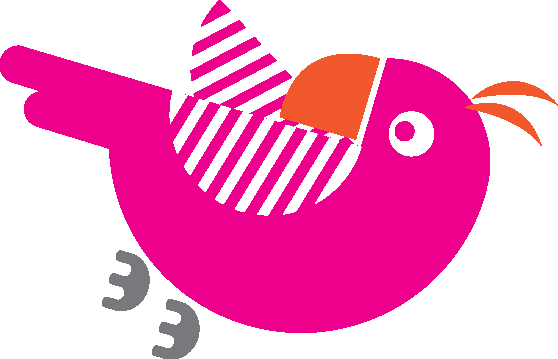 Don't miss a post, subscribe to QuirkyCruise.com for monthly updates!  
© This article is protected by copyright, no part may be reproduced by any process without written permission from the author. All Rights Reserved. QuirkyCruise.com.
Posted In: