JetSetSarah Circumnavigates Iceland
The mountain range, as jagged as an electrocardiogram readout, is the color of chocolate pudding. Rising sharply from a navy blue sea, each peak is capped with an ivory crown of snow and punctuated with patches of grass so vividly green that they almost vibrate against the chalky sky. As seagulls swoop across the horizon and caw their welcome, I can't help but feel fortunate to be here, almost at the top of the world, seeing Iceland for the first time.
And I know I'm luckier still to be witnessing all of this majesty snug in the warmth of the queen-sized bed in my oceanview suite aboard Windstar Cruises' Star Pride, the rugged beauty of Seydisfjordur unfurling just beyond my stateroom's Juliet balcony. If there's a more comfortable way to see Iceland, neither I ­nor the 211 other passengers on this 106-suite ship have found it.
Waking up to mountain landscapes that seem cut and pasted from a jigsaw puzzle is just one of the perks of cruising with Windstar, whose Star Pride plies Iceland cruises round trip from the capital of Reykjavík each summer. The five-week season offers seven-night circumnavigations of the 40,000-square-mile island, stopping at five ports. The itinerary is among the line's most popular, due no doubt to Iceland's "bucket list" status for many cruisers.
If you're eyeing this cruise for next season, here's what you need to know.
STAR PRIDE STYLE + CHARACTER
With six yachts (carrying a maximum of 310 passengers) Windstar Cruises markets itself as a laidback yet luxurious line, suited to the active curious traveler. And the relaxed atmosphere on board this former Seabourn yacht (the sail-less 212-passenger vessel joined the line in 2014 and was renovated in 2016) bears that out. Star Pride Iceland passengers (mostly American couples in their 60s and older) are clearly sophisticated and well-traveled, fit enough to enjoy the active shore excursions offered.
The vibe is very "winter at the country club," with passengers dressed in sporty-casual style (think jeans, sweaters and puffy vests with hiking boots) during the day, with slacks and button-down shirts or sweaters for men in the evenings, and smart separates or dresses for ladies. Since there are no formal nights, leave your tux and gown at home, but know that jeans are discouraged in dining areas in the evening.
Know, too, that while the Windstar experience is by no means mass-market (budget about $6,500 per person for a balcony cabin; $4,600 per person for an oceanview), neither is it the most luxurious of cruising experiences. In some cases we found the service and amenities to skew more toward laidback than luxurious (paper coffee cups in the Yacht Club restaurant; slow service in the Amphora restaurant at lunch time, for example). If you board with expectations of service at the level of, say, Regent Seven Seas Cruises or Crystal Cruises, you may be disappointed. But if warm and friendly staff; a relaxed and un-stuffy atmosphere; and a fascinating Iceland itinerary are your priorities, this is your cruise.
Editor's Note
In November 2018, Windstar announced its impressive plans to stretch and upgrade its trio of ex-Seabourn sister yachts, including the Star Pride, between October 2019 and November 2020. Sisters Star Breeze, Star Legend and Star Pride will be cut in half so a midsection can be added. This will extend the ships by 25.6 meters/84 feet, bringing the total length to just over 159 meters/522 feet. The passenger capacity will go from 212 for each ship to 312; there will be 50 suites added per ship and dining choices, the spa, fitness center and pool deck will be expanded. In the summer of 2019, sister Star Breeze (pre-overhaul) will offer five weeklong cruises plying the same Iceland itinerary featured in Sarah's story. Here are more details. Watch this space for future updates.
STAR PRIDE SERVICE + AMENITIES
You'll be hard-pressed to find a more friendly and welcoming crew than on Star Pride. From stewards to boutique staff, everyone we encountered was eager to please.
At 440-feet-long, the ship lacks the square footage to accommodate the bells and whistles you'll find on larger ships (though with the upcoming stretch of the ship, this will be change). But on an Iceland itinerary you'll likely spend most of your time exploring the destination anyway, and once back on board there are still plenty of diversions.
Interior amenities include the WindSpa on deck 7, which has three treatment rooms, a sauna, steam room and salon. You'll find the fitness center, with weights and cardio machines, here too. The Yacht Club and Compass Rose lounges (on decks 8 and 6, respectively); a screening room (deck 5); and small but handsome library on deck 6 are popular spots to read, and play cards and games. A tiny casino (two gaming tables and some slot machines) is tucked into a corner of Compass Rose, and the petite boutique offers a place to spend your winnings.
Given the weather during our sailing, the plunge pool on deck 7 didn't see much use, but several brave souls took advantage of the two heated whirlpools (it's easy to miss the one forward on deck 5). On the penultimate day of the cruise, Star Pride's watersports platform was the venue for the polar plunge into the frigid Greenland Sea, but it gets more use during warm-weather itineraries, when kayaks, paddleboards and other water toys are launched from this ship's aft marina.
Windstar's open bridge policy means that cruisers are free to visit the bridge at any time (except during docking and sailaway) to meet the captain and staff and to get a glimpse of how the ship operates.
After the stretch and refurbishment: 
With more space, there will be a larger pool and more outdoor deck area, and a bigger and upgraded spa and fitness center, including a new yoga/Pilates studio. Staff and crew areas and accommodations will also be expanded and improved, enabling Windstar to maintain its high 1.5:1 passenger-to-hotel staff ratio.
STAR PRIDE CABINS
Star Pride's 106 suites are divided into four categories (64 oceanview, four classic, 36 balcony and a pair of owner's suites), with most measuring 277 square feet (and the largest, 575 square feet). Regardless of size, each feels more like an elegant hotel room than a traditional cruise ship cabin, a welcome oasis at the end of a day spent exploring Iceland's rugged landscape.
Our balcony suite, decorated in blue, gold and neutral tones, impressed with a granite-clad bathroom complete with a bathtub; plenty of storage space (there's a walk-in closet with two rods, shelving, drawers and wall hooks; a dressing table and bedside table drawers); a separate living area with sofa and armchair seating (separated from the sleeping area with curtains); and, of course, a balcony. Compact (there's no room for outdoor furniture) and accessed through floor-to-ceiling sliding doors, the "Juliet" balcony is the perfect spot for morning coffee with a coastal view. And with the doors open to let in the salty tang of the sea, the cabin becomes an open-air oasis. Blackout curtains ensure a good night's sleep — crucial during Iceland's summer, when the sun doesn't set until midnight (and even then it never gets truly dark).
Common to all staterooms: walk-in closets; TV and DVD player; stocked fridge and mini bar; robes and slippers; and hairdryers. Fresh fruit and flowers en suite are thoughtful touches that are a Windstar standard.
After the stretch and refurbishment: 
The 50 new suites will include new categories and open-floor-plan configurations. Two new, larger owner's suites include one that combines with neighboring suites to create up to a three-bedroom, two-balcony suite, ideal for families. All bathrooms will be modernized, and new sliding doors will be installed in balcony suites; otherwise most existing suites (like in Sarah's video) will keep the same interior design.
STAR PRIDE DINING + DRINKING
Begin the day with buffet or cooked-to-order breakfast at The Verandah, aft on deck 7. The airy space has indoor, deck and courtyard seating, but in inclement weather when passengers are forced to dine inside, space is cramped. If you want a seat on a rainy morning, either arrive soon after opening or head down to deck 3's Amphora, Star Pride's main dining room. This is a classically elegant space with open seating and tables for two to eight, serving à la carte breakfast, lunch and dinner. The Yacht Club, forward on deck 1, serves continental breakfast for early risers (as well as all-day snacks) with sea views on the side.
At lunchtime, your options are the buffet at The Verandah; a la carte options at Amphora; and once a cruise, weather permitting, a buffet of grilled meats, seafood, and salads at Star Bar, aft on deck 8.
In the evening, enjoy cocktails in the Star Bar, at Compass Rose or in the main lounge. Amphora serves dinner until 8 p.m., and The Verandah is transformed into Candles, a popular and intimate dining experience. Like all Star Pride's dining venues it is complimentary, but available by reservation only once to each cruiser per voyage. Room service is available around-the-clock.
Windstar typically gets raves for its dining (the line partners with the James Beard Foundation and there are Beard selections on every dinner menu), though for us, none of the meals were particularly remarkable or superior to what we've encountered on less expensive lines.
After the stretch and refurbishment: 
There will be five different and updated dining experiences with new partnerships in addition to James Beard. A 42-seat alternative restaurant will be introduced, providing a cuisine (to be announced) that Windstar doesn't currently offer, and a casual barbecue space will be added near the top deck Star Bar. This will enable grilling during Windstar's "Signature Onboard Barbecue." The Veranda Restaurant will be enlarged to offer significantly more ocean-view seating, with an upgraded dining area. A revamped Amphora dining room will have a new floor plan with more window seats.
STAR PRIDE ENTERTAINMENT
Don't expect Broadway-style shows, ice rinks or bowling alleys at sea — Star Pride's entertainment options are decidedly old-school. During the day, almost everyone goes on tour, but there are trivia competitions, movie screenings, and board games for those who stay behind. Back on board in the afternoon, most cruisers gather for cocktails outdoors at the Star Bar (weather permitting); read or chat in one of the lounges; or retreat to their staterooms to nap after a rigorous outing.
Windstar's much-loved signature sailaway, when sails on its masted ships are hoisted to Vangelis' theme from the movie 1492, is modified on its sail-less motor yachts such as Star Pride. Instead, crew members raise the vessels flags, watched with delight by passengers gathered on the Star Bar's deck.
Evening port talks are followed by performances by a musician or duo in the Compass Rose and main lounge. Once a cruise the captain hosts a cocktail party, and the staff talent show is a passenger favorite. Some highlights: A solo (and quite suggestive!) dance by the ship photographer; a traditional Indonesian dance by members of the dining room team; and the grand finale, a comedic "synchronized swimming" performance featuring a fabric "sea" and bare-chested "swimmers" sporting goggles and swim caps.
After the stretch and refurbishment: 
Many public spaces on Pride, Breeze & Legend were completely renovated in 2014-15 when the the trio was transferred to Windstar, including the Lounge, Compass Rose, Yacht Club and Atrium, and so they will not be re-done.
ICELAND EXCURSIONS
Iceland of course is the main reason people book this cruise.
Of the 200 people or so on board our cruise, an impressive 188 booked at least one excursion in each of the five ports. And that speaks not just to the adventurous spirit of Star Pride's passengers, but also to Iceland's allure.
With an area of 40,000 square-miles and with just 350,000 people (two-thirds of them living in the world's most northerly capital, Reykjavik), Iceland is the most sparsely populated country in Europe. Visitors can expect to see vast deserted tracts of farmland, craggy glacier fields, volcanic mountains, spectacular fjords and, of course, the thermal pools and natural geysers for which the country is so famous.
Most cruisers opt for a pre- or post-tour stay in the compact capital, allowing time to take in city sights; to tour the Golden Circle (a roughly 200-mile route that comprises Pingevillir National Park, Gullfoss waterfall and the Geysir and Strokkur geysers); and, of course, to see the Blue Lagoon.
TIP: If you decide to visit the Blue Lagoon (and you should), consider visiting on the day you arrive. It's only 20 minutes' drive from the airport (as opposed to 50 minutes from Reykjavik); there are lockers large enough to store your luggage; and your ticket allows you to say as long as you like. Most flights from the U.S. touch down at KEF early in the morning, and soaking in a steaming turquoise pool certainly beats pacing the hotel lobby waiting for your room to be ready.
In its 2018 Iceland season, Star Pride offered 40 excursions in five ports of call — Heimaey Island (Vestmannaeyj); Seydisfjördur; Akureyri; Ísafjördur and Grundarfjördur. They range from two-hour bus tours to half-day rough-and-tumble 4X4 safaris, whale watching boat tours, and strenuous six-hour glacier hikes. The most popular picks are anything puffin-related — Iceland is home to 60 percent of the world's puffin population — and flying tours that take sightseers over glaciers and waterfalls.
TIP: Whichever excursions you choose, wet-weather clothing is essential because even in the summertime, Iceland's weather is notoriously unpredictable. During our sailing, the country was having its worst summer in more than a century, which meant temperatures in the 40s Fahrenheit, daily rain, heavy winds and frequent fog. Waterproof outerwear and shoes (water-resistant won't do) and hiking boots are essential. But leave behind the umbrella. High winds render them useless, and carrying one is the quickest way to stand out as a tourist.
There are hiking opportunities in every port. Two standouts:
Ísafjördur — the short but steep climb 738 feet up to the Troll's Throne, where the beauty of Iceland's fjords, hills and waterfalls are revealed.
Seydisfjördur — a three-hour ramble over mountainside punctuated with the island's iconic purple lupine flowers and waterfalls cascading toward the frigid sea.
When the ship crosses the Arctic Circle, passengers are given commemorative certificates inducting them into the Order of the Blue Nose. And intrepid cruisers (count me among them) who dare to take the polar plunge into the icy waters of the Greenland Sea receive hot chocolate and their own certificate of accomplishment as a reward.
But no doubt passengers' most precious souvenir will be the memory of this adventure to one of the most enchanting and diverse destinations on the planet.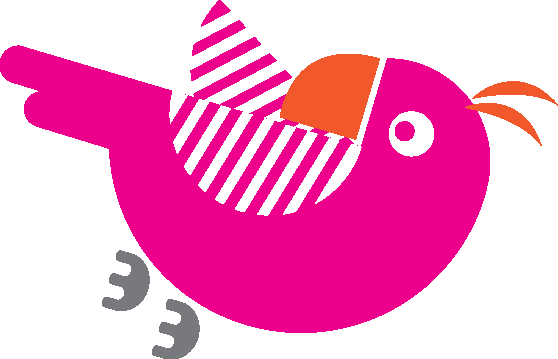 Don't miss a post, subscribe to QuirkyCruise.com for monthly updates!
© This article is protected by copyright, no part may be reproduced by any process without written permission from the author. All Rights Reserved. QuirkyCruise.com.
Posted In: