COVID-19 on UnCruise.
By Judi Cohen & Heidi Sarna
UnCruise Adventures confirmed today that a passenger aboard the Wilderness Adventurer tested positive for COVID-19, three days after the start of the cruise that departed Juneau Aug 1, the first US cruise to set sail since the COVID-19 pandemic started.
At the time of confirmation, which came via a phone call, the Wilderness Adventurer  was anchored in a secluded harbor while off-board activities were underway.
To maintain necessary social distancing there were 36 passengers aboard the vessel that has a capacity of 76 passengers. With the physical distancing aboard, UnCruise Owner and CEO Dan Blanchard indicated in a Zoom call with reporters that he was "hopeful there was no spread to a lot of guests, outside of his four travel mates," and added that "contact tracing commenced immediately by the State."
The Wilderness Adventurer  will arrive in Juneau tomorrow, Aug 5, and all guests will be placed at a local hotel where they will quarantine as prescribed in the company's Alaska state-approved COVID-19 contingency plan.
"We are focusing all efforts on care of the guests, crew and the local community," Blanchard said.
"This is very discouraging news and not what we had hoped for, but we'll deal with it professionally. The guests are taking the news well, and the crew has executed our contingency plan quickly," added Blanchard.
RELATED: UnCruise Restarts Operations in Alaska. by Anne Kalosh
The Backstory
The identified passenger took the 5-day testing option prior to their departure from home in the Lower 48 with a negative result as required to embark on an UnCruise expedition. A second test was taken upon arrival at the Juneau airport on Saturday Aug 1, but the results would take a few days to receive. The passenger boarded the Wilderness Adventurer and off they went.
The guest was notified by phone by Alaska authorities on Tuesday Aug 4, that the test was positive for COVID-19. Blanchard reports that the guest is showing no symptoms and no other guests or crew are showing outward symptoms of any kind. Subsequently, all guests were informed and asked to restrict themselves to their cabins where plated meals were served.
Blanchard added that the passenger arrived in Juneau on Aug 1, just a few hours before departure, and was traveling with four friends.
"He had minimal exposure to the city of Juneau since he arrived around 3:30pm to the UnCruise lounge and was transferred onto the boat around 5:30pm," Blanchard reported.
Contingency Plan
UnCruise had planned extensively for months to return to sail. Moving forward, UnCruise will continue to follow their COVID-19 contingency plan approved by the State of Alaska, working closely with Alaska state and local health officials to comply with relevant protocols and their own safety standards.
"With the spotlight on the cruise and small boat industry we understand there are risks in operating and travel in general. With months of preparation, we were still able to pivot quickly in response to this event," states Blanchard. "We wish to thank those that have worked rapidly to isolate and implement the appropriate processes as we determine the next steps," he added.
The hotel and meal costs for all passengers are being paid for by the company while in quarantine in Juneau. The crew will quarantine on the vessel in port at Juneau. Blanchard confirmed that "all guests would be given a full credit for a future cruise and agent commissions would be honored."
As an additional precaution, UnCruise Adventures has canceled all sailings for the remainder of the season.
The Future
This unfortunate incident raises the question about the safety of travel to hotels, resorts, campgrounds and cruises of all kinds.
Blanchard said that while UnCruise made this week's Alaska cruise as safe as possible and all precautions were taken, as supported by public health authorities and interim guidelines, with outbreaks in the Lower 48, ultimately there is a need for rapid testing and a vaccine. He calls the whole situation "very sobering."
"A go-at-it again for us would require rapid testing," Blanchard says about restarting cruises, adding, "the 4-day testing just doesn't do it."
All passengers were Americans from the Lower 48 states. Blanchard will be tested and is isolating as a precaution, as he met and welcomed passengers on Saturday including the passenger who tested positive.
In the past days, other small-ship cruise lines have also reported cases, including Hurtigruten, Paul Gauguin and SeaDream Yacht Club.
For more info: UnCruise Adventures.
RELATED: From QC contributor Anne Kalosh reporting for "Seatrade Cruise News" about the Hurtigruten situation.
RELATED: QC's Anne Kalosh also reports on a SeaDream incident here.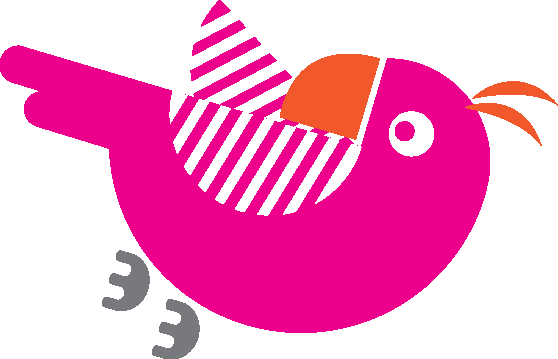 Don't miss great articles, reviews, news & tips about small-ship cruising, SUBSCRIBE to QuirkyCruise.com for updates and special offers!  
© This article is protected by copyright, no part may be reproduced by any process without written permission from the author. All Rights Reserved. QuirkyCruise.com.
Posted In: