Coronavirus Outbreaks & Other Small-Ship Updates
By Anne Kalosh.
The hope that it would be easier to avoid coronavirus outbreaks on small ships hasn't quite panned out,  although, for the most part, cases have been handled well.
The insidious illness has cropped up on some small vessels that recently resumed service such as UnCruise Adventures in Alaska, which, as reported here, ended the line's planned Glacier Bay nature itineraries this season just four days into the first sailing.
There was a case on Paul Gauguin Cruises in French Polynesia, too, four days in to its first voyage carrying international passengers. The American woman, 22, traveling with her mother, was asymptomatic and quickly isolated. Paul Gauguin immediately returned to its Papeete, Tahiti homeport where all other passengers, including the woman's mother, and the crew, tested negative.
Travelers were taken off the ship in a "sterile corridor" and the crew went into quarantine on board.
The first line to resume international ocean cruises, SeaDream Yacht Club, was notified a passenger who'd disembarked SeaDream I after a 12-day cruise to northern Norway with his father tested positive on returning home to Denmark. He, too, was asymptomatic. The father tested negative.
SeaDream I's subsequent cruise was diverted to Bodø, Norway, where everyone on board — passengers and crew — tested negative, and the sailing continued.
SeaDream didn't respond to a question about contact tracing for travelers on the prior cruise where the man testing positive had traveled.
In these three cases, coronavirus was identified due to the testing required by governments (Alaska, French Polynesia, Denmark) of arriving travelers and the lines responded quickly.
Bigger Coronavirus outbreak
The big headlines, though, were about Hurtigruten, the Norwegian company that had an outbreak on expedition ship Roald Amundsen during a cruise to Svalbard. That's a 500-passenger ship, so too large to be considered Quirky-sized (under 300 passengers). However, it carried reduced loads, 209 passengers on one voyage and 178 on the second, plus 158 crew.
Returning to Tromsø, Norway, the ship disembarked despite the fact there were crew with flu-like illness on board, including four who were hospitalized in Tromsø on arrival day. Health officials had all crew tested and contact tracing began for those who'd just disembarked and people on the prior cruise.
Coronavirus cases steadily rose. At last count, they totaled 62, including 41 crew.
Norwegian authorities tested crew and passengers on two other Hurtigruten expedition ships, Roald Amundsen's sister vessel, Fridtjof Nansen, and the smaller Spitsbergen. Everyone on Spitsbergen tested negative, as did all crew and 168 of the 171 passengers on Fridtjof Nansen.
Three passengers declined to be tested and remained in quarantine on board as the ship headed back to Hamburg, Germany, where the cruise originated.
Hurtigruten's CEO apologized and admitted the company had failed to follow its own protocols, including not quarantining crew when they arrived in Norway before signing on the ship.
The company's expedition cruises were canceled until further notice, and several investigations are under way. Read more in Anne's article for Seatrade Cruise news.
In other news …
58 vessels cruising Europe's waterways
Rudi Schreiner, co-founder and president of AmaWaterways — who's often called the godfather of European river cruising — counts 58 vessels currently sailing European waterways. They're serving mainly local markets, mostly on the Rhine and Danube, with some vessels on the French waterways and Portugal's Douro.
AmaWaterways' AmaKristina is among them since, as QuirkyCruise detailed earlier, the line became the first U.S.-based river operator to resume service in Europe. Instead of carrying Ama's usual customer base of North Americans, AmaKristina is on charter to a German tour operator and carrying German-speaking clientele.
RELATED: Cruising Restarts in Germany. by Anne Kalosh.
Schreiner remains hopeful there could still be some European cruising for North Americans this year. But since coronavirus isn't under control stateside, that seems less and less likely. So, if not, AmaWaterways plans to resume in March 2021.
At least it will have had the benefit of sailing AmaKristina for some months with new health safety protocols in place.
And, going forward, travelers who book their air through AmaWaterways will get a private transfer to the vessel instead of having to go in a group motor coach. The private transfer applies to couples or parties traveling together.
Speaking of next year, AmaKristina will transfer to the Rhône to meet growing demand for France, and the new 68-passenger AmaDahlia will debut on the Nile in September. It's already well booked for the inaugural season, which AmaWaterways stretched by an extra month, through June 2022. (Egypt sailings would typically halt before June due to the heat.)
Crystal Endeavor delayed
Genting Hong Kong, the owner of Crystal Cruises, said the delivery of expedition ship Crystal Endeavor will be delayed by "about a year."
Crystal Endeavor has been under construction at the Genting-owned MV Werften in Germany and was planned to enter service this summer. A new date was not specified, but Crystal has canceled departures for all its brand experiences — ocean, river and yacht in addition to expedition — through 2020.
The 19,800-gross-ton, 200-passenger Crystal Endeavor is the first of two vessels for Crystal Expedition Cruises. The second had been expected to enter service in 2021. There was no word from Genting on that one.
RELATED: German Chancellor Presides Over Crystal Endeavor Keel-Laying.  by Anne Kalosh.
Atlas Ocean Voyages gets more inclusive
Atlas Ocean Voyages, the "luxe-adventure" line set to break out with new build World Navigator in July 2021, is now bundling airfare into its pricing. Plus, some longer, regional sailings will include a multi-day overland tour, at no additional charge.
Atlas calls its approach to pricing "All Inclusive All the Way" as air joins other included components such as gratuities, alcoholic and non-alcoholic beverages, Wi-Fi and at least one shore excursion on every cruise (in Antarctica, all outings are covered).
The company will include economy-class airfare from 16 U.S. and Canadian gateways. Subsidized upgrades to business-class air and occasional free upgrade offers will be available.
World Navigator is "spot on" schedule at Portugal's WestSea Viana do Castelo shipyard, according to Atlas President Alberto Aliberti. It is the sister of Portuguese parent company Mystic Cruises' World Explorer, which began sailing in 2019, and this year's World Voyager.
World Navigator will enter service with Mediterranean, Black Sea and Holy Land voyages before redeploying to the Caribbean and South America en route to Antarctica for the 2021/22 season there.
RELATED: New Atlas Ocean Voyages Promises Luxe Adventure.  by Anne Kalosh.
Max Shore
The line's new "Max Shore" program includes a three- to six-day overland adventure when travelers book an extended regional cruise. The first choices pertain to the Black Sea and Holy Land.
The 16-night "Black Sea in Full" Max Shore, departing July 28, 2021, from Piraeus, Greece, will delve into Ukraine, Romania, Bulgaria, Turkey, Georgia and Russia. Included is a three-day/two-night overland adventure from Odessa to Kiev and Pripyat, Ukraine, to explore the country's capital city and the infamous Chernobyl Exclusion Zone. The power plant, where a reactor suffered a catastrophic failure in 1986, has been designated safe for escorted visitors and Atlas is the first cruise line to offer this experience.
Black Sea Max Shore travelers also will transit the Dardanelles and Bosporus straits and overnight at Sochi, Russia, with calls at Kusadasi (for Ephesus), Turkey; Nessebar, Bulgaria; Bucharest (Constanta), Romania; Novorossiysk, Russia; Batumi, Georgia; and Sinop and Amasra, Turkey. The cruise ends with an overnight in Istanbul.
The 24-night "Comprehensive Anatolia & The Holy Land" Max Shore, Aug. 13, 2021, starts with an Istanbul overnight. World Navigator will then circumnavigate the Levantine Sea to Piraeus, calling at Kepez (for Troy), Bozcaada, Dikili, Kusadasi, Bodrum, Marmaris, Fethieye, Kekova Island and Demre, Turkey; Patmos and Heraklion (Crete), Greece; Limassol, Cyprus; and Port Said (Cairo) and Alexandria, Egypt.
At Ashdod, Israel, travelers will depart on a six-day/five-night Max Shore caravan journey through Israel and Jordan, where they will visit the UNESCO World Heritage Site of Petra, head off-road with a Bedouin team for desert glamping under the stars and delve into the history and cultures of Jerusalem, Tel Aviv, Jaffa, Masada and Madaba.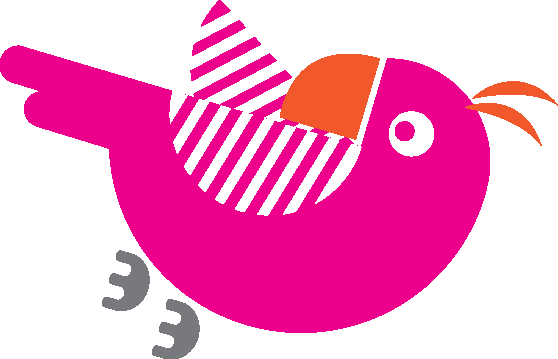 Don't miss great articles, reviews, news & tips about small-ship cruising, SUBSCRIBE to QuirkyCruise.com for updates and special offers!  
© This article is protected by copyright, no part may be reproduced by any process without written permission from the author. All Rights Reserved. QuirkyCruise.com.
Posted In: