Captain Cook Cruises Fiji
Captain Cook Cruises is an Australian-owned line that got its start in 1970 when Captain Trevor Haworth began operating cruises and excursions in the Sydney Harbor region, then up north in Queensland along the Great Barrier Reef and in the south on the Murray River. The present Fiji Islands operation includes year-round cruises of 3, 4, and 7 days to Yasawa Islands, 3, 4 and 7 days to the remote northern isles, and the occasional 11-nighter to the out islands.
The focus is on Fiji's scenic beauty, island exploration, water sports, local island culture and visits to traditional villages. The experience is about as tropical outdoorsy as any small ship cruise could be. The parent company, Sealink Travel Group, also operates an overnight sternwheeler on the Murray River as well as numerous ferry routes throughout Australia. The line also books pre- and post- cruise holiday resort stays, and as Fiji is a hugely popular resort destination there is a large inventory at all price points.
Ship, Year Delivered & Passengers
REEF ENDEAVOUR (built 1996 & 130 passengers).
Passenger Profile
Because of proximity to New Zealand and Australia, the largest numbers originate there, including families (children age five & above) during holiday periods; beyond it's English speakers from Europe and North Americans, the latter who tend to stopover for several days en route to/from New Zealand or Australia. With a lot of shared activities and experiences, and open seating, meeting others comes naturally. If you prefer a cruise without many other children aboard, be sure to check the Australian and New Zealand school holiday periods. Most of the crew is Fijian.
Passenger Decks
The ship has five decks and an elevator.
Price
$$ to $$$ Moderate to Expensive. Children's fares apply to ages 5 to 17 when they occupy cabin with adults.
Itineraries
The emphasis is on outdoor activities, both active and sedentary, and normally calling at two islands a day, morning and afternoon, among the 300 available in the Fiji island group.
3- and 4-night Yasawa Island cruises may be combined into a 7-night cruise, all leaving from Nadi (pronounced as if Nandi), also the locale for the international airport.
7-night Remote North Cruises sail further afield to the world heritage colonial town of Levuka, a time capsule of architecture facing a waterfront promenade. Visit markets, hot springs, a garden island, a waterfall lagoon and an extinct volcano. Activities include snorkeling, scuba diving and glass bottom boat sightseeing, plus standing astride the 180

th

 Meridian that marks today and tomorrow.
7-Night 4 Cultures Discovery Cruises circumnavigate Vanua Levu, Fiji's second's largest island and explore the islands, rivers and rainforests of the remote north. Visit four distinct cultures: the Ellice Islanders and Banabas, Indian (South Asian) and Fijian people. Snorkel along the world's third longest barrier reef, sail by tender up the Labasa River to Vanua Levu's largest town and natural produce market. A lovo feast (cooking on hot rocks in an earthen pit), school visit, choral church service, meke (Fiji-style dancing) and island night are aspects of the cruise to the remote north.
The occasional 11-night Lau and Kadavu Discovery Cruise heads to Fiji's remote north where a lucky few arrive to visit the unspoiled beauty.  Next sailings are November 5, 2019 and March 3, 2020.
Included features
Shore excursions and tours to villages and schools outlined in the day-to-day itineraries, festive meals shore, kayaking, snorkeling and stand-up paddle boarding, on board kids' club ages 5-9 at specified hours, and post-cruise transfers to Nadi hotels. (Note: A small passenger contribution goes to the school). WiFi is available at most but not all anchorages. The speed will vary considerably.
Why Go?
To enjoy the attractions of South Pacific Islands and delightful tropical weather conditions with outdoor activities on board, ashore, and at beaches and meeting the Fijians. Special interest activities are available for adults and children in marine biology, ecology and environmental issues.
When to Go?
The cruises operate year-round and the busy season coincides with the Southern Hemisphere's school holidays as Fiji is just four hours from Australia's East Coast and a bit less from North Island, New Zealand. December to February are hot and humid with afternoon downpours, but being near and on the water softens the heat factor. The driest months are June to August.
Cabins
The largest accommodations are the 4 suites with separate lounges; most standard cabins measure approximately 150 square feet; 6 are interconnected family cabins with twin/double beds that open onto the deck; 49 twins/doubles have two windows and face to a side passage; 11 have portholes, open to an interior corridor and have twin/double beds, plus one or two upper bunks (for families).
Public Rooms
Forward facing panorama lounge and the second Yasawa Lounge looks aft and opens to the outdoor pool with a bar. Sun Deck has outdoor seating, twin spa pools, sauna, gym, bar and BBQ.
Dining
Reserved seating prevails the first night then it's open sitting for all meals with buffet breakfast and lunch offering both hot and cold dishes that appeal to an international passenger list and feature a lot of island produce. Root plants and coconut are used in cooking. Alfresco barbecue meals occur on the Sun Deck twice on a 7-night cruise. Pineapple, paw paw, papaya and watermelon are main stay fruits; lunches include grilled fish, sausages, chicken, beef, curries and lots of salad fixings. Three-course served dinners feature baked fish, prawns, pork, beef, lamb, and vegetarian main courses. Desserts are fresh fruits, cheese plates, and sweet dishes such as butterscotch pudding with caramel sauce and chocolate pavlova (meringue with fruit and cream). Two themed dinners are Asian (Indian) and Fiji island.
Suite and repeat passengers will have a chance to dine with the captain or chief engineer. Wines from Australia, New Zealand and Washington State that are served at meals are extra with the average bottle from $US25 to $US35; beer $US6. Extra treats are a self-service afternoon tea with cakes and cookies and varied canapés before dinner in the Yasawa Lounge. The Fijian crew is a delight — friendly and helpful. They speak English and Fijian.
Activities & Entertainment
Onboard activities take place in a small gym, sauna, spa and fresh-water pool. For going ashore, a glass-bottom boat is available to view marine life such as the giant manta ray, also snorkeling gear, swimming in the Pacific and in lagoons, and guided islands tours to meet the locals, attend cultural events and visit schools. PADI 5 star scuba diving is extra and a boat is carried. Crew shows are popular and local talent comes aboard.
Special Notes
Children (age 5+) are always welcome, and the outdoor, activity-based itineraries make the REEF ENDEAVOUR a most attractive family vacation.
Along the Same Lines
Blue Lagoon Cruises also operates in Fiji, while other firms cruise French Polynesia.
Contact
Captain Cook Cruises Fiji, PO Box 349, Milsons Point, NSW 1565, Australia; captaincook.com.au; + 61 2 9206 1111. Representatives: USA 866-202-2371; UK +44 (0) 1787 211 668; NZ +64 21 631474
— TWS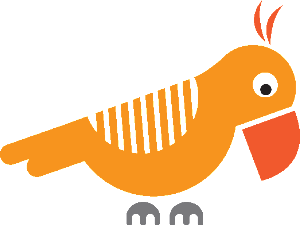 Don't miss a post, subscribe to QuirkyCruise.com for a monthly update of our best posts! 
© This article is protected by copyright, no part may be reproduced by any process without written permission from the author. All Rights Reserved. QuirkyCruise.com.
Posted In: