Swan Hellenic Reborn
by Anne Kalosh.
One of the most storied small-ship brands, Swan Hellenic, is being revived with the goal of becoming the leader in cultural expedition cruising.
So said CEO Andrea Zito, a veteran of Silversea Cruises and V.Ships Leisure, whose ties to Swan Hellenic go back years.
The new Swan Hellenic will retain its British heritage but have an international flavor, targeting the most seasoned travelers from around the world. They'll journey in a sophisticated, English-speaking ambiance. Lecturers and guest speakers will be a highlight. Particularly intriguing itineraries include the Russian High Arctic and a Siberia-Svalbard combo.
Two ice-class vessels are under construction at Helsinki Shipyard, with the first set to debut in Antarctica in November 2021 and the second in the Arctic in April 2022. Their project names are Vega I and Vega 2.
These 152-passenger ships will measure about 11,000 gross tons. They're billed as "five-star elegant Scandi-chic boutique" — how's that for a mouthful?
They'll have PC5 ice-strengthened hulls, diesel-electric propulsion and extra-large stabilizers.
Open spaces
"Open spaces will provide comfort for the guests, and views," Zito said. "You want to be outside. Everything is happening outside — the wildlife, the scenery. You want to be immersed in the magic of the environment."
At 115 meters/337 feet in length, the ships will rise nine decks, with plenty of big windows and outdoor spaces. Facilities include a base camp with mud rooms, a photography lab and library.
Travelers will dine in the single-seating Swan Restaurant and spread out in the observation lounge, club lounge and sun deck with its heated outdoor swimming pool. A spa, gym and sauna with a view are located high on Deck 8. At the top of the ship is a stargazing deck.
The 76 cabins, many with balconies, include six suites. Some accommodations have faux fireplaces.
The history
Swan Hellenic's roots go back to the 1950s when a British travel agency, Swan's Tours (operated by a father and son, W.F. Swan and R.K. Swan), organized a trip to the antiquities of Greece. Its success led to a full program of tours, carrying writers, academics and clergy as guest speakers. Swan Hellenic's cruises were distinguished by original itineraries that seldom repeated, at first focusing on classical sites in the Aegean Sea and around the coasts of Greece and Turkey. Academic lecturers were a hallmark.
The new Swan Hellenic is backed by European shareholders including Vodohod Ltd., Russia's largest river cruise company. Zito is a highly experienced ship operator who's been instrumental in many refurbishments and new buildings, including Silversea's just-delivered Galápagos vessel, Silver Origin.
He was with V.Ships when it and the Vlasov Group built Minerva for Swan Hellenic (then part of P&O Cruises) in the mid-1990s and managed it. When Carnival Corp. & plc decided to shutter Swan Hellenic in 2007, former P&O Chairman Lord Jeffrey Sterling acquired it, later selling to Roger Allard's All Leisure Group.
V.Ships Leisure was managing operations for Allard's Voyages of Discovery when All Leisure went bust in early 2017. Zito brokered the brand's sale to Canadian expedition operator G Adventures, hoping to keep it alive.
"I was very much in love with the brand," he said. His group acquired the Swan Hellenic name and set up offices in Monaco, London and Dusseldorf, Germany. Sales representatives are being set up in other countries.
"We want to be a global brand," Zito said.
Unusual destinations
Antarctica itineraries feature a solar eclipse 2021 cruise from Buenos Aires to the Falkland Islands, Antarctic peninsula and ending at Ushuaia, Argentina (16 days). A "classic" Antarctica program (10 days) operates round-trip Ushuaia, and an in-depth voyage (18 days) adds South Georgia and the Falkland Islands.
Arctic itineraries will include Iceland in depth (eight days); Iceland, Jan Mayen and Spitsbergen (14 days); a Svalbard circumnavigation (eight days), Svalbard in depth (11 days); Franz Josef Land, Spitsbergen and East Greenland (19 days); West Greenland (11 days); Greenland to the Canadian Arctic, circling Baffin Bay (17 days); and the Northwest Passage, from Greenland to Nova Scotia (16 days).
Russian Far East adventures include a Sea of Okhotsk explorer that begins with a number of calls in Japan (14 days). A 21-day voyage combines Kamchatka and the Kuril Islands with Alaska's Aleutian Islands, while another trip blends the Aleutian Islands, Kamchatka and the Bering Sea (17 days).
Further adventures explore the Russian High Arctic and Svalbard (19 days), Eastern Russia and Wrangel Island (15 days) and a one-of-a-kind Siberia, Svalbard and Norway odyssey (17 days).
Other destinations include New Zealand in depth, Papua New Guinea, Japan in depth, Micronesia and Melanesia, and the Philippines, Amami Islands and Japan.
Information: www.swanhellenic.com.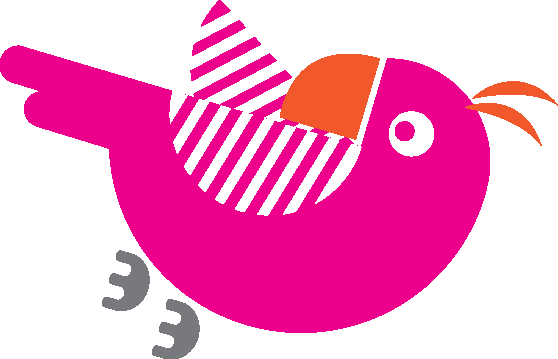 Don't miss great articles, reviews, news & tips about small-ship cruising, SUBSCRIBE to QuirkyCruise.com for updates and special offers!  
© This article is protected by copyright, no part may be reproduced by any process without written permission from the author. All Rights Reserved. QuirkyCruise.com.
Posted In: