Articles About Le Boat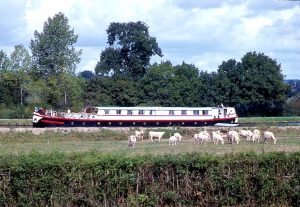 By Ted Scull. Ten minutes out of Paris, the rakish TGV hit 168 miles per hour streaking southeast toward Burgundy, ...
Read More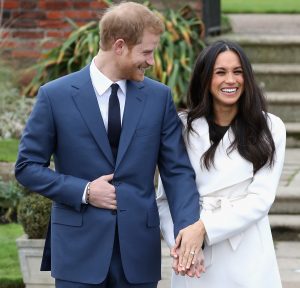 By Ted Scull. LE BOAT, the charter yacht firm, can arrange for a two-night stay on one of their vessels ...
Read More
Submit Your Own Review
Reader Reviews of Le Boat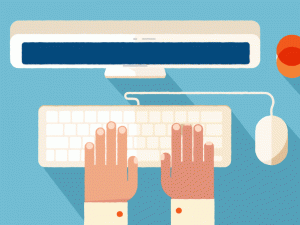 Reviewer Sian Appleyard from the UK Cruise Line Le Boat Ship Crusader; a six-berth canal boat with small kitchen, lounge ...
Read More
Snapshot
European waterway cruises have developed a huge following in the last decade, and what most likely springs to mind are the long, narrow, low-slung riverboats with a captain and crew in charge while you as a passenger sit back and enjoy the sights from your floating hotel and during trips ashore, all unfolding according to the printed itinerary. Now, how about you taking charge of the helm, the pace, and where you will stop or not? Check out these possibilities with Le Boat's vast fleet of self-hires that operate in no less than eight European countries. It may take a bit of time absorbing all the details, but as they fall neatly into place, you will know whether this form of cruising is for you, or absolutely not. If you drive a car, operating a Le Boat vessel is easy after a little training exercise from the shore staff that maintains the fleet.
In 2018, Le Boat opened a new cruising region using the newest Horizon boats in Eastern Ontario along the Rideau Canal, a UNESCO World Heritage site. 2019 celebrated the 50th year in business and a fleet of 940 snappy-looking vessels cruising through eight European waterways, now plus Canada.
Ship, Year Delivered & Passengers
The ships are definitely boats here, and you will agree when seeing one from the fleet of 40 different models that can handle from four to twelve passengers. Your group may just be a family of four, an extended family up to a dozen, two and on up to six couples, or a bunch of good friends. The boats, which span the years in age right up to brand-new ones this arriving year, are star-rated according to how sophisticated the boat is and how much you want to pay. Have a look at Le Boat's extremely helpful brochure that lays out the deck plans, number of berths and bathrooms, and all the amenities.
Passenger Decks
Most boats are two decks, one for the cabins, baths, lounge and galley and navigating wheel under cover or up one and outside in the open. There are no elevators, as these are small yachts. The deck plans for the different models and their layouts are thoroughly detailed.
Passenger Profile
You determine the passenger profile, as the Le Boats that pass or dock next to you may be chartered by Europeans, Australians, North Americans or just about anybody.
Price
$ to $$$. Varies widely according to the star-rating from moderate to pricey.
Itineraries
You choose the length according to your free time and interest in the region chosen. Typical periods are one or two weeks, and the route may be one way between Le Boat's drop-off landings or roundtrip.
France: Choose from nine regions, with emphasis on food and wine, castles, medieval villages.
Belgium: Intricate waterways lead to historical towns like Bruges, Ghent and lovely landscapes.
Holland: Explore canals, lakes and a string of islands just off shore, and witness acres of flowering tulips in springtime.
Italy: Ply the lagoons, intricate waterways and islands around Venice.
Germany: Rivers and lakes are bordered by nature reserves, quaint cities (and not so quaint) and overlooked by castles and fortresses.
England: The banks of the Thames reveal palaces, stately homes and gardens, plenty of pubs, and the soft English countryside.
Ireland: The Emerald Isle is noted for its great golf courses, fishing in the River Shannon, Celtic monuments, ancient castles and the evergreen countryside.
Scotland: The highlands and lowlands, islands galore, deep lochs and the Caledonian canal stretching across the country from sea to sea.
Canada (Ontario): The bases of operations are Smiths Falls and Seeleey's Bay. Two routes along the Rideau Canal (built 1828-1832), a UNESCO World Heritage site are recommended: 1) the northern section passes Merrickville, Canada's prettiest village en route to Ottawa, Canada's handsome capital that lies astride the canal. 2) In the opposite direction, cruise from Smith Falls operates via Great Rideau Lake en route to Kingston, Canada's first capital. Activities include fishing, hiking, biking*, canoeing, paddle boating and birdwatching. *Biking is on trails and secondary roads as there is no continuous towpath. Cruises are aboard the new Horizon 5 boats, taking up to 12 passengers in 5 cabins (one with settee that sleeps 2) and 5 bathrooms. Recently promoted destinations to incorporate into an itinerary are 1) Bonnechere Caves for amazing fossils; 2) Mica Mines where a descent brings you to a cave of glistening minerals some 75 feet underground; and 3) The Railway Museum of Eastern Ontario, housed in an Edwardian-style depot at Smith Falls that offers artifacts, train rides, and even an overnight stay in a caboose, a possible add-on before or after your Le Boat cruise. Smith Falls is the company's base camp.
Included Features
It's very important, of course, to feel comfortable handling your own boat, and the shore staff will stay with you as long as it takes to reach that point. Before you leave home, you can get a head start by asking for a video and the captain's manual, including how to navigate through a system of locks. An itinerary (Britain in particular) with too many locks to navigate does wear thin when it's you and your crew that operates them. Also, the staff is on call if you have a problem under way. Cabins have bed linens, pillows and towels; kitchens come with utensils, dishes, towels and tea towels; CD and DVD players available on some boats; maps, guides to local attractions, and boat's user guide; safety gear includes life jackets, life ring, boat hook, fenders, first aid kit; outside furniture depends on the model; and the deck equipment, heating, fans, A/C vary according to the boat model.
Fuel Charges
The boat will have a full tank when you set off, and there should be enough for most itineraries. After you have chosen your route and number of days, Le Boat will tell you in advance approximately what the fuel charges will be. It is rated on a per hour running time basis, except for England where it's liters are used. Payment is at the end of the charter. Charges are subject to market rates.
Extras to Add or Not
Bicycles, 2 or 4 max. due to limited space; one or two pets; WiFi where available; extra cushions for top deck; gas barbecue; initial provisions according to your list; early boarding or late checkout; cleaning service.
Why Go?
Le Boat's self-hire yachts offer a relaxing way to see, from the canals, lakes and rivers, some of the most beautiful regions of Europe, from handsome cities, quiet villages, rolling farmlands, and fringing mountains. You are the boss, you have chosen where you want to go, and now set the pace with the number of hours cruising, and when tie up to sightsee ashore or for the night. In Ontario, Canada, it's stretches of the scenic Rideau Canal between Kingston and Ottawa.
When to Go?
April is about as early as you are likely to go and October about as late. July and August can be very busy months making free overnight landings more scarce, and it can be quite hot in the southern regions of Europe, something you are not likely to encounter in Ireland or Scotland.
Cabins
As these are yachts, the cabins will be smaller than on most cruise ships, and depending on the boat model, some quite tight. Many will have portholes or windows. Showers, toilets and basins may be attached or nearby, shared with another cabin. Bed are twins, and doubles when pushed together. Some models have bunk beds. Additional sleeping arrangements may be created in the saloons or lounges.
Public Rooms
Usually the one communal indoor space is the lounge cum dining area with maybe a separate but not enclosed kitchen or a single space combination of the two. The top deck of Le Boat's self-hire yachts will be open or mostly open and provide an outdoor lounge area that with some models, may also be covered by an awning.
Dining
What, when, where and how you eat is entirely up to you. Some who like to cook may really enjoy shopping for food ashore and using the cozy kitchen on board for their creations. Others may seek a neat café for breakfast or stop for lunch and/or dinner while touring ashore. The boat owners will set you up with initial provisions according to your specifications.
Activities & Entertainment
The itinerary will often result in the types of activities you like to do. Some encourage walks, longer hikes, cycling, golfing, canoeing, swimming, exploring a city or town on foot, visiting a castle, museum, vineyard, nature reserve or wildlife refuge. There may be a music festival, a duo or trio in a local café, sporting event, or car rally. Check the regional calendar before you go to be where you want to be on a particular day.
Special Notes
No special licenses are required for operating a boat. However, fishing requires a local permit. The boats are inland water vessels and not designed for open waters. The Rideau Canal's 47 locks are easy to operate, and happily much.of the work is done by the lockmasters.
For a guide to Ontario's  Rideau Canal: https://www.leboat.ca/sites/default/files/rideau-guide-eng-can-vacation-2019-online.pdf?utm_campaign=Canada%20Day&utm_source=hs_email&utm_medium=email&utm_content=74226113&_hsenc=p2ANqtz-_s7wafwuI0VoOGh5QZ3Y2MLb1_9dUJwkMFr4l2lQil-UBauVWEN_Z-zCAYJinGzXSlLT9aAxv0lzpkqOaKzxERChvjtg&_hsmi=74226113
Along the Same Lines
Other self-hire firms will be added, while we started with this one as it has the widest range of boat models, capacities and itineraries.
Contact
For Canada, U.S. and Latin America: Le Boat, 1 Jasper Avenue, Smith Falls, Ontario K7A 4B5 Canada; 800-734-5491 & info@leboat.com.
For Australia & New Zealand: sales@leboat.com.au and 1800 118 940 (Aus) &  0800 449 891 (NZ).
For U.K. residents: sales@leboat.co.uk and (0)23 9280 1426
For Spanish speakers, go to info@leboat.es.
© This article is protected by copyright, no part may be reproduced by any process without written permission from the author. All Rights Reserved. QuirkyCruise.com.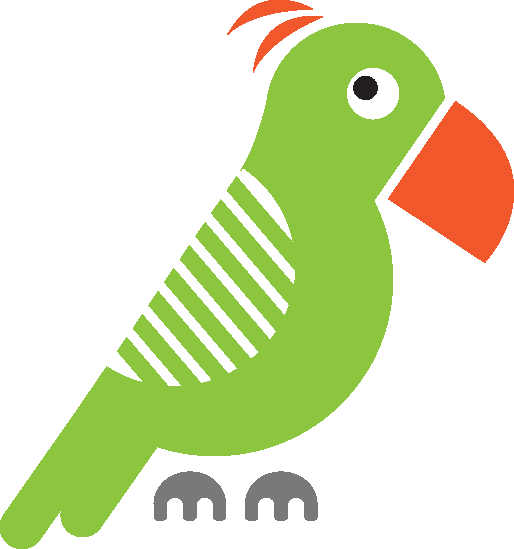 Posted In: