10 Reasons to Take a Brahmaputra River Cruise.
by Heidi Sarna.
The 46-passenger M/V Mahabaahu, owned by India-based Adventure River Cruises and also sold by companies like Pandaw Cruises, is one of just two riverboats offering voyages on the vast, remote and fascinating Brahmaputra River system in the eastern Indian state of Assam (the other is the humbler 24-passenger Charaidew).
With my friend Sue, I sampled a weeklong Mahabaahu cruise in late November and here's my quick take on why this quirky, very comfortable small ship cruise needs to be on your bucket list.
RELATED: Read the full feature article by Heidi Sarna here.
The Sand
The fascinating fluvial geomorphology (river geography!) of the Brahmaputra means the broad river is streaked and braided with sand bars and sand islands for much of the year, especially pronounced when the monsoon waters have receded and the river levels are low. The pristine shelves and carpets of sand are born of the sediment brought down from the massive Himalayan mountains and they create the perfect setting for surreal morning walks and yoga sessions, and pre-dinner drinks around a bonfire.
The Sunsets
Some of the most stunning creamy orange lingering sunsets I've ever seen are a daily highlight. The sun seems bigger here than in other places around the world and even after the fiery orange ball has slipped into the horizon, for another half hour its glow leaves the darkening night sky blushing with streaks of color.
The Serenity
India isn't generally known for peace and quiet unless you're holed up in an ashram somewhere, but a Brahmaputra River cruise is ever so different. When not on shore or exploring via one of Mahabaahu's two tenders, enjoy relaxing on deck as the boat glides along the wide calm river. In between napping, reading or sipping a drink, keep a look out for leaping Ganges river dolphins and watch wooden skiffs from the Inland Waterways Authority of India marking the river's navigable channels with bamboo poles.
The Wildlife
The Brahmaputra River system runs right along the edge of the Kaziranga National Park, a UNESCO world heritage site and the world's largest habitat for more than 2,000 endangered one-horned rhinos. On elephant, jeep and boat safaris, we easily spotted the rhinos and wild water buffalos too, the latter with their impressive arc of horns, as well as wild Asian elephants, swamp deer, gibbons, boar, and hundreds of birds species, including various types of storks, egrets, kingfishers and eagles. Early risers up on deck may also catch sight of wildlife drinking or bathing along the riverbank.
The Excursions
Besides the wildlife safaris, experiences on shore included walks through fields of peanuts, turmeric and rice with our trusty naturalist and guide Venky in the lead for visits to local villages to have a peek inside the basic dwellings and bargain for locally-made textiles. We explored tea plantations, old stone Assamese temples, monasteries and a fascinating Victorian-era jute factory, all while rarely encountering other tourists. Several folk dance and music performances, as well as plays, added even more color and culture to the ports.
The Food
The river and the stops along the way are the main course, but eating on board the Mahabaahu was certainly a highlight as well. Tasty Indian dishes prepared by Indian chefs are served buffet style at lunch (as well as western options if passengers ask for them), from spicy (but not too spicy) prawn and fish curries to Indian-style eggplant, cauliflower, spinach, chickpeas and farmer's cheese (panir) prepared myriad ways reflecting different regions of the country. We always went back for seconds and thirds. At dinner, a western choice is offered along with a yummy Indian medley served on a thali, a metal plate holding several small bowls — the original tasting menu.
The Beds
The super comfortable mattresses and Indian-made bedding from Bombay Dyeing were juuuust right, creating a sleeping nest that lulled us into peaceful slumber moments after lying down. Our cabin's three large windows took up most of the wall and from our twin beds we were treated to close-up views of the variable Brahmaputra and the sunsets, sandbars and life on the riverbanks without even crawling out from under the cozy duvets. Roomy bathrooms, a mini-fridge, TV, safe and air conditioning rounded out our very pleasant abode.
The Yoga
The practice of deep, slow breathing to reach an enlightened state started in India thousands of years ago. In the spirit of getting the day off to a good start aboard Mahabaahu, an hour of yoga was offered nearly every morning by the resident yogini and cruise director, Neena. On deck or next to the ship atop a sandbar, she guided her daily dozen or so acolytes through the holding and releasing of breathes while stretching and tapping on pressure points.
The Massages
Another thing we can thank India for are Auyervedic "mind-body" healing and health practices, and the Mahabaahu does its part offering a menu of relaxing massages, most incorporating the generous use of herb-infused mustard oil and firm kneading. Thanks to therapist Raj and his magic hands on my neck, head, shoulders, arms and feet, my knots, tension and type-A tendencies were rubbed into oblivion. Ditto for Sue. Hair treatments, manicures and pedicures as well as the use of a sauna and steam room are also offered.
The Camaraderie
Small ships are conducive to fostering an almost immediate sense of community with the other passengers and the crew, and our week on the Mahabaahu didn't disappoint in that regard. Sue and I made friends easily, and the shared meals, drinks and excursions with our favorite new pals greatly added to the specialness of our very memorable Brahmaputra journey.
To book this awesome cruise, reach out to Adventure River Cruises; for pre- and post-cruise land/hotel tours in India, contact sister company Far Horizon Tours. Both are Indian-owned and operated!
RELATED: Brahmaputra River Cruise Tips. by Judi Cohen.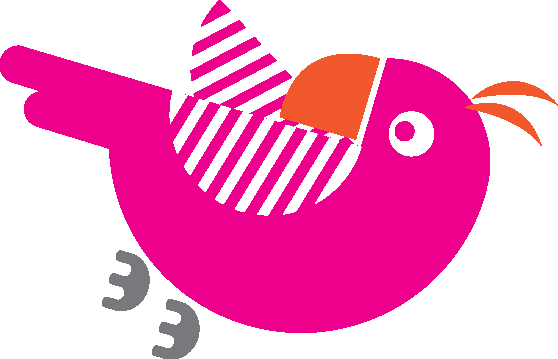 Don't miss a post, SUBSCRIBE to QuirkyCruise.com for monthly updates!  
© This article is protected by copyright, no part may be reproduced by any process without written permission from the author. All Rights Reserved. QuirkyCruise.com.
Posted In: