Swan Hellenic New Build & Other Updates
By Anne Kalosh.
The Swan Hellenic brand is going to get a bit bigger with its third expedition cruise new build just ordered at Helsinki Shipyard.
"We see the increase in demand for experiences that are truly out of the ordinary and are confident in the bounce back of our industry," Swan Hellenic CEO Andrea Zito said.
The third Vega-class ship will measure 12,000 gross tons, slightly larger than the first two 10,500-gross-ton vessels, with a length of 125 meters/410 feet, up from 115 meters/377 feet. It will carry 192 passengers in 96 cabins and suites, most with large balconies, compared to the 152-passenger occupancy of the first two ships. The crew number of 140 is up from 120.
Delivery is scheduled for late 2022.
Hybrid Propulsion
The five-star vessel will be built to Polar Class 6 standard. Vega 3 will have a 4.6-megawatt diesel-electric hybrid propulsion system with selective catalytic reduction and a 3-megawatt battery package.
Battery packs on cruise ships are unusual but increasing as the technology improves and lines look to cut harmful exhaust emissions. For expedition operators, the ability to sail for small stints on silent battery power presents a clear advantage when exploring sensitive ecosystems without disturbing wildlife.
The keel-laying ceremony for the first Swan Hellenic ship — to be named SH Minerva — took place on schedule in September despite the challenges of the COVID-19 pandemic.
SH Minerva is on track for delivery in November 2021, when it will debut in Antarctica, with Vega 2 to come in April 2022.
National Geographic Resolution Advances
Lindblad Expeditions' second polar new build, National Geographic Resolution, marked a construction milestone as the hull arrived at Ulstein Shipyard in Ulsteinvik, Norway.
It came under tow from CRIST in Gydnia, Poland, where the structural steelwork and machinery installation were completed. The ship has its main engines, bow thrusters, stabilizers and major heating, ventilation and air conditioning equipment. At Ulstein the electrical and hotel outfitting will be undertaken.
National Geographic Resolution is the sister of the 126-passenger National Geographic Endurance, completed by Ulstein in March but yet to enter service due to the pandemic. The two vessels are now side by side at the shipyard.
National Geographic Resolution is also being built to Polar Class 5 standard and it features Ustein's patented X-BOW, a design that promises better seakeeping for reduced air emissions and a smoother ride.
A 2021 delivery is planned.
R.I.P. Capt. Alexey Nazarov
One of Oceanwide Expeditions' longest serving captains, Alexey Nazarov, died unexpectedly near his home in Russia. He was 42.
"Through his impeccable sense of cooperation and teamwork, he helped deliver the best possible voyages for our passengers," Oceanwide Expeditions said in a tribute. His knowledge of the polar regions, experience with ice navigation and ship handling set a high example for everyone around him.
Nazarov was a member of the Oceanwide family for more than 20 years. He was a third officer aboard the Russian vessels the Netherlands-based company first chartered before welcoming Plancius into the fleet. In 2010 he became chief officer of that ship, promoted to captain in 2012, and in 2019 he commanded Hondius on its first Arctic voyage.
Oceanwide Expeditions' tribute continued: "Alexey was most in his element in the polar regions, and he was most at home in cold climates. He was not one for hot weather or fanfare. Rather than partake in ship launch ceremonies, he preferred to sail through the ice. Rather than appear in photographs, he preferred to stand on the bridge. Luckily for us, the ice and the bridge were where he shined."
A modern explorer, Nazarov enjoyed surveying new areas to create further possibilities for the Oceanwide fleet. His continuous input was invaluable to itinerary development. He also was active on shore, helping improve safety management systems and procedures thanks to his vast operational expertise.
"Alexey's passing is a shocking blow, especially during these difficult times, and it will forever leave an empty spot in our family," Oceanwide said. "Though our voyages will continue, our fleet will always feel his absence. He will be missed not only by our guides, crews and office staff but also by the global community of polar explorers among whom he was so well known and respected."
Poseidon's Return to West Greenland, 2022/23 Antarctica Program
Poseidon Expeditions announced its 2022 Arctic and 2022/23 Antarctica cruise seasons three months earlier than usual.
One highlight is the company's return to West Greenland for the first time in four years with the 114-passenger Sea Spirit.
"Our travel partners and customers are comfortable looking ahead, well beyond the COVID-related interruption that's been a blow to the cruise industry and to the travelers that support it. And this is why we are opening reservations for a new season much earlier than we have in the past. People are ready to solidify their plans for 2022 and beyond," according to Nikolay Saveliev, president of Poseidon.
Poseidon last visited West Greenland in early summer 2018.
The region combines Viking history, Inuit culture and community life, fjordland scenery and massive icebergs. Voyages include a "Land of the Vikings" itinerary, 12 days from Reykjavik, Iceland, to Kangerlussuaq, Greenland, and an "Icebergs, Whales & Inuit Culture" adventure, eight days, round-trip from Kangerlussuaq.
In midsummer, Sea Spirit will explore Svalbard and the Franz Josef Land Archipelago before returning to East Greenland in September for a pair of 11-day "Arctic Sights and Northern Lights" cruises that focus on the aurora borealis.
"For the eighth season in a row, the Sea Spirit will visit Franz Josef Land with three expeditions at the height of the Arctic summer, directly from Svalbard," Saveliev said. "Poseidon remains the only polar cruise operator able to do this, which eliminates several days at sea and provides for eight full days exploring this archipelago of 191 unique islands in the Russian High Arctic. It's a region rich in wildlife, unique geology and glaciers, and legendary tales from the heroic era of polar exploration. There's no place in the Arctic quite like it."
Antarctica
Sea Spirit follows the sun south in October to begin its 2022/23 Antarctica season. This includes four Antarctic Peninsula voyages of 11 to 12 days, three longer (21 to 23 days) itineraries that include South Georgia and the Falkland Islands and the 15-day "Crossing 66 Degrees South Latitude" expedition.
Reservations made for any 2022 Arctic and 2022/23 Antarctica cruise by June 30, 2021, will get early booking savings of 10 percent to 15 percent, while reservations before the end of 2020 add a bonus $250 per person on-board credit.
Raising Polar Field Staff Standards
The Association of Arctic Expedition Cruise Operators (AECO) and the International Association of Antarctic Tour Operators (IAATO) teamed to develop standards for field staff in polar regions.
Expedition cruising gives the opportunity to get close to nature, observe wildlife and gain cultural insight by visiting local communities.
In order to carry out these activities in a responsible and sustainable manner, guides and expedition leaders are trained in safety, environmental considerations, cultural sensitivity and community engagement.
According to Frigg Jørgensen, executive director of AECO, the new standards will help ensure a high level of competency among polar field staff.
"Field staff are some of the most important decision-makers in our industry. They are on the frontline of operations where important decisions are made in a wide range of areas, and they deal directly with guests," she said. They are prepared to deal with both day-to-day tasks and unplanned situations that may occur on an expedition.
Windstar Cruises Beefs Up Loyalty Program
Windstar Cruises introduced a new point and tier system to its Yacht Club loyalty program.
The new program features larger discounts on select cruises and a new system that rewards travelers commensurate with the points they earn, progressing from a One Star to a Four Star tier of benefits.
The Yacht Club has always provided special benefits and access including a 5 percent discount on all voyages and an extra 5 percent welcome home discount on cruises booked within 60 days of disembarking from a qualifying cruise. Members also get a $100 shipboard credit referral gift for themselves and each referred "first to brand" friend.
Further perks include early notification about new ports and itineraries, advance notice of sales, exclusive Yacht Club member sales, select Yacht Club member voyages and additional discounts at sister Xanterra Travel Collection brands (such as a $200 resort credit at The Lodge at Sea Island), and insider experiences with shipboard officers.
A Point For Every Day Cruised
Going forward, Yacht Club members will earn a point per cruise day (more for higher category suites). They will also get 20 percent savings on select Yacht Club member voyages (not combinable with other offers).
Rewards include on-board credits to use for most everything, from spa services to shore excursions; discounts on shore excursions, Wi-Fi, laundry service, logo merchandise and two beverage packages; and interactions with the officers.
Windstar is introducing the new program with a Yacht Club member appreciation week and sale the week of Oct. 26, including attractive pricing plus double alumni savings on all 2021 and 2022 sailings. Club members can save on the line's Top 10 cruises, which usually sell out, and get early access to new itineraries.
Free Pre-Cruise Tour In First Atlas Summer
New brand Atlas Ocean Voyages rolled out a limited-time offer for a free pre-cruise tour with every new booking for World Navigator's summer 2021 inaugural-season voyages.
The one- to four-night immersive land tours go with Holy Land, Black and Mediterranean seas and South America cruises. Examples include the vibrant Ukrainian capital city of Kiev, antiquities in the Jordanian desert, Greece's rugged Peloponnese region, some of Tuscany's best vineyards, Lisbon's thriving urban culture and Manaus in the middle of the Amazon rain forest.
Additionally, travelers who book an Atlas Max Shore sailing will get both the free pre-cruise tour and the included Max Shore overland adventure. Max Shore voyages are select, consecutive itineraries that include a complimentary two- to five-night, mid-voyage overland tour.
World Navigator will sail seven- to 24-night cruises in its inaugural summer. Twelve complimentary pre-cruise tours are spread across 10 departures in the Holy Land, Black and Mediterranean seas and South America. Some departures offer two pre-cruise tour options, while those from Piraeus (Athens), Civitavecchia (Rome) and Lisbon offer three options.
Uniworld Comes Clean
Uniworld Boutique River Cruises contracted with Danish company ACT.Global to use its CleanCoat solution across all owned vessels.
Uniworld said it is the first river cruise company to adopt the ACT CleanCoat solution to render surfaces self-disinfecting after one application. (In the ocean segment, Lindblad Expeditions already uses the product.)
According to Uniworld CEO Ellen Bettridge, the vessels will be sprayed with the antimicrobial coating that is odorless and nontoxic to kill bacteria and viruses including corona viruses.
"This is another example of the way we are demonstrating tremendous care for our guests and our crew. Their wellbeing is our everything; nothing takes a higher priority," Bettridge said. She called CleanCoat an "incredible product that is absolutely safe, meets our strict sustainability standards and is effective. For [travel] advisors who want to be certain that everything that can be done is being done to ensure the wellbeing of their clients, this is it."
ACT CleanCoat is applied annually to render surfaces self-disinfecting while also purifying the air of microbes such as bacteria, viruses, mold spores and common pollutants like volatile organic compounds.
It works with ACT ECA Water, which replaces traditional daily cleaning detergents and provides the best conditions for ACT CleanCoat to maximize its disinfecting effect, while itself acting as a hospital grade disinfectant for regular use. ACT ECA (electro-chemically activated) Water is a salt-based, more sustainable alternative to conventional cleaning products, does not require protective equipment to use and leaves no toxic residues.
ACT CleanCoat builds on Uniworld's enhanced health and safety protocols.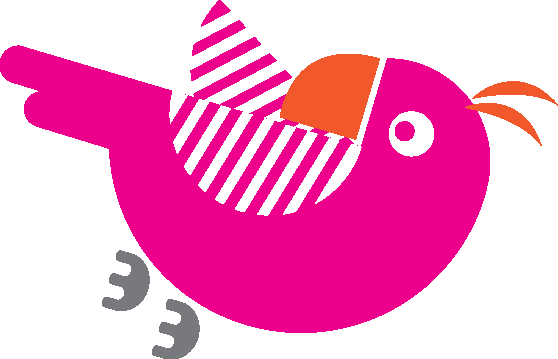 Don't miss great articles, reviews, news & tips about small-ship cruising, SUBSCRIBE to QuirkyCruise.com for updates and special offers!  
© This article is protected by copyright, no part may be reproduced by any process without written permission from the author. All Rights Reserved. QuirkyCruise.com.
Posted In: