Special Offer
Fans of QuirkyCruise.com can avail of an exclusive special offer to reap a 20% discount off full-charter 6-night luxury barge cruises aboard the 6-passenger Grand Victoria in Burgundy, France.
To take advantage of the 20% discount, book before Jan 1, 2020, with code QC2020.
Click here or call toll-free 866-251-4553 and make sure you mention code QC2020.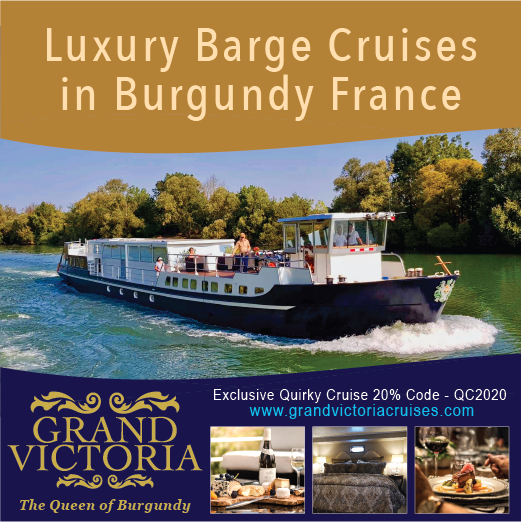 What's a Barge Cruise Exactly?
Intimate and leisurely barge cruises are a great wait to stop and smell the roses, as you inch along the canals and rivers of central France. Relax on deck with a glass of champagne, a crisp white or a refreshing cocktail as you gaze upon the gorgeous pastoral landscape, from bucolic villages to castle ruins, lush forests, farmland and vineyards.
Foodies and cheese lovers will be in heaven aboard the Grand Victoria, where the chef curates a mouthwatering fromage plate each day, from creamy Camembert and Comté to a classic Bleu d'Auvergne. Meanwhile, elegant meals incorporate the region's freshest produce, seafood and meats.
Of course, the elegant interior of the Grand Victoria is another reason to consider a barge cruise for your next holidays with friends or family. Like a stylish boutique hotel, the Grand Victoria is très chic.
With just six guests along for the ride, a barge cruise on the Grand Victoria is an intimate and erudite holiday, yet one that's also supremely relaxing and casual. After all, it's "your boat" for the week!
Finally, of course, the places you visit daily on a barge cruise in Burgundy are rich in history and charm.
For instance, Château de Rully is a stunning sight to behold. The fortified castle dates back to the 12th century and in more recent times has been transformed into an important wine estate known for its Chardonnays.
Read about a recent Grand Victoria barge cruise in Burgundy, France, from QuirkyCruise writer Christina Colon and photographer Peter Barnes.
Special Offer Terms & Conditions
Exclusive for QuirkyCruise.com readers, enjoy 20% off full-boat charters of the 6-passenger Grand Victoria when booked before Jan 1, 2020. Mention Special Offer Code QC2020.
Included
7 days and 6 nights on the barge in a cabin with private bath
Transfers from Paris to the barge and return
All meals beginning with dinner on Sunday through breakfast on Saturday, including one dinner at a local restaurant
All wines with lunches and dinners
Open Bar
All escorted shore excursions
Use of bicycles
What's Not Included
Overseas air transportation to Paris and return
Trip cancellation insurance
Suggested minimum 7% gratuity for the crew, to be given to the captain in equivalent Euros
Contact Grand Victoria Cruises and mention Special Offer Code QC2020 to avail of 20% off full barge charters booked before Jan 1, 2020.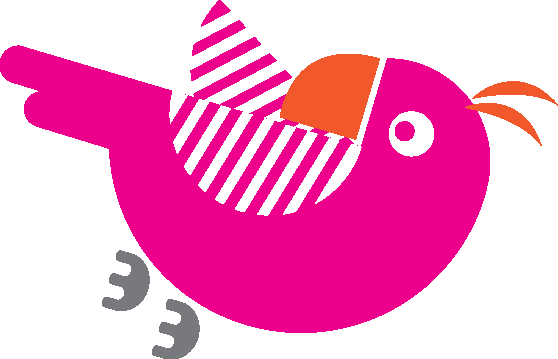 Don't miss great articles, reviews, news & tips about small-ship cruising, subscribe to QuirkyCruise.com for monthly updates!  
© This article is protected by copyright, no part may be reproduced by any process without written permission from the author. All Rights Reserved. QuirkyCruise.com.
Posted In: