Star Breeze Stretched And Transformed
by Anne Kalosh.
Windstar Cruises' Star Breeze has just emerged from what was heralded as the most challenging cruise ship lengthening ever undertaken.
Besides being cut in half to gain a new midsection, the vessel built in 1989 as Seabourn Spirit also got new engines, public rooms, suites and vastly expanded open deck space.
RELATED: Windstar is Stretching Three Ships.  by Anne Kalosh.
Star Breeze has been transformed.
That turned out to be even more challenging than expected. Thirteen months ago at Fincantieri's dry dock in Palermo, Sicily, the final welding cut severed the ship in two so a new 25.6-meter/84-foot midsection could be inserted. Before all the wires, pipes and cabling could be connected and the interior outfitting completed, asbestos was detected in machinery spaces. Work halted for its removal by a specialized asbestos abatement contractor.
Then came Italy's shutdown for the COVID-19 pandemic. And, finally, Windstar decided to add new health safety features including HEPA filters and UV-C light to the ventilation system as part of its "Beyond Ordinary Care" program.
RELATED: Small-Ship Sector Still Active.  by Anne Kalosh.
At last, on Nov. 18, the ship was delivered to Windstar, and President Chris Prelog was all smiles as he raised a toast during a virtual tour and sail-away for media.
QuirkyCruise, which had been at the yard to witness the last welding cut and the midsection gliding into place, was thrilled to take part.
RELATED: Windstar & Other Updates.  by Anne Kalosh.
Sleek And Modern
"The lines of the ship have so improved. She looks so sleek now, so modern," Prelog said as he proudly showed the first images.
Star Breeze was lengthened from 134 meters /440 feet to 160 meters/525 feet. Gross tonnage went from just under 10,000 to approximately 13,000, and passenger capacity from 212 to 312 with the addition of 50 suites.
This Star Plus Initiative added "amenities we know our guests want," Prelog said, while the vessel is still "small enough to travel the narrow waterways and visit the small ports we're known for."
Thanks to the new engines, the ship is also faster, enabling more far-flung itineraries.
"Dream Come True" For Grill Master Steven Raichlen
Two standout features are an alfresco barbecue spot by grilling guru Steven Raichlen and a Spanish small plates restaurant by Anthony Sasso, one of the youngest chefs to earn a Michelin star.
Both were on the Zoom hosted by Prelog and Raichlen called his 85-seat Star Grill "a dream come true," while pointing out it's a challenge to offer barbecue on a ship because "one has to be very careful about smoke and flame."
He promised fare like brisket, Carolina pulled pork, Kansas City-style ribs, Thai chicken satay with peanut sauce, Mexican grilled corn and even double-smoked potato salad and smoked coleslaw.
"You name it, we grill it," Raichlen said.
Tapas With Whimsy
Sasso's Cuadro 44 will feature tapas with whimsical elements, like mussels seasoned with scallion ash, tortilla española with potato chip gremolata, pork belly with romesco sauce, and cauliflower with spicy harissa. Desserts include churros dusted with hibiscus.
The venue seats just 38 — "perfect for me. I like those small settings," Sasso said, adding there's an open kitchen.
Peter Tobler, director of hotel operations, said Windstar's culinary offering is continually evolving, with a focus on global flavors that are bold and sophisticated.
Star Breeze's main Amphora restaurant was relocated and enlarged and houses an impressive wine wall. It will serve authentic artisanal dishes from the destinations visited. The pool deck Veranda restaurant, for breakfast and lunch, has more outdoor and ocean-view seating and a live-action carving station.
The space transforms at night into Candles, a by-reservation steak house under the stars with a new menu featuring a 40-ounce beef bone-in ribeye tomahawk steak and a 30-ounce bone-in porterhouse steak, both Linz Heritage Certified Black Angus.
Other ship changes include an enlarged spa and fitness center with sauna and steam rooms. The spa's thermal lounge has heated ceramic chairs.
The Great Outdoors
Steps from the spa is the expanded pool area with more room for sunbathing and relaxation. A larger pool with a waterfall feature and special lighting, along with a hot tub, form the centerpiece.
The new Star Grill is found on the deck above, shaded beneath a canvas roof opposite the Star Bar, making a "beautiful space to be outdoors," in Prelog's words.
The Windstar concept has always been "really outdoorsy," he added, but now that's enhanced by the additional outdoor dining.
At sail-away, when travelers line the rails after a day in port, Star Breeze will pipe out a new version of "Conquest of Paradise" by Vangelis, recorded by the Seattle Symphony.
New Suites
The 50 added suites include categories like the classic suite with bed near the window, a new configuration that Prelog said gives a greater sense of space.
The new pair of two-bedroom owner's suites can each expand into a three-bedroom, two-balcony suite thanks to connecting rooms.
Every suite on board has an all-new bathroom including dual vanities. Only a few have tubs; Prelog said Windstar travelers prefer a roomier shower stall.
Faster, Cleaner, Smoother
The lengthening improved the hull efficiency and, with the new diesel engines that meet the highest nitrogen oxide emission standards, Star Breeze is faster, cleaner and quieter, with less vibration.
There's a new elevator mid-ship, accessing all decks, and a comfortable tender loading area mid-ship and two new 90-passenger tenders. Staff and crew areas and accommodations were expanded and upgraded, as well.
First Cruises
The first sailing for the "stretched" Star Breeze is planned for March 27 in the Caribbean. The ship should then transit the Panama Canal and explore Mexico's Sea of Cortez, followed by 10- and 11-day Alaska cruises.
However, the U.S. Centers for Disease Control and Prevention's framework for returning to passenger service states itineraries shouldn't be longer than seven days. Prelog cautioned this means deployment may change.
The $250 million Star Plus Initiative spans three ships.
Next up, Star Legend (built in 1992 as Seabourn Legend) has already got its new midsection and has been floated out of the dry dock, while Star Pride (1988's Seabourn Pride) is standing by to enter the dock in January.
RELATED:  The Star Legend in the Sea Cortez before her Stretch. by Elysa Leonard.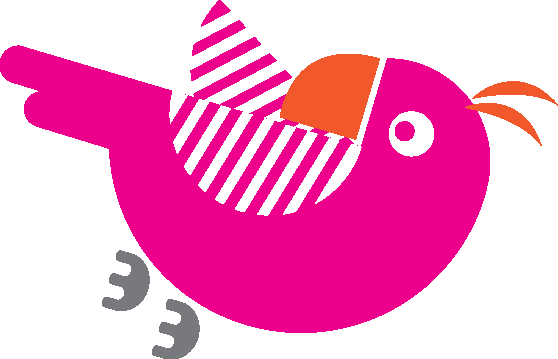 Don't miss great articles, reviews, news & tips about small-ship cruising, SUBSCRIBE to QuirkyCruise.com for updates and special offers!  
© This article is protected by copyright, no part may be reproduced by any process without written permission from the author. All Rights Reserved. QuirkyCruise.com.
Posted In: