Alaska Expedition Cruises.
By Anne Kalosh.
This year's Alaska cruise season is looking more tenuous as time goes by. Due to port closures and no-sail orders, big-ship stalwarts like Princess Cruises and Holland America Line, at this point, plan just Seattle or Vancouver, B.C., round trips, not the one-way itineraries between Vancouver and Whittier or Seward, and no add-on land tours. Cunard canceled its Alaska season outright, and Norwegian Cruise Line is not sending a fourth ship there after all.
Of the small-ship (Quirky-sized) operators, Windstar Cruises scrapped its 2020 itineraries, too, because Star Breeze is still at the Fincantieri shipyard in Palermo, Italy, where work stopped due to the COVID-19 pandemic. As Quirky Cruise detailed earlier, Star Breeze is being lengthened and updated. Instead of debuting in Alaska, the "stretched" ship is now expected to re-enter service in the Mediterranean.
SUBSCRIBE to QuirkyCruise.com for updates & special offers.
Victory Heads North
All of this is to say there's a lot of uncertainty about Alaska expedition cruises for 2020; and about all cruises for 2020. For that reason, many avid cruisers are looking at 2021 instead. And that's also when there will be a new choice in Alaska to make things even more enticing.
Known best for its Great Lakes itineraries, Victory Cruise Lines (operated by American Queen Steamboat Co.) will introduce its first expedition voyages in The Great Land using a brand-new ship, Ocean Victory.
Vancouver-Sitka Itineraries
These new "Discover Beyond" adventures sail northbound, from Vancouver to Sitka (11 nights), and southbound, from Sitka to Vancouver (12 nights).
A world-class city, Vancouver offers bountiful museums, parks, a noted aquarium and great restaurants and nightlife. Sitka is a picturesque city of Russian heritage and the starting point for pre- or post-cruise adventures, such as a visit to Glacier Bay National Park.
Ocean Victory
Equipped with 20 Zodiacs and dozens of kayaks, Ocean Victory will enable in-depth explorations of Alaska's natural, historic and cultural treasures. Victory is working with California Polytechnic State University to carry marine biologists, scientists and naturalists among its expedition team of 19 to lead excursions and give lectures.
The 200-passenger Ocean Victory, currently under construction in China, is among the Infinity series of expedition vessels ordered by Miami's SunStone Ships for charter to a variety of operators.
The Infinity vessels sport Ulstein Design's patented X-Bow for a smoother ride and reduced noise and vibration. Rolls-Royce zero-speed stabilizers reduce rolling, and a dynamic positioning system eliminates the need for anchors in sensitive areas.
Ocean Victory measures 8,500 gross tons and stretches 104.4 meters/342.5 feet. It has 93 suites, 68 with balconies, nine with French balconies and 16 with panoramic windows.
Two restaurants and an open-deck dining area provide choice.
Observation and lecture lounges, a piano bar, library, gym, spa, heated outdoor pool, pool bar and Jacuzzi are among the amenities. A dedicated launching platform will facilitate Zodiac and kayak adventures.
The ship will be served by 100 crew for a high 1:2 crew-to-guest ratio.
Fjordland Conservancy
Itinerary highlights include Fjordland Conservancy, one of Canada's newest marine parks, home to wolves, deer, eagles, bears and humpback whales. At Kynoch Inlet, a dramatic waterfall drops into a majestic fjord.
Conditions permitting, passengers will explore the Inlet's Culpepper's Lagoon with Victory's naturalists.
Metlakatla & Misty Fjords
Ocean Victory will also visit Ketchikan, "Salmon Capital of the World," with the opportunity to fish right from Creek Street.
Metlakatla provides immersion into the rich culture of the Tsimshian people, including a private visit to a long house for a performance by one of Alaska's best dancing groups. At Misty Fjords National Monument, travelers find lush greenery, granite cliffs and cascading waterfalls wrapped in gossamer mist.
Russian History & Tlingit Culture
Wrangell was originally a Russian settlement, however the Tlingit people were in the region long before Russian traders settled there. Besides learning about Tlingit culture, travelers can look for bears at Anan Creek, take jet boat rides on Stikine River, go charter fishing or see ancient petroglyphs.
Another highlight is Baranoff Island's eastern coast, where naturalist guides will lead explorations by kayaks and Zodiacs to tucked-away bays at the base of sheer mountains and cliffs.
Also known as "Little Norway," Petersburg was settled by Norwegians who thought the area looked just like home.
Directly across the water is Kupreanof Island, with hiking trails, while a floatplane experience provides a bird's-eye view of LaConte Glacier and its dramatic ice fields.
Tracy Arm & Endicott Arm
Rivaling Norway's fjords, Tracy Arm and Endicott Arm contain the magnificent Sawyer and Dawes glaciers. The 12-night itinerary from Sitka spends two days there, with visits to Tracy Arm, Endicott and Ford's Terror Wilderness. The 11-night itinerary from Vancouver spends one day and visits Tracy or Endicott, depending on the ice conditions.
Whale country
After a morning visit to the Tlingit village of Kake, Ocean Victory will travel through whale country. As the home of the Five Finger Whale Research Center, the Frederick Sound is world famous for viewing humpbacks, orcas and Dall's porpoise. A hydrophone will be used to hear the underwater sounds.
Fares for the 11-night northbound cruises on May 21, June 11, July 2 and 23, Aug. 13 and Sept. 3, 2021, start at $4,199 per person. The 12-night southbound cruises, on May 31, June 21, July 12, Aug. 2 and 23 and Sept. 13, start at $4,999. A one-time "Hidden Coast" itinerary, 11 nights, from Vancouver to Seattle on Sept. 24, is priced from $4,199.
Port fees, taxes and gratuities are extra.
Ocean Discoverer Joins in 2023
Victory Cruise Lines is chartering a second expedition new build, Ocean Discoverer, to join sister ship Ocean Victory in Alaska in 2023.
For more info on Victory's Alaska expedition cruises, go to Victory Cruise Lines' website.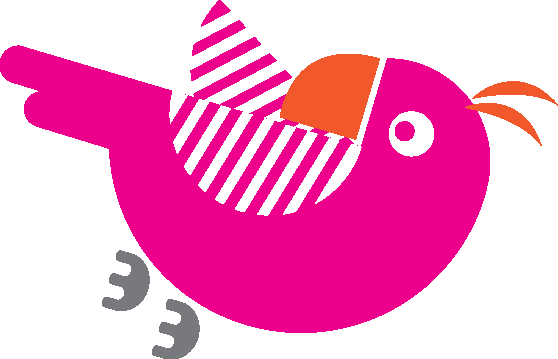 Don't miss great articles, reviews, news & tips about small-ship cruising, SUBSCRIBE to QuirkyCruise.com for updates and special offers!  
© This article is protected by copyright, no part may be reproduced by any process without written permission from the author. All Rights Reserved. QuirkyCruise.com.
Posted In: