The New SeaDream Innovation.
By Anne Kalosh.
Open-air dining spanning three decks, a trio of marinas, the impeccable service that has put SeaDream Yacht Club atop so many "best" lists and itineraries touching all seven continents are among SeaDream Innovation's distinctions.
Plus, this first new build in the company's history will have advanced environmental features, including the ability to sail for up to three hours on clean, silent battery power.
As SeaDream Owner, Chairman and CEO Atle Brynestad said, "We want to make the ultimate ship."
Brynestad knows a thing or two about that. The Norwegian entrepreneur/industrialist was an investor in Royal Viking Line, the top luxury cruise brand in its day. Then in 1987 he founded what became another leading luxury line, Seabourn, and served as its chairman and CEO in the early years. He also chaired Cunard before going on to establish the award-winning SeaDream in 2001.
Amazing Way to See the World
SeaDream's twin 110-passenger mega-yachts sail the Mediterranean in summer and the Caribbean in winter. SeaDream Innovation will roam the world.
"Our guests … want to explore new things, not on a big ship but a small ship with high quality and personal service. [SeaDream Innovation] will be an amazing way to see the world," Brynestad said.
With a Polar Class 6 rating, Innovation can "do any itinerary an expedition ship can do," but besides Antarctica and the Arctic, it will visit places like Japan, Korea, Bali, Fiji, New Guinea, Australia and beyond.
"That's why we call it 'Global Yachting,'" Brynestad said of the ship's motto. "We'll go all over the world with the same level of luxury service" as on SeaDream I and II.
The 15,600-gross-ton ship will carry just 220 passengers (200 in Antarctica), with a one-to-one crew-to-guest ratio. It is scheduled to enter service in September 2021.
SeaDream Innovation will focus on outdoor life but, true to its yachting style, "You can be active if you want to be active or relax if you want to relax," Brynestad said.
Alfresco Dining
One stand-out feature will be an open-air restaurant spread across three decks, overlooking the pool.
The ship will have a "great indoor restaurant," Brynestad added, "but for our guests it is so important that they can … feel and see amazing nature."
So travelers will be able dine outdoors for breakfast, lunch and dinner, with views from every table. Heaters will take the edge off cool days.
Specialty restaurants and celebrity chefs are not in the cards, though.
Brynestad thinks it's "old fashioned" to have to book a table at a specialty restaurant and wait for days to enjoy a particular cuisine. "For us, it is natural that you will have the best cuisine every day … Every chef is trained to cook the best cuisine possible … 24/7.
The best meat, fish, French or Asian cuisine or whatever our guests want to have at any time, any day. That includes also the best raw food [which SeaDream introduced in 2012] or the best vegan or vegetarian food."
And Alfresco Sleeping
Top deck Balinese beds for relaxing by day and snoozing under the stars have been a SeaDream signature since the start, and that will be expanded on the new ship to accommodate more than 40 people. In cold climes, the beds will have heated blankets.
SeaDream I and II are known for offering water sports from their stern marina. SeaDream Innovation will have separate marinas for motorized and non-motorized water sports, and a third marina for swimming in the ocean in a secure "pool."
The Suite Life
Brynestad described the all-suite accommodations as stylish, with Scandinavian decor and light colors, adding: "We are not competing to have the biggest suites."
But they are ample. The entry-level Journey Suites have windows and measure 29 square meters/312 square feet. Discovery Suites with balcony measure 31 square meters/323 square feet. Adventurer Suites with balcony have an enclosed bedroom and walk-in closet and are 42.3 square meters/456 square feet.
The premium suites, which add a dining area, powder room, double sinks in the bathroom and other features, are Archer, 46.8 square meters/502 square feet; Sverdrup, 55.8 square meters/600 square feet; Amundsen and Nansen, 56.4 square meters/607 square feet; Eriksson, 91.3 square meters/982 square feet; and Heyerdahl, 93.7 square meters/1,008 square feet.
Environmental Features
One of the most exciting things about SeaDream Innovation is that its hybrid propulsion system will enable sailing on emissions-free battery power for up to three hours. This means reduced air pollution and no disturbance to wildlife.
The ship will have four diesel engines and a selective catalytic reduction system to reduce nitrogen oxide emissions to the most stringent international standards (MARPOL Tier III).
Waste heat from the engines will be converted into electricity.
And SeaDream Innovation will be able to plug into shoreside electrical grids around the world thanks to a multi-voltage connection. This means the engines can be shut down when alongside and hotel needs on board supplied by shore-produced electricity which, ideally, comes from clean sources like hydropower.
Maiden Voyage
The ship is to be christened in London (Greenwich) on Sept. 18, 2021, before embarking on what sounds like the ultimate maiden voyage: a 70-day odyssey ending at Ushuaia, Argentina. This will travel via Guernsey in the Channel Islands to Spain, Portugal's Azores, across the Atlantic to Bermuda, Bimini in the Bahamas, Miami, Havana (Cuba), Belize, Honduras, Colombia, Costa Rica, through the Panama Canal to the Pacific and Ecuador, Peru and Chile, around Cape Horn to Argentina, then to the South Shetland Islands and Antarctica.
Fares start at $41,999 plus government, port, document and service fees of $2,800 per person.
Visit SeaDream's site for  booking info.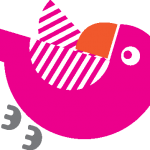 Don't miss a post, subscribe to QuirkyCruise.com for monthly updates!  
© This article is protected by copyright, no part may be reproduced by any process without written permission from the author. All Rights Reserved. QuirkyCruise.com.
Posted In: